What is in a number?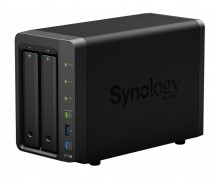 The Synology DS716+ when it was first released really took the Synology NAS market by storm a little over 3 months ago. When I first got my hands on the device for an unboxing (first mentioned at Synology 2016 in London) the first thing that hit me was that it was the first NAS server from Synology that could really rival the hardware currently available from their biggest rival QNAP. With a QUAD-CORE Intel CPU and, USB 3.0 throughout and twice the available RAM than any other 2bay Synology device, it was a real eye opener. At SPAN.COM the Synology DS716+ has been available since release (and shortly before) and in a discussion with sales guys, they inform me that it is their best 2 bay NAS seller to date. Even now, scarcely a day goes by when multiple 716+ units don't go out the door.
A suitable follow up?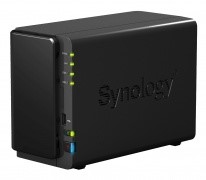 Which leads me to the latter released (January 2016) Synology DS216+. Featuring a large number of its bigger brother's features such as that Btrfs File system, 4K and HD transcoding and an Intel CPU. Also, somewhat attractively the Synology DS216+ is also noticeably lower in cost and for many it is becoming a question of which one they should go for. Should they go for the more Future proofed Synology DS216+ with its more tweaked hardware and ability, or should they save the money on the NAS Box, and use they free budget on the Hard-drives to gain a Terabyte or two. How does the DS716+ and the DS216+ compare?
If you prefer a more wordy version, just scroll a little further and I will tell you have they compare.
How the combatants weigh up?
NAS Server Device

The Synology DS216+

The Synology DS716+

CPU
CPU Model
Intel Celeron N3050

X86 Processor

64-Bit

Intel Celeron N3150

X86 Processor

64-Bit

CPU Frequency
Dual-Core 1.6GHz, burst up to 2.16GHz
Quad Core 1.6 burst to 2.08 GHz
Hardware Encryption Engine (AES-NI)
 Yes
 Yes
Floating Point
YES
YES
Hardware Transcoding Engine
H.264 (AVC), MPEG-2 and VC-1; maximum resolution: 4K (4096 x 2160); maximum frame rate per second (FPS): 30
H.264 (AVC), MPEG-2 and VC-1; maximum resolution: 4K (4096 x 2160); maximum frame rate per second (FPS): 30
Memory
System Memory
1GB DDR3 RAM

Cannot be Expanded

2 GB DDR3

Cannot be Expanded

Maximum Internal Raw Capacity
16 TB (8 TB HDD X 2) (Capacity may vary by RAID types)
16 TB (8 TB HDD X 2) (Capacity may vary by RAID types)
Hot Swappable Drive
YES
YES
Maximum Drive Bays with Expansion Unit
Maximum 7 Drives via the Synology DX513

*However it will only be visible as an independent Volume and cannot spread across the RAID

Maximum 7 Drives via the Synology DX513
External Ports
USB 2.0 Port
1
0
USB 3.0 Port
2
3
eSATA Port
1
1
RJ-45 1GbE LAN Port
1
2 (with Link Aggregation / Failover support)
USBCopy
YES
YES
Internal File System
Btrfs and EXT 4
Btrfs and EXT 4
Power Consumption*
HDD standby: 7.52W
In operation 17.57W
18.96 W (Access)
8.84 W (HDD Hibernation)
Read and Write Speeds
Via a Single LAN port

Read – 111MB/s

Write – 109MB/s

Via Link Aggregation

223.47 MB/s Read

137.19 MB/s Write

Warranty
2 Years
3 Years
Conclusion – Which NAS should I buy?
It may not come as a surprise that I personally think the DS716+ NAS from Synology is the best NAS of the two. Yes, both NAS devices have similarities and with such a price gap between them it would be foolish of me not give credit to the Synology DS216+ for being a GREAT Synology NAS in it's own right. However, for me the gap just isn't THAT big given the big leaps in Hardware and capability. The Quad Core Intel CPU compared to the DS216+ and its Dual Core. The fact it arrives with 2GB of DDR3 memory and the DS216+ arrives with just 1GB. There are lots of little tiny reasons whereby the DS716+ takes he lead for me, but 2 big factors convince me that it is the winner in the form of that extra 1 YEAR warranty you get in the DS716+ and Synology's DSM software reaching Version 6.0.
DSM 6.0 features lots of enterprise and higher spec features that really come into their own when utilised in the DS716+. If you were considering the DS716+ originally, then it was most likely that you had some form of work, business or client based applications in mind. It is because of that, that the majority of users will see more for their money in spending their budget in the Synology DS716+ this 2016.
You decide
Do you disagree with my comparison? Perhaps you have purchased the Synology DS216+ NAS and want to plead its case? Why not let me know below in the comments. Thanks for reading.