| | | |
| --- | --- | --- |
| | VS | |
Plex vs Kodi and XBMC – Choosing the right Media Server for you
 It probably won't come as a massive surprise to most of you that the age of sold optical multimedia is drawing to a close and that Digital media has been crowned King as far as the general public is concerned when viewing, organising and distributing their Media. Photos, Music and more commonly video is now almost solely available in digital Media format. Along side this many Video on Demand (VoD) services have arrived to make the process even easier to watch digital content without having to have 8 or 9 shelves spare in your home for DVD and Blu-ray collections.
 Many people are looking to set up their comprehensive digital media libraries and with it, be able to access all there media from any device in their home, via the internet and anywhere in the world. With this many questions are raised from data security to the organisation and interface that many will use to access said media. With many options available, the bulk of users have championed two main services – Plex and Kodi (otherwise known and refered to as XBMC).
They may appear the same but both are more and more becoming catered to different markets. Without knowing about either of them or giving both a good try, many find the prospect of deciding between the two Media Server solutions quite daunting. Never fear, we at SPAN.COM have complied videos and this handy guide to help you make the decision on which NAS based steaming service is right for you. 
Plex vs Kodi
Before we really get into our guide it is worth noting that this is not a comparison to know which is BETTER, but which one is RIGHT for your setup. While neither fundamentally require a NAS unit – both are heavily bolstered by owning a NAS but both can be run from PCs or other lower end network enabled devices. If you are interested in purchasing a NAS device, why not visit SPAN's NAS page here, or contact SPAN.COM directly here and tell us about your ideal media setup – then our tech guys can work out the best solution for you.
Both utilise a system known as scrapping (or 'scrape-ing'), which pulls images, artwork, descriptions and other such pertinent information via METADATA
| | |
| --- | --- |
| 1.   | |
First thing to talk about is PRICE / overhead costs – Not including purchased media (movies etc).
vhttps://www.youtube.com/watch?v=eSrwc6e_T9k
Larger start-up cost. Plex is a proprietary software (that is to say a paid for 'brand'), however the initial Plex software and PMS setup software are free. All media is held on a single host/server device which will need at least a mid range machine with either an x86 processor or ARM v7 CPU to handle issues like transcoding your media between devices (larger files being sent to smaller devices that require downscaling). As all the 'work' is handled by the Plex Media Server (PC/NAS) and the destination device works just as a receiver.

 

+ a  paid for Premium serviced to utilise extra features that go above and beyond media (many of which are already provided by Synology or QNAP in your NAS once purchased at no additional cost)

 

KODI is an open source and standalone. Much, much less expensive in the short-term. Media is held on multiple network enabled devices and is shared throughout them between each KODI client device (smartphone, laptop, pc, tablet, NAS, etc)

 

No big financial outlay is required at the start for a NAS, however transcoding/re-encoding of files to be accessible to host devices is done by the host device itself. So a 1080p file being viewed in .MKV format that is way, way over the top for a smartphone will be required to transcode the file and have to work hard at it! But is ably supported on ARM devices such as lower end NAS devices and Raspberry Pi

 

The real cost of KODI in the long run is having a series of KODI supported devices that are mid range in power
| | |
| --- | --- |
| 2.   | |
Next let's talk Accessing your Media
Single Server source and data is mostly accessible via a web interface (with the exception of mobile apps which are dressed up versions of the same). 

Media can be readily and easily accessed remotely via the internet (so outside your home network). Chiefly designed to give you the ability to access and share your media outside of your home network.

Client based access on every device giving you access to your devices contents and those accessible on the same home network (same router/network) via installed mobile apps or desktop software.

Accessing outside of your home network, though not impossible, is difficult and by no means user-friendly. Chiefly designed to give you access to media across all devices on your home network – not external access. You can set up a web server but has a steep learning curve.
| | |
| --- | --- |
| 3.   | |
Next User Interface and customisation
                      

Media is organised in a far more graphical fashion –those familiar with Amazon Instant, Netflix etc will be at home with it. Automatically scanning and updating libraries (new additions, images, details, etc), as well as giving you the ability to create playlists and keep track of your watched-unwatched media. This is especially helpful via the web-interface and largely possible due to that SINGLE server architecture design.

 

No real design customisation is available, and most fully featured add-ons are Paid-for. Though it does let you add numerous online content such as TED talks, Youtube, vimeo, etc

 

Heavy emphasis on the cross axis design… categories left to right and sub-categories up and down.

 

Much more file based. Playlist etc are possible but this is more for someone who wants to see more information on screen about their media.

VERY customisable with a community of modders and users making newer and better skins and interfaces. Some of these are geneuinely innovative and give a real sense of individuality.

 

Much larger support and choice of internet TV channel and VoD services. Really spoilt for choice upto and including near live TV services
| | |
| --- | --- |
| 4.   | |
Next Overall Support on client and host
As it is proprietary software, they have the support you would come to expect from a company with Paid for add ons… customer service line, technical support as well as paid for developers.

 

More readily available in App form on more devices. From consoles like PS4 and Xbox one all the way through to Roku, Amazon fire etc – however many of these require additional payment (around  5 dollars or pounds).

 

For online/remote steaming of your own media when away from home, it is the front runner.

 


Being an open-source software, you do not get the support you would from a corporate cooperated company. They is  a huge community of users, support members  and forums with guides, tutorials and updates but no real LIVE/instant support

 

Kodi is available on many platforms, though not as many as PLEX, however a few require you to go into the setting and configure the software manually to optimise the software. This lack of uniformity across platform case result in slight performance crippling on lower powered devices as they communicate with devices on the network on different platforms.

 

That said, this effects a very small number of setups between devices and not a strong enough argument to overlook Kodi. Definitely the front runner of network Media Sharing setups.
| | |
| --- | --- |
| 5.   | |
——————————————————————————–
Ultimately choosing between Plex and Kodi comes down to how and where you want to access your media
If you want to access your media outside of your home over 3G or internet hotspots
If you want a similar user interface to Netflix, Amazon instant etc
If you are happy to pay extra for extra cloud features outside of media sharing
If you want a media service that has a customer support line
And are willing to invest in a mid to high end host system to house your media server
          Then go for 
———————————————————–
If you want to be able to customise your user interface tio your tastes
If you primarily want to make a Media sharing network at home or all on one LAN
If you want to access the maximum number of online video services and channel
If you have a pinch of network knowledge
If you want a free service where the only things you need are the devices you intend to watch stuff on
If you don't mind using forums and online community support for support
         Then go for 

——————————
How and where do I sign up for Plex? How much does Plex Cost?
The Plex Application for your NAS, Mac, PC, Android device is free and available in the NAS App store, iTunes and Google Playstore at no additional cost, though the free apps, though serving as an excellent introduction, will soon feel limited and we advise that if you upgrade to the Plex Pass subscription service for vastly improved options and add-ons. To begin setting up your Plex Media Server, you will need to head over to Plex and set up your account (use the below link) so you can have all your movie, TV show, music, and photo collections at your fingertips. Anywhere you go, on the devices you love.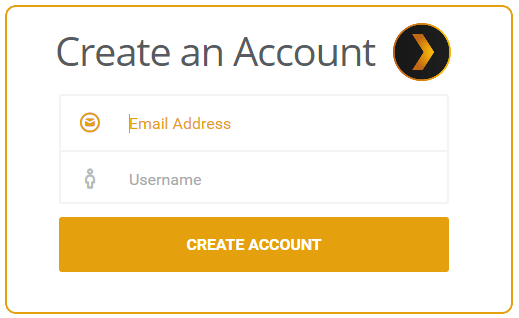 If however you wish to skip straight to the good stuff and set up your Plex Pass Membership immediately so you can get your Plex Media Server at 100%, use the link below to take walk you through setting up your Plex Pass today!

Finally – neither of these services are mutually exclusive. In most cases you can utilise both services on a single system and more over you can export your KODI libraries via PLEX to give you the ability to a fantastic home network media selection and a terrific internet based media server.
AND NEVER, NEVER overlook the benefits of buying yourself a solid NAS device. Both of these services are bolstered by a solid Network Attached storage device from the likes of Synology or QNAP. However if you want PLEX, you will ideally need a good x86 cpu NAS  and for KODI you can go down to an ARM based CPU NAS device.