Surveillance and NAS Drives


It has long been a use of modern Network Attached Storage, or NAS, as a means of achieving first class home and business Network Video Recording (NVR). Indeed the big NAS brands Synology and QNAP have gone to great lengths to proclaim their NAS server units ability to function beautifully as accessible and often stand-alone NVR machines. Both vendors have included IP Camera Licences with their software in an effort to convince people to make the leap to NAS based NVR and additional licences being sold cost effectively to maintain the cost of the numerous services required – SMS support, customer service, linking pre-existing setups to your own. When it comes to buys a NAS with CCTV and Surveillance as your chief use, then QNAP NAS and Synology NAS will be the first choice for you.
It is what is inside the NAS that counts…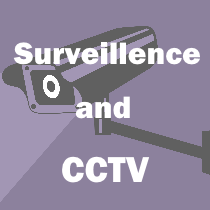 However choosing the right NAS for Surveillance NVR needs is only the first part. Next you have to consider the media you intend to install inside. Now, if you have money to spend, you can always go for the most reliable and fastest form of digital media, Solid State Drives (SSD). However this will work out astronomically more expensive, even with SSD prices slowly coming down and you will more than likely spend somewhere around £1 for every 5-6 Gigabytes for SSD. So, many choose the more traditional route with Hard Drives. When it comes to Hard Drives though, these days you afford to be quite choosey. The big brands like Western Digital, Seagate and HGST all offer different hard drives that are tailored to specific purposes and therefor you can buy Surveillance media that will perform to the highest standard.
CCTV HDD IN YOUR NAS NVR?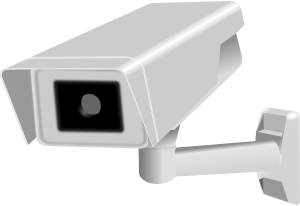 Which brings us to the meat and veg of today's comparison. We are looking at two of the leading Surveillance drives from Seagate HDD and WD HDD and measuring them up against one another to help you decide which is right for your NAS NVR setup. Howdoes the WD Purple and Seagate Surveillance compare? Below is my video on the subject and I hope that helps clear up the confusion so you can get started building your secure NVR station.
Model

Seagate Surveillance

£67 without the VAT

Buy at .COM

WD Purple

£76 without the VAT

Buy at .COM

Features
Originally just known as the SV35 series, supports 32HD cameras. More purposed NVR (network video recording) targeted drives are now available in the SV35.7 range with larger capacities available as well as increased cache and, larger number of camera (upto 64)

+Rescue service available at point of purchase – Additional Data recovery services

WD-AV GP, 12 simultaneous HD video streams via SilkStream technology. Purple Supports 32HD Cameras with new tech 'AllFrame'

 Additionally they have a

More cameras, still with intellipower RPM but can support upto 64 cameras in use.

 Capacities
1-3TB drives in standard SV35.6 (standard Surv)

 Upto 6TB in specialised NVR class

 Available in 1-6TB & 4+6TB in the NVR specialised drives
 
Aimed at Heavy/constant write use (recording)
 Good Balanced Simultaneous Read and Writing
 

Seagate Surveillance Hard Drives

Western Digital Purple Surveillance Drives

Best Price v Capacity Model
 
 
 
Price Gigabyte
Approx 10p per 5GB
Approx 13p per 5GB
Warranty
3 Year Warranty
3 Year Warranty
SpinSpeed
7200 RPM
5400-7200 RPM

'Intellipower'

# of Drive
Built for upto 16 Drive Systems

Far more scale-able

Built for upto 8 Drive Systems

Higher and noticeable blips appear in both performance and access

MTBF
MTBF of over 1M hours
MTBF of over 1M hours
Power
Access – 8.0W

Idle – 5.4W

Access – 4.4 W

Idle – 4.1W

 

HD

Speed and Transmission

 

167.1 MB/s

155.5 MB/s

Add that this is not a standard CCTV/Live recording environment and therefore not wholly accurate of daily use

149.7 MB/s

130.1 MB/s

Add that this is not a standard CCTV/Live recording environment and therefore not wholly accurate of daily use

 

 

 

 

 

Result

 

 

 Seagate Surveillance

 For those looking for a RAID configurations of over 8 drives

 For those looking working in a more WRITE intensive environment

 Looking for a branded Drive Recovery Option

 Longer history In the Surveillance Drive Arena

 WD Purple

 If you are using an AllFrame Supported controller of your Storage Volume, then you will see much better usage results from the WD Purple.

 You have less than 8 Drives in your setup

 You have every intention to read and write simultaneously
And there you have it. If this was helpful, why not visit SPAN.COM today for you NAS Surveillance station. If you have a question, big or small, you can contact them and they will help you with your Surveillance set-up. Thanks for reading.