What is a NAS Camera Licence and what do they do?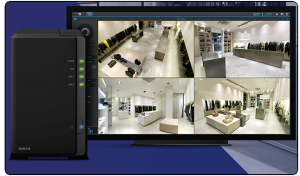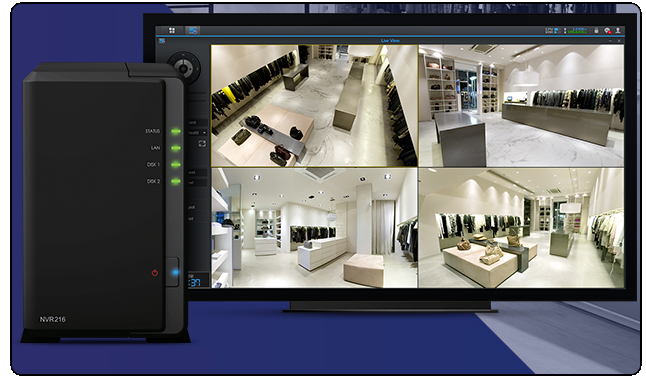 Many users buy a NAS solution to fulfil a surveillance need in their home or business. Both Synology and QNAP arrive with comprehensive Surveillance solutions – both called Surveillance station (though different software), that provide excellent NVR support.They feature:
Real Time network video monitoring

Multiple camera recording with simultaneous playback if required

Over 3000 IP Cameras supported, available in the market

IVA support – Intelligent Video Analytics

Camera management software

Display 1, 4, 6, 8, 9, 10, 12, 16, 20, 25, 36, 42, and 64 channels on a single screen

Where available, can be accessed via HDMI port (with a USB  mouse and keyboard connected) to create a standalone Surveillance solution – PC -Free

Fully control via the desktop and mobile interface to Pan, Tilt and Zoom the cameras over the internet

E-Map creation means you can make a blueprint of your area of surveillance (office/home) and a more 3d control to your environment

Alarm and instant notifications available to your PC, Phone and network enabled device

Scheduled On/Off so you can leave the device to record as and when you need

Camera quality control so you can change resolution and FPS of recordings to lengthen recording times and save space on your media drives

Intelligent Zoom gives you the ability to zoom in on portions of the screen to focus on selective details in recorded footage for investigation
How much are Camera Licences?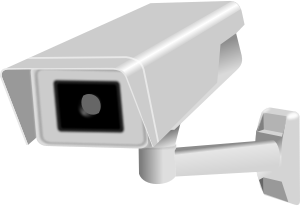 Which brings me to the Licences – Why do you need to pay for more licences? Most Synology and QNAP NAS arrive with 2 Licences included with your device, which unless you are taking Network Attached Surveillance very seriously will be enough for basic home needs. However if you want to expand your NVR NAS camera availability further you are of course able to purchase more licences. You can buy QNAP and Synology licences from SPAN.COM and cost as follows:
| | |
| --- | --- |
| | |
| 1x Key =  £38 | 1x Key =  £38 |
| 4x Keys =  £150 | 4x Keys = £129 |
| 8x Keys = £296 | N/A |
Why do QNAP and Synology NAS charge more for the additional licences?
Well, the surveillance software is free with your NAS and has no subscription fee for consistent use. It is a 24/7  and 52 weeks a year program and requires a large degree of support externally from your device to be fully accessible and reliable online at all times. Unsurprisingly, the more cameras you use, the larger the load and therefore to subsidise this and keep costs low for those that just need lite service, additional camera licences above the ones included with your NAS purchase are on a paid basis. 
What are the best IP Cameras to buy for my Synology NAS or QNAP NAS?
Luckily we at NASCompares have compiled a list of the best IP Cameras for indoor and outdoor use in our Guide to NAS Surveillance Cameras. To find out which camera is best for you and your NAS server, just click the article below: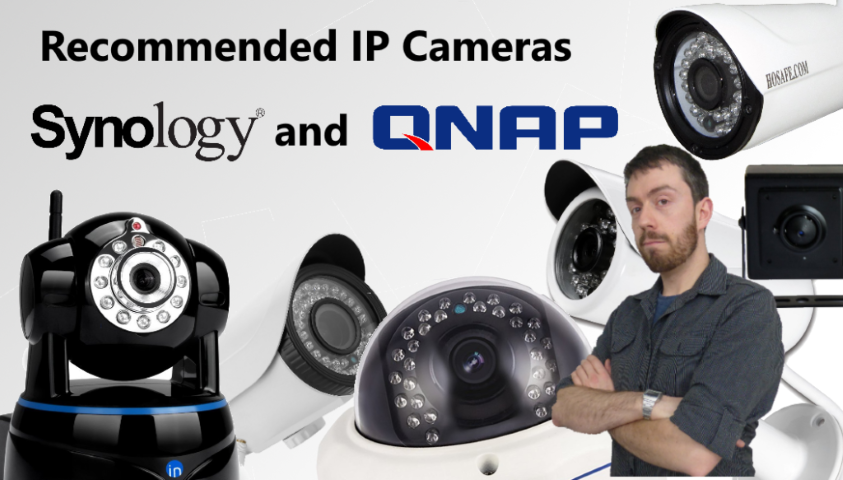 Can I get more free camera licences?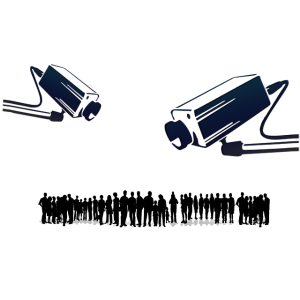 Larger NAS uints (especially from QNAP and in their Rackmount NAS range) sometimes arrive with 4 or 8 IP Camera licences (as these units are premium priced to start with and are aimed at all business uses) so if you are buying a NAS for surveillance needs, then buying a bigger and more powerful NAS can often save you money in the long run if you are thinking about 4 cameras and above.
Aside from that you are not able to obtain further free licences, nor can you take the licences that arrive free with one NAS and use them on another, as the licence key is hard-wired to that device.
You can of course use alternative methods to set up your own standalone surveillance solution or integrate it into your home PC – but the paid licence prices are aimed at those who want a straight forward and easy solution that is guaranteed by Synology and QNAP.
So it comes down to buy the licence and take the easy route, or work around the problem / alternative to NAS and save the money
Want to know more? Why not visit SPAN.COM today and take a good look at the Surveillance range of NAS and drives from Seagate and Western Digital they have on sale.