Drobo Old compared against Drobo New – TB1 vs TB2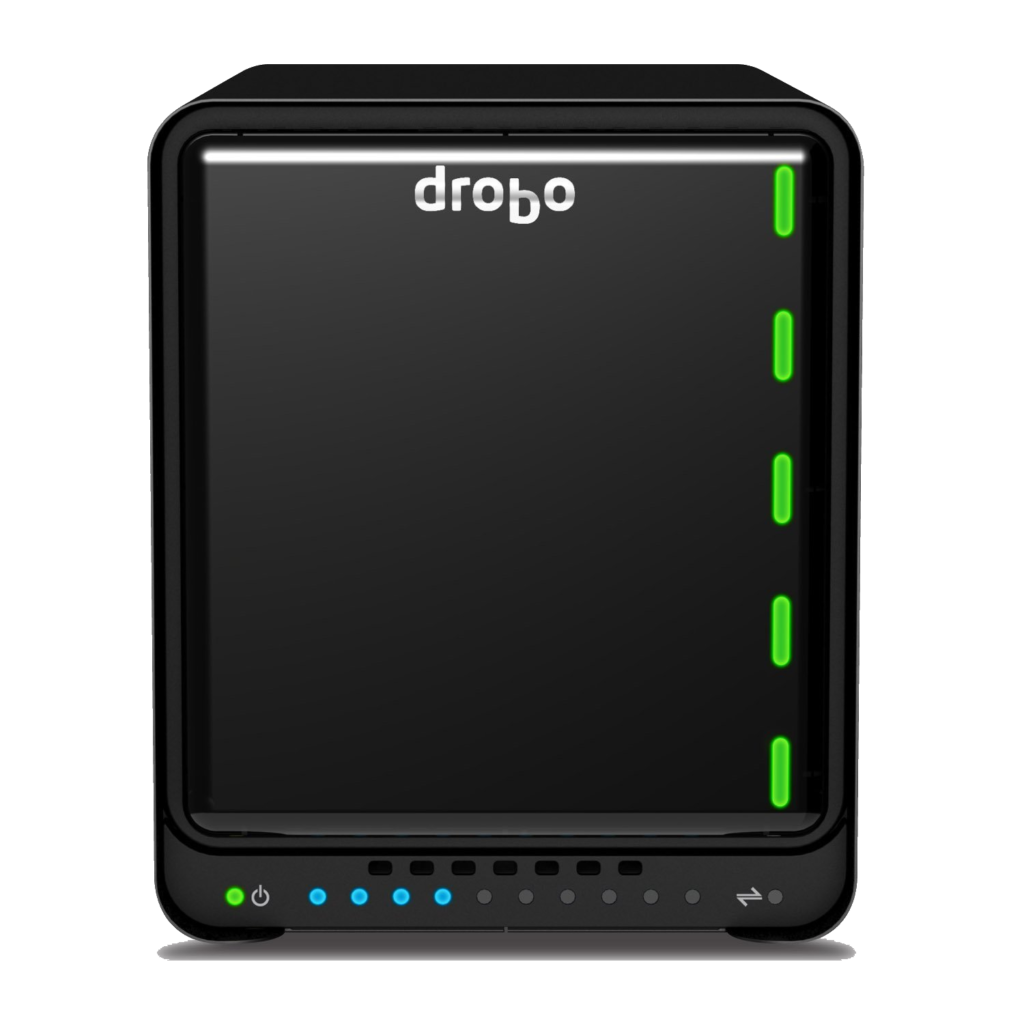 As I am sue many of you are aware, Drobo are an award winning manufacturer and brand in the field of storage arrays for businesses, professionals and consumers. Earlier last month their finally released their first Thunderbolt 2 Storage device, the Drobo 5D Turbo (5Dt). Alongside the features and functionality one would expect from a top tier storage brand, the 5Dt is built on Drobo's patented BeyondRAID™ technology to meet the demanding data storage requirements of professionals and media creators providing them with simplicity, flexibility and performance. Technologically it is a rather impressive method of bulk storage and redundancy providing you with the ability to scale your storage needs as the years progress. In brief though, BeyondRAID give you the ability to mix and match HDD and SSD of different brands, sizes, speed and capacity and still maintain a solid balance between redundancy and keep the biggest possible capacity. The 5Dt reinforces Drobo's commitment to innovation, despite many of their critics asking about the lack of a Thunderbolt 3 device or the time it has taken for the Drobo 5Dt to be released.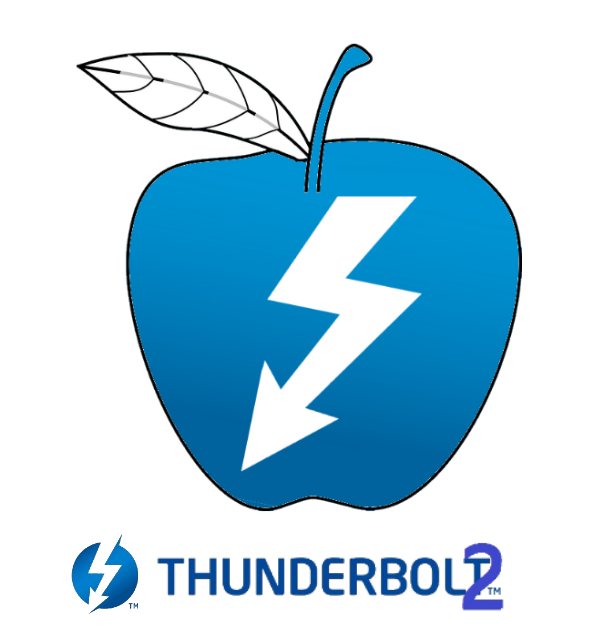 The 5Dt offers both High Speed Thunderbolt™ 2 and USB 3.0, providing the ultimate in flexibility. The 5D Turbo is a complete solution that also supports 4k Thunderbolt connected displays. Included with the 5Dt is an mSATA card for increased performance, Thunderbolt 2 and USB 3.0 cables and DroboCare for 3 years at no additional charge. However many people are having difficulty making the choice between the latest Drobo device and the previous iteration, the Drobo 5D. Yes, the Drobo 5D only supports Thunderbolt 1 and lacks additional features that have been upgraded or evolved in the Drobo, but the price between these two units is of such a large margin that the real question is – is the Drobo 5Dt THAT much better?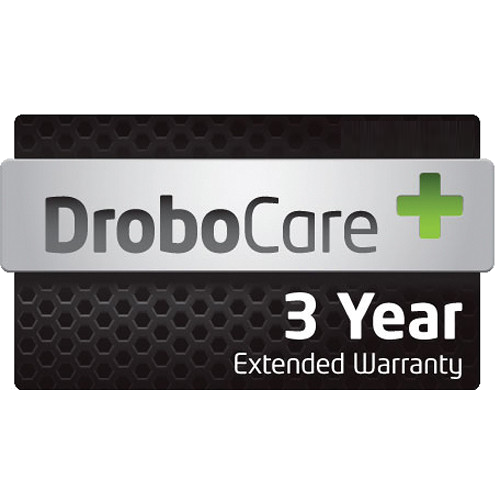 The Drobo 5Dt is a natural extension of the 5D product line. Drobo customers require a high quality, high performance solution for media editing and storage. The 5D has been engineered to meet the expanding data storage needs of creative power users. The Drobo 5Dt builds on the fully automated functionality of previous Drobo arrays by adding blazing fast performance with Drobo's award winning simplicity along with Thunderbolt 2 and USB 3.0 connectivity. The Drobo 5Dt is the most flexible, easiest to use personal storage array on the market. Additionally the Newer units arrives with an additional 3 years of DroboCare support on every 5Dt sold to ensure the best storage experience ever."
What is the difference between the Drobo 5D and Drobe 5Dt?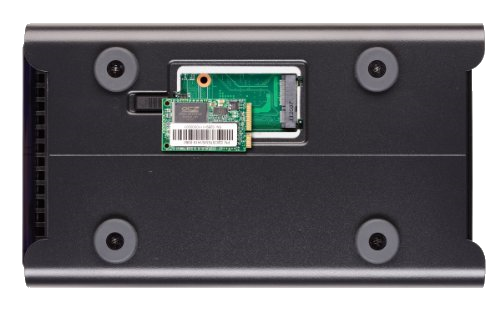 Another key area of distinction between these two devices is that the latest Drobo 5Dt comes with a 128GB mSATA card to power Drobo's patented Hot Data Cache technology right out of the box.  The original Drobo 5D in include the Drobo Hot Data Cache, but did not include an SSD . The inclusion of an mSATA SSD for the newer device will be considered very beneficial for some photo and video editors and is a welcome additional. It keeps a copy of the most frequently accessed data so that it can be delivered even faster, directly from an SSD/Flash device, when needed. The Drobo 5Dt is also the only 5 bay direct attached storage array that offers dual Thunderbolt 2 and USB 3.0 connectivity, allowing for instant expansion via multiple drive bays. This allows daisy chaining of up to six 5Dts, for up to 240TB of usable capacity based on current hard drive capacities. The 5Dt's Hot Data Cache gives up to a 30% speed boost for streaming video and 3x faster read performance when using applications such as Lightroom. These performance enhancements give media professional's quick access to large files. The 5Dt also supports 4K monitors, not previously offered on the Drobo 5D.
Still not sure which unit deserves your data? Why not let Robbie at SPANTV make it easier with his comparison of the Drobo 5D and Drobo 5Dt below:
Did you enjoy the video? Find it helpful? Want to hear more? Of course you want to…you're only human! Why not subscribe to save you searching next time https://www.youtube.com/user/SPANdotCOM
Are you interested in all things data storage. Perhaps you are a Mac users and want to know if this NAS, DAS, Cable or Drive will work for you? That is where SPAN and Robbie can help. For over 20 years SPAN has been helping companies and individuals worldwide with their digital archive and storage needs. Alongside that Robbie (Robert Andrews if you want to be delightfully formal) has been spending the last few years keeping you up to date on all things data and won't shut up about it!
If you are as interested in data as we are, then you can find us in a number of ways. SPAN can be reached here SPAN – https://nascompares.com/xxx/. However if you want to be kept up to date with new releases, news and keep your finger on the pulse of data storage, follow us below.
Follow us on our SPAN Twitter – https://twitter.com/SPANdotCOM
Or follow and speak with Robbie directly on his Twitter – https://twitter.com/RobbieOnTheTube
Still not enough? Then why not visit and subscribe to our blog. Upddated regularly it gives you an far wordier version than SPANTV as well as provide you with hints and tips on how to make the most of your hardware here http://ift.tt/2cznmHz
Don't forget to visit them on Facebook to entry prize draws, giveaways and competitions, as well as hear about the latest news, NAS releases & offers – http://ift.tt/2cg7DzV