The latest Synology 2017 Series arrives with the RS217 NAS Rackstation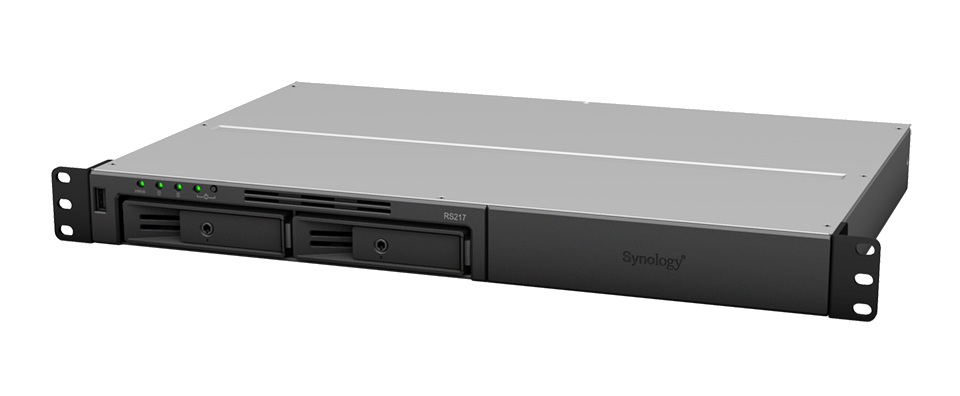 It's that time of year again! Like all technology companies, Synology have begun to unveil and gradually release their devices for 2016/17 and I (like many of you sitting on the fence trying to decide whether to buy what is currently available or holding out for the next new thing) are wondering if they are worth the wait. We first mentioned this new release for the Synology Rackstation series a couple of months ago and though the specs on the surface appears rather tame, the real question was where it sat in the NAS food chain and is it superior to it's predecessor. Soon we will release our NAS comparison of this and it's predecessor but for now, let's unbox and take a good look at the Synology 2-Bay RackStation NAS RS217, available now from the NAS experts at SPAN.COM from £340+ without VAT or HDD media.
What are the specs of the Synology RS217 and what are its Key features?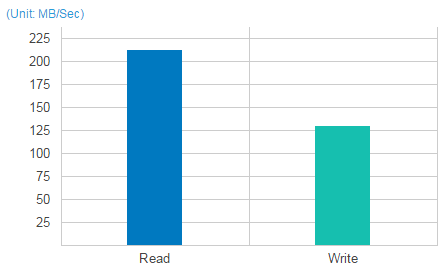 The Synology RS217 arrive with quite modest specification and in terms of Upload and Download provides on average over 127.51 MB/s Write and over 210.87 MB/s in Read, whilst in a RAID 1 configuration in a Windows system environment with Synology claiming it is one of the best priced 2-bay Rackmount NAS servers available today. I kind of agree, but the price tag does seem a touch high for the CPU, a Marvell Armada 385 88F6820 CPU (an ARM processor and not a CPU you would use for a Plex Media Server or high end use) which is Dual Core chip running at 1.33 GHz frequency. Likewise the memory at a rather restrained 512MB of DDR3 memory seems a bit restricting. However for a rackmounted storage NAS you will always pay a higher price tag due to it's ability to fit into a pre-existing Rack Cabinet in most offices. As well as this the construction of a rack is on a bigger scale than a desktop 2-Bay NAS being a factor also, the addition of 2 RJ45 (LAN) ports provide link aggregation support and therefore helping to achieve the read and write speeds mentioned above.
Why should I buy the Synology RS217 Rackstation NAS?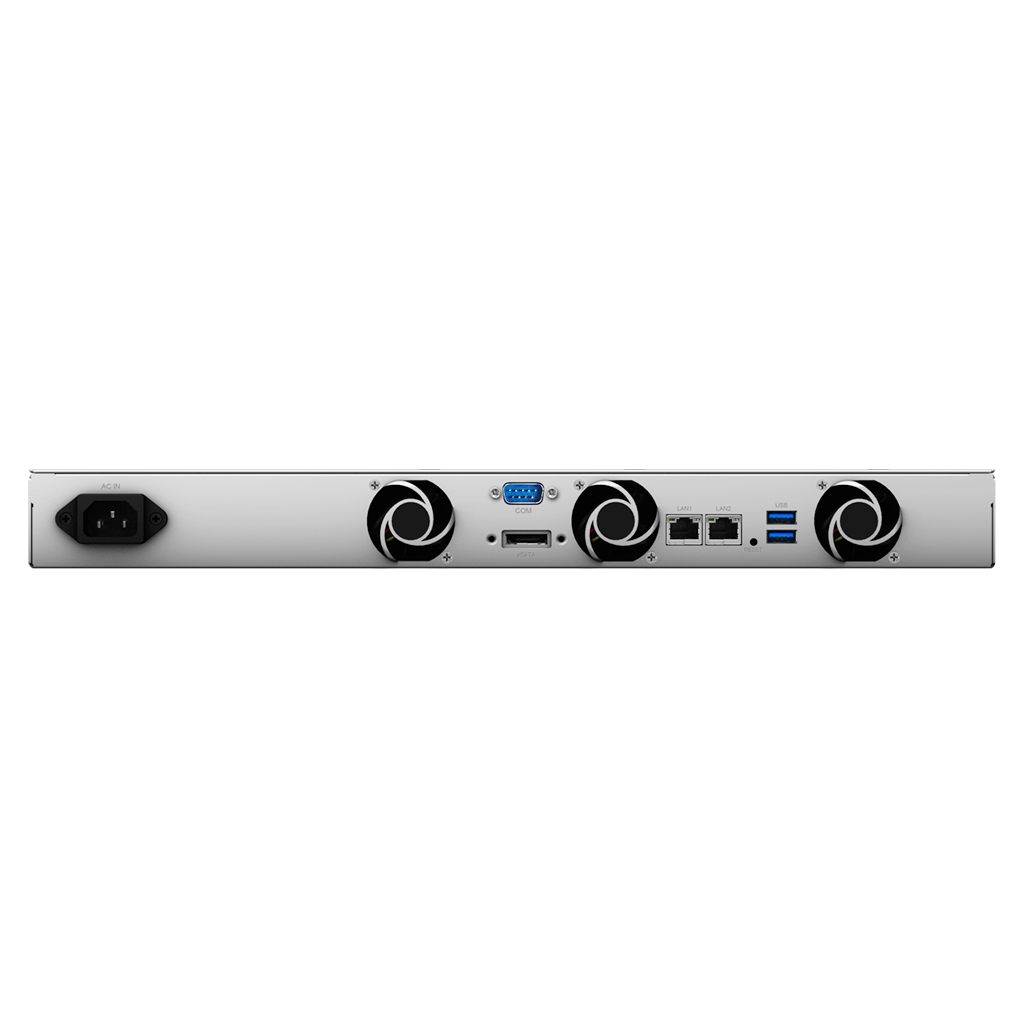 If you came to this article looking for the Synology DS217, then you will disappointed. If you came here to find a NAS for a high end Plex Media Server, then now is the time to stop reading. You are not the target demographic for this NAS server. With a noise level reported at 25.8 dB(A) and power consumption being weighed in at 12.9W whilst in standby and 21.25W the drives are being accessed, you cannot compare this with a Desktop unit. However when comparing these numbers to any Rackmount NAS unit, THEN these numbers will appear attractive.  With most 2 and 4 Bay rackmounted NAS devices and expansions having significantly higher noise levels and power consumption, this unit is designed with business, not pleasure in mind. However it should also be highlighted that te unit is remarkably smaller in depth than most Rackmount NAS and DAS units and does not require it's own rackmunted Rails for installation or access – a definite plus for many a disgruntled server maintainer. Though made with business in mind, it easily fulfils all the needs and hardware demands of the latest Synology DSM software for both home and business.

This gives you such solid and grounded support as:
• 3rd Party Cloud Support and migration (so communicated both ways with the likes of Dropbox, Google Drive, iCloud and more)
• Alongside other uses in your home or business, this unit is excellent for Surveillance support over multiple IP Cameras – 16 maximum
• The DS217 is DLNA certified meaning it can communicate with any and all likewise Digital Living Network Alliance certiied devices like Smart TVs, Laptops, Amazon Fire, Chromecast and more
• There are Multiple Mobile apps on both iTunes and Google Play giving you mobile and up to the second support for everything from your IP camera, Downloads, Mail server to file sharing and user control
• Within the device you can also set up a high functioning Download station and file sharing system to distribute files of all types between your user network (either home or business)
• Standalone RAID options that do not require setup or control from a connected PC or Mac, supporting popular setups like JBOD, RAID 0, RAID 1 and SHR
• The Synology RS217 also arrives with an impressive 5 Years of manufacturers warranty – something that will be especially appealing to business users and home users alike
Buy your Synology RS217 NAS Rackstation today from SPAN.COM
Did you enjoy the video? Find it helpful? Want to hear more? Of course you want to…you're only human! Why not subscribe to save you searching next time https://www.youtube.com/user/SPANdotCOM