Need a guide to the G-Technology range with G-Drive, G-Speed and G-RAID? look no further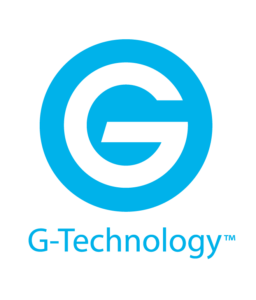 G Tech devices today arrive with a 3 Year Warranty and all drives are dedicated 7200rpm Drives and all arrive with a very competent RoC (Raid on Chip). G-Technology's roots run deep within the creative professional community, and we work closely with Intel and Apple, constantly evolving to better support professional workflows. From small portable and rugged drives to large, multi-bay RAID and NAS solutions, G-Technology – a Western Digital Corporation brand – is the powerful, premium storage solutions company focused on meeting the demanding requirements of the media and entertainment industry.
Amongst studios, professional videographers and photographers, post-production houses, prosumers, and content creators and curators, our high-end drives are designed for every stage of your creative workflow. Their complete portfolio of external storage solutions delivers amazing performance, throughput and reliability – and durability – for Mac and PC users alike. We innovate how digital creative content is created, stored, shared and used across the entire end-to-end workflow process, to support customers like yourself that continue to buy G-Technology branded products time and time again.
With an ever-expanding offering of high-performance storage solutions to fulfill your creative content requirements, it's no wonder creative pros all around the globe rely on G-Technology branded storage solutions.
Compatibility:Mac OS® 10.9 +, Windows® 10, Windows® 8.1, Windows® 7
Are you interested in all things data storage. Perhaps you are a Mac users and want to know if this NAS, DAS, Cable or Drive will work for you? That is where SPAN and Robbie can help. For over 20 years SPAN has been helping companies and individuals worldwide with their digital archive and storage needs. Alongside that Robbie (Robert Andrews if you want to be delightfully formal) has been spending the last few years keeping you up to date on all things data and won't shut up about it!
If you are as interested in data as we are, then you can find us in a number of ways. SPAN can be reached here . However if you want to be kept up to date with new releases, news and keep your finger on the pulse of data storage, follow us below.
Find us on http://ift.tt/2cg8qR4
Follow us on our SPAN Twitter – https://twitter.com/SPANdotCOM
Or follow and speak with Robbie directly on his Twitter – https://twitter.com/RobbieOnTheTube
Still not enough? Then why not visit and subscribe to our blog. Upddated regularly it gives you an far wordier version than SPANTV as well as provide you with hints and tips on how to make the most of your hardware here http://ift.tt/2cznmHz
Don't forget to visit them on Facebook to entry prize draws, giveaways and competitions, as well as hear about the latest news, NAS releases & offers – http://ift.tt/2cg7DzV