Looking for the combined advantage of SSD speed and HDD storage for your Laptop, MacBook or PS4 Pro
Play faster, work smarter. FireCuda™ drives meld the latest SSD technology with a standard hard drive for a compact blend of capacity and speeds up to 5× faster than typical hard drives.
Ferocious Performance! Hate waiting on your game or application to load? FireCuda blends SSD technology and a standard HDD, resulting in performance similar to an SSD but with all the capacity you expect from an HDD. It's the perfect upgrade for gamers, creative professionals and PC enthusiasts. Richer Gaming Experience! FireCuda SSHDs deliver faster load speeds for nonstop performance and play. Save time with a drive that boots in seconds, not minutes and get in the game up to 5× faster than traditional hard drives.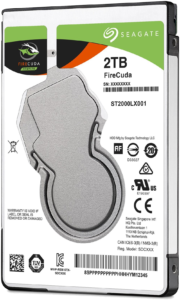 Superior Storage! With up to 2 TB of storage, FireCuda makes deleting games and files — to free up disk space — a thing of the past. Perfect for gamers and creative professionals who want it all, now. Enjoy up to 2 TB of space on 2.5- and 3.5-inch HDDs and eliminate the need to uninstall games in order to make room for new ones. With tireless Durability, don't fret about Seagate storage reliability. FireCuda SSHDs are backed by an industry-best 5-year limited warranty. A warranty that beats most competitive drive warranties by up to 2 or 3 years. The cutting edge has never felt so safe.
Efficient Power Savings
Seagate FireCuda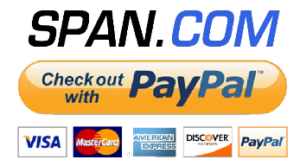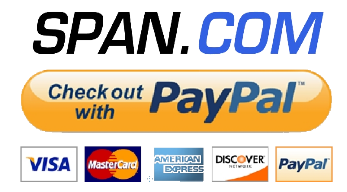 Potentially lower your overall costs and increase your capabilities with the FireCuda. FireCuda 2.5-inch SSHDs are performance-tuned to draw less power than competitors' offerings. Reducing power consumption and heat generation helps increase system performance and improve durability, especially when playing games and running multiple applications. Available NOW in 500GB to 2TB
Seagate FireCuda 2TB ST2000LX001 – Buy HERE
Seagate FireCuda 1TB ST1000LX015 – Buy HERE
Seagate FireCuda 500GB ST500LX025 – Buy HERE
Did you enjoy the video? Find it helpful? Want to hear more? Of course you want to…you're only human! Why not subscribe to save you searching next time https://www.youtube.com/user/SPANdotCOM
Are you interested in all things data storage. Perhaps you are a Mac users and want to know if this NAS, DAS, Cable or Drive will work for you? That is where SPAN and Robbie can help. For over 20 years SPAN has been helping companies and individuals worldwide with their digital archive and storage needs. Alongside that Robbie (Robert Andrews if you want to be delightfully formal) has been spending the last few years keeping you up to date on all things data and won't shut up about it!
If you are as interested in data as we are, then you can find us in a number of ways. SPAN can be reached here . However if you want to be kept up to date with new releases, news and keep your finger on the pulse of data storage, follow us below.
Or follow and speak with Robbie directly on his Twitter – https://twitter.com/RobbieOnTheTube