What will happen in NAS, Thunderbolt, Storage and more in 2018?
A new Synology NAS? A new Thunderbolt QNAP NAS? Thunderbolt 4 or USB 3.2? I see ALOT of new technology on NASCompares every month and though it is safe to say that some of it is completely out of the blue, a lot of it you can predict. Either because of popular trends in data storage never going away, brands having their bread and butter product range or just Moore's law staying tested and true with tech doubling its ability and demand. For whatever the reason, some new releases in NAS, DAS, Thunderbolt, HDD and SSD can be expected and today I wanted to take a moment to talk about what I genuinely believe are the likely candidates for development, release and availability in 2018.
Current Trends of NAS, Thunderbolt, Storage and more in 2018
Before we look at my predictions for 2018 in NAS, Thunderbolt and Storage, it is worth highlighting what are the growing trends in data this year. If the end of 2017 and the last 3 months of 2018 are anything to go by, people's desires in the world of data storage are: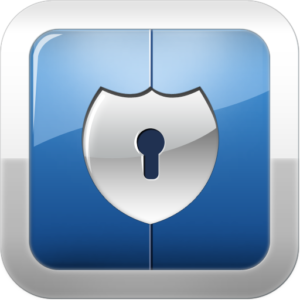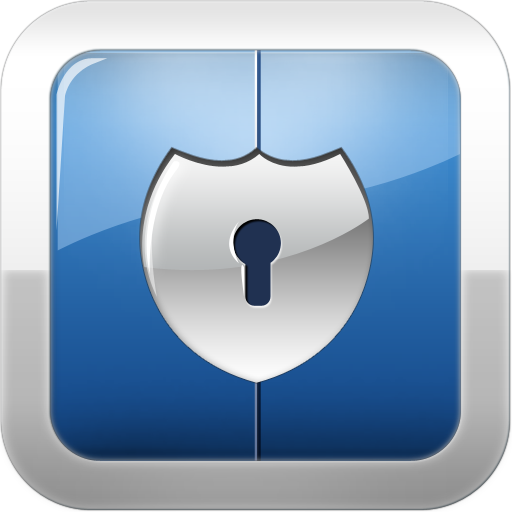 Encryption, Privacy, Accessibility
Never have people felt more like they are being monitored and manipulated by their own data than 2018. We have seen growing allegations surrounding Russia, facebook being caught up in the Cambridge Analytica scandals, more cloud platform's being hacked and the likes of Apple discussing the move to a cloud only playback service means that people have never felt like their data is less secure, private of accessible on their terms. In 2018 we are seeing NAS brands like Synology, QNAP and Buffalo heavily promoting their hardware and software's superiority in these three key areas.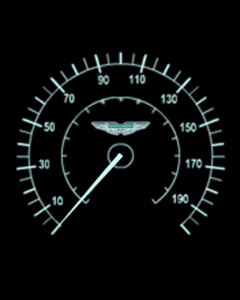 SPEED vs DATA SIZE
Data is getting HUGE. Notwithstanding that we are now creating more data every minute than ever before (often even when we sleep), the amount of data capacity the average person needs is now comfortably in the terabytes. However either larger capacities and larger average file sizes, we need faster means of retrieval and this year we are seeing two methods go up in usage over 500% by home users – Thunderbolt 3 and 10Gbe. These are now at a price point whereby they are no longer for business or the heavy budget only (QNAP and their TS-453BT3 with TB3 and 10G is around £900+, or Buffalo and their TeraStation 5810DN is under £500 with 10Gbe 10GBASE-T).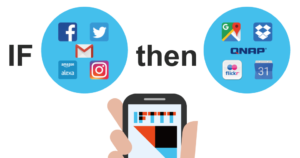 Work Smart not Hard
Although this is not a new concept (I hear my colleagues say it often) but in 2018 we are already seeing a huge output of time and power efficient developments from almost all brands. From now CPU from companies like Realtek being used by a large % of NAS brands that can work to a standard of much grander industry standard processors (Intel, AMD, etc) as a lower price and power point (so they last longers and do more with less). All the way to software being developed to harness machine learning so many processes are doing without your interaction or permission. It may sound scary, but more of these processes you have been using already online on a much smaller scale and this logic is just being carried over to your locally available storage with applications such as Synology Moment, QuAI from QNAP and Container station apps working with your Google home and Alexa. The result is a much more centralized environment and many commands/instructions happening from a single input.
NAS, Thunderbolt, Storage and Releases in 2018
Below are my top 10 predictions for data storage and access in 2018. Last time I did this I scored a comfortable 6/10, so I am quietly confident on these ones. Take a look:
Next Gen Synology in 2018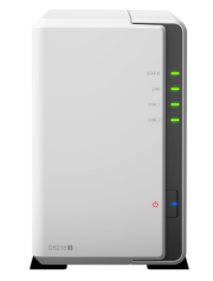 Bit of an obvious one this, but we will, of course, see a new series of 2-Bay and 4-Bay NAS from the Synology Diskstation series. The DS2xx and DS4xx series is the Synology equivalent of the Reebok classic and it would be highly unlikely that we would see a break from this formula. To be a little more precise, I am willing to bet we will see a whisper (an empty chassis, a firmware reference, etc) to a DS219j or DS219se in June/July in CeBit or around Computex in June 2018. The in late August/early September we will see a DS419 4-Bay chassis. I don't think we will see the internal hardware jump that we saw in the 2017->2018 series (bit update on CPU, Memory and SSD abilities), but I think we will see more growth in their software than hardware. Of course, there are a couple of other bits worth noting but read on.
Thunderbolt 3 2-Bay TS-253BT3 and NEW GOLD TVS-873BT3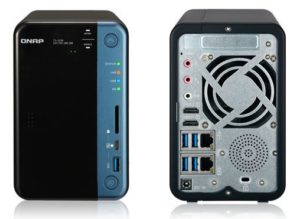 QNAP and their Thunderbolt NAS series have really, really been a hit. I am still stunned that it was QNAP that managed to develop this techNOLOGY FIRST. I Genuinely believe that QNAP is the more innovative and technically minded NAS brand out there, but with so many Mac users favouring Synology and Thunderbolt previously being favoured by photo and video editors (who do have a tendency to have a MacBook on the go), I kind of assumed that Synology would have bridged this gap first. However, QNAP has developed this first and have taken a large % of the Mac community with them! Since the inception of the first Thunderbolt NAS  (TVS-871T back in 2015), QNAP Thunderbolt NAS devices are fast becoming the ultimate work-flow optimizing and fast collaboration tool for photographers and videographers the world over. Late last year we saw QNAP include this specialised kind of connectivity to the home-based TS-453B NAS and I genuinely believe that we are going to see it more readily available on more mainstream platforms. My sincerest hope (along with many of you) is that we will see a 2-Bay Thunderbolt NAS in the form of QNAP TS-253BT3 and I think this is certainly possible. Failing that I think we will be seeing the T3 badge being added to the 77 series or perhaps the 73. Keep your eyes peeled for the TS-1277T3 or TVS-873T3 later in 2018.
USB 3.1 Gen 2 on Synology NAS

A little bit of an underwhelming third prediction I know, but given that last year Synology introduced both an SSD Flashstation NAS server AND an NVMe supported NAS, I think we may finally see the brand adopt the 10Gb/s USB connection that is appearing on more and more NAS devices. Of course, this will not feature as a means to connect with the NAS, but with the ever-present popularity of using an external USB drive as a means of backup (then taking offsite) the appeal of these backups happening even faster will be doubly appealing! It will almost certainly be in its USB-A form (due to chassis slots) but I do think this is something we will see soon.
Thunderbolt 3 Card from QNAP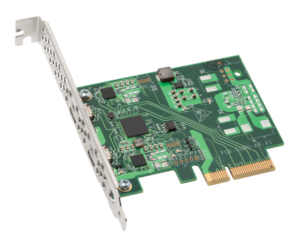 I know, I know – I say this a lot! I am almost getting a reputation as a larry-letdown on this one. Of all the things on my predictions of 2018 list, this is one of the least likely. I would have finally ruled it out completely if it wasn't for the fact that QNAP recently introduced an incredibly diverse selection of PCIe cards in their QM2 series. This coupled with the release of the TS-453BT3 last November, means that QNAP is clearly open to the idea of Thunderbolt technology on fewer enterprise frameworks (abandoning their i5 and i7 elitism and letting the humble Intel Celeron have a go). This may be a Q4 2018/19 release, but by no means impossible. Let's just cross those fingers and play the waiting game.
Seagate, HGST and WD will release a 16TB drive

A little bit of a dull one, but definitely worthy of a mention. Currently, the biggest commercially available hard drive in terms of NAS drives is the Seagate 12TB Ironwolf and the WD Gold 12TB. These drives certainly do represent a massive advancement in just how much storage can be crammed into the existing 3.5″ framework of a SATA hard drive. Each time we think 'whooah – that's loads', then 6 months later than manage to squeeze in another 1 or 2 more terabytes into the platters. However, if you look at growing trends of hard drives, there have always been a few capacities that were either skipped completely or available for a short length of time and then phased out very quickly. Classic examples are the rather odd 1.5TB drive, the commercially dismal 5TB and the utter non-existence of a 7TB or 9TB Hard drive. I genuinely believe that in 2018 two things will happen in this arena. Firstly, the 14TB will be mostly skipped as a hard drive capacity. Some already exist but not exactly common or pursued, as well as being rather unconventionally designed. I cannot vouch for their stability but can easily imagine a much more reliable and commercially viable alternative presenting itself in the form of a Seagate Ironwolf 16TB or WD Gold 16TB in very late 2018. Maybe either with a WD Red 16TB in Q4 of 2018/19.
NVMe enabled QNAP for Home and SMB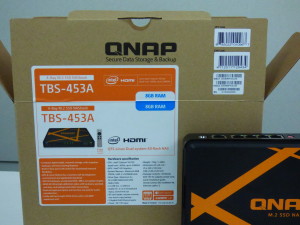 For a brand that I almost monthly state is at the cutting edge of NAS hardware, I think it is baffling that they are yet to truly adopt the use of NVMe based SSD in the way that Synology has done in the DS918+ NAS. The idea of m.2 form factor SSD being used in NAS is not even something that QNAP haven't tried – their QNAP NASBook TBS-453A was, although hugely specialist, a fantastic bit of kit and the work that would go into adapting this into an NVMe based version wouldn't exactly be back breaking. That said I think, this would absolutely need either a dedicated 10Gbe connection or even Thunderbolt in order to see the advantages of that speed for many. I hope to think we will see QNAP enter this area in a much more hands-on way than their QM2 PCIe cards, as with 2018 being the year for 10Gbe, removing that SATA bottleneck would be insanely appealing.
Mainstream NVMe from Seagate, not the Nytro

Another slightly dull but likely one, sorry. Not that NVMe is dull, it is the fastest form of commercially available storage to date and with prices on the likes of the WD Black and Samsung 960 range coming down, I think that Seeagate will make another play at this market. They already technically did this with the rather overlooked Nytro series – blame the NAND chip shortage and poor marketing of the range, but I think a second run at this SSD market is long overdue from such a big brand as Seagate technology.
QNAP will come up with the USB 3.2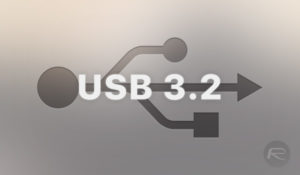 OK, this one is definitely the least likely to actually happen. USB 3.2 (so 20Gb/s USB) was first openly discussed early last year with a manufacturing release for mid to late 2018. Once again, steering slightly away from why they are not just calling it USB 4.0, it may well be too late to see this feature on any NAS in 2018, but you can bet your bottom dollar that a PCIe card featuring the USB-C port will be released and will be compatible on a QNAP NAS. after that it is just a matter of time before QNAP adopt the connection as they did with USB 3.1 Gen 2. As mentioned early, localized backups from your NAS onto a USB External drive are not a new thing, but whatever can make the sync/backup task that bit quicker, all the better!
PLEX will partner up with a NAS provider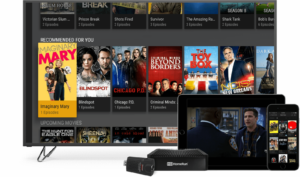 If you were to ask 100 home NAS buyers why they nought their NAS server, at least 3/4 of them would say 'multimedia'. As them again which program they are using and a good chunk of them would say they bought their Synology or QNAP NAS as a Plex Media Server. You cannot blame them, the combination of a feature-rich NAS server combined with the versatility of the plex media server application results in an aesthetically pleasing and centralized media server that you will struggle to compete with. Many of the biggest names in media streaming devices have their own branded hardware – Amazon Firesticks, Roku Boxes, Apple TV, Chromecast and more. However, PLEX has always been a seemingly software only option whereby you need to buy a third party piece of hardware to install said software onto. We have seen the PLEX badge appear on the side of NAS retail boxes, with the WD My Cloud Pro being the latest to do so. However these are not really official PLEX NAS devices, but devices that have hardware that has been recommended as plex optimized and still require a separate Plex download and installation. The idea of a PLEX branded NAS would certainly shake up the NAS market and give something for the NAS brands to consider – as only Synology and QNAP have their own competitive video streaming applications, which are good but still not in the same league as plex.
It is also worth highlighting that there is also a good chance (as an alternative) that we are more likely to see an HDMI enabled plug-in Plex device, rather than a full NAS (like Chromecast, etc). In that scenario, you would still need a NAS for your library much as you do with Kodi, Twonky and Emby.
USB enabled PCIe Expansion Box

IN the last year or so we have seen a huge jump in both the popularity of external PCIe cases (ePCIe) but also their portability. Lesser known brands like Akitio and Netstor have lept back into peoples baskets with Thunderbolt-enabled external GPU cases. These are primarily designed to give a portable (and often lighter spec) laptop/Macbook the ability to access and utilize a PCIe card (rendering, graphic, sound, capture card and more) and take any work off the CPU. However more and more we are seeing desktop systems use these because even though they feature PCIe slots, they are often occupied or at a lower speed. With USB 3.1 Gen 2 (10Gb/s) and the technical details that are available of USB 3.2 (20Gb/s) I think it is already long overdue for us to see a USB enabled external PCIe enclosure. I do not expect thunderbolt-heavy brands like Sonnet to take this task on – they have a market and do very well in it. However, Akitio and Netstor will certainly be among the first to release a USB connected eGPU. Another clue would be that Nestor re-released it's TurboBox series, featuring a PCIe card for your host system and SAconnectionon.
📧 LET ME KNOW ABOUT NEW POSTS 🔔
Get an alert every time something gets added to this specific article!
Want to follow specific category?

This description contains links to Amazon. These links will take you to some of the products mentioned in today's content. As an Amazon Associate, I earn from qualifying purchases. Visit the NASCompares Deal Finder to find the best place to buy this device in your region, based on Service, Support and Reputation - Just Search for your NAS Drive in the Box Below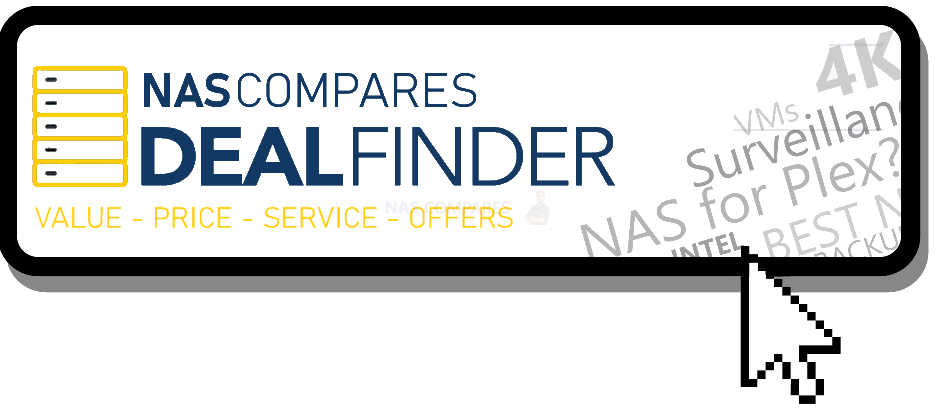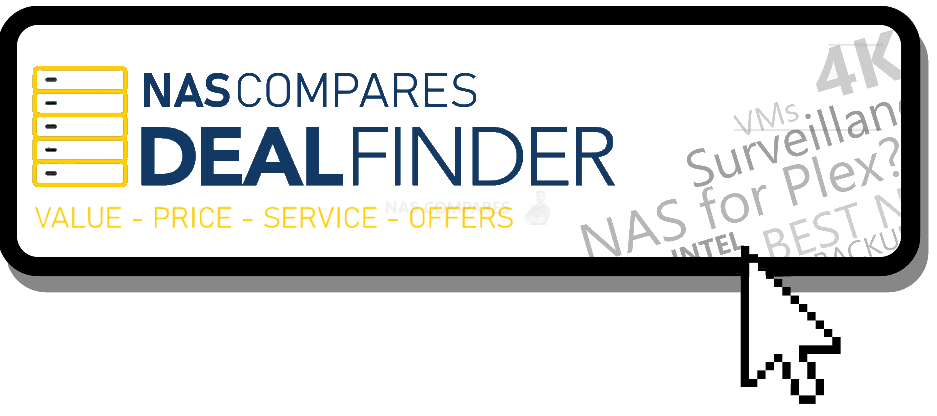 Other products mentioned on this article:
SEARCH IN THE BOX BELOW FOR ANY OTHER NAS
Need Advice on Data Storage from an Expert?
We want to keep the free advice on NASCompares FREE for as long as we can. Since this service started back in Jan '18, We have helped hundreds of users every month solve their storage woes, but we can only continue to do this with your support. So please do choose to buy at Amazon US and Amazon UK on the articles when buying to provide advert revenue support or to donate/support the site below.


Finally, for free advice about your setup, j
ust leave a message in the comments below here at NASCompares.com and we will get back to you.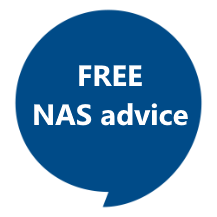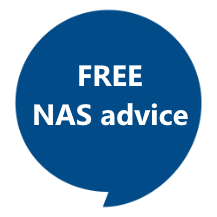 Need Help?
Where possible (and where appropriate) please provide as much information about your requirements, as then I can arrange the best answer and solution to your needs. Do not worry about your e-mail address being required, it will NOT be used in a mailing list and will NOT be used in any way other than to respond to your enquiry.
Terms and Conditions
Alternatively, why not ask me on the
ASK NASCompares forum
, by clicking the button below. This is a community hub that serves as a place that I can answer your question, chew the fat, share new release information and even get corrections posted. I will always get around to answering ALL queries, but as a one-man operation, I cannot promise speed! So by sharing your query in the
ASK NASCompares
section below, you can get a better range of solutions and suggestions, alongside my own.