Should you buy the 4-Bay Synology DS918+ or the 5-Bay Drobo 5N2?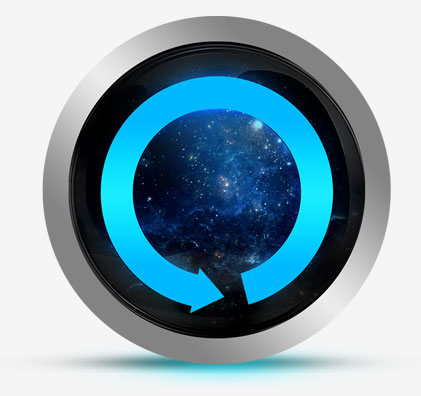 Buying your first NAS for home or business can be a little bit intimidating. You know you need a reliable backup solution for all your photos, movies and music (the stuff you bought and the memories you have created that are priceless) but unlike the older drives you used via USB, Network Attached Storage (NAS) can seem awfully complex, or technically daunting. Luckily many NAS server providers know this and two brands have made huge strides to keep using and integrating NAS Into your everyday personal and professional life as user-friendly as possible. Drobo and Synology NAS have been around for a few years now and both have an incredible reputation for being user-friendly, for being incredibly intuitive to Mac users and making every effort to keep their NAS product's footprint in your life as small as possible. Today I want to compare the DS918+ 4-Bay NAS from Synology with the Drobo 5N2 and help you figure out which device best suits your NAS server needs.
What can I expect from a Synology DS918+ or Drobo 5N2 NAS?
Before we get onto what makes these two devices different, let's look at what they have in common. There is no denying that whichever device you choose, you are getting a fantastic and fully-featuring NAS server. both devices support a multitude of 1st party and 3rd party, home and business applications. So, regardless of whether you buy the Synology DS918+ or the Drobo 5N2 NAS: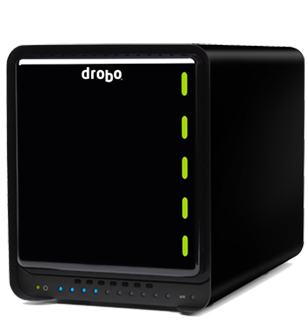 Both units feature the Quad Core CPU and DDR3 memory – so most NAS tasks can be performed with ease. aS well as multiple users access (with each user having their own login and access levels)

BTRFS and EXT 4 Filesystems so you can send and receive files from any Mac, Windows, Linux or Android system

Support for RAID 0, RAID 1, RAID 5, RAID 6, RAID 10 and the always popular and adaptable SHR (Synology Hybrid RAID) on the DS918+ and BeyondRAID on the Drobo.

Both can be accessed via the web browser, desktop application or as a network drive that is visible on your local PC

both units can be used to host a PLEX media server, but the Synology is the only one that can transcode video

Both units can be used as a 1080p Media Server
Serve as a cross-platform service – bridging connections and transfers of files between Mac and Windows systems over the network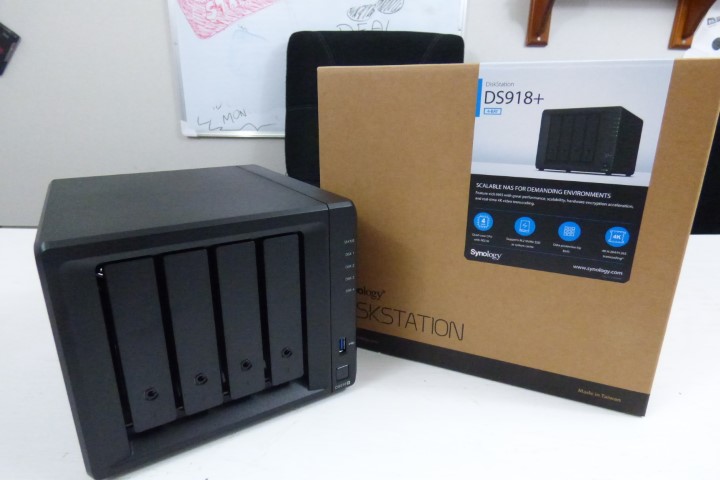 Both units feature 2x LAN ports so you can double up your upload and download speeds in the device if you have a LAG (Link Aggregation) or Port Trunking supported Switch or Router. Though the Drobo can provide this twin LAN connection even on non-LAG enabled switches
Both feature SSD Caching with the installing of an SSD Drive, though only the DS918+ will let you use an NVMe superfast m.2 SSD, which is much faster
With a price difference of only around £50, they are very similar in price and the least expensive (Drobo) even arrives with an extra HDD bay

Both units arrive with several Years manufacturers warranty

Both units are compatible with the very latest 12TB NAS Ironwolf Hard Drives and those of the WD Red NAS Drive range
As you can see, whether you buy the Synology DS918+ or Drobo 5N2, you are still going to have a high spec and powerful NAS server. So now let us focus on each unit separately.
What is the Synology DS918+ Diskstation NAS and Why should you buy it?
Released in mid-September 2017, the Synology DS918+ NAS is widely regarded as one of the most game-changing devices Synology has released yet. Featuring pretty impressive hardware specs inside: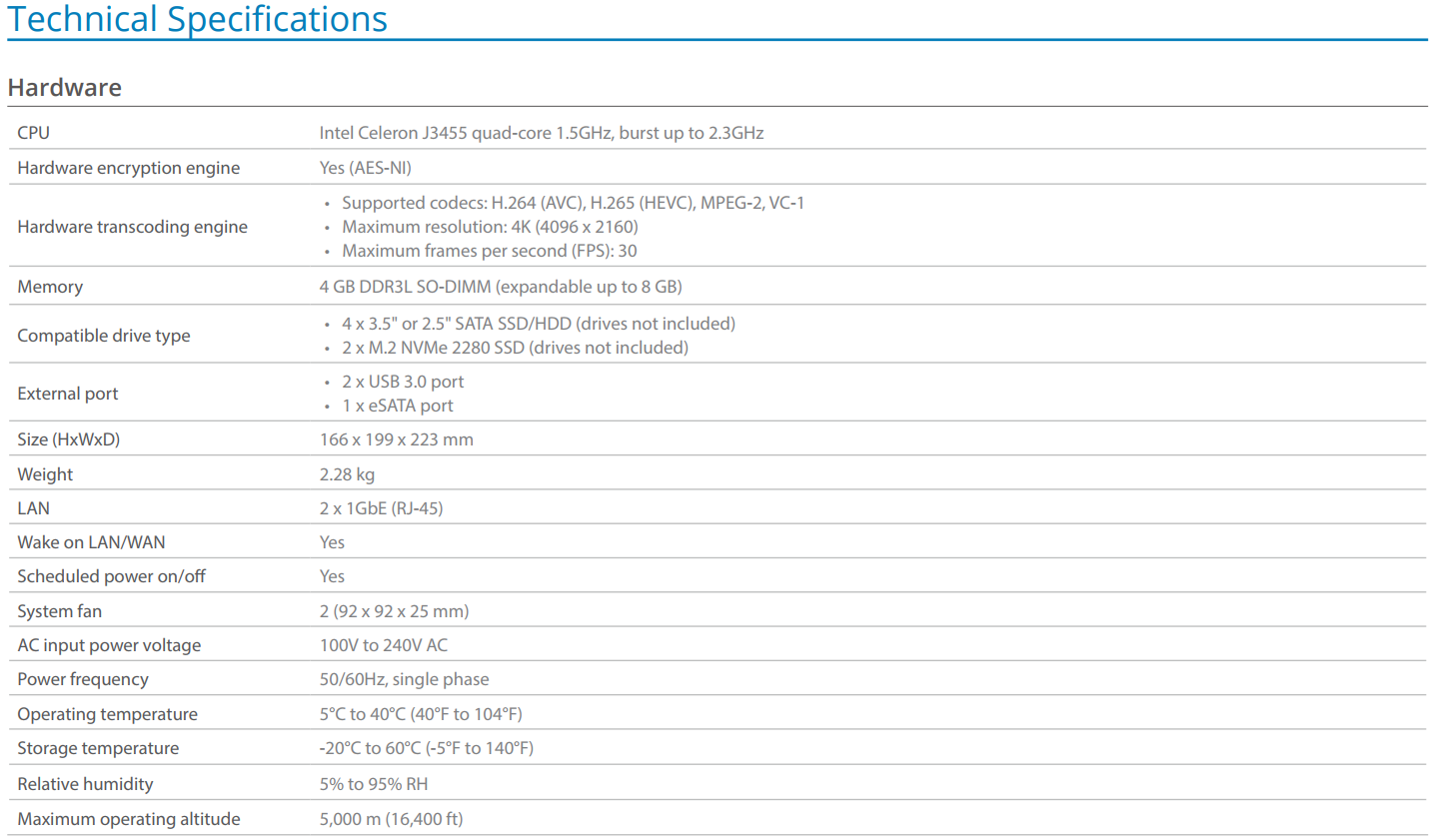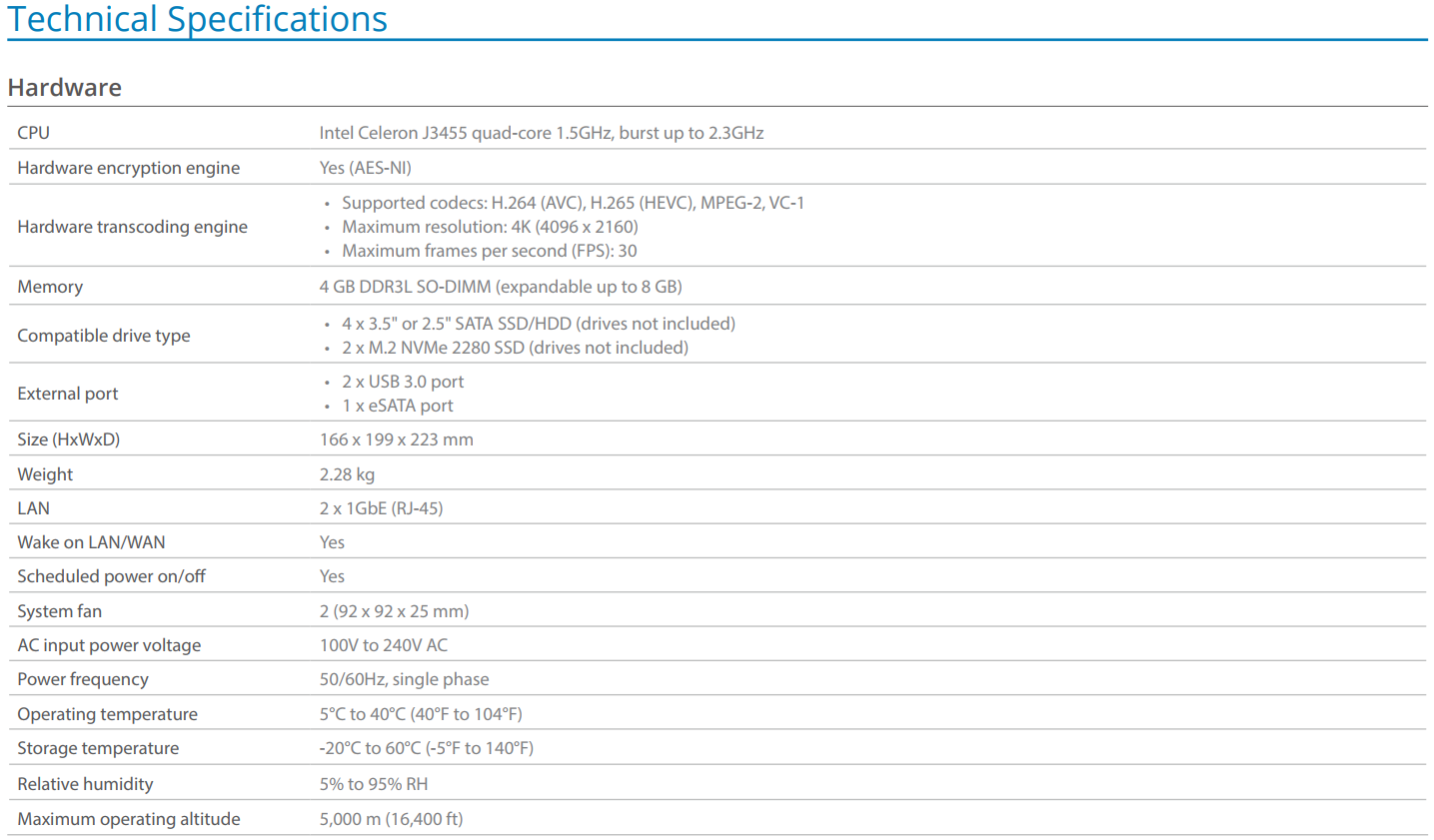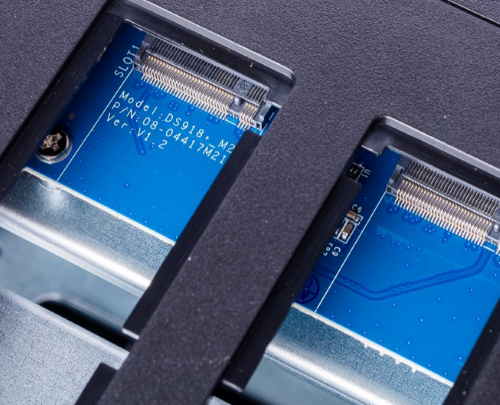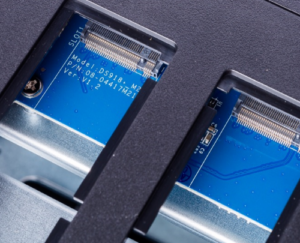 However, the real game-changing part of the DS918+ is that newly included NVMe SSD Cache port. This is a completely new idea in desktop NAS and although it has been included as an optional PCIe card by other vendors, Synology is the first to include it as a default part of the hardware. By installing 1 or 2 M2 SSDs in the blots at the base of the unit, you can VASTLY improve your read-write speeds and internal operations that are resource hungry or require much higher iOPs. Things like mass thumbnail generation, Virtual machines, mass backups and pretty much anything that taxes the CPU on a given day.
This feature alone almost completely justifies the extra £100 spend. However given the 4GB of DDR3L over the 2GB that the DS718+ arrives with, as well as the 2 extra Hard Drive bays (which you do not need to fully populate from day one – either of these devices can run on a single HDD if needed), for me going for the DS918+ is a no-brainer and wins.
What are the PROs and CONs of the DS918+?
So, what are the advantages and disadvantages of the DS918+: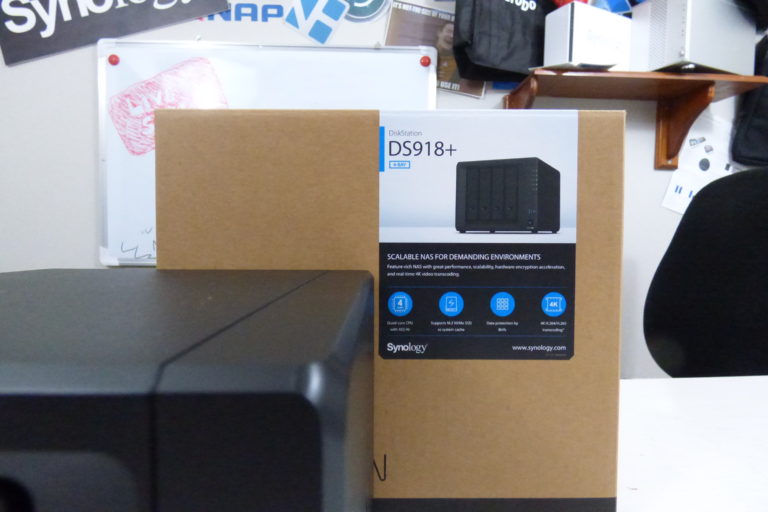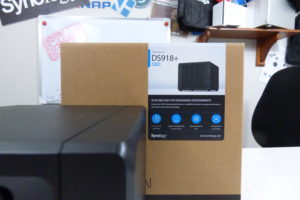 DESIGN – With a newly created chassis released with improved ventilation, but still managing to keep compact (even introducing new hardware inside) this is by FAR the best Synology design yet. A welcome improvement to the old DS916+ chassis. 
FEATURES – The Synology DS918+ NAS will do it all. If you need a NAS to watch and transcode 4K, Run several VMs, Apple time machine backups, host a plex media server, run an iTunes server, run a business from, run surveillance cameras over the network, provide a CRM and CMS system, as well as host several websites – The DS918+ is the NAS server for you 
PERFORMANCE – Easily one of the best performing Synology NAS devices available for home and small business users. Also if the default hardware isn't enough, this is the easiest to upgrade, featuring RAM upgrades and NVMe slots 
VALUE – This could possibly be the best NAS of the year. We still have a couple of months before we can truly decide, but for this price and the HUGE amount of software and hardware option in the price, threshold makes it irresistible.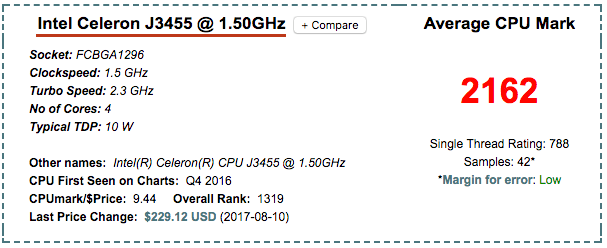 DESIGN – The two rear fans, though fully controllable, cannot be completely switched off and this may annoy some people. However, any noise they make on their lowest setting is still lower than the HDD you have installed. 
FEATURES – Although it can do many of these tasks at once, if you need to do ALL of them at once, you will need a solid Intel Xeon at the least. 
PERFORMANCE – The Only fault I can find is that there is no 8GB Default version available to buy, as you found with the DS918+ (8GB). 
VALUE – It is a shame that there is no 8-Bay option with this hardware – as the DS1817 is rather disappointing by Comparison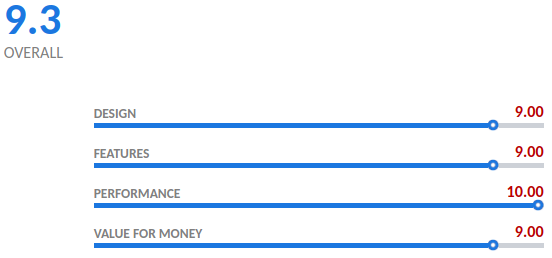 This slideshow requires JavaScript.
Drobo 5N2 NAS for Photo and Video Editors, Why should you buy it?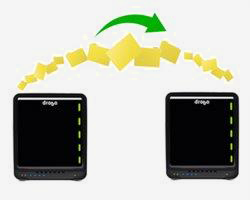 If you thought the Synology was user-friendly and featured an ease UI user interface), the Drobo makes it look complex! Everything about the Drobo 5N2 is designed with user-friendliness, ease and hassle-free use in mind. The Drobo Dashboard System software is designed with actual non-technical speak and not IT language. The front of the chassis uses a unique system of LED lights so you can work out the precise nature of the device and the drives at any given time in a glance. The RAID setup in BeyondRAID is largely automated and fast. In the event of a power failure, there is an internal battery to keep the unit running long enough to cleanly stop any data transmissions and shut the unit down without risk to your data. The LAN ports on the rear can be pooled together with a single box click in the software – no fiddling with your switch settings. If a drive fails, then the software will automatically protect the data in the RAID and give you significantly faster access to the data across the drives before and during any rebuilds that are higher than that of the Synology. However, the important thing is that it does all of this without the intervention or input from the user. Sure, it will send email and SMS alerts if setup to do so, but the self-reliant nature of the Drobo 5N2 is one of the reasons it is so popular to those of a less technical frame of mind.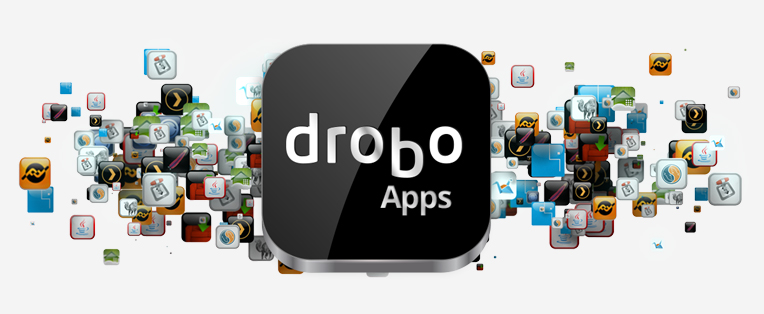 Drobo 5N2 is designed to optimize and simplify workflow in connected homes and small office environments using Drobo's simple, safe and smart BeyondRAID technology. Using the solution as a central backup in a connected home, multiple computers can speedily access the rich media files. Small office environments can utilize secure file sharing and Drobo's Disaster Recovery (DR) feature to automatically backup the data to an offsite 5N2. To extend the functionality of the Drobo, 5N2 is compatible with the myDrobo App Platform, allowing for remote access to data, media streaming and cloud backup.
Lastly, the device arrives with support for a number of first-party apps from Drobo on desktop and mobile platforms but also supports popular 3rd part applications, such as Plex Media Server (PMS) and Apple Time Machine. You cannot help but marvel at how easy the whole thing is to run compared with any other NAS, even a Synology.
What are the Pros and Cons of the Drobo 5N2?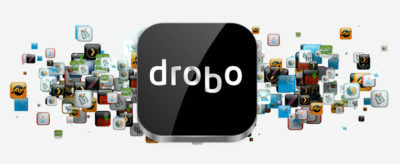 DESIGN – If it ain't broke, don't fix it. This must be the motto of the designers at Drobo. Because the chassis design on the Drobo 5N2 has not changed for almost 10 years across the entire Drobo Range. Not that it is a bad thing, it is a sleek and modern chassis. Compact, but not to the point where heat is an issue, thanks to the large fully controlled fan on the rear and ventilation throughout. Additionally, the lack of trays in favour of a removable front plate (no screwdriver required) and slot loaded HDD Bays, makes this a very self-contained and hassle-free device Only available in one colour, it may stick out like a sore thumb in a white and silver mac environment. Additionally, although you can dim the LED lights, you cannot fully disable them and given the device is designed to be very discreet, this is an odd facility not to have. Though I imagine it will be introduced in a further firmware updated, so check first!
FEATURES – Like the previous unit, the Drobo 5N, this new unit supports a number of popular Mac and Windows-based applications. In some cases providing a valuable network element to locally based software. Likewise for those looking for a sold background device to perform all your network and internet sharing based tasks in a way that requires the least amount of live input from yourself, will find the Drobo 5N2 a very competent device.
PERFORMANCE – With an improved CPU over the previous Drobo NAS, as well as twice the memory at 2GB of DDR3 RAM, the Drobo performs itS tasks well. Likewise, the Drobo Dashboard software has seen a number of improvements since I last played with it on the Drobo 5N and has a number of new apps including surveillance applications and plex. Definitely, an improvement over it's older brother and worthy of a look. Lastly, this unit alongside the mSATA SSD bay in the base (where other NAS devices force you to lose an HDD bay for SSD Cache upgrades), the unit also arrives with dual LAN ports on the rear. This opens up the possibility of using Link Aggregation (port trunking) and offers up to double the previous read/write, upload/download speeds of the older Drobo 5N.
VALUE – Definitely a step up from the old Drobo NAS. The unit has a bigger spec across CPU and memory, as well as improved network access speeds. These investments in innovation alongside big jumps in application support and the Drobo 5N2 operating system itself means that if you are in a head to head choice between this device and it's predecessor – You should buy the Drobo 5N2.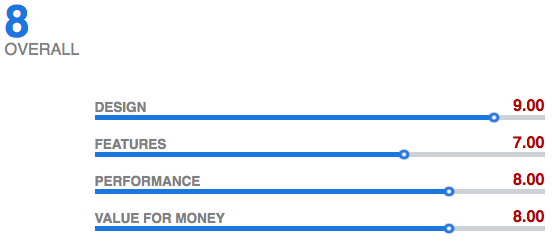 DESIGN – Only available in one colour, it may stick out like a sore thumb in a white and silver mac environment. Additionally, although you can dim the LED lights, you cannot fully disable them and given the device is designed to be very discreet, this is an odd facility not to have. Though I imagine it will be introduced in a further firmware updated, so check first!
FEATURES – Sadly the ARM-Based quad-core CPU, though of a relatively good frequency/power, is still not ideal for a large number of graphically led applications. Additionally, those who are used to the premium and prosumer features of the likes of QNAP and Synology will find the Drobo 5N2 a little sparse in its applications and abilities.
PERFORMANCE – Once again, the CPU is a sore point. Lacking the ability to transcode is a killer for applications like Plex and the lack of NAS-Basic connections (yes there is dual LAN ports, but this is something the rest of the NAS industry has supported for almost 5 years) is a little disappointing. Ports like USB 3.0, HDMI and even simple Audio in/out are not available and in the age of network media being so popular, a NAS that lacks this connectivity and even 4K will bother some. Once again though, remember, this is a NAS to live in the background of your life, not the foreground!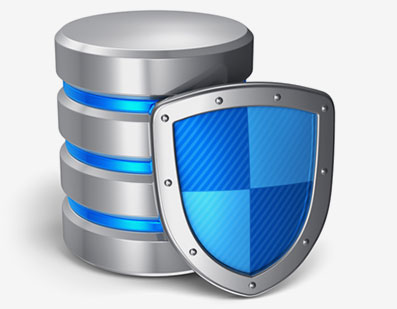 VALUE – Those familiar with the late 2016 release of the Drobo 5Dt , or Drobo 5C will see an unfortunate pattern from Drobo. Whether it is coordinated or not, Drobo is in danger of getting a reputation of turning up to the party late! Releasing a TB2 device just as TB3 was available for Mac. Releasing a USB-C device, but in the old USB 3.0, not 3.1 Gen 2. and now releasing a NAS that features 2 LAN ports, singing it's praises, but on something that is old tech. For those that need a device that can do its job, unseen, unheard and most importantly uninterrupted – Buy the Drobo 5N2 NAS! For those that want to build, to change, to upgrade and to expand their Network Attached storage experience – Perhaps for the Synology DS216+II or the QNAP TS-253B NAS
Should you buy the Synology DS918+ or the Drobo 5N2 NAS?
Given that the DS918+ and Drobo 5N2 advertise themselves on a platform of easy use and reliable access, it is understandable that many would have difficulty choosing between them both. However, I think you can largely decide on which best suits your needs based on the parameters below. Remember, if more than one of the factors below applies to you, chances are that the one that has the majority of them will be the best choice.
Reasons to Buy the Synology DS918+ NAS and not the Drobo 5N2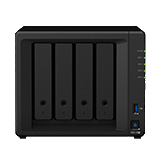 You want to use as a Plex Media Server WITH transcoding

You use more mobile devices such as phones and

iPads

than desktop units

You want to watch 4K Media

You want to use Virtual Machines now or in the future

You want to set up multiple IP Cameras in your home, office or place of business

You want to use collaborative tools like LiveChat, live document editors, calendars, CRM and CMS systems

You want to use external USB devices for backups and making network accessible

You already own a Synology NAS and want to create a network backup
Reasons to Buy the Drobo 5N2 NAS and not the Synology DS918+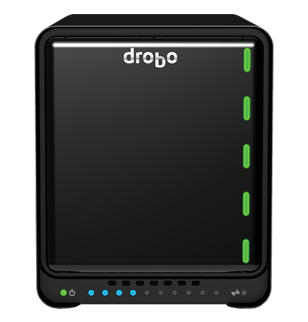 You want peace of mind with the internal Battery protects your hard drives from Power Failure

You want a solution that can be deployed in less than 15 minutes

You do not have any technical knowledge and want a solution in plain English

Your data is mission-critical

You want the NAS for documents (PDF,

docx

,

csv

,

xls

, etc) and not multimedia

You cannot afford to lose access to your data, even if a drive fails

You do not wish to access the device's user interface regularly and would prefer a solution that does its job silently in your life
Earlier in the year, we compared the Drobo 5N2 NAS with the older Synology DS916+ NAS. The results were as follows:
Finally, here is a roundup of the technical highlights of both units. Ultimately they are more for the techno-junkies out there but in case you are still on the fence about whether to buy the Drobo 5N2 or Synology DS918+ NAS, take a look:
NAS Device

 Drobo 5N2 – DRDS5A31

 Synology DS918+

Price

£390+ ex.VAT

£450+ ex.VAT

Number of Bays

5x HDD or SSD

4x HDD or SSD

Release Date

March '17

September '17

Size

150 x 185 x 262 mm

166x199x223 mm

CPU

Marvell Armada XP

Quad Core 1.6 GHz

ARM 64bit

Intel Celeron J3455

Quad Core 1.5 GHz

(up to 2.3 GHz)

Memory

2GB DDR3

4GB DDR3L

RAID

Levels

BeyondRAID

JBOD, RAID 0, RAID 1,

RAID 5, RAID 6, RAID 10,

SHR

Rear of NAS

Ports

2x RJ45 LAN

2x RJ45 LAN

1x eSATA

2x USB 3.0 

Warranty

2 Years

3 Years

Extras

mSATA SSD Cache Upgrade

Internal Backup Battery

Smart LEDs

Fast Build

NVMe SSD Cache Upgrade

BTRFS

Many More Apps

More Mobile Apps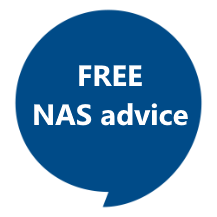 Need Help?
Where possible (and where appropriate) please provide as much information about your requirements, as then I can arrange the best answer and solution to your needs. Do not worry about your e-mail address being required, it will NOT be used in a mailing list and will NOT be used in any way other than to respond to your enquiry.
📧 LET ME KNOW ABOUT NEW POSTS 🔔
Join 1,410 other subscribers
Get an alert every time something gets added to this specific article!
This description contains links to Amazon. These links will take you to some of the products mentioned in today's content. As an Amazon Associate, I earn from qualifying purchases. Visit the NASCompares Deal Finder to find the best place to buy this device in your region, based on Service, Support and Reputation - Just Search for your NAS Drive in the Box Below
Need Advice on Data Storage from an Expert?
We want to keep the free advice on NASCompares FREE for as long as we can. Since this service started back in Jan '18, We have helped hundreds of users every month solve their storage woes, but we can only continue to do this with your support. So please do choose to buy at Amazon US and Amazon UK on the articles when buying to provide advert revenue support or to donate/support the site below.

Finally, for free advice about your setup, j
ust leave a message in the comments below here at NASCompares.com and we will get back to you.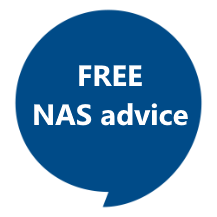 Need Help?
Where possible (and where appropriate) please provide as much information about your requirements, as then I can arrange the best answer and solution to your needs. Do not worry about your e-mail address being required, it will NOT be used in a mailing list and will NOT be used in any way other than to respond to your enquiry.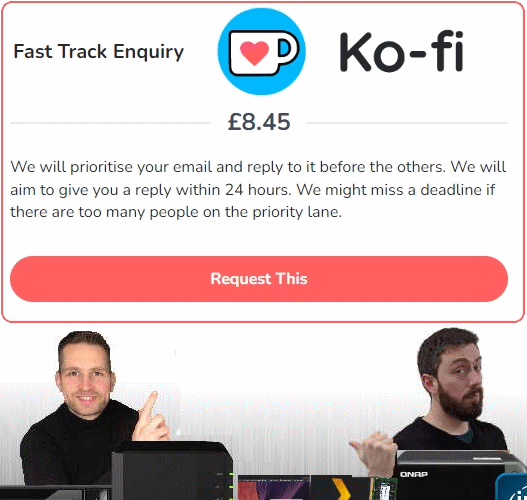 Terms and Conditions
Alternatively, why not ask me on the
ASK NASCompares forum
, by clicking the button below. This is a community hub that serves as a place that I can answer your question, chew the fat, share new release information and even get corrections posted. I will always get around to answering ALL queries, but as a one-man operation, I cannot promise speed! So by sharing your query in the
ASK NASCompares
section below, you can get a better range of solutions and suggestions, alongside my own.