Choosing the Right NAS for Home and Family
We are a home with all Apple devices and need a backup solution. There is an iMac, 4 MacBooks, and 4 iPhones. There are also 4 iPads, but those have never been backed-up on the past. We have been using a Time Capsule but it is maxed out and they are no longer selling larger version. We would love to be able to file share, as accessing old photos and videos then send to my kids at school is a massive pain. Sharing of our iTunes library would also be great. We don't necessarily need a dual drive unit if we can copy to an external device once a month or so via USB. I was looking at the WD My Cloud, but they apparently don't offer that anymore and the My Cloud Home is getting horrible reviews. Now I'm looking at the Synology DS218, but I am no IT person so I'm concerned about set-up. Any thoughts?
The Best NAS for Home Use
While looking for the best NAS drive for you and your family may seem like a confusing process, it doesn't have to be. These devices are in essence an external hard drive that, instead of plugging into your PC, connects to your network. Because of that, you can access the files stored on the NAS from just about any device. And the best NAS drives can even allow for you to access them remotely via their own operating system and graphical user interface, so you don't need to be in the home to get that one essential file. In addition, it doesn't matter what OS you're running as the best NAS devices are platform-agnostic. You'll be able to gain access with whatever device you have available.
You'll want to keep a few things in mind when figuring out which are the best NAS drives for you. Do you need a ton of storage space? Many of the devices listed here are already packed with hard drives, making it very easy to install and use. However, you'll want to plan for how much space you'll want. The best NAS drive will need to be able to not only hold all your most essential files but also possibly your backups. Also, what do you need in terms of backup and redundancy from your device? Some of the best NAS drives are capable of holding more than one hard drive and can mirror the data held on each drive. If one drive fails, that's ok. You have a backup. Additionally, the best NAS drives make it so you can back up the data to an external drive, whether as an additional measure or because you need to take the data on the road. Ultimately the DS218 from Synology that you suggested WILL do the things you need it to do, however, it will almost certainly hit a glass ceiling early on, because of the memory limitations and ARM-based CPU. If you have a moment and a coffee to get through, watch this video to understand the different CPU.
Ultimately, if your budget is a little tight, then the DS218 is a good choice, as it will still support the widespread device backups you have in mind. It supports an iTunes library, gives every user their own login, as well as provide you admin control over all accounts and control access to files and folders when needed. It is going to be in those 'pinch points' when multiple users are accessing at ones, or especially large/complex files are in a transit that the system will suddenly be working ALOT harder than it should be. This is because that CPU is one that is typically found in mobile devices and tablets – effectively one designed for low power use and efficiency. If you are able to stretch your budget a little further I would STRONGLY recommend the Synology DS218, as it costs only a fraction more, but is 3-4x more powered and efficient. With the added bonus that they are easier to scale later on years down the line (Memory, Storage, network connections).
Why Should You Buy the Synology DS218 NAS?
If you have little or no experience of IT, networking or data storage, you are going to find the Synology DS218 a much, MUCH more user-friendly experience. It is designed to be a much more straight forward and idiot-proof setup – even going as far as to let you set the device up from scratch with a mobile phone. With the DS218, you have a large number of applications in the Synology catalogue with which to take advantage of your data. As you would expect from a brand that investing in software the majority of the time, there is a very diverse bunch of applications included with your purchase that rival many 3rd party applications you might use in conjunction with 3rd party cloud online storage till now. Such as:
Synology Drive – An alternative to DropBox and Google Drive for 1-stop access to all file types
Synology Office – Alternative to Google Docs to open .docx, csv, .xlsx, PDF and more
Synology Chat – An alternative to Skype and Whatsapp for the NAS for communication between users for PC/Mac/iOS and Android
Synology Moments – An alternative to Google Photos and Facebook for photo collections, facial recognition, deep learning for tagging photo subjects and more
Synology Video, Photo and Music station – alternatives to all your media players, allowing DLNA network access and internet access on mobiles, TVs, consoles, Amazon Alexa, Chromecast and more
This slideshow requires JavaScript.
Those are just a few of the home ones and there are more advanced applications available too in the surveillance Station CCTV app, the Active Backup Suite for multi-device backup control, Synology Mail and Calendar (working with the other apps) to allow unparalleled file sharing internally and externally. As well as the support of 3rd party applications such as Plex Media Server, Emby and more. However, it is always worth remembering that you will have to conduct all access to the NAS via network access over 1Gbe and/or your internet connection. Most people wanting a 'smart' home or low wire/wireless sharing will not care. Also, the Synology DS218+ also features a great fluid RAID system in SHR (Synology Hybrid RAID) that allows you to add bigger drives later without breaking your RAID, as well as BTRFS as a file system choice, that features improved data integrity checks, file self-healing and background snapshots.
Though not the flagship 2-Bay, it is as close as you can get and still save a few pounds. Featuring a dual-core Intel J series instead, the device arrives with the almost identical specification, but an improved chassis over its predecessor, it is a very close 2nd place to the best 2-bay Synology NAS. If you want the fluidity and smoothness of the DS718+ NAS, but do not think you will have as many users, push it as hard or that your needs are more home than a business, then chances are you should go for the Synology DS218 NAS. Additionally, it supports both SHR for your hard drive redundancy and BTRFS as the file system of choice!
PROs
Very similar in hardware to the DS718+, But noticeably lower in price
Newly designed chassis
Lower power consumption than the DS718+
Supports SHR and BTRFS
Fantastic Surveillance IP Camera support
CONs
Only 1 LAN port, so no link aggregation or failover support
Not really designed for business but more advanced home users
Though lower in price than the DS718+, price difference isn't huge
Though you can connect the DX517 expansion device, will only be seen as independent storage and not added to any existing RAID.
Why would someone want to buy the Synology DS218 NAS?
Transcode on a Plex Media ServerAs you can see, this is why many buyers find themselves considering the Synology DS218 NAS. Arriving with a price tag that is higher than the Budget models, BUT is still a good chunk cheaper than the Powerful and tasks specific NAS, you end up with NAS server that does most individual tasks that the big NAS devices can do, such as:
Play and Transcode 4K Media
Host a Virtual machine
Support multiple Apple Time Machine Backups
be accessible by many users at once
Host and provide business support via CRM and CMS systems
Act as a surveillance station by connecting several IP Cameras and viewing them on the Surveillance station software included free
But at the same time, it can outperform the Budget NAS devices by miles on more common and day to day NAS tasks, like:
DLNA Media streaming to Smart TVs, PS4, Xbox One, Chromecast, etc
Perform Active Backups and SYncs with your mobile devices
Host a Download server, supporting HTTP, BT and FTP
Act as an iTunes server, accessible over the network on many devices including BOSE and SONOS sound systems
Act as a Web and e-mail server for personal or business use
So, as you can see, the demand for a 'value for money' NAS is always high and Synology maintains that the DS218+ is a great answer to that enquiry.
If you want to support this site and ensure we can continue to support other users buying their first NAS with free advice and guidance, please use the links below to buy through Amazon (if you were going to buy there anyway), as this costs you nothing and a little kickback makes it way to the site to help us keep alive!
The Synology DS218+ NAS Drive


 SATA to Gigabit Ethernet (1,000 Mbit/s




 2GB RAM




 Intel® Celeron J3355 dual-core 2.0 GHz




 2yr Warranty




📧 LET ME KNOW ABOUT NEW POSTS 🔔
Get an alert every time something gets added to this specific article!
Want to follow specific category?

This description contains links to Amazon. These links will take you to some of the products mentioned in today's content. As an Amazon Associate, I earn from qualifying purchases. Visit the NASCompares Deal Finder to find the best place to buy this device in your region, based on Service, Support and Reputation - Just Search for your NAS Drive in the Box Below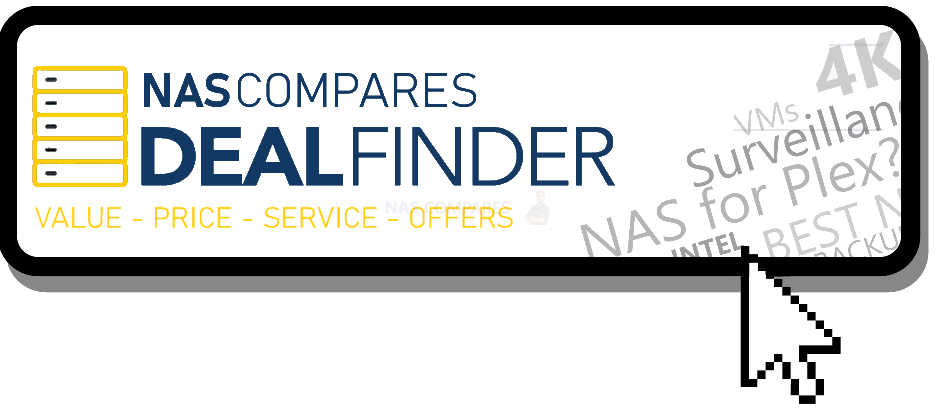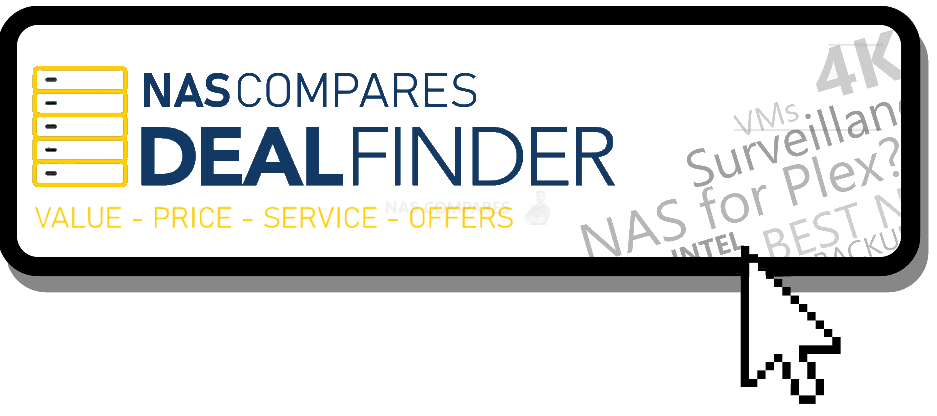 Other products mentioned on this article:
SEARCH IN THE BOX BELOW FOR ANY OTHER NAS
Need Advice on Data Storage from an Expert?
We want to keep the free advice on NASCompares FREE for as long as we can. Since this service started back in Jan '18, We have helped hundreds of users every month solve their storage woes, but we can only continue to do this with your support. So please do choose to buy at Amazon US and Amazon UK on the articles when buying to provide advert revenue support or to donate/support the site below.


Finally, for free advice about your setup, j
ust leave a message in the comments below here at NASCompares.com and we will get back to you.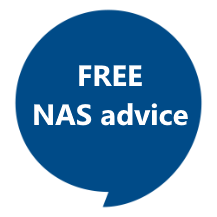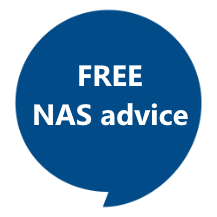 Need Help?
Where possible (and where appropriate) please provide as much information about your requirements, as then I can arrange the best answer and solution to your needs. Do not worry about your e-mail address being required, it will NOT be used in a mailing list and will NOT be used in any way other than to respond to your enquiry.
Terms and Conditions
Alternatively, why not ask me on the
ASK NASCompares forum
, by clicking the button below. This is a community hub that serves as a place that I can answer your question, chew the fat, share new release information and even get corrections posted. I will always get around to answering ALL queries, but as a one-man operation, I cannot promise speed! So by sharing your query in the
ASK NASCompares
section below, you can get a better range of solutions and suggestions, alongside my own.