The Best WiFi 6 Routers to Buy in 2019/2020
WiFi 6 (also known in more technical circles as 802.11ax, or AX WiFi) is the newest Wi-Fi protocol that we are seeing become available in more recent wireless hardware (Such as new iPhones, Galaxy S, Wireless adapters and more). In order for these devices to take advantage of this connectivity, we in 2019 we have seen a wide variety of new routers that have the new WiFi 6 connectivity built in, along with many other improvements in LAN connectivity and MIMO support over previous versions. WiFi 6 has gained enormous popularity thanks to promised Improvements including up-to 4X faster data rates, increased capacity in connections, better performance in dense environments, Improved power efficiency and better latency times. Alongside WiFi 6, we have seem most of these devices also step up their encryption standard from WPA 2 to WPA 3. So, what is WiFi 6 in practical terms and what are the best WiFi 6 Routers (mesh and not) that you should be looking at? Let's go
What is WiFi 6 802.11ax Connectivity?
WiFi 6 is the latest WiFi protocol and the replacement for the older Wireless-AC and Wireless-N. Originally called 802.11ax it has been renamed WiFi 6 to give a simpler name in the hopes of making wireless protocols easier to understand. Older protocols have also been renamed such as WiFi 5 for 802.11AC and WiFi 4 for 802.11N.
WiFi 4, 5 and 6 Standards and Features Compared
WiFi Standard

WiFi 4
(802.11n)

WiFi 5
(802.11ac)

WiFi 6
(802.11ax)

Range

Good

Excellent

Excellent

Speed

Poor

Very Good

Excellent

Capacity

Poor

Good

Excellent

Security

Good

Good

Excellent

Price

Excellent

Good

Poor
| | | | |
| --- | --- | --- | --- |
| MU-MIMO | No | Download Only | Upload & Download |
| OFDMA | No | No | Yes |
| Security | WPA-2 | WPA-2 | WPA-3 |
| QAM | 64 | 256 | 1024 |
| Speed | 600Mbps | 3466Mbps | 10.53Gbps |
| Frequency | 2.4GHz & 5GHz | 5GHz | 2.4GHz & 5GHz |
Whatever it is called, it is the newest generation of the ever-evolving wireless protocols with better speeds and security than previous versions.
Why Should you Buy a WiFi 6 Routers in 2019/2020?
Despite the technology behind super-fast WiFi 6 (aka 802.11ax) only being available on comparatively few client devices at the end of 2019, there are ALOT of routers that support this new standard. Some of these solutions are standalone, but with many antenna (supporting MU-MIMO – Multi-user, multiple-input, multiple-output ) , others with mesh support for creating smarter and larger device area coverage. WiFi 6 promises speeds of upto 9.6Gbps, significantly higher than the 3.5Gbps on Wi-Fi 5. However this is a little misleading, as both of those speeds are theoretical maximums that you're unlikely to ever reach in real-world Wi-Fi use. And even if you could reach those speeds, it's not clear that you'd need them. The typical download speed in the US is just 72 Mbps, or less than 1 per cent of the theoretical maximum speed. But the fact that Wi-Fi 6 has a much higher theoretical speed limit than its predecessor is still important. That 9.6 Gbps doesn't have to go to a single computer. It can be split up across a whole network of devices. That means more potential speed for each device. Instead of boosting the speed for individual devices, Wi-Fi 6 is all about improving the network when a bunch of devices are connected.
What is the Best WiFi 6 Routers to Buy in 2019/2020?
Below are my Top 5 Recommendations for buying a WiFi 6 router. Each has its particular strength (Price, Software, Value, Power and Mesh Support) and regardless of which one you buy, you will have a very powerful and professional tool for your home/business in 2020. Let's take a look.
---
Quick Results
Best Router for MESH – Arris SURFboard mAX – £420+
Best Budget WiFi 6 Router – Juplink VANIN Wifi 6 WiFi 6 Router- AX1500 Dual Band AX WiFi Router – £89+
Best Value Wi-Fi 6 Router – TP-Link AX6000 – £260+
Most Powerful Wi-Fi 6 Router – Netgear Orbi Wi-Fi 6 Mesh Router – £699+
Wi-Fi 6 Router with Best Software Control – ASUS GT-AX11000 ROG Rapture 2.5G, 8 Antenna WiFi 6 Router – £390+
---
Arris SURFboard mAX 2-Pack WiFi 6 802.11ax Router for Mesh –

££

£
4x 1Gbe Ports (RJ45) per Pod, Up to 6,000 square feet Coverage, 12 Stream 802.11ax Wi-Fi 6, Mobile App Setup  £400  
The SURFboard mAX is a tri-band whole-home gigabit Wi-Fi 6 mesh system with Wi-Fi 6 (802.11ax) on all 3 bands! With the SURFboard mAX Plus your home will experience system speeds of up to 7.8 Gbps and provide up to 400% greater range than existing Wi-Fi 5 (802.11ac) mesh systems. The SURFboard mAX Mesh Wi-Fi System future-proofs your home with Wi-Fi 6 technology and is backwards compatible. It uses an 8-stream Wi-Fi 6 design to connect all of your 5 GHz and 2.4.GHz devices to the internet.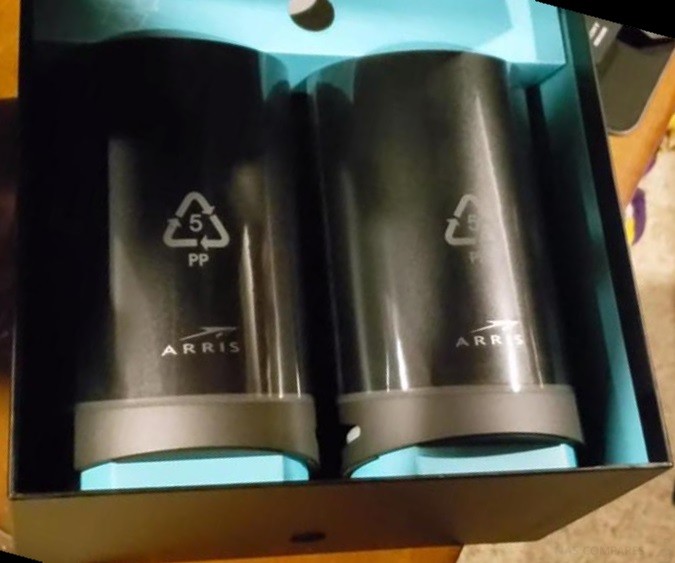 A dedicated Wi-Fi 6 band connects multiple SURFboard mAX routers to deliver TRUE gigabit speeds to your home, providing up to 6,000 square feet of coverage. With 2 units, the SURFboard mAX system can cover the same space that other 3-unit systems can, while delivering faster speeds. The SURFboard mAX Plus upgrades homes for today's gigabit internet plans and tomorrow's multi-gigabit plans.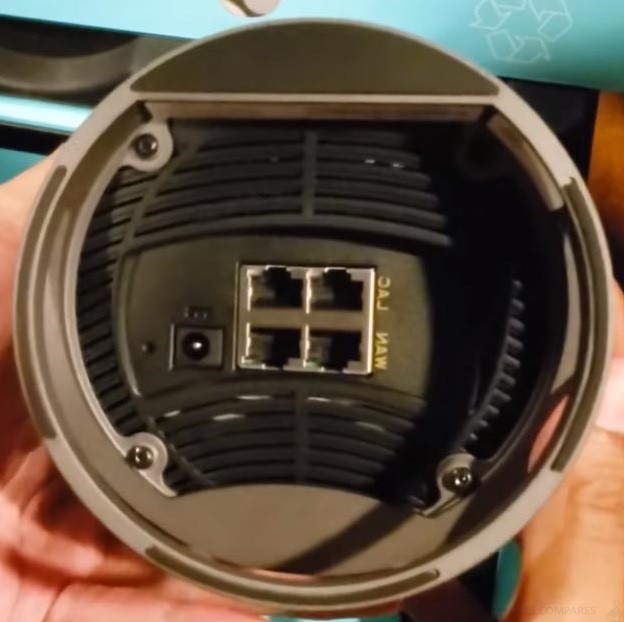 The SURFboard mAX system is designed to be set up and managed securely and easily with the SURFboard mAX Manager app, which makes setting up your home network a snap! The app is a powerful tool to optimize, monitor and manage your home Wi-Fi network. Whether you want to set up Parental Controls, enable Guest Network, or test your system speeds, do it securely and easily from anywhere with the app!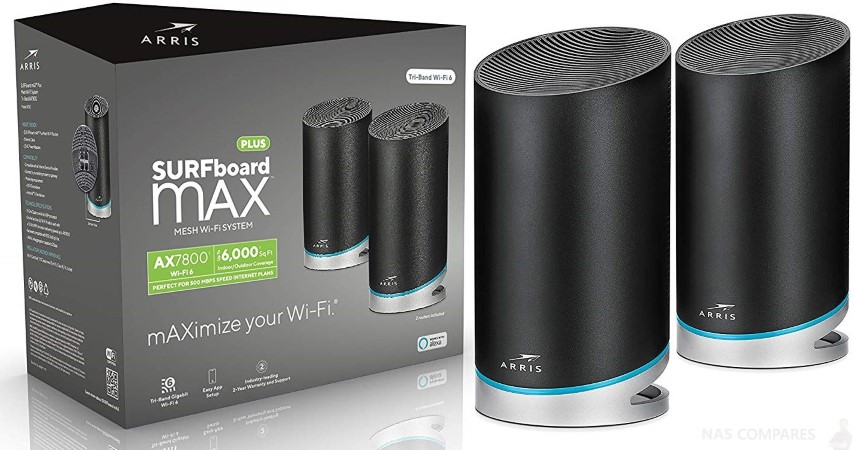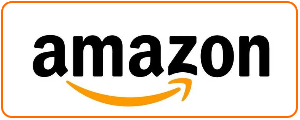 ---
Juplink VANIN

AX1500 WiFi 6 Router

 for Price –

£

££
4x 1Gbe Ports (RJ45), 1x WAN Ports, 1.5 GHz 64-bit Tri-core CPU, 300 Mbps at 2.4 GHz, 1,200 Mbps at 5 GHz, 4x Antenna    £80
The AX1500ax wifi router uses the latest Wi-Fi 6 (802.11ax) standard to provide 4x increased data capacity to get ultra-fast wireless speeds, allowing the router to provide industry-leading speeds of up to 300 Mbps on a 2.4GHz band and 1200 Mbps on a 5GHz band. An extremely powerful 1.5GHz 64-bit tri-core processor powers through multiple complex tasks and demanding applications with ease. Provides greater network capacity and efficiency.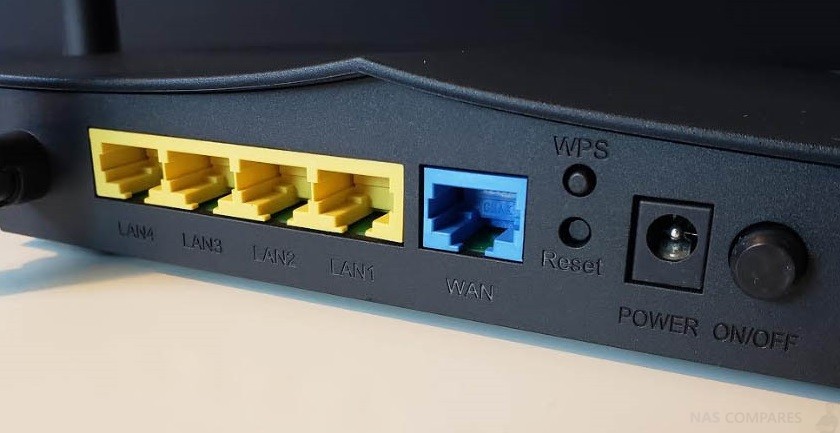 With MU-MIMO, multiple users can access the router simultaneously without any decreases in bandwidth, boosts Wi-Fi data rates by 60%.AX1500 vastly reduces device disconnects in the home to experience smooth VR or enjoy lag-free online gaming, vivid 4K and even 8K streaming. Next-Gen WiFi 6 is compatible with iPhone 11, newer Galaxy S and 2020 series mobile wireless devices in the future, you will enjoy blazing-fast speeds without any lag.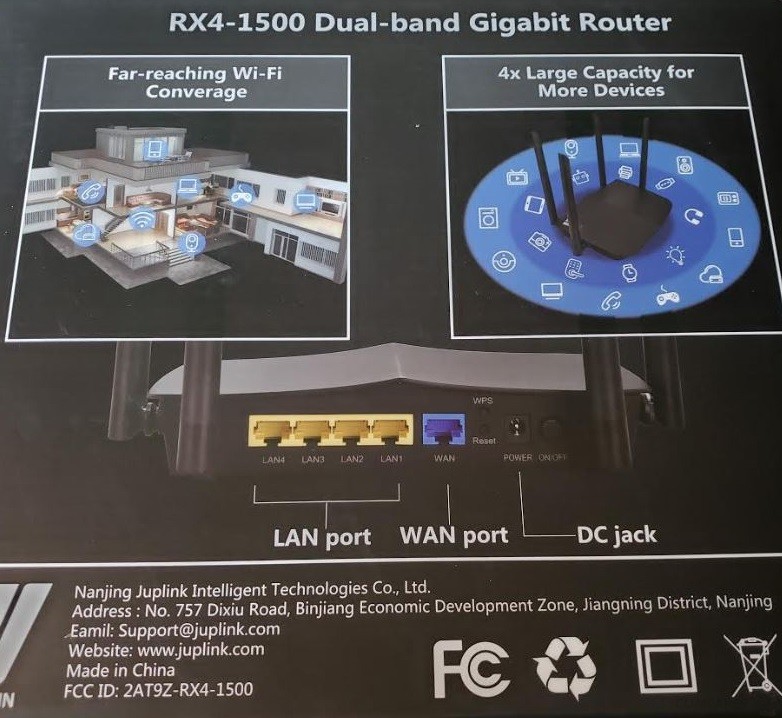 Featuring 4 high-performance antennas, they extend strong and reliable WiFi signals over a larger area. Aggregate 4 Gigabit LAN ports and 1 Gigabit WAN ports concurrently for the Multi-Gig experience.Ideal for stadium venues, enterprises and anyone who needs to connect a lot of devices and needs coverage for an over 3200 square foot multilevel home. Whether your family is gaming in the basement or streaming videos by the pool, everyone enjoys ultra-fast wireless speeds.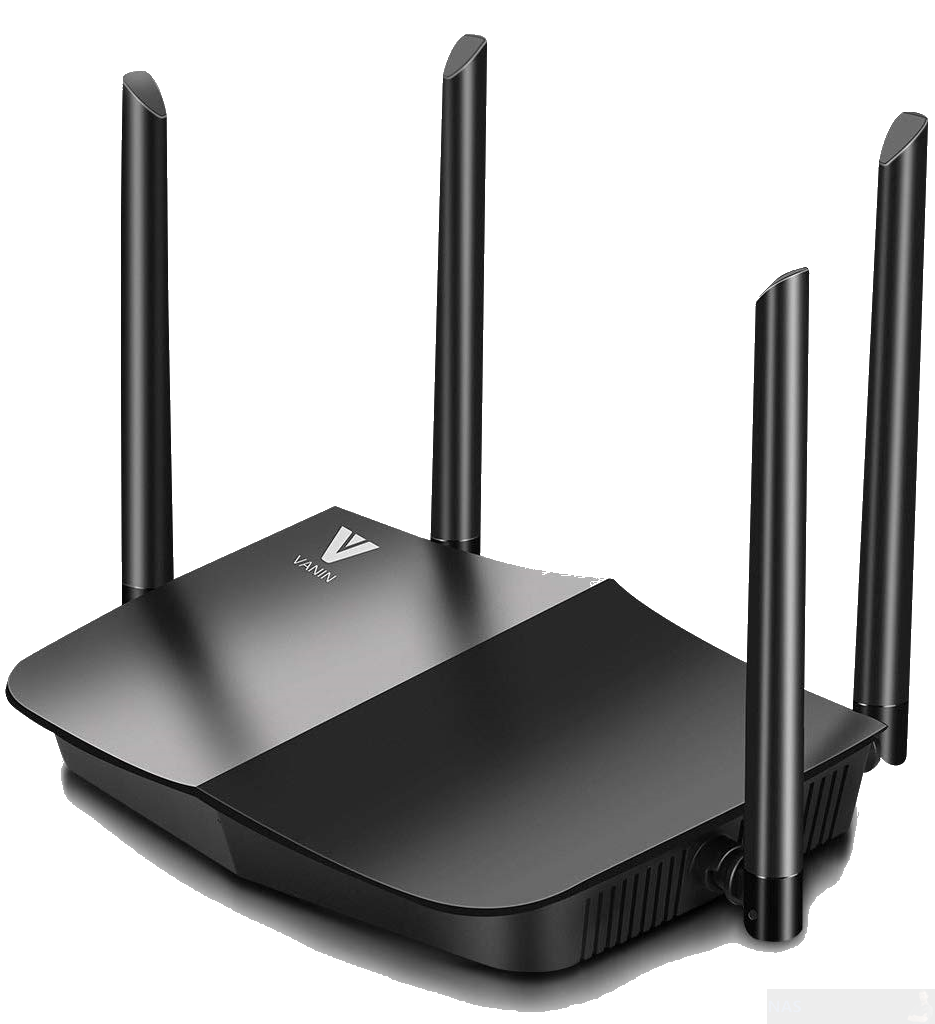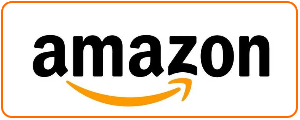 ---
TP-Link Archer AX6000 WiFi 6 802.11ax 8 RJ45, 2.5Gbe, 8 Antenna Router for Value –

££

£
8x 1Gbe Ports (RJ45), 1x 2.5Gbps WAN Port, 8 high-gain antennas, 1.8 GHz 64-bit quad-core CPU, 1GB Memory, USB-C    £260  
With more WiFi devices and higher bandwidth requirements, the need for a high capacity WiFi network is greater than ever. 802.11ax WiFi with OFDMA, 160MHz Channel Support, AX MU-MIMO and 1024 QAM is built for greater capacity, more efficiency and to handle more devices. The Archer AX6000 is TP-Link's first AX WiFi router to support your growing need for WiFi whether you're streaming 4k/8k movies, online gaming, experiencing VR, or engaging with your smart devices.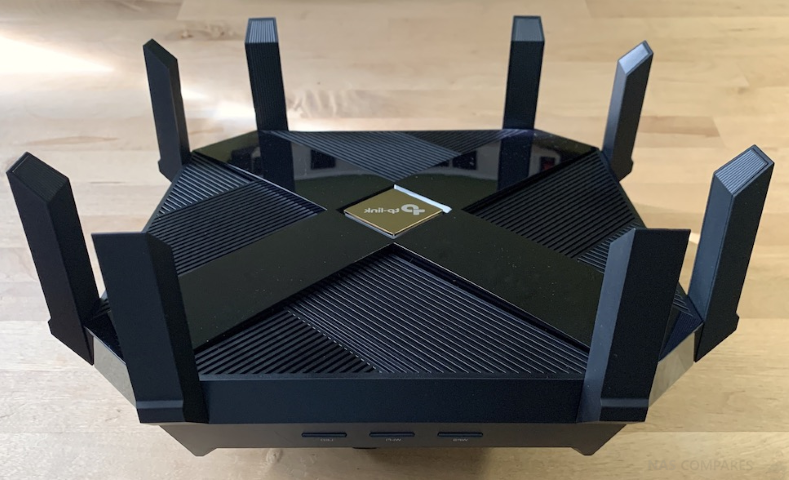 8 high-gain antennas send powerful WiFi throughout your home while Rangeboost and Beamforming technology concentrate signal directly to your devices. The Archer AX6000 uses a powerful 1.8 GHz 64-bit quad-core processor and 1GB of RAM to power through demanding tasks. A 2.5Gbps WAN port compatible with DOCSIS 3.1 ensures high-speed internet access while the AX6000's USB-A, USB C 3.0, and 8 Gigabit Ethernet ports transfer data at blistering speed. With revolutionary OFDMA and AX MU-MIMO technology, the AX6000 provides up to 4x more capacity than AC WiFi to connect more devices at once.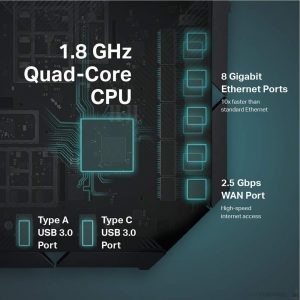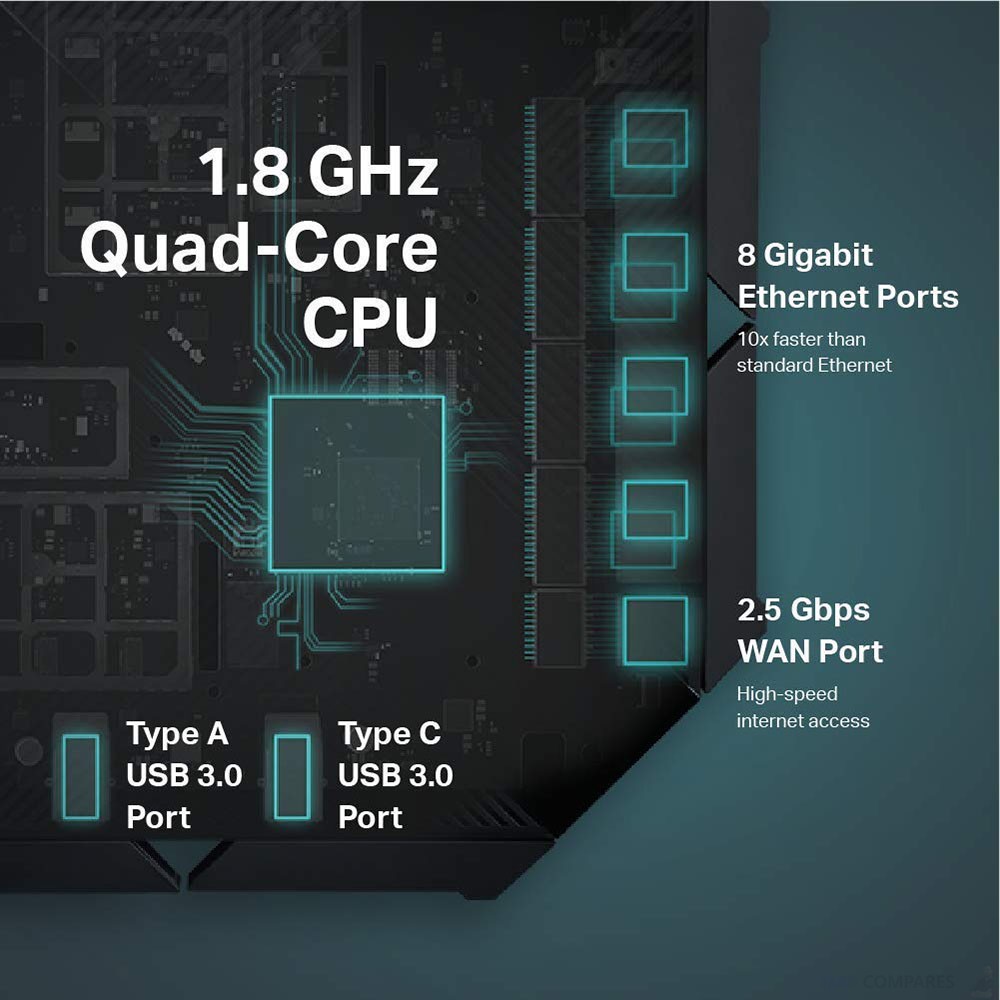 With 1024 QAM, OFDMA and 160 MHz Channel Support, the AX6000 boosts WiFi speeds up to 1148 Mbps on the 2.4 GHz band and 4804MBps on the 5 GHz band. Set up your router through Bluetooth and the Tether app in minutes. Easily manage your WiFi at home or check-in remotely through the cloud. Finally, turn on the guest WiFi with Alexa voice control and use IFTTT to trigger actions when devices connect or disconnect your network.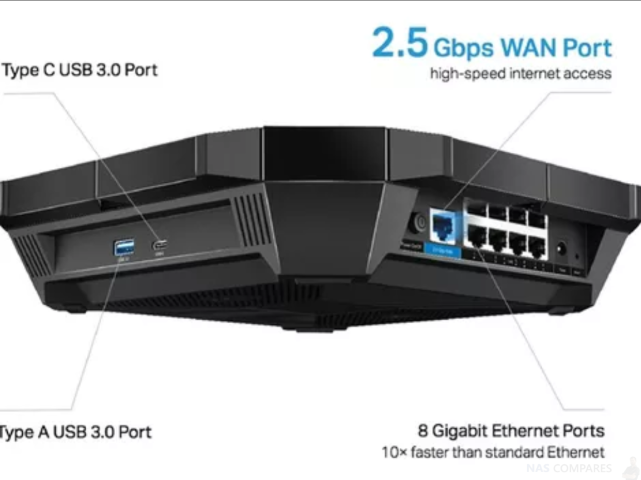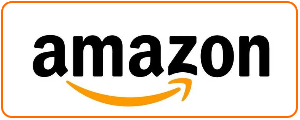 ---
NETGEAR Orbi Whole Home

RBK852

Mesh

 WiFi 6 802.11ax Router for Power –

£££
4x 1Gbe Ports (RJ45), 1x 2.5Gbe WAN Port, Mesh Enabled, Available as 1 or 2 Pack, MU-MIMO, Smart Connect, Home AI Voice Control  £699  
Orbi Wi-Fi 6 is a tri-band Wi-Fi System built with the latest and fastest Wi-Fi 6 technology to provide the ultimate smart home experience with Wi-Fi coverage and connection capacity beyond belief. Keep all Wi-Fi connections strong, in every room, All the time with enough bandwidth for all your devices, Multiple 4K/8K UHD streaming, music for your Wi-Fi connected speakers, Fast online gameplay, Smart lights, Wi-Fi security devices and more.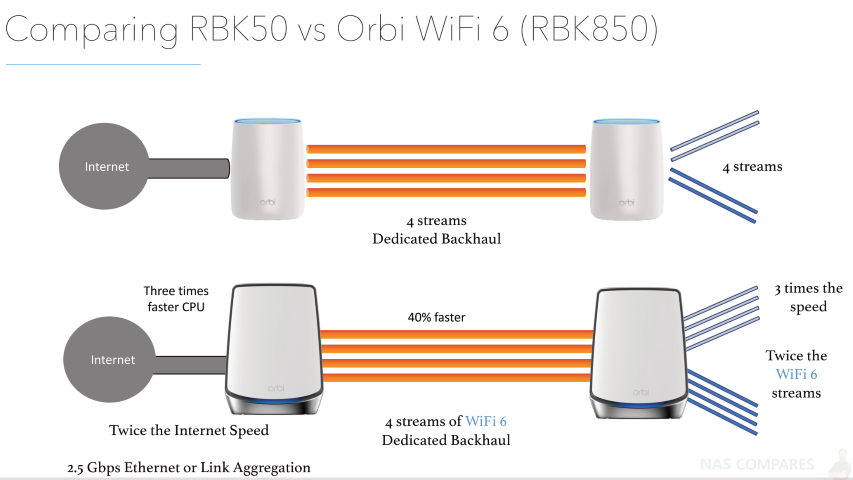 Dedicated quad-stream Wi-Fi 6 backhaul allows for streaming 4K or 8K videos without delay. Ideal for Gigabit and Multi-Gigabit Internet speed service, supporting up to 2.5Gbps download speeds. Place the satellite anywhere in your home to get Gigabit speeds where you want them.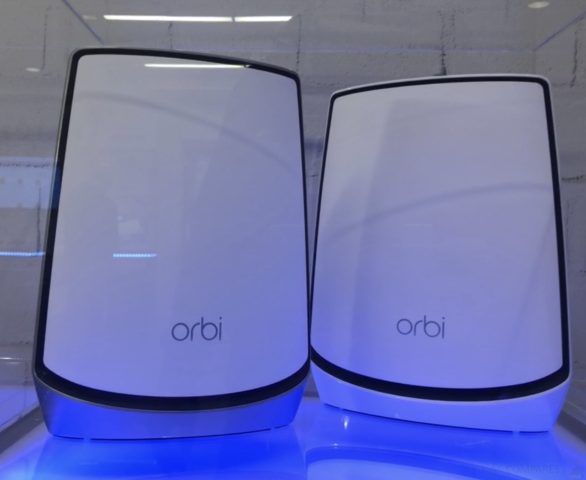 The Latest generation of Netgear Orbi Mesh is the new AX6000 pack. Because WiFi 6 has 4X more capacity than previous WiFi, it delivers faster speeds to your increasing number of devices. Speeds up to 6Gbps and 20 simultaneous WiFi 6 streams let you stream 4K/8K UHD movies to multiple devices and enjoy lag-free online gaming while still using all of your connected devices at the same time. An additional third band dedicated to your Orbi router and satellite frees up the other two bands for maximum speed to your devices.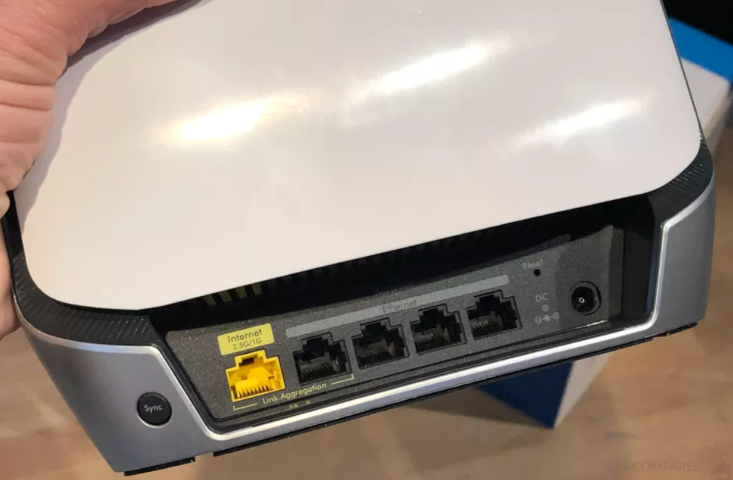 2.5Gbps internet port supports fiber and cable internet plans up to 2.5Gbps (compatible fiber or cable modem supporting Multi-Gig internet speeds sold separately). Orbi's powerful Mesh WiFi 6 system keeps you seamlessly connected as you move inside and outside your home—using one simple network name. With the Orbi app, you can set up your WiFi in minutes, customize your settings, test/monitor your WiFi speed and control your WiFi anytime, anywhere.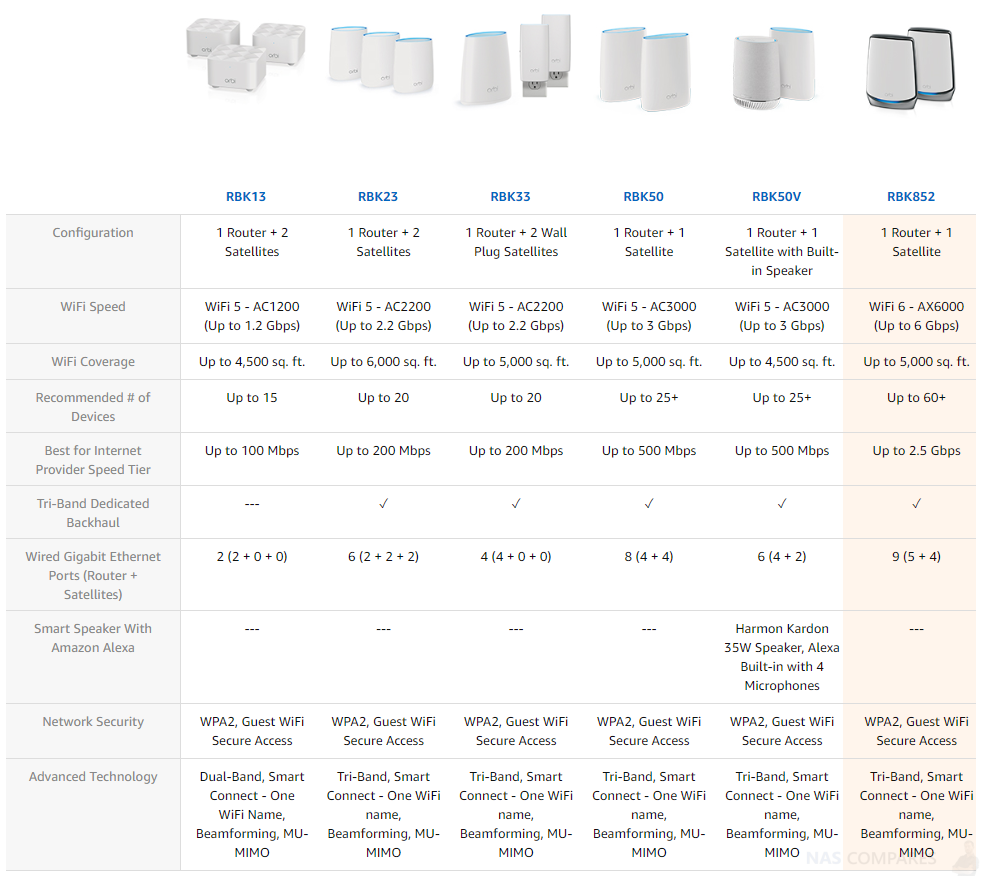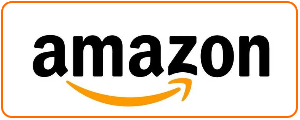 ---
Asus ROG Rapture GT-AX11000 10-Gigabit

 WiFi 6 802.11ax Router for Software –

££

£
4x 1Gbe Ports (RJ45), 1x 2.5GbeGbe Ports, 1x Gigabit LAN, 2x USB 3.0, Theoretical 11Gb Maximum Throughout, 1.8Ghz 4-Core CPU, 1GB Memory, Easy Port Forwarding Setup  £399  
GT-AX11000 provides triple-level game acceleration to boost game traffic every step of the way. This lowers ping rate and reduces game latency for a better gaming experience. It also supports GameFirst V that optimizes ROG devices. Gaming packets on these devices is given top priority, so your gaming packets are always at the head of the internet queue! Game Boost analyzes network traffic and prioritizes gaming packets, giving games a second level of acceleration for the best possible performance with just a single click. ROG Rapture GT-AX11000 includes built-in support for the Gamers Private Network, powered by WTFast, which provides private, optimized internet connections to game servers, minimizing ping and latency.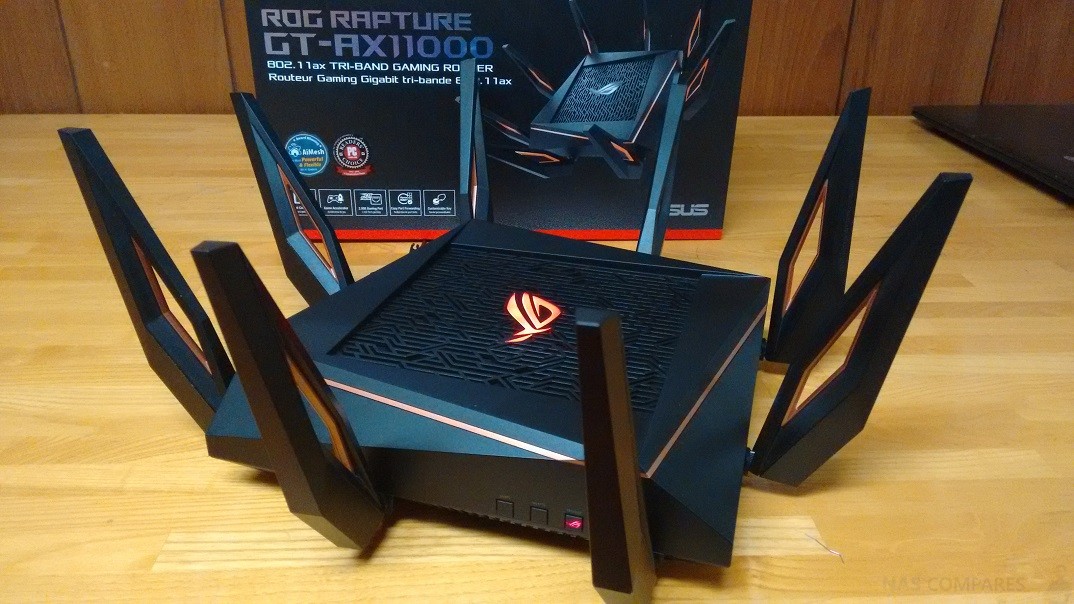 Tri-band networking lets you dedicate one 5GHz band to gaming only, so you can avoid competing for bandwidth with other devices on your home network. With dynamic frequency selection (DFS), ROG Rapture GT-AX11000 also unlocks 15 channels in the least-congested 5GHz bands. Port forwarding is critical for gamers, to avoid the awkward situation of not being able to team up with friends. Open NAT on GT-AX11000 cannot be easier, it only takes 3 steps. No more frustrating and complicated process needed.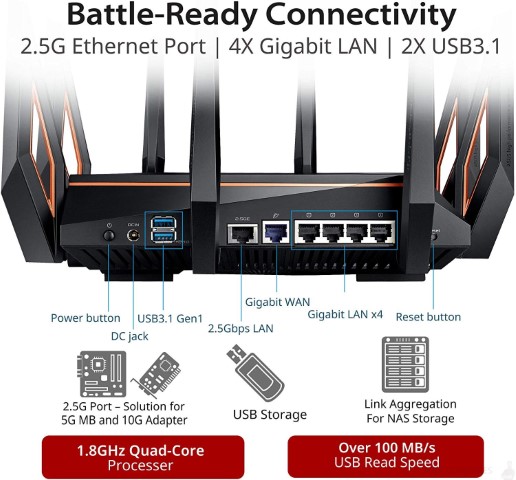 The ROG-themed Gaming Center interface provides easy point-and-click control over every incredible feature. ASUS AiMesh is an innovative new router feature that fixes these problems: it creates a whole-home Wi-Fi network using multiple ASUS routers. AiMesh is powerful, flexible and you can use a mix of ASUS router models! AiMesh gives you time-saving central control and seamless roaming capability. If you're fed up with virtual private networks dragging down game performance, ROG has the answer. ROG Rapture lets you run a VPN and an ordinary internet connection — simultaneously!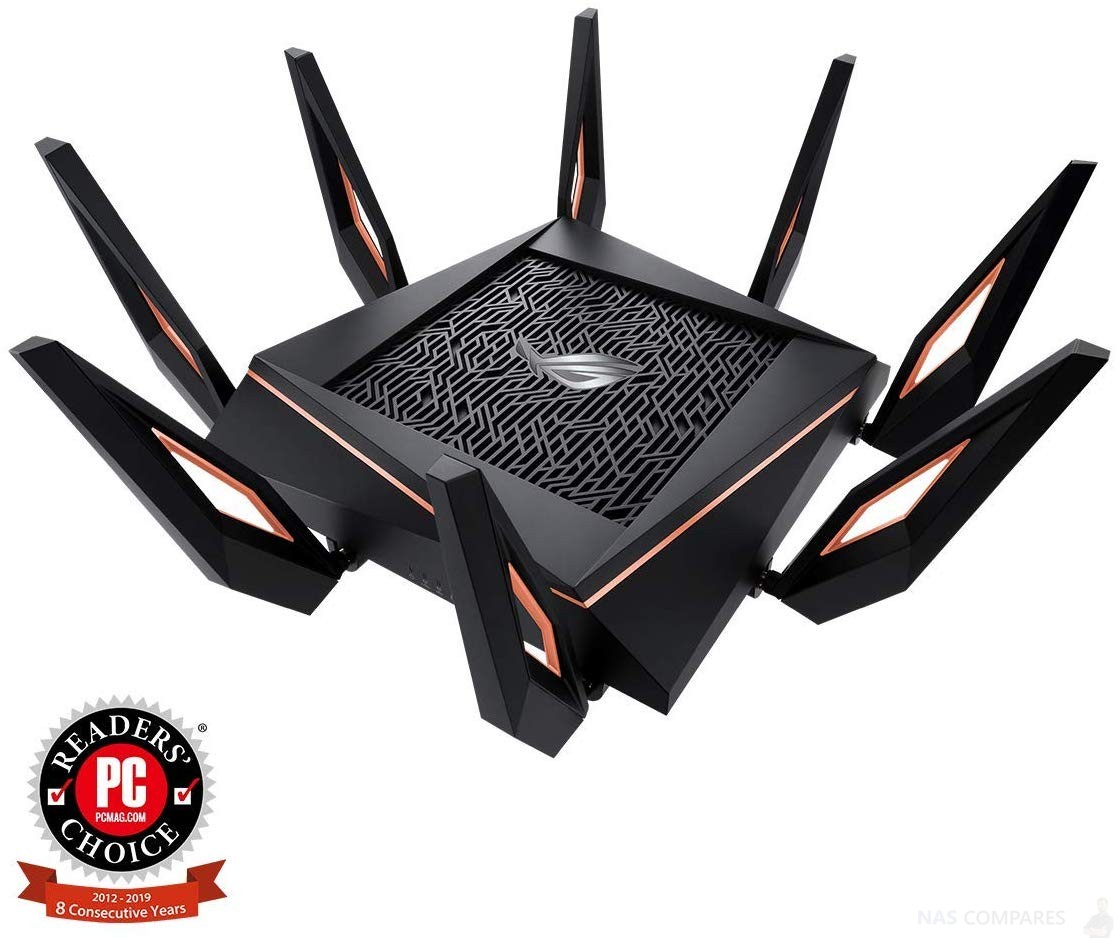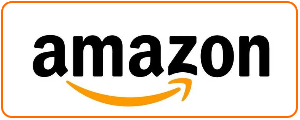 ---
📧 LET ME KNOW ABOUT NEW POSTS 🔔
Join 1,411 other subscribers
Get an alert every time something gets added to this specific article!
This description contains links to Amazon. These links will take you to some of the products mentioned in today's content. As an Amazon Associate, I earn from qualifying purchases. Visit the NASCompares Deal Finder to find the best place to buy this device in your region, based on Service, Support and Reputation - Just Search for your NAS Drive in the Box Below
Need Advice on Data Storage from an Expert?
We want to keep the free advice on NASCompares FREE for as long as we can. Since this service started back in Jan '18, We have helped hundreds of users every month solve their storage woes, but we can only continue to do this with your support. So please do choose to buy at Amazon US and Amazon UK on the articles when buying to provide advert revenue support or to donate/support the site below.

Finally, for free advice about your setup, j
ust leave a message in the comments below here at NASCompares.com and we will get back to you.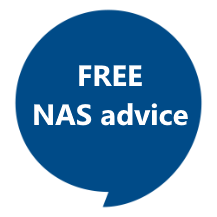 Need Help?
Where possible (and where appropriate) please provide as much information about your requirements, as then I can arrange the best answer and solution to your needs. Do not worry about your e-mail address being required, it will NOT be used in a mailing list and will NOT be used in any way other than to respond to your enquiry.
Support What We Do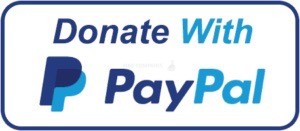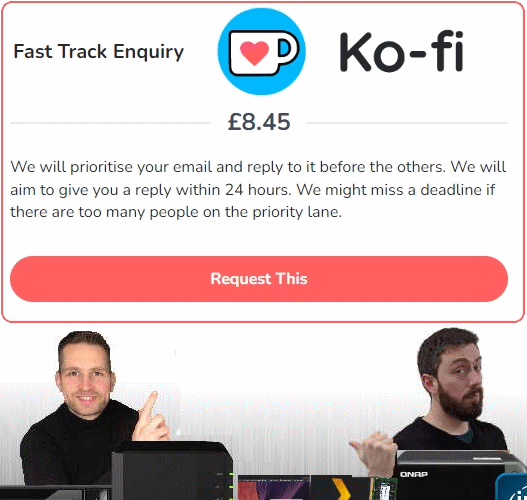 Terms and Conditions
Alternatively, why not ask me on the
ASK NASCompares forum
, by clicking the button below. This is a community hub that serves as a place that I can answer your question, chew the fat, share new release information and even get corrections posted. I will always get around to answering ALL queries, but as a one-man operation, I cannot promise speed! So by sharing your query in the
ASK NASCompares
section below, you can get a better range of solutions and suggestions, alongside my own.
This description contains links to Amazon. These links will take you to some of the products mentioned in today's video. As an Amazon Associate, I earn from qualifying purchases
Summary
Reviewer
Review Date
Reviewed Item
Top 5 WiFi 6 Routers of the Year
Author Rating