QNAP FINALLY Release a Thunderbolt 3 PCIe Upgrade Card for NAS – The QXP-T32P
Well, it took a while (almost 5 years in fact) but we can finally confirm that QNAP is going to release a Thunderbolt3 PCIe Upgrade card for NAS, in the form of the brand new QXP-T32P! QNAP has been in the business of Thunderbolt 3 NAS for over half a decade, producing numerous solutions that ranged from affordable 4 bays in the TS-453BT3, more structured releases in the TVS-x72XT ranges and onto the ridiculously powerful TVS-x82T3 range. However, whenever prompted about a Thunderbolt 3 upgrade card (it's been a constant in the QNAP Q&A sessions here on the channel) they have always maintained that they wanted to focus on a complete solution, rather than an upgrade, as Thunderbolt NAS was still relatively young compared with the rest of network-attached storage. However, this has all changed with the announcement of this new QNAP QXP-T32P PCIe card that allows you to add Thunderbolt 3 connectivity alongside select QNAP NAS solutions. Announced amidst the reveal of the new QNAP TVS-hx88X series (currently the TVS-1288X and TVS-h1688X in desktop, with rackmounts to follow) this new card is going to be remarkably sought after and questions regarding compatibility, hardware specifications, price and availability will be very much in demand. So, let's discuss everything we know about this new TB3 card for NAS from QNAP.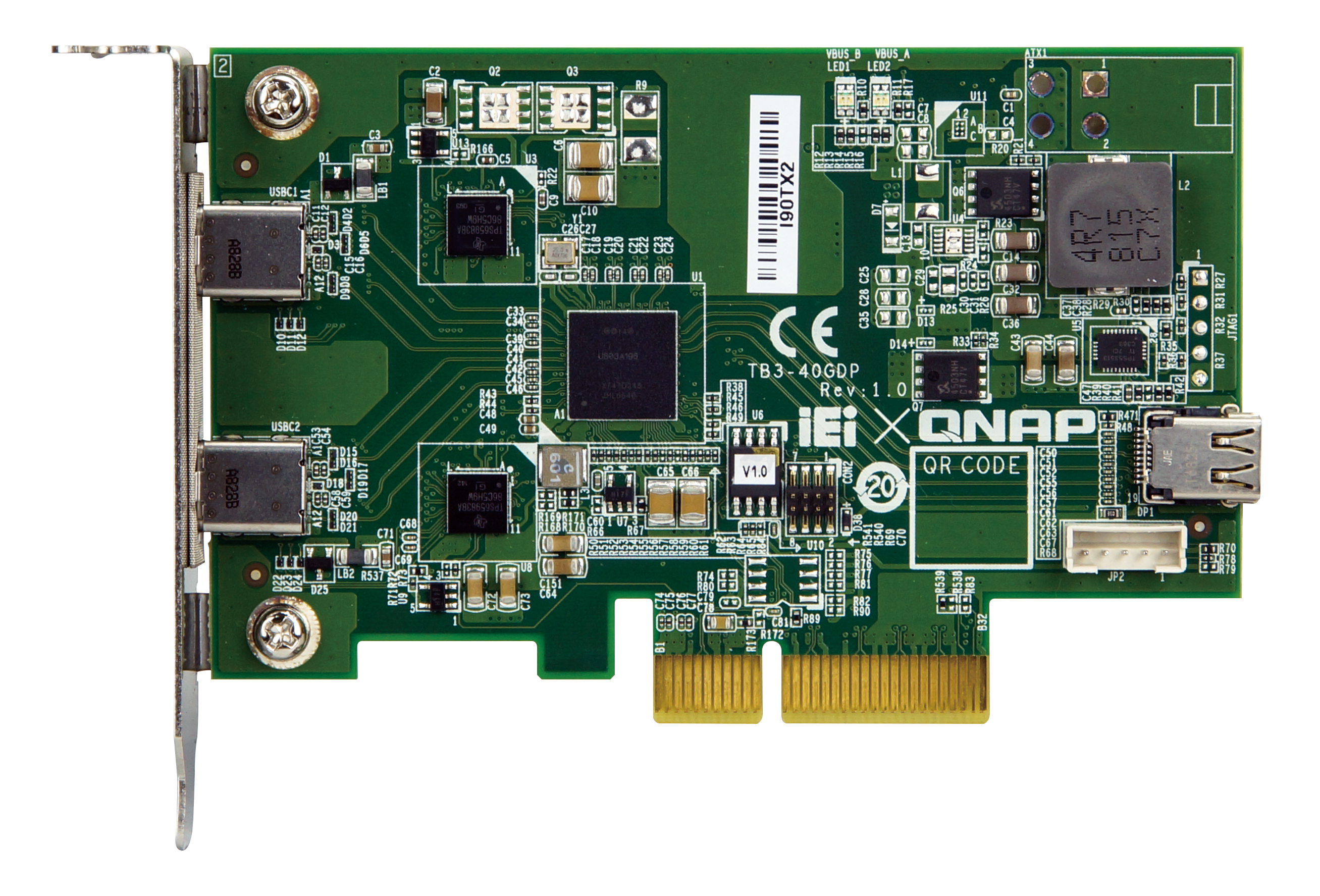 What do we know about the QNAP QXP-T32P Thunderbolt Upgrade Card
Technically, this is not the first time QNAP has worked on a Thunderbolt network card, as practically all of the Thunderbolt NAS devices in their portfolio feature the Thunderbolt connection in a PCIe Card that is pre-installed. However, they have never actively sold this card separately and tests by me on YouTube trying to install this card on a non-thunderbolt system have always met with failure. The latest generation of Xeon powered NAS from QNAP (the TVS-h1288X and TVS-h1688X) however is arriving with optional support for this card, allowing users to choose whether to factor Thunderbolt connectivity into their system on day 1 or later down the line. This is a two port Thunderbolt upgrade card that utilizes the most recent Intel Thunderbolt 6000 controller and connects to the main NAS board with a PCIe connection capable of over 4000MB/s throughput, which is going to be handy for the reported 40Gb/s speed that Thunderbolt has as a theoretical maximum. Below are the specifications we know so far: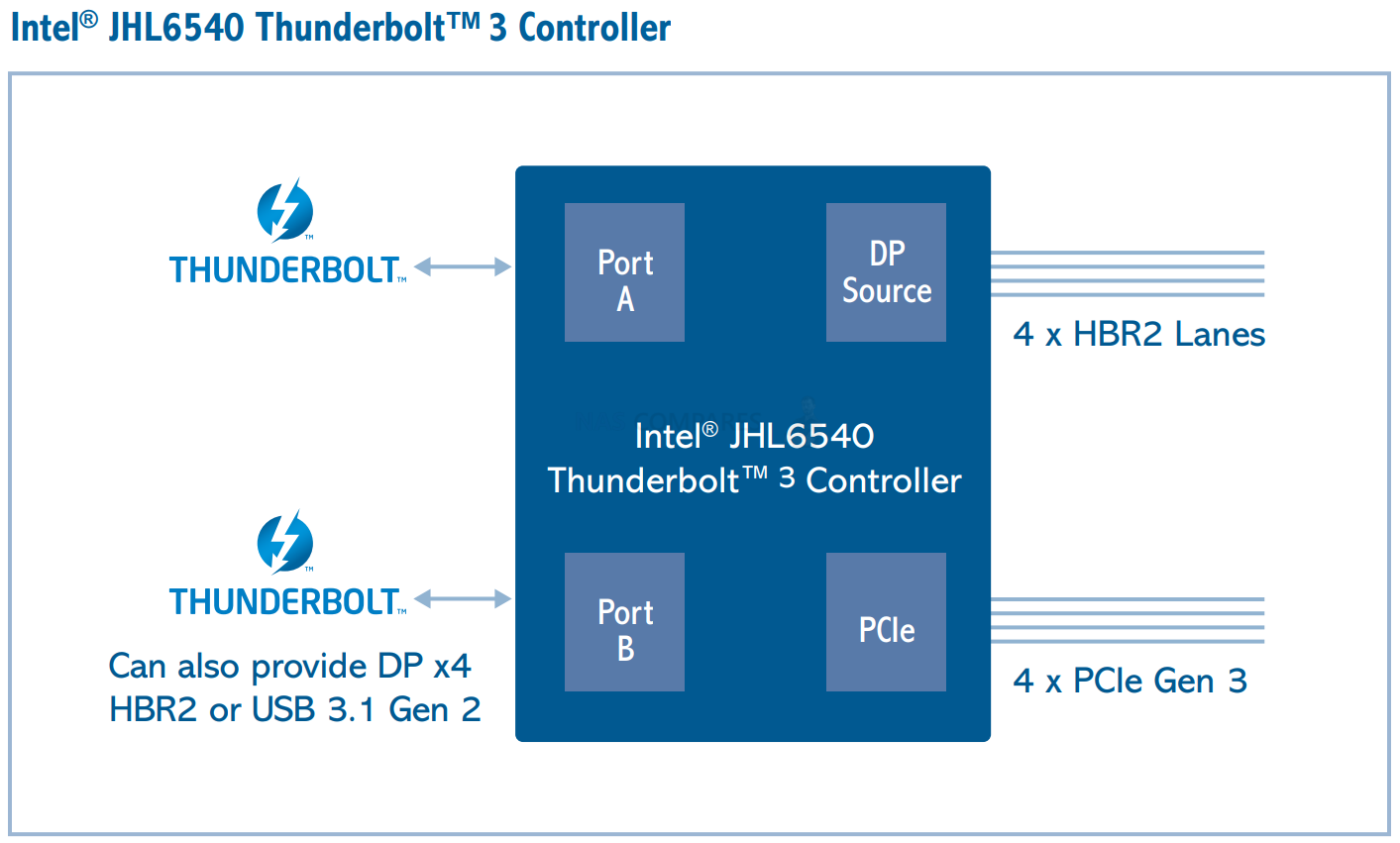 Featuring the Intel JHL6540 Thunderbolt 3 Controller (not the DSL6540)
Uses the TI65983 USB-C & PD 3.0 Controller too
Features two Thunderbolt 3 USB-C Ports
PCIe Gen 3 x4 Internal Interface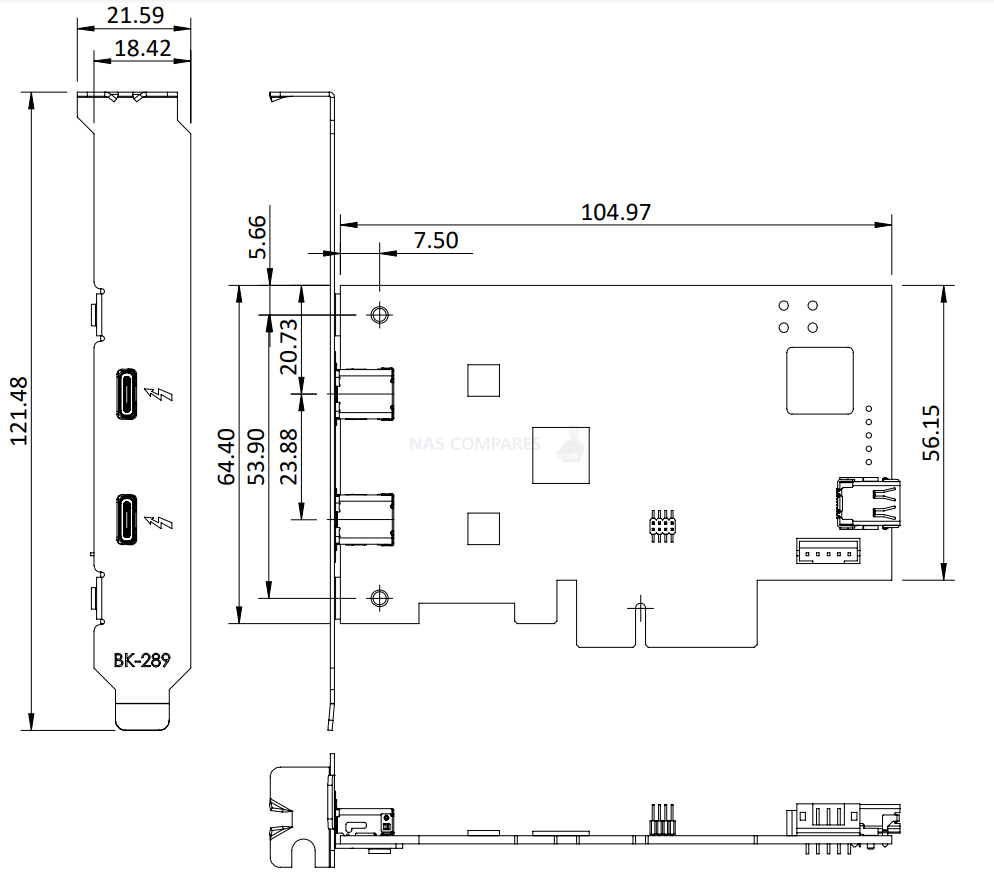 Two Bracket available
No confirmation on PC Compatibility
It is worth highlighting that this card arrives with two Thunderbolt USB-C ports that allow two separate users to communicate with the NAS individually and at the same time. It should be highlighted that the connection between PC/Mac users systems and a NAS with this QXP-T32P card installed is conducted as Thunderbolt-over-IP (or IP-over-Thunderbolt to some), so speeds will not quite hit the highs of a traditional Thunderbolt 3 DAS connection, but will largely exceed speeds over the likes of 10Gbe or available with a TB3-to-10Gbe adapter. However, there is the still lingering question of which QNAP NAS are compatible with the QNAP QXP-T32P TB3 Card?
Which QNAP NAS will the QXP-T32P Thunderbolt Upgrade Card be Compatible with?
This is going to be the most important factor for many who are seeking to add Thunderbolt 3 to their existing NAS system. Sadly, everything we know so far would indicate that compatibility, at least at this early stage, is going to be pretty small, currently limited to the TVS-hx88X range. Now, this might be expanded later on, but if I had to guess, I would say the CPU is the factor here. The new TVS-hx88X series arrives with a Xeon based processor, which although remarkably powerful, is not the first Xeon NAS the brand has released. However, this particular CPU is the Intel Xeon W-1250, which arrives with embedded Intel UHD Graphics P630 at 350 MHz – 1.20 GHz (inc 4K 60Hz). Creating a PCIe Thunderbolt Card likely involves being very selective with the CPU architecture it will work with and given the graphical advantages of TB3, one can imagine the embedded graphics component of this Xeon are a big part of that. The majority of Intel Xeon processors in general NAS use do not arrive with embedded graphics, so this too likely presents a barrier. Factors like these are most likely a big part of why the QNAP QXP-T23P has arrived with a such a narrow compatibility at this reveal, but that does not necessarily mean that this will not change in time, or that this si something that a further firmware update from QNAP will not change in time. For now, we have to assume that it will work with the TVS-hx88X series only,
When will the QNAP QXP-T32P Thunderbolt 3 PCIe Card Be Released and the Price?
Release of this card is likely going to be 2021. Although it has been revealed in conjunction with the TVS-h1288X and TVS-h1688X NAS, which we believe will arrive relatively soon, the scant amount of information readily available on this card would indicate that it is not close to commercial release. Along with that, a far off release date largely scuppers any idea of a price point. I would say it will be comparable to the external TB3-to-10Gbe adapters that QNAP provide, but even then I would hesitate to commit to that, given the unique nature of this card. I will update this article as we find out more.
Need Advice on Data Storage from an Expert?
We want to keep the free advice on NASCompares FREE for as long as we can. Since this service started back in Jan '18, We have helped hundreds of users every month solve their storage woes, but we can only continue to do this with your support. So please do use links to Amazon Amazon UK on the articles when buying to provide advert revenue support or to donate/support the site below.


Finally, for free advice about your setup, j
ust leave a message in the comments below here at NASCompares.com and we will get back to you.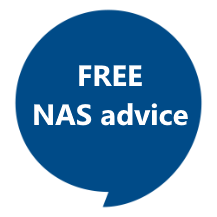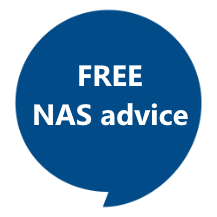 Need Help?
Where possible (and where appropriate) please provide as much information about your requirements, as then I can arrange the best answer and solution to your needs. Do not worry about your e-mail address being required, it will NOT be used in a mailing list and will NOT be used in any way other than to respond to your enquiry.
Terms and Conditions
Alternatively, why not ask me on the
ASK NASCompares forum
, by clicking the button below. This is a community hub that serves as a place that I can answer your question, chew the fat, share new release information and even get corrections posted. I will always get around to answering ALL queries, but as a one-man operation, I cannot promise speed! So by sharing your query in the
ASK NASCompares
section below, you can get a better range of solutions and suggestions, alongside my own.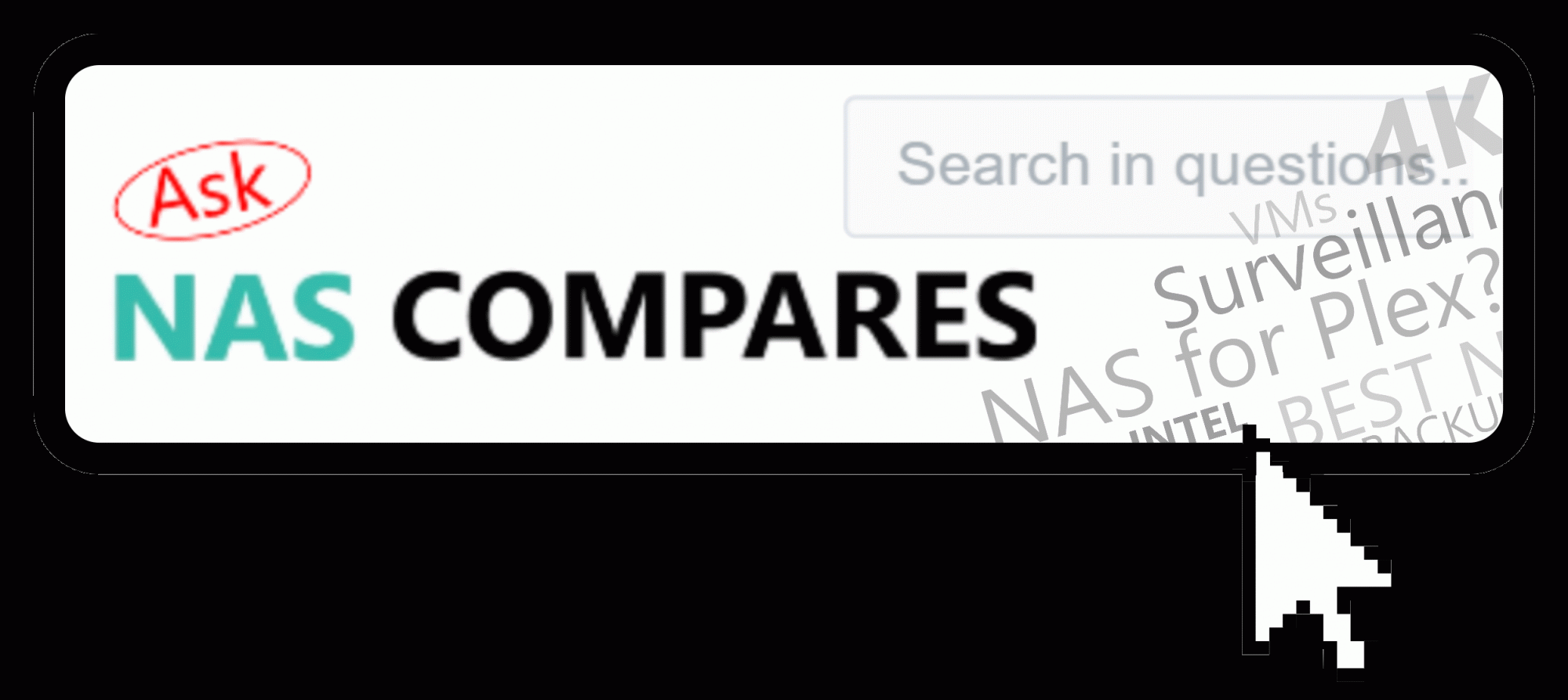 Home: https://www.backblaze.com/cloud-backup.html#af9rgr
Business: https://www.backblaze.com/business-backup.html#af9rgr
Comparison with other service providers: https://www.backblaze.com/best-online-backup-service.html#af9rgr