Hard Drives Deals to Look Out for This Prime Day 2021 – Seagate & WD
Many people will be flocking to Amazon this Prime Day 2021 and a decent number of them are doing it so that they can finally upgrade their storage. Of all the components in a modern computer, few are as easy to upgrade and present as larger a benefit immediately as increasing the available hard drive or SSD space by installing a new drive or scaling up the existing RAID. From NAS users and home cinema builders to photo and video editors, lots of people will take advantage of Prime Day 2021 to buy some new hard drive media. Every year at this event we see plenty of hard drives from big brands like Seagate and WD receive impressive price cuts in this limited sale and today I want to highlight the best drives that I recommend for each user type and to help you find the best drives to buy in the Prime Day sale.
Get an alert every time something gets added to this specific article!
Seagate & WD Hard Drives to Watch this Prime Day 2021 – NAS
Network-attached storage is something that over the last 10 years has evolved dramatically from an incredibly niche topic and into something that most home and business users can easily obtain and operate. Thanks to storage techniques like RAID and cloud synchronisation, the appeal of NAS storage as an alternative/parallel service to Google Drive, Dropbox, etc is tremendously popular. Many users when it comes to upgrading the existing NAS storage will look at events like Prime Day 2021 to buy hard drives from Seagate and WD, beef up that RAID and ultimately make the system more futureproof. Below are the NAS hard drives I recommend that you look out for this Prime Day 2021.
Pro Tip – Remember, If you are looking for Hard Drives above 10/12TB, it is better to opt straight for the Pro class drive, as it will give you the best value and the best performance at this capacity, though it will make a little more noise.
Seagate Ironwolf & Ironwolf Pro

5400-7200RPM, 1TB-18TB, 64-512MB, Rescue Recovery Services Inc, 3-5yr Warranty

WD Red & Red Pro

5400-7200RPM, 1TB-18TB, 64-512MB, NASWare 3.0 Firmware, 3-5yr Warranty

20% off During Black Friday

20% off During Black Friday
Seagate & WD Hard Drives to Watch this Prime Day 2021 – Gamers and Editors
Upgrading the hard drive in your gaming or editing rig this Prime Day is DEFINITELY going to be a popular choice. Hard disk (and SSD) technology has evolved incredibly over the last two decades and now we have hard drives on the market (such as the Seagate EXOS or Western Digital Ultrastar) that are faster than first/second generation SSDs. Add to this with SAS technology, hybrid drives and the soon to be released Seagate Mach.2 Drive technology and there is tremendous scope for performance when upgrading your gaming PC or Video Editing computer. Steering slightly away from the enterprise-grade drives (which are rarely featured in Prime Day and Black Friday promotion events, due to their premium scale nature and current shortages in the HDD market) below I have detailed the best hard drives from Seagate and WD to look for in the Prime Day 2021 sale that is both realistically available right now AND will provide a performance boost in your system.
Pro Tip – Remember, you can always take advantage of RAID and combine multiple drives in a single storage array to considerably improve the performance
Seagate Firecuda, Barracuda & Barracuda Pro

5400-7200RPM, 1TB-18TB, 64-512MB, Rescue Recovery Services Inc, 3-5yr Warranty

WD Blue & WD Black 

5400-7200RPM, 1TB-10TB, 64-512MB, 3-5yr Warranty

20% off During Black Friday

20% off During Black Friday
Seagate & WD Hard Drives to Watch this Prime Day 2021 – Surveillance
With the popularity of affordable home webcams, IP Cameras and smart security/surveillance tech being available, the ease and attainability of Surveillance/NVR hardware to most home/business users have similarly scaled. Every year at both Prime Day and Black Friday, we see many kinds of home IP Camera (baby monitor, outdoor, desk-based, etc) appear on sale and in order to take real advantage of this, you are going to need some storage media to store those recordings! This is especially true if you are planning on using a QNAP or Synology NAS and their Surveillance Station and QVR Pro NVR respective software. Surveillance hard drives are slightly different to NAS and standard class HDDs, as these are drives that are precisely designed to focus their architecture towards sustained write activity and considerably less read (eg a 95% writing and 5% read/access activity ratio). This is because Surveillance and NVR hard drives like Seagate Skyhawk and WD Purple will be used in systems that have multiple IP cameras in the network environment, often having their recordings being kept for days, weeks or months at a time – but only really being accessed occasionally to check alerts or maintenance. So having a drive that can maintain sustained write to that degree, whilst still maintaining the ability to read simultaneously when needed is VERY important. That is why if you are looking for a hard drive for a surveillance NAS or dedicated NVR this Prime Day 2021, you should look for the Seagate or WD drives below.
Pro Tip – If you are running larger RAID arrays than 8 bays OR are planning on implementing AI-assisted surveillance (i.e. people/thing recognition live), then using the Pro or AI targetted drives is HIGHLY recommended as these support the extra cache and optimized firmware priority sets needed
Seagate Skyhawk and Skyhawk AI

5400-7200RPM, 1TB-18TB, 64-512MB, Rescue Recovery Services Inc, 3-5yr Warranty

WD Purple and Purple Pro

5400-7200RPM, 1TB-18TB, 64-512MB, Pro for AI NVR Optimization, 3-5yr Warranty

20% off During Black Friday

20% off During Black Friday
Seagate & WD Hard Drives to Watch this Prime Day 2021 – Enterprise Media
Enterprise Hard Drive media (i.e hard drives that are designed for use in high-end business archiving and large/hyper-scale rackmount architecture) are rarely featured in the Amazon Prime Day sales and 2021 will likely be a little different. However, the popularity of the Chia cryptocurrency, the shift in available storage right now (as people bulk buy the high endurance media) has led to some eShops and pop up retailers changing their focus and I think you will see SOME select capacities appearing in the Prime Day 2021 sales – just do not expect these prices to be low, as they will likely just be the normal price compared against the current inflated 'demand' price hikes. Although there are several popular enterprise HDD media drive types in the market, the Seagate EXOs, WD Gold and Western Digital Ultrastar still massively dominate the market. Some of the smaller capacity enterprise (eg 2TB to 8TB) might appear in the Prime Day sales, but if/when they do, it will be fantastically brief. Take a look at the enterprise hard drives I recommend you watch out for this Prime Day 2021.
Pro Tip – Just because the Biggest 16/18TB drives might not be available/in the sales, does not mean the end of the world! Remember that you can always buy multiple smaller drives and in a RAID environment, you can often massively increase the Read and Write speeds, whilst saving a few £/$ too!
a
Seagate EXOS Series

7200RPM, 2TB-18TB, 64-512MB, 550TBW, SATA/SAS & Encryption ,5yr Warranty

WD Gold and Western Digital Ultrastar

7200RPM, 2TB-18TB, 64-512MB, 550TBW, SATA/SAS & Encryption ,5yr Warranty

20% off During Black Friday

20% off During Black Friday
Seagate & WD SSDs to Watch this Prime Day 2021 – NAS SSDs
Of course, even though today I wanted to focus on Hard Drives, it would be foolish not to highlight that many users are going to take advantage of price drops this Prime Day 2021 on SSDs to make the switch from their hard drive storage (on PC/Console/NAS/etc) and onto faster and more responsive solid-state drives. Although the benefits of SSDs inside most systems have been very well documented in the last decade, it is worth highlighting that the benefits of SSD inside a NAS system are less widely known. Seagate Ironwolf and WD Red/Black have been starting to appear in peoples Synology and QNAP NAS systems and this is likely going to increase this Prime Day. Why is that? Well SSD can be used in a NAS in three key ways. Firstly, as the main storage pool, which will dramatically increase the read/write of the RAID array and data access. Second, they can be used in Tiered storage, where the NAS drive will learn what data is most frequently accessed and move it to the SSD portion. Or in caching (the most popular) which keeps copies of the most frequently accessed data on the SSDs and constantly changes this data as needed as your NAS usage changes. NAS SSD caching is very popular and Synology and QNAP have made this as easy as possible, even including M.2 NVMe slots on their latest systems to facilitate this. Both Seagate and WD will feature numerous NVMe and SATA SSDs deals and below I have detailed the ones I recommend you look for this Prime Day 2021.
Pro Tip – Remember that even though an SSD has faster Read/Write performance, higher IOPS and will improve the responsiveness – these improvements arrive with a significant DROP in endurance and if you use NAS SSDs consistently and daily, the NAND inside will likely wear out much faster than if you used NAS hard drives. So if you are a business user, maybe consider NAS SSD for JUST caching or tiered storage, not as your primary NAS media this Prime Day
Seagate, Firecuda, Ironwolf 125, 510 & Ironwolf 520

3D TLC NAND, 500GB-4TB, SATA & NVMe, Rescue Recovery Inc, 1.0DWPD, 5yr War.

WD SA500 and WD Black 750 and 850

3D TLC NAND, 500GB-4TB, SATA & NVMe, 5yr War.

20% off During Black Friday

20% off During Black Friday
---
Hot Tips when you Buy a NAS this Prime Day 2021
In order for you to get the very best NAS deals this prime day, here are some hot tips that I have personally used for the last few years to get the very best deals.
Amazon Warehouse Deals are 20% lower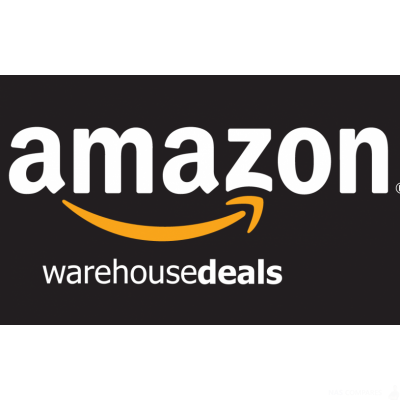 For those that aren't aware, Amazon has a whole section of their website that is dedicated to pre-owned and opened items. This includes both NAS, hard drives, SSD and more for your storage. During Amazon Prime day 2021, the discount on these broken-seal items will be increased by an additional 20% and for those looking for an insane bargain, this will be irresistible.
Another tip when buying NAS or Hard Drives from Amazon Warehouse is that although (as they are broken seal/used/returned items) they have a shorter warranty from Amazon, you will almost certainly be able to claim the FULL warranty coverage from Synology, QNAP, WD or Seagate. They just want your serial number and a receipt of purchase – this will not state the amazon reduced warranty.
Amazon Warehouse for different countries can be found below:
Amazon Warehouse USA
Amazon Warehouse UK
Amazon Warehouse Germany
Latest Deals Update and Notifications


If you want to make sure you see the LATEST prime day deals for NAS (as new ones are added every hour) then I would recommend checking the official Amazon Prime page regularly. It will also include the very latest Lightning Deals too
US Amazon – Amazon Prime Day Page
UK Amazon – Amazon Prime Day Page
Amazon Prime for FREE
The prices listed on Amazon for NAS during the Prime Day event are only available to Prime members. If you are not a member, don't worry, as you can use the 30-Day free trial to sign up for a Prime, or just pay for 1 month of Prime as a student and get it at 50% off. Then after you finish your purchase, you can cancel your subscription. The other bonus of this is that you will qualify for fast, next day delivery for free. I would recommend however that you do not cancel your subscription until you have received your order and tested your item.
As then you will still be able to take advantage of the fast and free return policy extended to Prime members. This is especially useful when buying NAS Hard Drives and you are worried about broken drives!
Improved Delivery on your NAS Prime Day Deal
It is a well-known fact that Amazon Prime membership includes free next day delivery and Amazon has even upped the stakes by stating that they will be providing the fastest-ever Prime Day delivery of just 14 minutes between the cart and the courier, last year we saw and heard numerous examples of delivery issues with prime day deals, adding 2-3 days on supposed next-day shipping.

If any of your Amazon Prime delivery dates are not the 24 hours turn around that they promise, then definitely complain to Amazon after you receive your goods (not before) as they will almost certainly have a deluge of customer enquiries after prime day 2021 and  in an effort to conclude the matter, you might get an additional discount, a gift vouchers or more. Currently, the trending 'gesture of goodwill' gift is a free month of Prime membership.
📧 LET ME KNOW ABOUT NEW POSTS 🔔
Join 1,416 other subscribers
Get an alert every time something gets added to this specific article!
This description contains links to Amazon. These links will take you to some of the products mentioned in today's content. As an Amazon Associate, I earn from qualifying purchases. Visit the NASCompares Deal Finder to find the best place to buy this device in your region, based on Service, Support and Reputation - Just Search for your NAS Drive in the Box Below
Need Advice on Data Storage from an Expert?
We want to keep the free advice on NASCompares FREE for as long as we can. Since this service started back in Jan '18, We have helped hundreds of users every month solve their storage woes, but we can only continue to do this with your support. So please do choose to buy at Amazon US and Amazon UK on the articles when buying to provide advert revenue support or to donate/support the site below.

Finally, for free advice about your setup, j
ust leave a message in the comments below here at NASCompares.com and we will get back to you.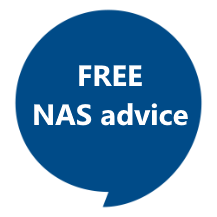 Need Help?
Where possible (and where appropriate) please provide as much information about your requirements, as then I can arrange the best answer and solution to your needs. Do not worry about your e-mail address being required, it will NOT be used in a mailing list and will NOT be used in any way other than to respond to your enquiry.
Support What We Do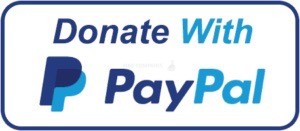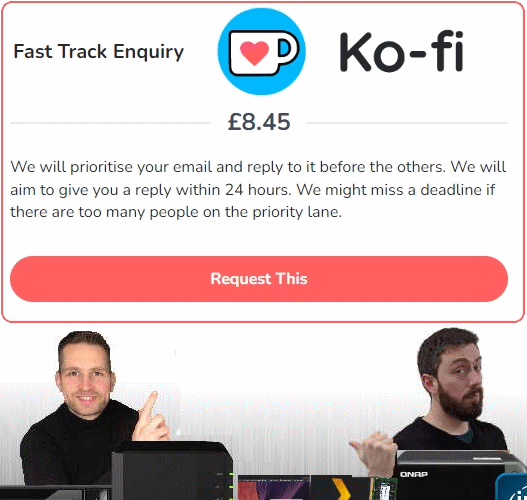 Terms and Conditions
Alternatively, why not ask me on the
ASK NASCompares forum
, by clicking the button below. This is a community hub that serves as a place that I can answer your question, chew the fat, share new release information and even get corrections posted. I will always get around to answering ALL queries, but as a one-man operation, I cannot promise speed! So by sharing your query in the
ASK NASCompares
section below, you can get a better range of solutions and suggestions, alongside my own.
This description contains links to Amazon. These links will take you to some of the products mentioned in today's video. As an Amazon Associate, I earn from qualifying purchases