A TrueNAS and iXsystems Questions & Answers Interview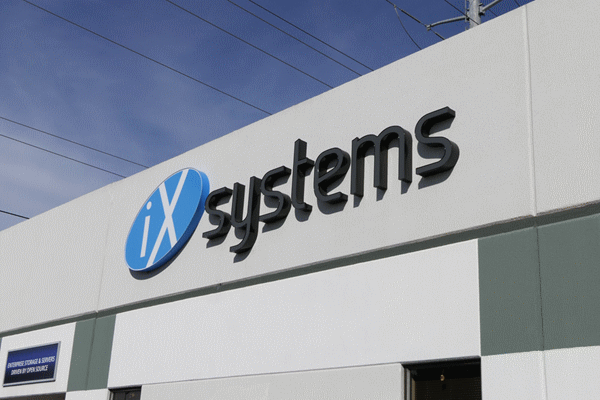 If you have been on the fence about moving into the world of using the open-source platform TrueNAS for your private server, there is a good chance that the rather elite level server software is leaving you a pinch intrigued. The big ZFS optimized software that is available to download completely for free OR as part of a business targeted solution from iXsystems seemingly promises significantly more freedom and flexibility than off-the-shelf commercial NAS solutions, but there is no denying that regardless of whether you are an existing NAS user that is thinking of going down the 'custom build' route OR someone who thinks they are I.T verses enough to DiY it on day 1, that TrueNAS can be fantastically intimidating. Later in 2022, I will be exploring TrueNAS in huge detail, looking at what the platform offers to new users, how it compares with popular NAS brands like Synology & QNAP and hopefully helping to demystify this more community-supported platform. In this first Q&A, in what I hope will be many in 2022/2023, I have canvased YouTube, Facebook, Twitter and directly here on NASCompares for traditional NAS users burning questions about TrueNAS. I spoke with Morgan Littlewood, SVP for Product Management over at iXsystems, and put your questions to him. Below are those questions and his responses. If you have any further questions that are not covered in today's Q&A, or have follow-ups to those that were asked, then fire them in the comments. We will have our full review of TrueNAS coming very soon here on NASCompares, along with a hardware review of the iXsystems Truenas Mini X+, so don't forget to subscribe for that. But, let's crack on with the Q&A.
Note – Today's Questions come from you, the viewer/reader via the site or social media platforms. Where possible I have kept the questions in their original verbatim form. Where changes have been made, it has been for the sake of clarity in the question for structure.
Why are the hardware requirements for TrueNAS higher than EXT4 based Systems that also run on Linux?
TrueNAS is optimised for reliability and performance. Less RAM can be used, but it is not recommended. We don't recommend anything that may result in a poor experience. ZFS is more robust and resource-intensive than EXT4 on account of its much safer Copy-on-Write architecture. Snapshots and clones are much simpler, and data safety during hardware and power failures is much higher.
Find the answer in the video Q&A here:  04:18
Why are the RAM and CPU requirements so high compared to other systems (from Synology or QNAP for example) that can arrive with Intel Celeron's and even ARM processors?
TrueNAS is a fully Open Source system based on FreeBSD (TrueNAS CORE) or Linux (TrueNAS SCALE) with OpenZFS. The software is professional-grade and is not optimised for minimum personal electronics cost. The software can run on virtually any hardware, including all drivers, even QNAP hardware. Less CPU and RAM will result in lower performance.
Find the answer in the video Q&A here:  06:08 

In light of a recent spate of off-the-shelf NAS Ransomware Attacks on the likes of Asustor, Terramaster and QNAP, is there any reason that I should think that a TrueNAS build system is less susceptible?
Yes, QNAP (and Synology) have a consumer-grade architecture with poor isolations between apps and the Operating System. Hackers can break into these systems through the complex apps and get access to the underlying OS as a root user.  TrueNAS is professionally architected to avoid these and other issues. Complex apps are isolated to Plugins, Apps, and VMs with no host access. Unlike QNAP and Synology, all software is Open Source and visible to security experts for inspection. It is still important that users follow the best practices our software and documentation encourage.
Find the answer in the video Q&A here:  08:25
If TrueNAS (aka FreeNAS) is free and can be used on a custom build server, why should I spend more on hardware to buy an iXsystems system?
TrueNAS is Open Source and customers have a choice. Running TrueNAS on used equipment is the lowest-cost approach. TrueNAS on Minis or new server hardware will be similar in cost. TrueNAS Minis have the advantage of being thoroughly tested and supported by iXsystems. There is additional software for managing enclosures which are themselves optimised for storage (e.g., whisper-quiet fans). Any revenues from TrueNAS Mini contribute back our support of the TrueNAS Open Source project.
Find the answer in the video Q&A here: 10:32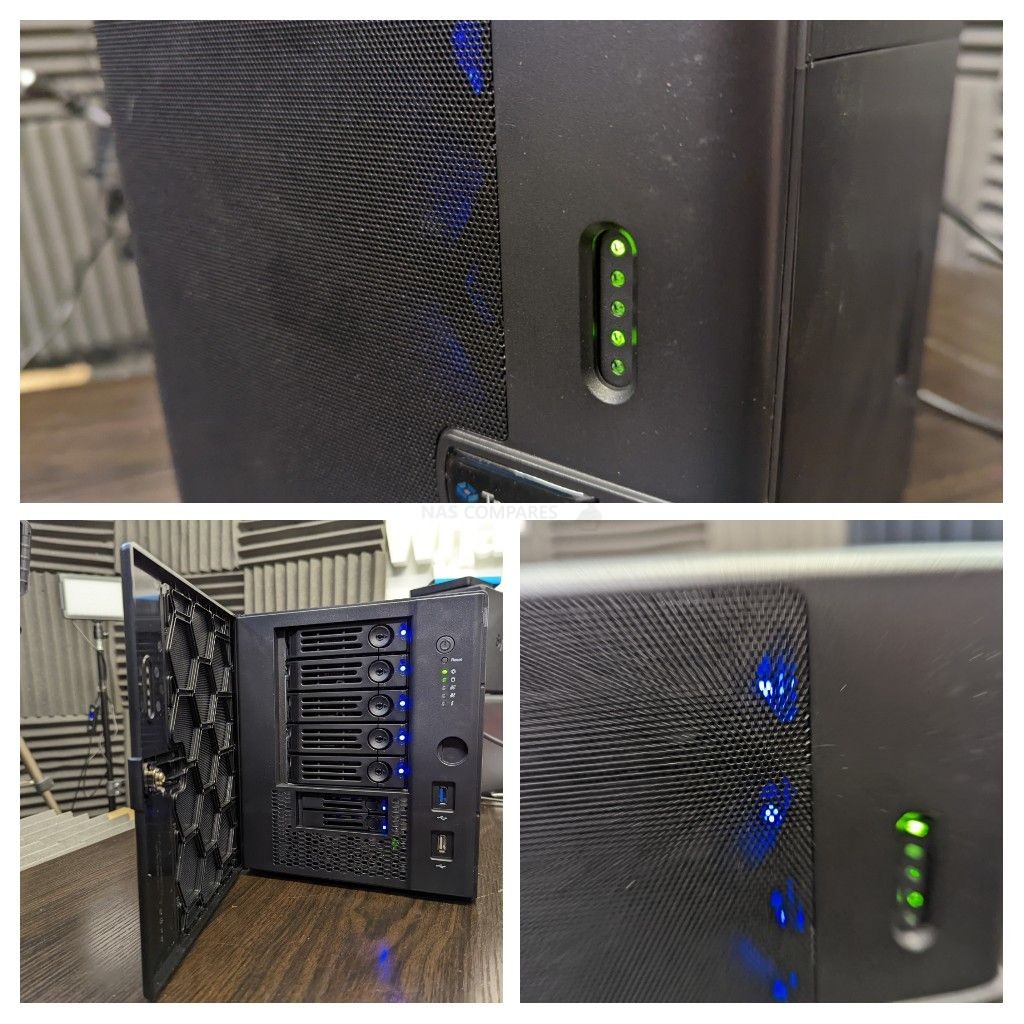 Does TrueNAS have Mobile Applications?
TrueNAS is an Open System. There are many mobile apps that use the SMB, NFS, and WebDav interfaces into TrueNAS. Mobile browsers can access the TrueNAS or TrueCommand UIs.
Find the answer in the video Q&A here: 13:57 
Does TrueNAS have any preset minimums in place regarding that, if left unaddressed, inhibit the system in any way (remote access, application support, etc)?
If there is insufficient boot drive space, the software updates will be inhibited. Insufficient RAM will inhibit VMs from performing well.
Find the answer in the video Q&A here: 15:09
Aside from S.M.A.R.T and single drive benchmarks, does TrueNAS have more/better self-testing and benchmarking tools? e.g in an internal means to measure the performance of a RAID configuration?
We recommend FIO for performance testing of the ZFS pool, which is built into TrueNAS. Any other testing can be performed remotely on the system via its various protocols.
Find the answer in the video Q&A here:  17:40

What is the hardware entry point for a home user to start using TrueNAS?
TrueNAS is not targeted at small home users with one or two drives. Rather, it is for home users with many Terabytes of data, typically video or photo enthusiasts and/or users with a background in IT. We recommend either a used server or a TrueNAS Mini for home use. The TrueNAS Mini-E is the lowest cost, and the TrueNAS Mini-X has more power and flexibility. 
Find the answer in the video Q&A here: 19:22
What are the benefits of running a smaller 4 Disk NAS on TrueNAS compared to Synology DS920+?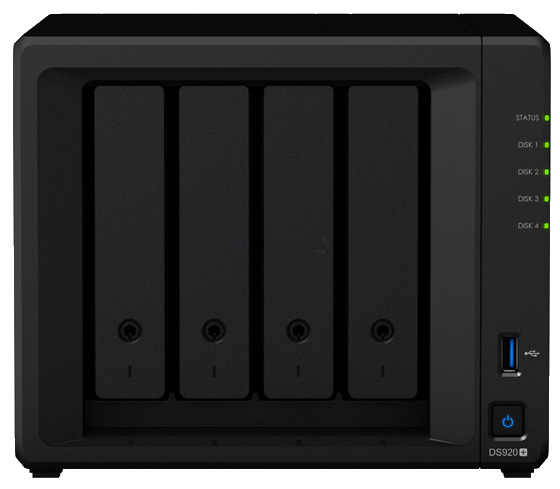 The Synology 920+ is a 4-Bay, 4 core Celeron processor with 4-8GB RAM. It uses a combination of BTRFS and RAID to store its data. It is a nice little hardware package with a non-production file system that is less reliable. Synology then mates BTRFS with RAID-5 which is also less reliable in the presence of power outages and bit rot. This combination makes the data storage less resilient, scalable, and portable. The TrueNAS Mini-X system is a step up from the Synology 920+ in reliability and flexibility. It has 7-Bays, 4 Cores, and 16-32GB of ECC protected RAM. It uses OpenZFS 2.0 which is more reliable by design and enables open, efficient replication to any OpenZFS system, plus the normal Rsync tools. ECC RAM is used to avoid any corrupted data or files and provide rapid detection of any faulty hardware. Without ECC, silent errors that are very difficult to troubleshoot and fix can occur.
TrueNAS has recommended drives, but does not make it difficult to use third-party drives, used or new. We've seen Synology move to branded drives with poor support of other drives. TrueNAS supports a ZFS Write Log function which makes the system very reliable even during power failures. Data that is written and acknowledged is always safe. The use of RAID-5 and BTRFS does not provide this level of protection
Find the answer in the video Q&A here: 21:07
Which Drives do you use in your pre-populated systems and is the warranty on these inclusive with that of the system?
TrueNAS Minis use WD Red Plus HDDs and a variety of different SSDs. The system warranty includes all pre-populated drives for a single throat to choke experience. We have found the WD Red Plus drives to be very reliable in conjunction with OpenZFS.
Find the answer in the video Q&A here:  23:16

With TrueNAS Scale, will RDMA/RoCEv2 be supported? 
RDMA is a very useful technology for accessing data in RAM on another system. For accessing data on HDDs and Flash, there is only a minor benefit. TrueNAS SCALE will support RDMA in a future release based on customer/community demand.
Find the answer in the video Q&A here:  25:05
Do iXsystems and/or TrueNAS adequately support flash server use and if so, does it have intelligent wear monitoring?
SSD wear monitoring is available, but it's really a band-aid for systems with poor flash characteristics. OpenZFS does two things that ensure a much longer flash life:
Writes to flash are distributed evenly over the drives in the system through the use of ZFS VDEVs

Small writes (e.g., 4K) are aggregated into larger writes (e.g., 64K) as part of the writing process. This reduces the stress on the flash media enormously. Even QLC drives can sustain heavy workloads with OpenZFS.
Find the answer in the video Q&A here: 26:04
How migratable is a TrueNAS RAID array between systems? I.e If my Intel i5/16GB DDR4 6 Drive RAID6 Drive configuration based system suffers a motherboard failure, how smooth/easy/possible is installing these 6 drives in another system? And does the hardware configuration need to match?
Great question. This is the beauty of OpenZFS. There are two ways to migrate data efficiently:
ZFS replication: this is incremental, very efficient, and can be done between two systems with different sizes and even different OSes. You can replicate the entire pool or specific data sets within it. Replication is efficient, making it feasible to do every ten minutes or every night.
Drive Transfer: A ZFS pool can be exported to its set of drives. The drives can then be removed and placed in another system, server, or JBOD and imported as a new ZFS pool with all data intact. The new system does not need to use any similar motherboard, RAID card, OSes, and it can even be a VM with access to the drives. If there are any drive errors, these can be repaired by the ZFS checksum and scrubbing processes. 
You can ZFS replicate or transfer a TrueNAS pool to an Ubuntu VM running on VMware. This is the difference provided by an Open Software model with a professional-grade architecture. The software is designed to give users the flexibility they want and not lock them into a proprietary ecosystem. TrueNAS enables data to be maintained well through several generations of hardware using these techniques. This is critical for long-lived data like family photos, videos, and professional work product. For businesses, it is very important that TrueNAS enables scalability from a few drives to over 1,000 drives in a single system. Large archive/backup systems can support many workgroup systems with the same software and tools. Synology is particularly limited in the scalability of its systems.
Find the answer in the video Q&A here:  28:16
Does TrueNAS have an active homebrew scene?
Yes, there is a very active community of users doing three things:
Building their own hardware platforms with new and second-hand parts. We have a few users that have re-used QNAP systems.

Assisting with software development. Some users will find a bug and then resolve it themselves. The software is largely in Python and C. Most users will just report the bug via our Community.

Developing or building Apps that run well on TrueNAS. Most of these Apps are now docker containers or combinations of containers.
Find the answer in the video Q&A here:  31:32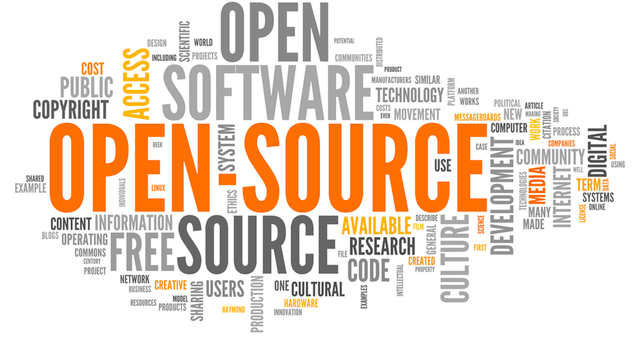 What are the benefits of an Open Source NAS over an off-the-shelf NAS system?
The role of a NAS is the long term retention and sharing of data.  Videos, photos, financial, and medical records all need to be retained for tens of years…even multiple lifetimes.  This can't be done with a single box and will require an evolving family of platforms and backup strategies. Open Source provides the benefits of long term evolution and migration options.  Data can be replicated and migrated easily between systems. New systems can be built with second-hand hardware and free Open Source software.  The user has control of their own destiny. That is Open Source economics. TrueNAS embraces Open Source economics and allows you to choose the hardware platform that best suits your applications and your budgets.
Find the answer in the video Q&A here:  33:35
How does the TrueNAS Community help a new user?
The TrueNAS Community is a fantastic resource for the average user. Because TrueNAS is Open Source, there are thousands of users that both have operating experience, but extremely good knowledge of how the software works and how to resolve systems integration issues, recover data, and troubleshoot hardware.  When you are trying to do something new with your system, it's common to find that hundreds of people have already worked out how to set something up, or have the experience to tell you that you can't get it to work. Community members can save themselves many hours of work and have a fun conversation. The TrueNAS forum is moderated to make sure forum posts are polite and welcoming.
Find the answer in the video Q&A here:  35:48
You can watch the original Q&A with Morgan Littlewood of iXsystems below:
If you have any further questions about TrueNAS that were not addressed in this Q&A, fire them below in the comments and we will have them featured in a follow-up interview this spring/summer. Thanks for reading.
📧 LET ME KNOW ABOUT NEW POSTS 🔔
Join 1,462 other subscribers
Get an alert every time something gets added to this specific article!
This description contains links to Amazon. These links will take you to some of the products mentioned in today's content. As an Amazon Associate, I earn from qualifying purchases. Visit the NASCompares Deal Finder to find the best place to buy this device in your region, based on Service, Support and Reputation - Just Search for your NAS Drive in the Box Below
Need Advice on Data Storage from an Expert?
We want to keep the free advice on NASCompares FREE for as long as we can. Since this service started back in Jan '18, We have helped hundreds of users every month solve their storage woes, but we can only continue to do this with your support. So please do choose to buy at Amazon US and Amazon UK on the articles when buying to provide advert revenue support or to donate/support the site below.

Finally, for free advice about your setup, j
ust leave a message in the comments below here at NASCompares.com and we will get back to you.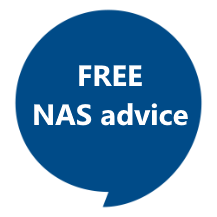 Need Help?
Where possible (and where appropriate) please provide as much information about your requirements, as then I can arrange the best answer and solution to your needs. Do not worry about your e-mail address being required, it will NOT be used in a mailing list and will NOT be used in any way other than to respond to your enquiry.
Support What We Do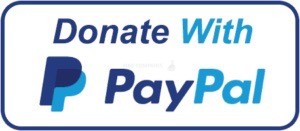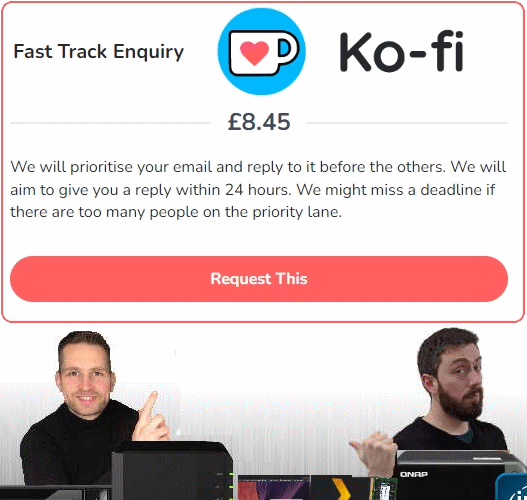 Terms and Conditions
Alternatively, why not ask me on the
ASK NASCompares forum
, by clicking the button below. This is a community hub that serves as a place that I can answer your question, chew the fat, share new release information and even get corrections posted. I will always get around to answering ALL queries, but as a one-man operation, I cannot promise speed! So by sharing your query in the
ASK NASCompares
section below, you can get a better range of solutions and suggestions, alongside my own.