Synology DSM vs TrueNAS Part 1 – The GUI, Software Design and Customization
Choosing between these two incredibly popular platforms for secure storage, accessing and sharing your data is not easy! With Synology and DSM, you have a premium hardware+software platform that easily emulates entire operating system levels of features, with an incredibly user-friendly design, initiative controls and a wide range of included applications and services with their own mobile applications. In TrueNAS you have an open-source and largely free to download service that allows you to create a detailed and completely customizable storage system, built on one of the most popular file systems in the storage community, a wide degree of 3rd party support and ease of integration thanks to the hardware being DIY and widely customizable. Both NAS software platforms are used by home and business users alike, but with one of them being paid and the other being free, there are plenty of arguments as to why one NAS software might be better suited to your needs than the other. So today I want to compare Synology DSM 7 and TrueNAS Core, breakdown each of their individual pros and cons, how they differ and ultimately help you decide if you should choose TrueNAS or Synology for your own private server. Let's begin.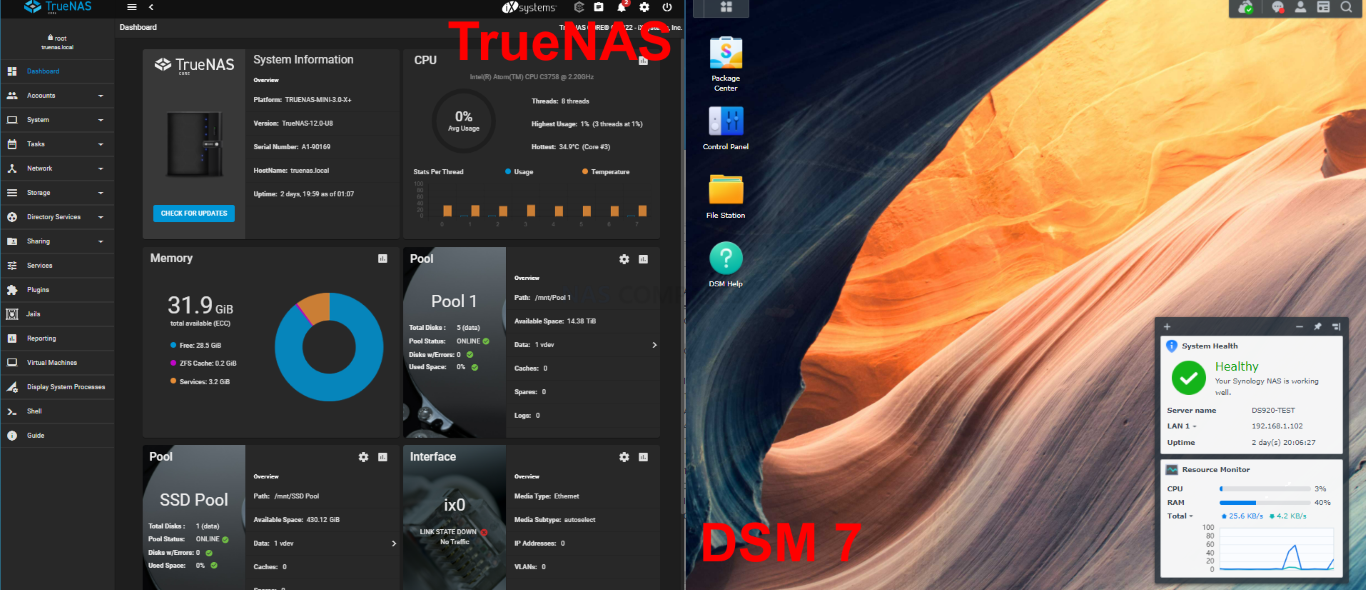 Although the majority of NAS systems can be accessed via 3rd party software in your home or business, the majority of users still opt for controlling their NAS system via the browser-based GUI that these systems arrive with. In the case of both Synology and TrueNAS, navigation via all common web browsers is possible and supported on the popular operating systems out there. However, both brands take a notable different approach on how they allow the connect end-user (admin or general user) to interact with the NAS. Synology uses the DSM (Diskstation Manager) platform currently in it's 7th version and it is widely regarded as one of the most user-friendly user interfaces out therefore managing your NAS. Styled on the Mac OS (with a little windows and Android settings in places) you are given the feeling of accessing a complete operating system via your web browser.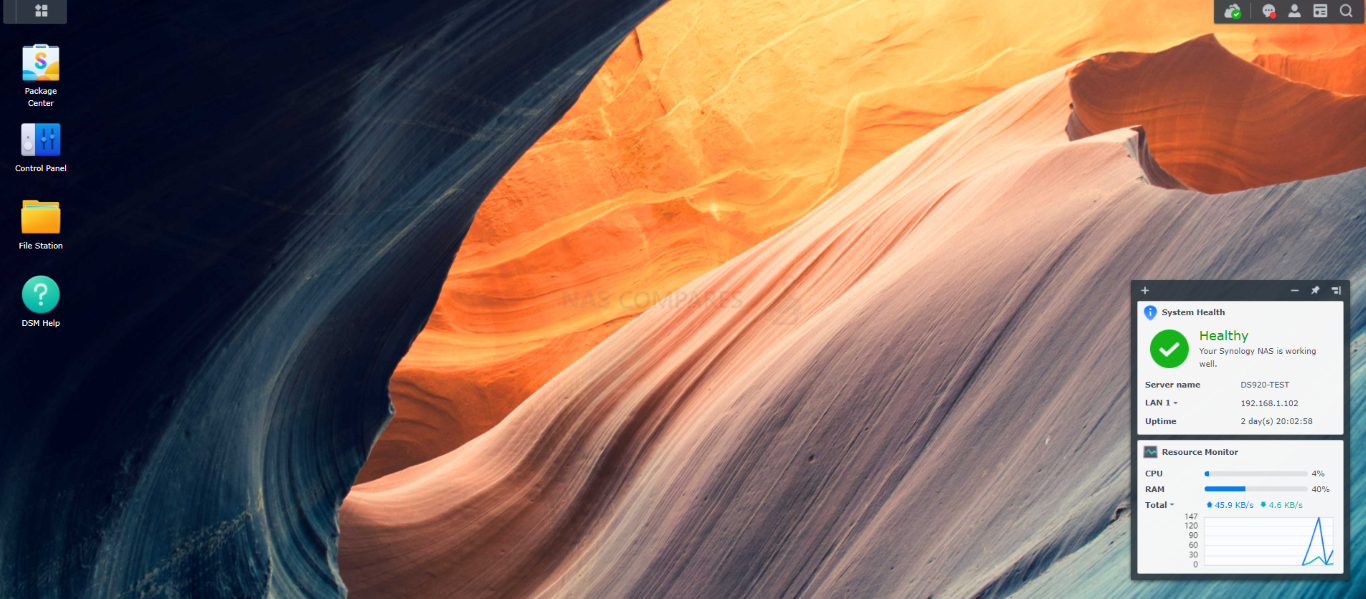 Navigation of DSM is pretty intuitive and the desktop/wallpaper can be customized, alongside the user control options and start menu largely being where you would expect them to be. This opens out into a greater range of software and system control options, presented as icons.

The arrangement of the tools and applications that the system arrives with (as well as those you choose to add later from the app center) are all presented here and you can choose to drag and drop these onto the desktop if you so choose. It feels incredibly straightforward and easy to use.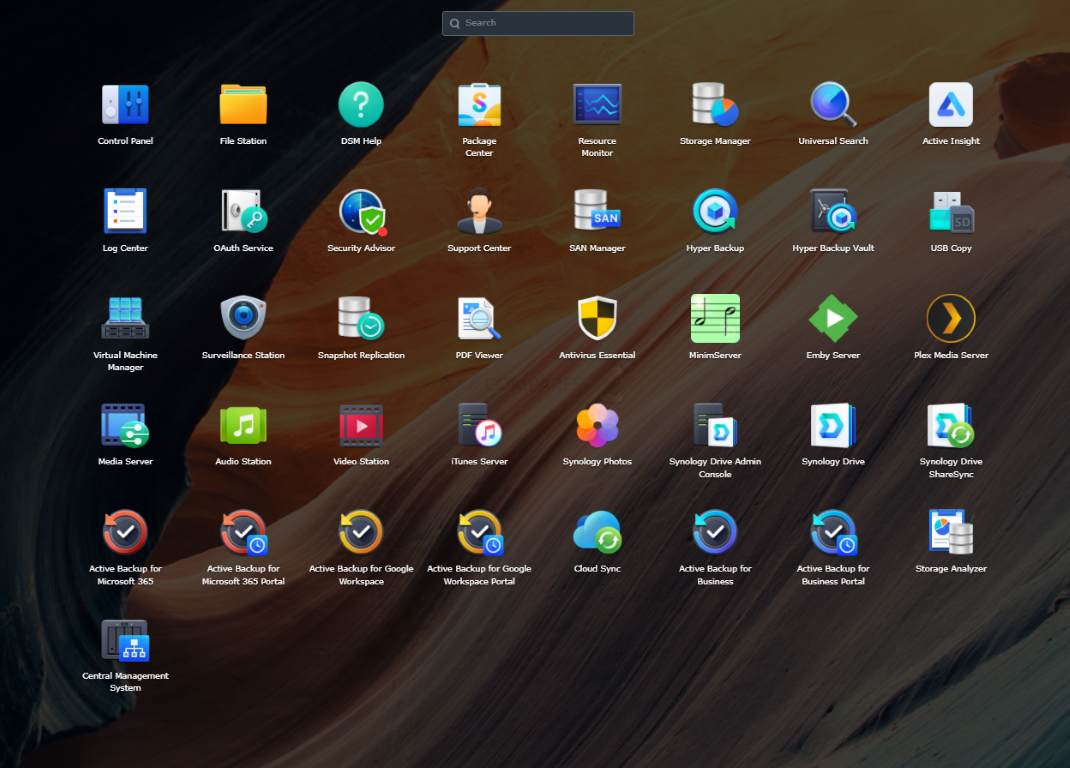 TrueNAS has a little bit more of a technical stance and whereas Synology has opted for emulating common domestic OS' and making it chewable-easy-user-friendly, TrueNAS Core (version 12 for this comparison) favours providing the end-user with a tremendous amount of information and control in it's GUI. TrueNAS (formally FreeNAS) is a platform that, despite its open-source and free availability, does not scrimp on the control and services that it offers in terms of managing your storage. The primary screen of the TrueNAS Core GUI presents lots of details about your storage, network, system hardware health and attempts to fit all this into a single screen (something that will eventually overspill as more services and storage targets are added over time). It can be quite overwhelming at first glance, but you cannot deny that TrueNAS is providing you with much more information at initial access than DSM.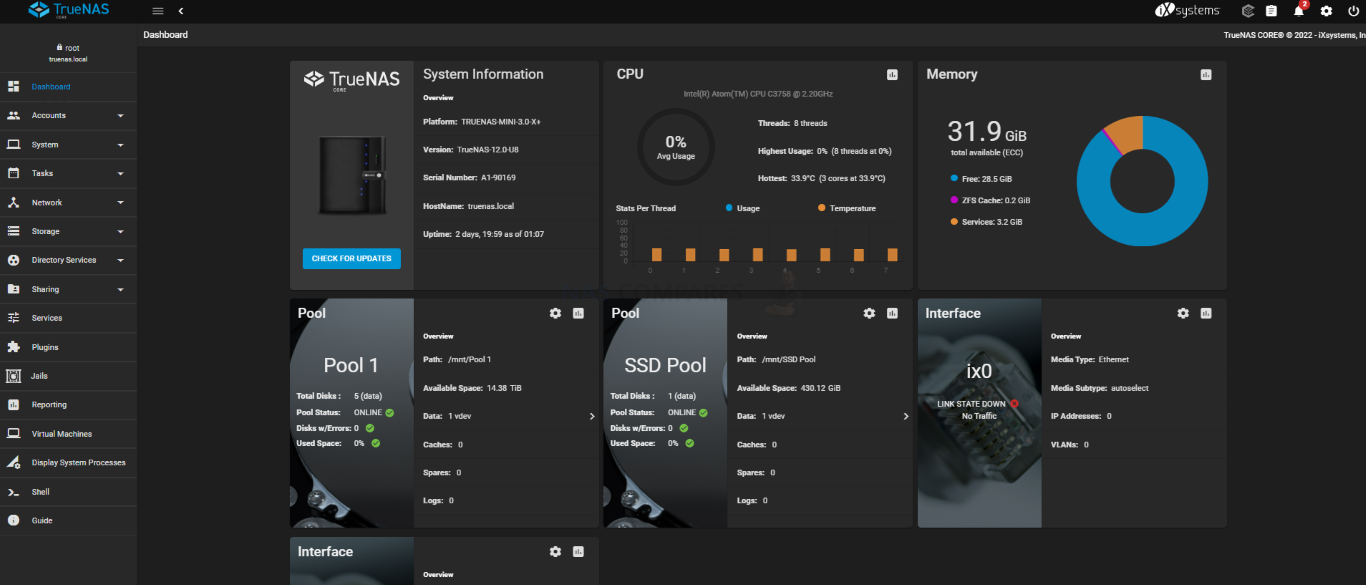 Of course, this larger array of information, options and configuration choices so early on leads to quite a high learning curve requirement from the GUI of TrueNAS in your initial use. The display and theme customization of the GUI can be reached from the top right of the screen as you might intuitively expect. As with the desire by the designers of TrueNAS to allow practically all controls and tools to be accessible from that initial screen, all the options to navigate system management, changing settings, adding services and accessing 3rd party applications you choose to install are ALL listed in a breadcrumb style list of options on the left-hand side of the screen (each branching out into their subcategories.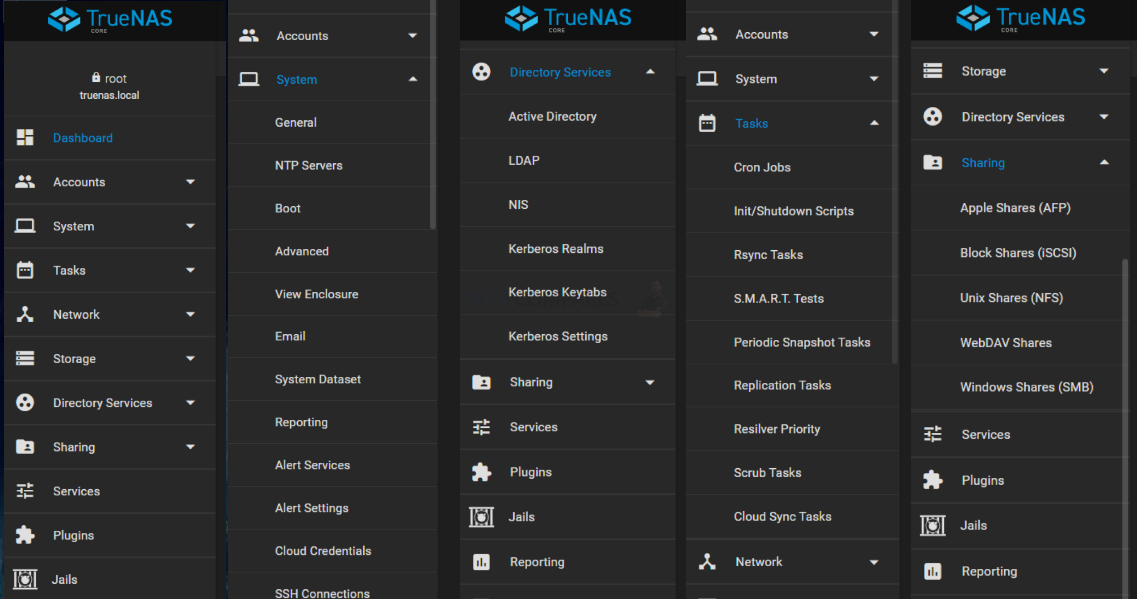 Now, unlike the Synology DSM approach of trying to emulate an operating system, the GUI of TrueNAS is much more comparable to WordPress and control panels of web servers and switches. It is a greater degree more technical and whilst trying to find a middle ground between the accessibility of tools and customization, it can be quite daunting. To access the tools and applications that you install from the community pool of apps, you need to head into the add-on area and you can access their own respective GUI from there. This is still customizable and you can make additions to the primary GUI window of TrueNAS, but it is not something that you are going to click with immediately unless you have greater experience of more factual GUIs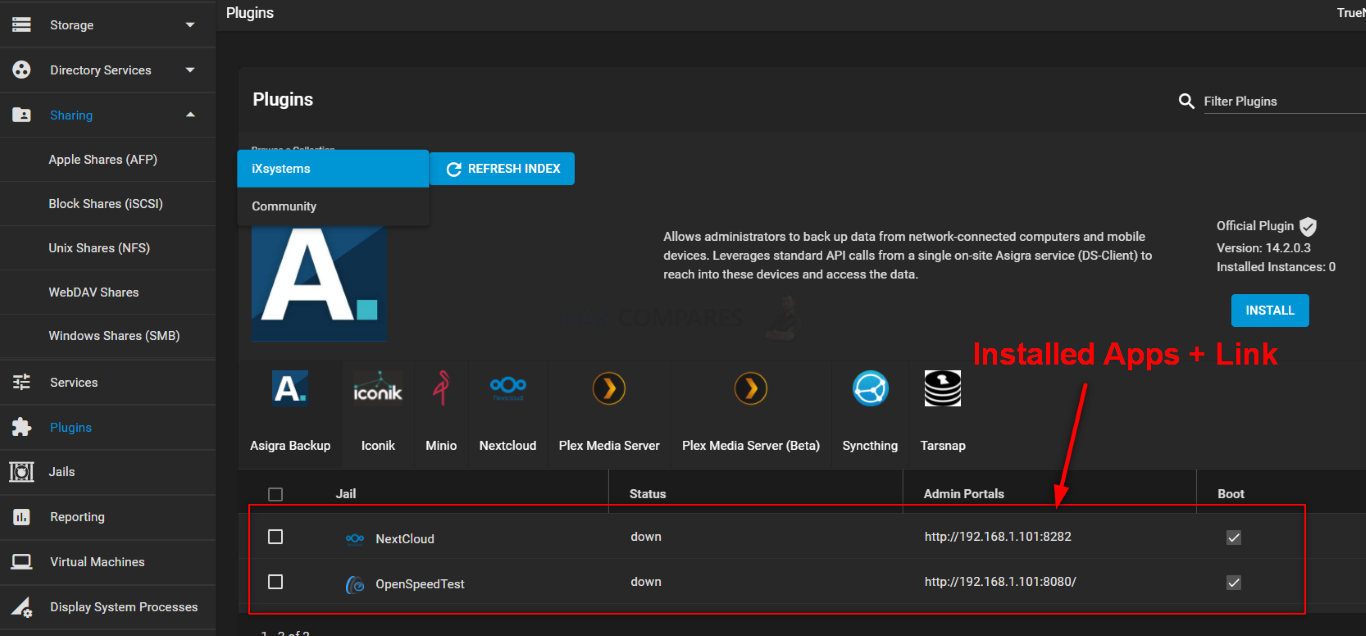 Another quality of life design choice in DSM7 from Synology that is worth highlighting is the inclusion of a search functionality built into the main window of the GUI. This allows a user who is looking for a specific setting, service, tool or file to search the system quickly and easily. This is a small extra that is absent on TrueNAS but clearly something that has a place in modern software GUIs and OS' (as this is all too often how most people navigate their platforms – gone are the so, so precise days of the Windows XP, Vista and 7 'Start' menu – sigh). I am very surprised that this is not something available on TrueNAS as it would hugely counter the menu-overload that the GUI can cause at times for the less experienced.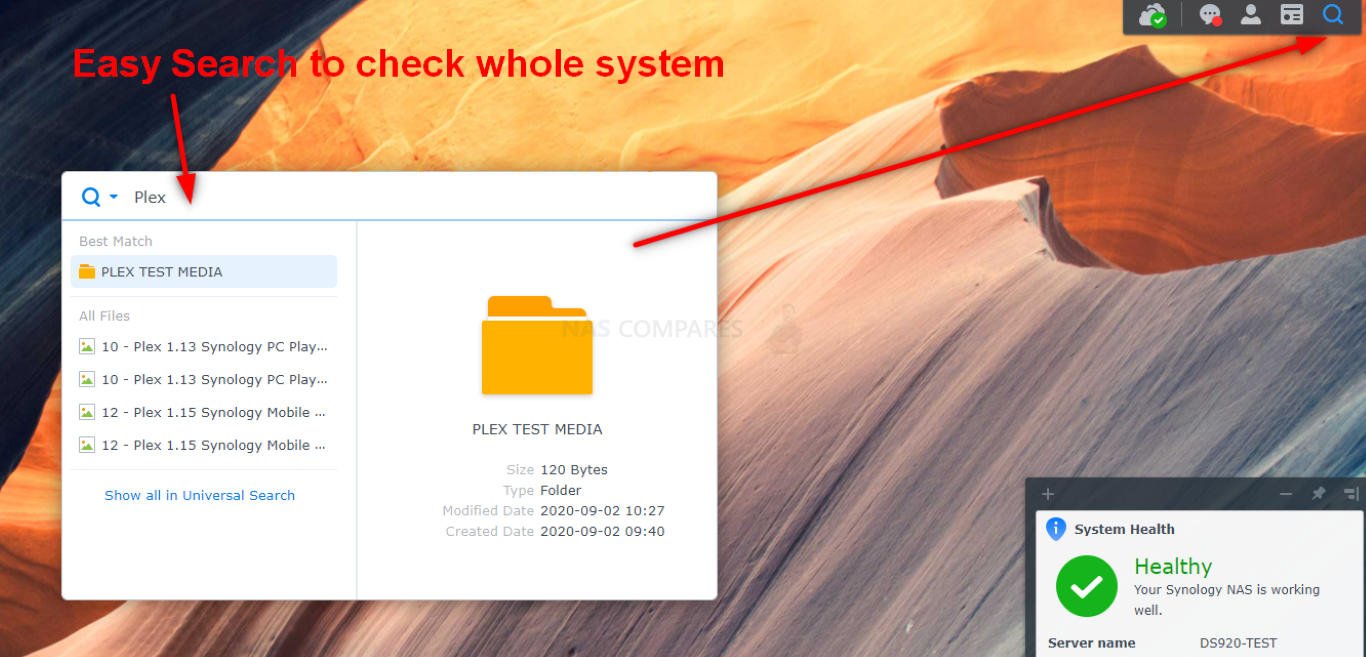 However, when it comes to the areas where most users (especially the admins and techies) WANT more details and info at their fingertips, TrueNAS is largely unbeatable and one prime example of this is in the resource monitor and reports on how the system is performing. The TrueNAS platform provides a frankly insane amount of both live and historical information in the drive media, the pools, the interfaces, the system hardware, EVERYTHING! this information can be broken down into completely bespoke reports with numerous X/Y access variables. This is done incredibly quickly and all this is provided in the free TrueNAS Core and Scale, not just the premium TrueNAS Enterprise platform.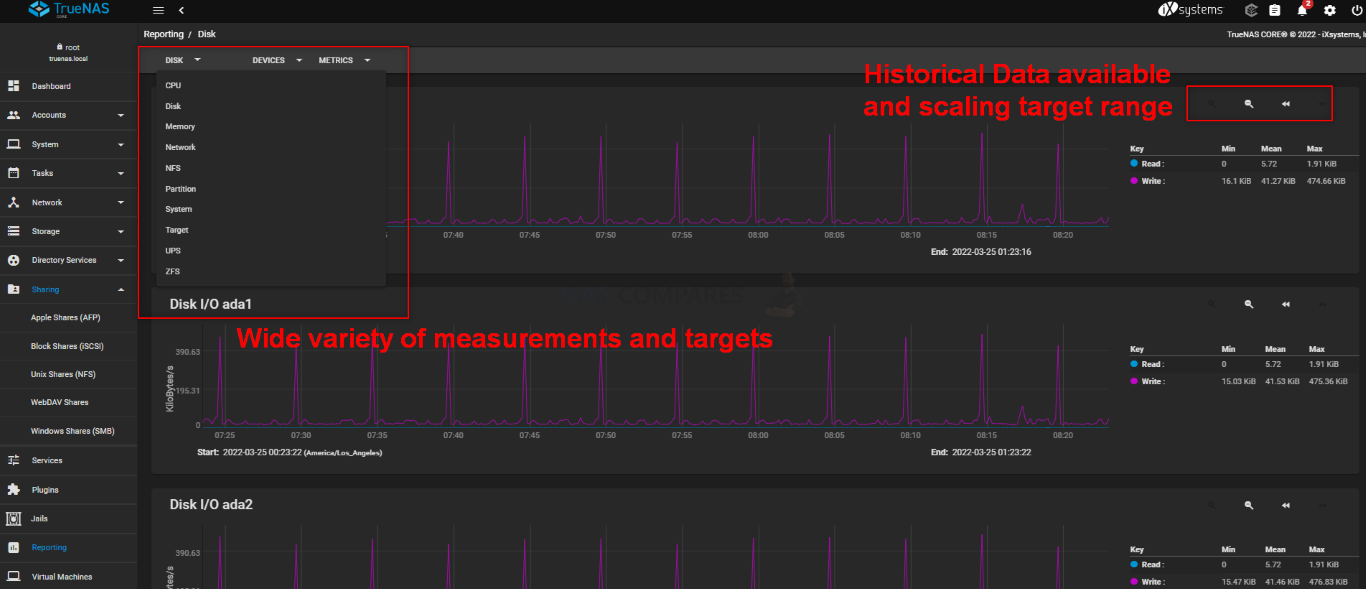 DSM 7 from Synology on the other hand is a little lighter on the details. You have a very barebones activity monitor on the initial GUI login via your browser in the bottom right corner (intentionally, to not overwhelm the user) which can be opened out easily into the dedicated Resource monitor. This monitor DOES provide a good amount of information on the system hardware, network and storage, but it is a little bit tame and limited when compared against the resource monitoring of TrueNAS. Likewise, you CAN enable historical information, but this is disabled by default and even then the level of information is still a little more limited by comparison to TrueNAS.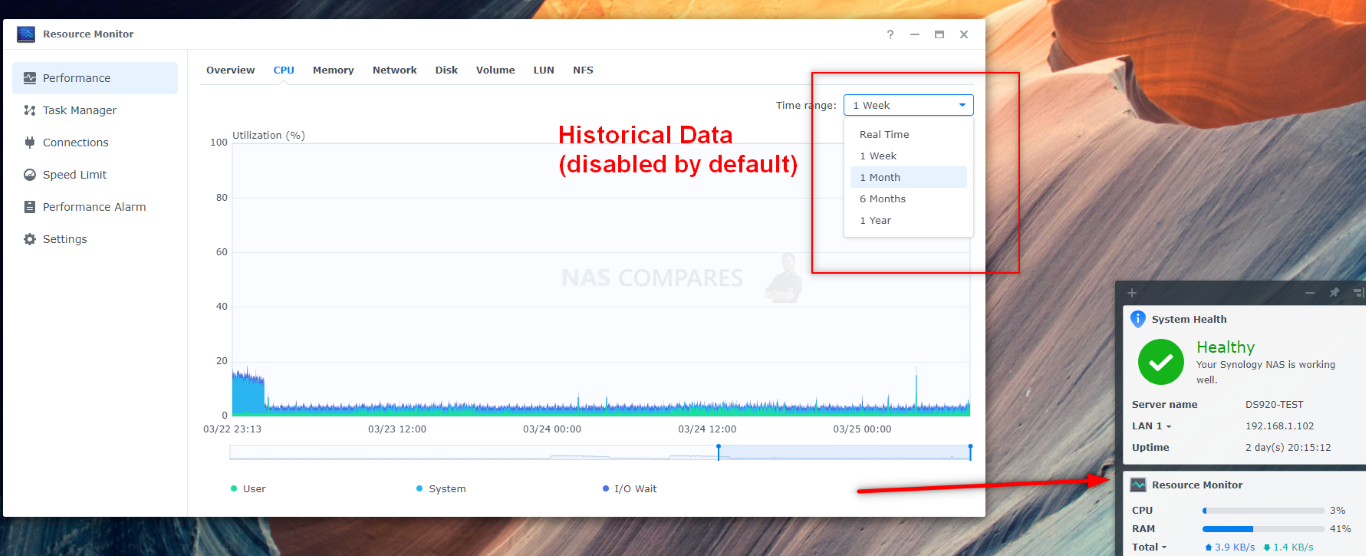 Now it is worth mentioning that Synology DOES have a much, MUCH more analytical and detailed system health monitoring service available in the form of Active Insight, that allows you to really, REALLY breakdown the health of your system+storage (as well as multiple other NAS systems in a single GUI) and produce some staggering detailed reports to be generated in the GUI or emailed to system admins/managers. However Active Insight is a subscription service and not available by default with your Synology NAS purchase, so although it IS available, the fact that this is an additional subscription locked model will put some users off a little.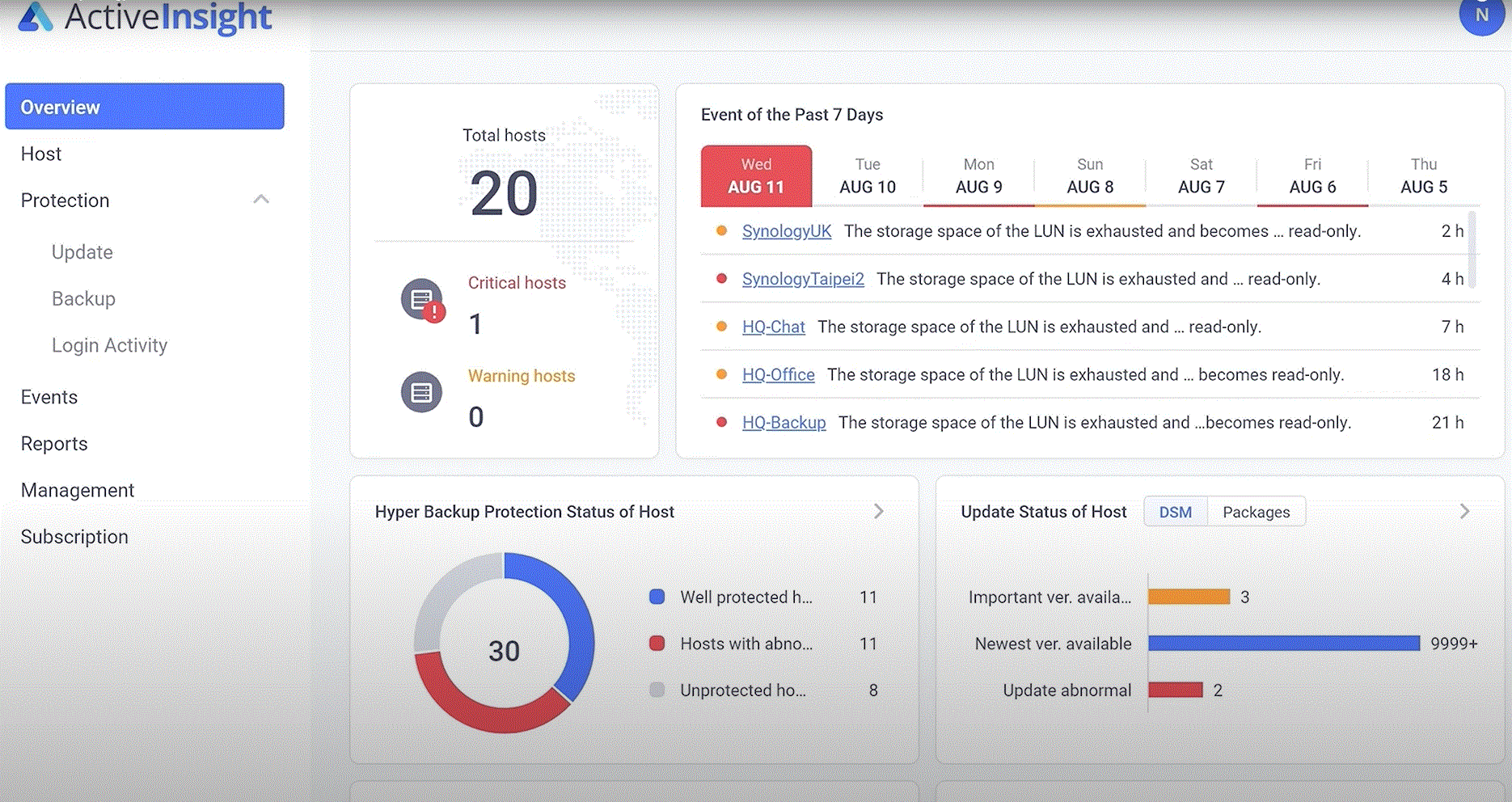 Overall the user-friendly design, ease of use and intuitive design of Synology DSM genuinely cannot be understated, making it considerably more appealing to newer users and those who want a clear pathway toward their intended system setting, service or application. TrueNAS Core on the other hand is a significant degree more technical in its approach and can be both complex to navigate for the less novice user and intimidating to those fearful of making a miss-step when managing the system. This ends up meaning that the move overwhelming TrueNAS GUI can be a gold mine of control and information compared to DSM 7 for those that are willing to put the time in to learn. Whereas Synology DSM is considerably easier to navigate, but the extent to which it can be adapted and controlled via the GUI is also much less customizable.
Synology DSM 7 vs TrueNAS Core – Users & Customization
As soon you have established your TrueNAS or Synology NAS system, you are likely going to start customizing the system to your own specific network and requirements. Most of the time this means that you will want to create several users, groups or system identities for applications to access your storage and in turn grant those accounts with their own range of storage access privileges, system powers and security settings. Both Synology DSM and TrueNAS Core allow you to do this, but once again the way in which they do this and the extent to which this can be approached differ noticeably on these platforms. Synology has an option in its control panel to allow you to create multiple user accounts, then give those individual accounts access to pre-defined folders and storage, as well as system application access, quotas and even rules on password validity. This is then further built on with similarly approached group structures with those same customization options, but also allows you to move one or more users in between groups to adapt their access/quotas as they move (useful for company staff and their teams).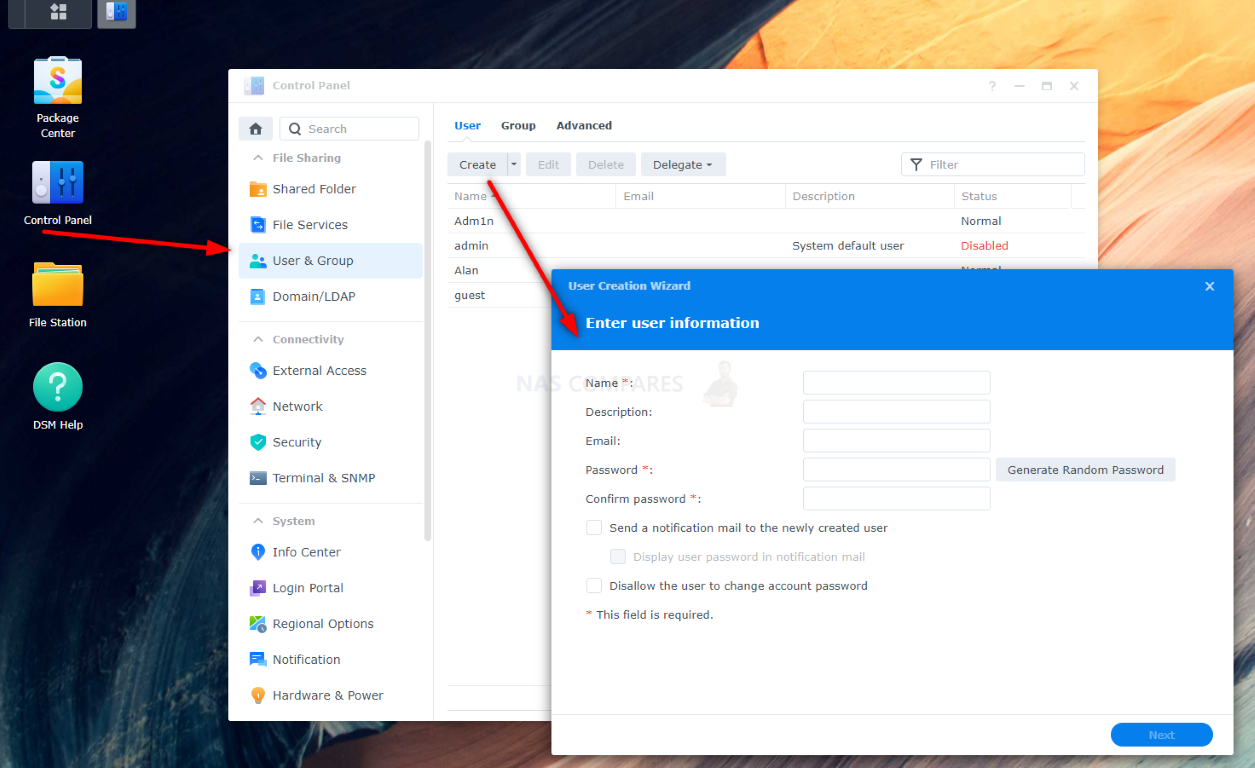 TrueNAS offers a very similar level of creation and control in user and group creation, squeezing the window-by-window creation that DSM uses in its user-creator windows into a single window – which as you might expect is a great deal more informative BUT is another bit of detail overload at times once your system and structure increases in complexity over the years). In the case of both TrueNAS and Synology DSM 7, these user accounts each allows the owner to access the NAS in a separate/parallel access login via the GUI and connected services, as well as having security and access rules in place that can block malicious access as needed. These rules and access rights can be adapted on the fly by the admin easily on both DSM and TrueNAS.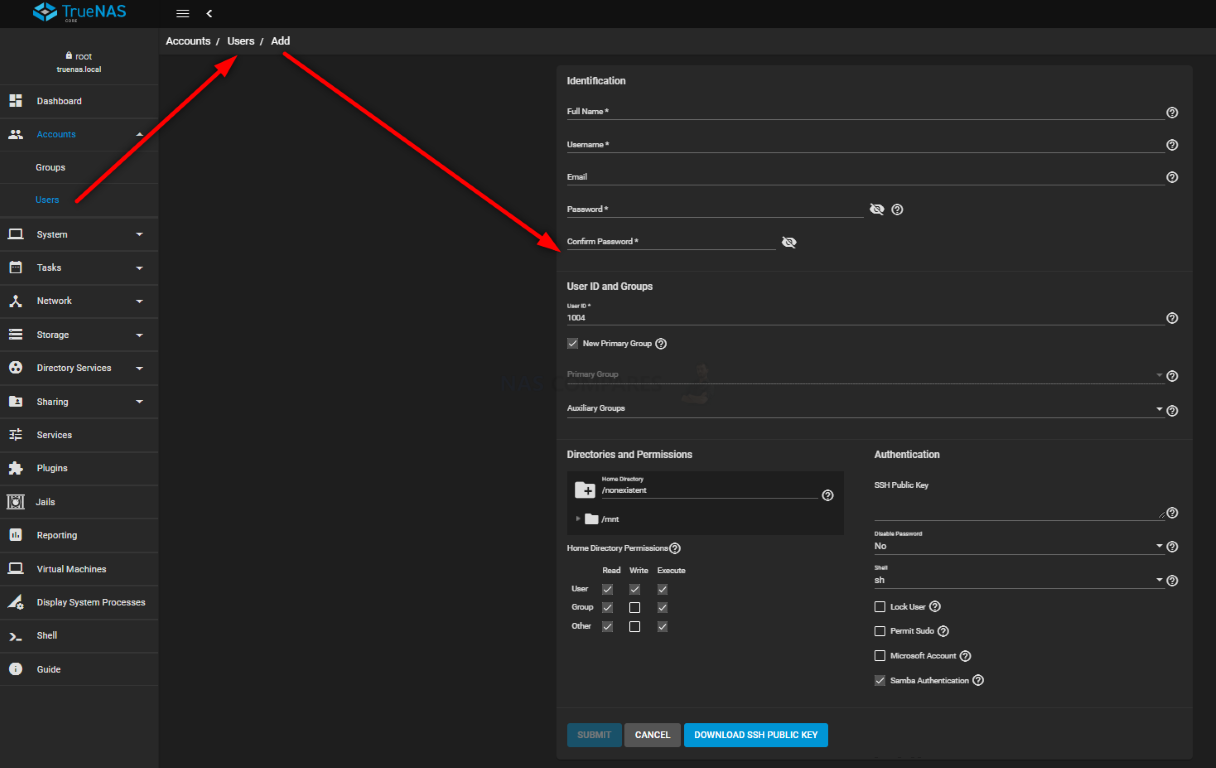 One thing that is absent in TrueNAS (which is available to a degree in TrueNAS Scale however) but IS available on DSM is the option to create bulk accounts quickly, as well as upload an existing CSV of user accounts to the NAS. For those that are migrating from an existing database and want to move their user data over (and then move these users into groups), this is going to be a useful extra option. Not something for the long term, but a nice initial service nonetheless.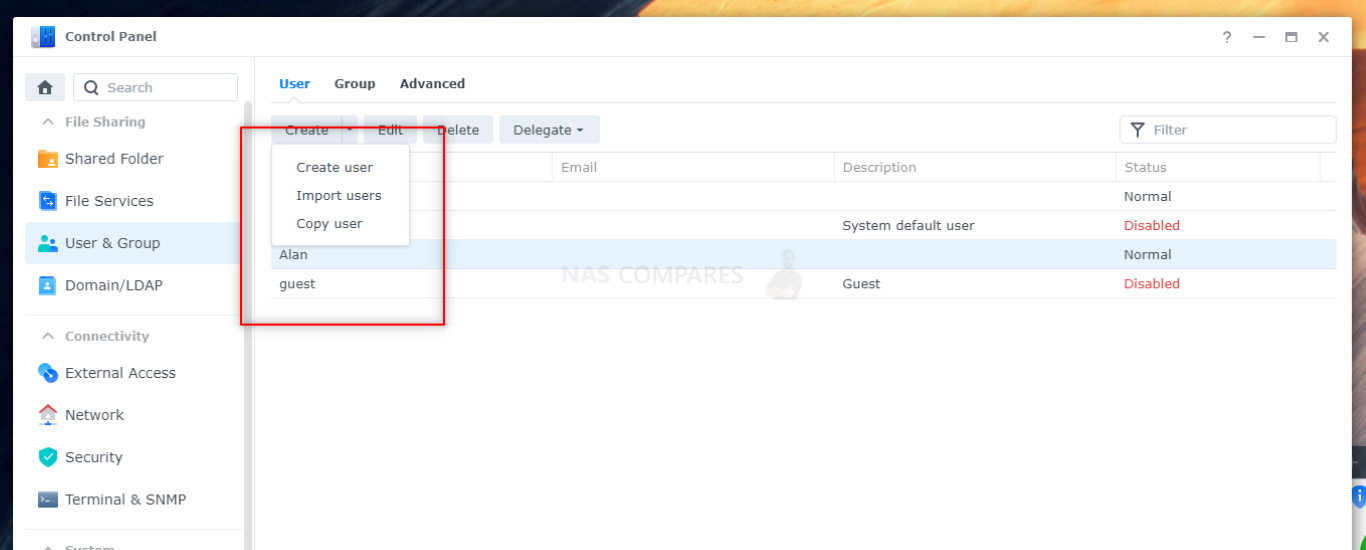 Both systems allow you to adapt the admin powers of existing users quickly, but it is also worth highlighting that the Synology NAS platform allows you to change a user's credentials and access temporarily higher in a semi-automated 'delegation' option in the user control UI. TrueNAS has a similar setting to this, but lacks the timed management and ease of switching on the fly in how it is presented in DSM.

The design of the GUI in your web browser on both TrueNAS and Synology DSM are both a little rigid in just how much you can adapt what you can see and change to your liking. Both platforms allow you to change elements of the colours on screen and user login avatar to a point, however, the TrueNAS platform provides a much wider degree of choice of customization, thanks to its theme creator. This allows you to choose between a range of present colour/icon themes, as well as create your own colour pallet, font scale/detail and adapt the icons to your liking. Its only a few minor extras, but it is something that no other NAS platforms account for in their customization.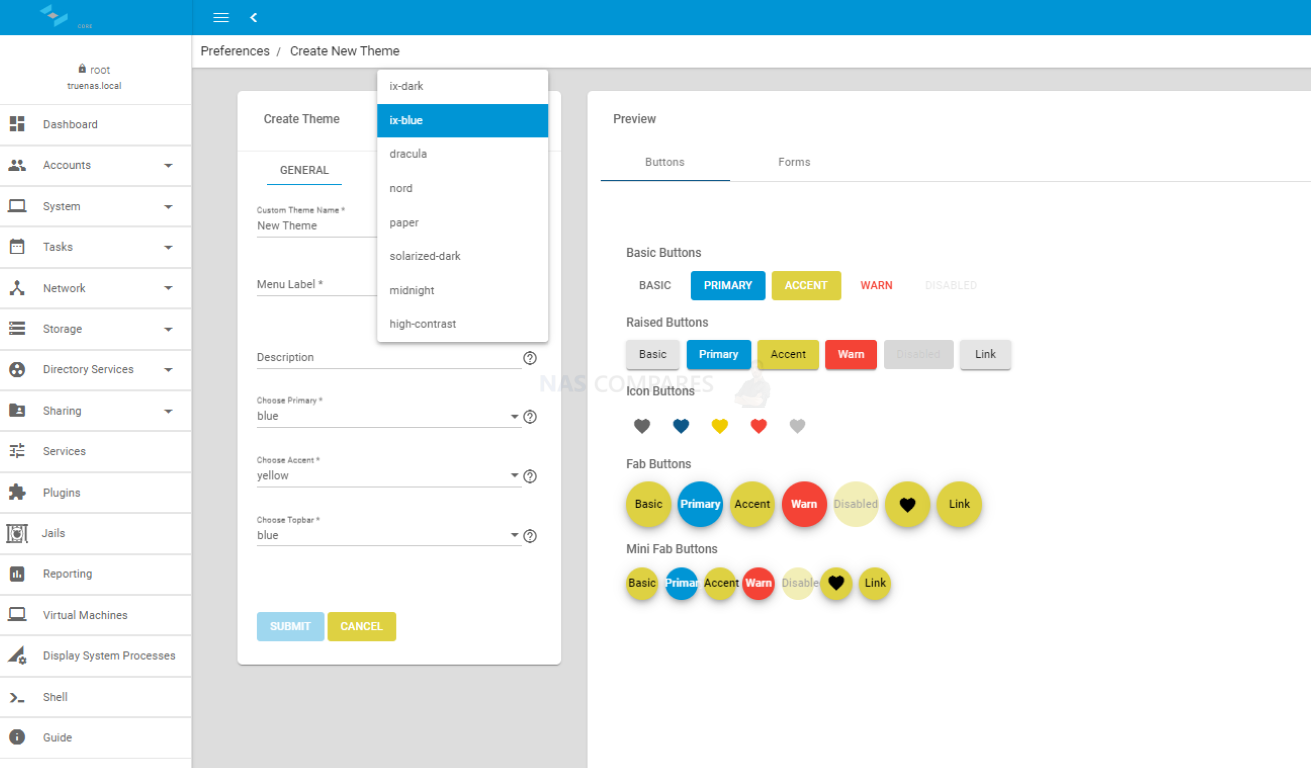 The Synology customisation in its GUI is a lot more limited, however, with the wallpaper, text sizing and icon changes being the only real options. That really surprises me, given the operating system vibe that DSM provides in the web browser GUI.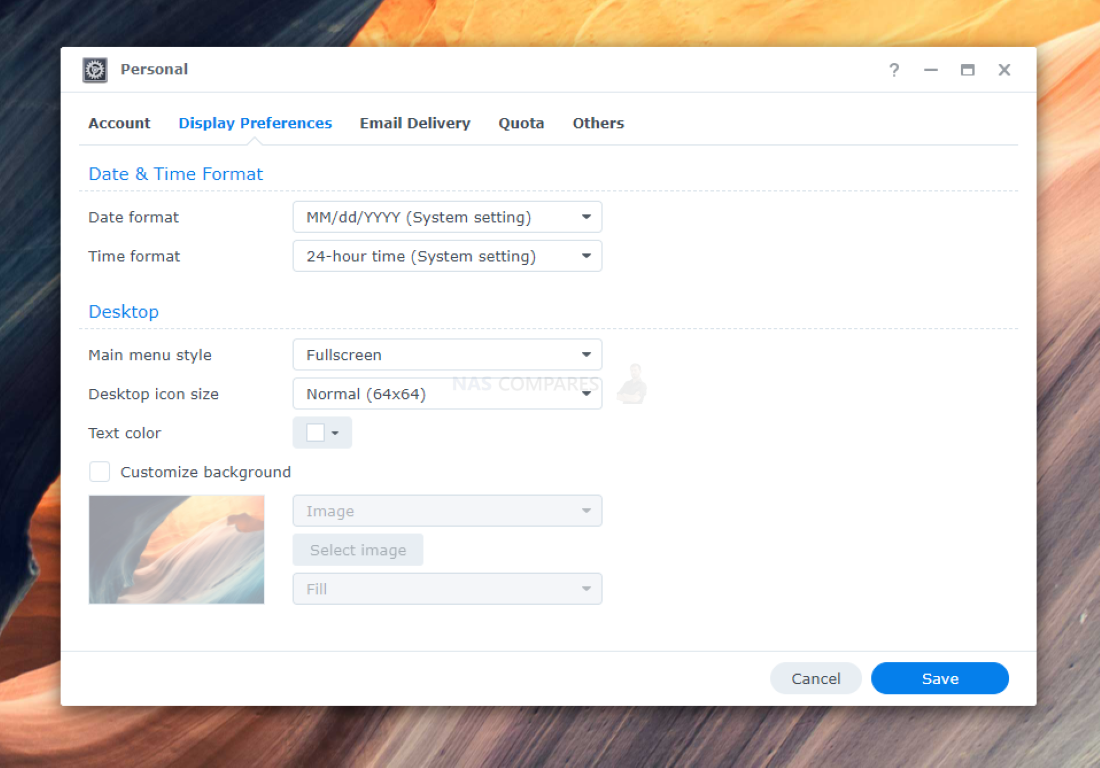 Overall, this is another case of Synology DSM being more user-friendly than the TrueNAS platform, but both platforms provide a similar level of user creation and customization. That said, the Synology DSM platform is pretty rigid in how you can customize the GUI in terms of fonts, icons and structure (only really offering the wallpaper and icon changes really) compared with the custom theme creation built into TrueNAS. That sad, bulk user creation and the option to import existing CSVs of users onto DSM are an often overlooked but huge time saving extra that I was surprised was not available on TrueNAS Core (but available on SCALE sort of). Overall, I think more complex user creation is going to run better on the TrueNAS platform, but fairly straightforward and larger-scale user creation is going to be much faster and easier on Synology DSM.
📧 LET ME KNOW ABOUT NEW POSTS 🔔
Join 1,461 other subscribers
Get an alert every time something gets added to this specific article!
This description contains links to Amazon. These links will take you to some of the products mentioned in today's content. As an Amazon Associate, I earn from qualifying purchases. Visit the NASCompares Deal Finder to find the best place to buy this device in your region, based on Service, Support and Reputation - Just Search for your NAS Drive in the Box Below
Need Advice on Data Storage from an Expert?
We want to keep the free advice on NASCompares FREE for as long as we can. Since this service started back in Jan '18, We have helped hundreds of users every month solve their storage woes, but we can only continue to do this with your support. So please do choose to buy at Amazon US and Amazon UK on the articles when buying to provide advert revenue support or to donate/support the site below.

Finally, for free advice about your setup, j
ust leave a message in the comments below here at NASCompares.com and we will get back to you.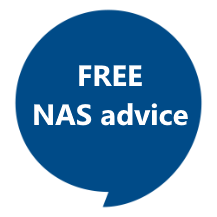 Need Help?
Where possible (and where appropriate) please provide as much information about your requirements, as then I can arrange the best answer and solution to your needs. Do not worry about your e-mail address being required, it will NOT be used in a mailing list and will NOT be used in any way other than to respond to your enquiry.
Support What We Do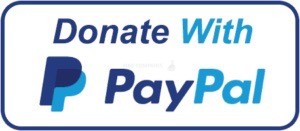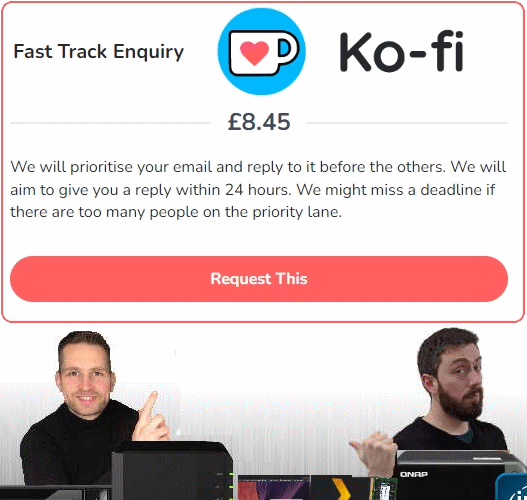 Terms and Conditions
Alternatively, why not ask me on the
ASK NASCompares forum
, by clicking the button below. This is a community hub that serves as a place that I can answer your question, chew the fat, share new release information and even get corrections posted. I will always get around to answering ALL queries, but as a one-man operation, I cannot promise speed! So by sharing your query in the
ASK NASCompares
section below, you can get a better range of solutions and suggestions, alongside my own.