Synology RS422+ NAS Drive Revealed
As we slowly learn more about what Synology has planned for 2022 in their hardware and software solutions, one thing that is becoming increasingly clear is that the latest refresh of some of their staple hardware series has made some big changes in scalability. The latest NAS to be revealed for Synology 2022 is the RS422+ 4-Bay Rackstation, a similar NAS to the current RS820+, but with some key differences in its internal AND external architecture. Synology has featured one or two different SMB fully-featured 1U rackmounts in their portfolio over the years and this 40cm deep rackstation features several of the specifications of the Synology DS1522+ NAS we revealed recently, so let's breakdown everything we know about the Synology RS422+ NAS so far.

ARTICLE UPDATED 27th APRIL
Further information on the RS422+ Rackstation NAS has become available that details a lot more information about the specifications of the system, as well as confirmation regarding hard drive and SSD compatibility on this system when released. I have also added further information regarding the E10G22-T1-Mini adapter for this system.
Synology RS422+ Rackstation NAS Hardware Specifications
The new Synology RS422+ rackstation NAS arrives with a number or architectural choices that suggest that the system may have a slightly more value/affordable angle around its design over that of the RS820+. It arrives with an embedded AMD Ryzen CPU inside, much like the previous 4 bay rackmount in the 20+ series. However, unlike the quad-core 2.1Ghz Ryzen V1500B in the last generation, this new NAS features a dual-core 2.6Ghz-3.1Ghz Ryzen R1600 embedded Ryzen processor. Now, this IS a more proficient CPU, albeit a shame that it is 2 Cores/4 threads. Also, memory at this time has been stated as 2GB of DDR4 ECC. However, this memory cannot be upgraded/increased and 2 gigabytes is the most you will ever be able to utilize'. Additionally, the RS4422+ does not arrive with the m.2 NVMe SSD slots that some of the Diskstaiton solutions arrive with.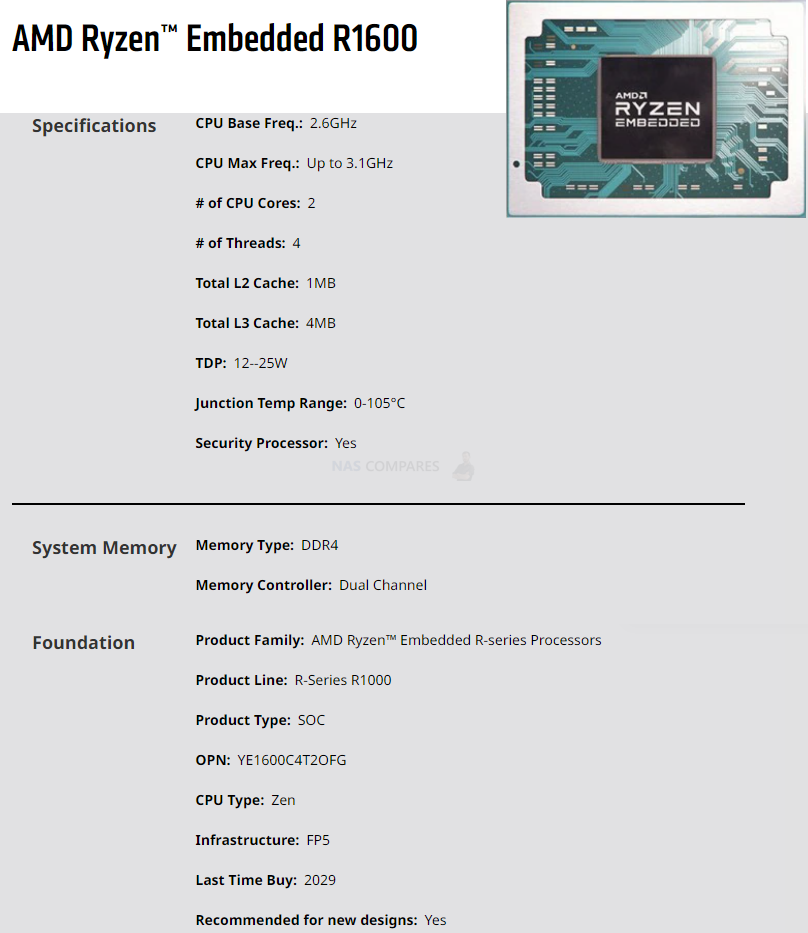 However, the thing that interests me the MOST about this system is a neat little extra slot that the RS422+ arrives with on the rear. Alongside the 2x ethernet ports (1GbE – which really surprised me! With so many of us banking on 2.5GbE, as well as only featuring 2x) there is a small slot that allows you to install an optional and proprietary E10G22-T1-Mini 10GbE Module. This means that this 4-bay system can have 10GbE connectivity added down the line. Now, I am not completely in love with the idea of this connection being added via a proprietary add on that is likely physically specific to Synology NAS, however, there is every chance that this is the case due to reasons of physical space on the system and PCI lane limitations. A couple of months ago on the Data News of the Week series on YouTube, I discussed an m.2 to 10GbE adapter that had been developed (with a dedicated controller from Realtek) that allows 10G to be connected via a simple 10G port. This could potentially be the same, but we are still awaiting confirmation on that one. Here are the rest of the specifications we know so far:
CPU
AMD Ryzen™ R1600 dual-core (4-threads) 2.6 GHz, max boost clock up to 3.1 GHz
Memory
2 GB DDR4 ECC
Compatible drive types
4 x 3.5″ SATA HDD or 2.5″ SATA SSD
Hot swappable drives
Yes
External ports
1 x USB 3.2 Gen 1 port
Form factor
Rackmount 1U
Size (HxWxD)
•  44 x 430.5 x 295.5 mm
•  44 x 478 x 327.5 mm (with server handles)
Weight
4.38 kg
LAN ports
2 x 1GbE RJ-45
Wake on LAN/WAN
Yes
Network upgrade
Supports E10G22-T1-Mini 10GbE RJ-45 Network Upgrade Module
Scheduled power on/off
Yes
System fans
3 x (40 x 40 x 20 mm)
Reported Noise Level
28.5 db(A)
Power Supplier
Internal, 100W
Power Consumption Active
37.93W
Power Consumption IDLE
13.43W
AC input power voltage
100 V to 240 V AC
Power frequency
50/60 Hz, single phase
Operating temperature
0°C to 35°C (32°F to 95°F)
Storage temperature
-20°C to 60°C (-5°F to 140°F)
Relative humidity
5% to 95% RH
Maximum operating altitude
5,000 m (16,400 ft)
Regarding hard drive and SSD compatibility on the Synology RS422+ NAS, Synology have detailed Seagate and Toshiba (as well as their own HDD/SSDs too of course) are compatible with this NAS. This will come as good news for anyone that was concerned that Synology might have been extending their position currently on enterprise 2022 released hardware towards supporting and recommending other HDD models towards the Home, Prosumer and SMB tiers of their portfolio.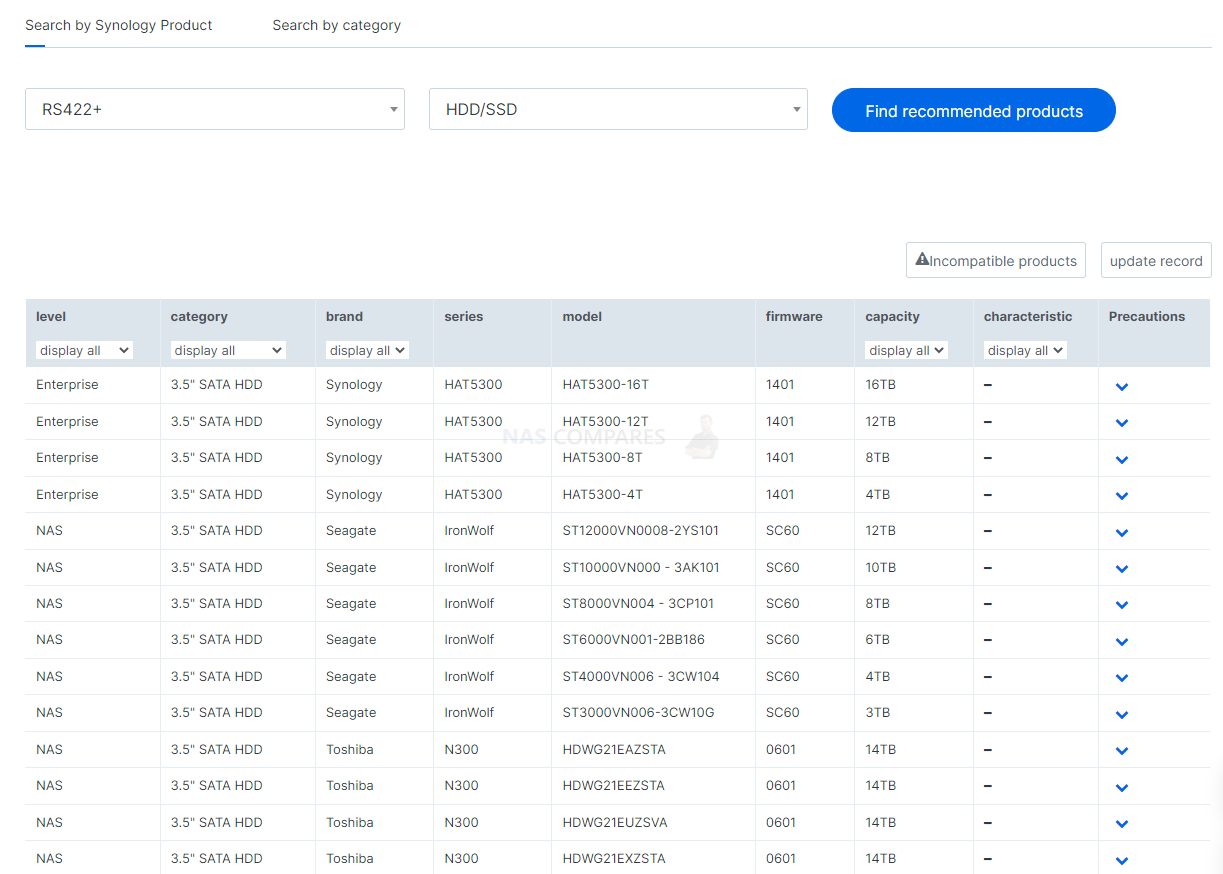 Synology RS422+ Rackstation NAS Software Support
In terms of software and DSM 7.1, the Synology RS422+ NAS supports pretty much all the of the first party applications available from the brand, as well as all the storage services that the brand is well known for. The 2GB of memory supported by this system does mean that some applications are a little more 'lower glass ceiling' in their full utilization, but for a small business that is just looking for an easy to deploy storage server for their data, backups, surveillance and a couple of lite virtual deployed clients, the RS422+ has both the hardware and the software to get that one Here is the full breakdown of the software support of the RS422+ rackstation.
DSM Product Specifications

Storage space management

Maximum single storage space capacity*
108TB
Maximum storage space
64
SSD Read/Write Cache (White Paper)
YES
SSD TRIM
YES
Supported RAID disk array types

Synology Hybrid RAID
Basic
JBOD
RAID 0
RAID 1
RAID 5
RAID 6
RAID 10

RAID configuration migration

Basic to RAID 1
Basic to RAID 5
RAID 1 to RAID 5
RAID 5 to RAID 6

Expandable storage space with larger hard drive

Synology Hybrid RAID
RAID 1
RAID 5
RAID 6
RAID 10

Add hard disk to expand storage space

Synology Hybrid RAID
JBOD
RAID 5

Global Hot Spare supports RAID types

Synology Hybrid RAID
RAID 1
RAID 5

Remark
Maximum single storage space is not directly equivalent to maximum net total storage capacity. (see more)

file service

archival agreement
SMB/AFP/NFS/FTP/WebDAV
Maximum number of simultaneous SMB/AFP/FTP connections
500
Windows Access Control List (ACL) integration
YES
NFS Kerberos authentication
YES
Remark
Test criteria are based on the maximum number of simultaneous connections supported by this model. During the test, 25% of the connections were simultaneously transferring files. The transfer process only ensures that the connection is not interrupted, and the minimum transfer speed cannot be guaranteed.

Accounts and Shared Folders

Maximum number of local user accounts
2,048
Maximum number of local groups
256
Maximum number of shared folders
512
Maximum Shared Folder Sync Tasks
8

Hybrid Share

Maximum number of Hybrid Share folders
10
Remark
For more details on the maximum number of folders for Hybrid Share, see this article .

high availability

Synology High Availability
YES

log center

Logs received per second
800

General Specifications

Internet Protocol
SMB1 (CIFS), SMB2, SMB3, NFSv3, NFSv4, NFSv4.1, NFS Kerberized sessions, iSCSI, HTTP, HTTPs, FTP, SNMP, LDAP, CalDAV
Supported Browsers

Google Chrome
Firefox
Microsoft Edge
Safari

supported languages
English, Deutsch, Français, Italiano, Español, Dansk, Norsk, Svenska, Nederlands, Русский, Polski, Magyar, Português do Brasil, Português Europeu, Türkçe, Český, ภาษาไทย, Japanese, 한국어, Traditional Chinese, Simplified Chinese
Remark
For details on supported browser versions, please refer to the DSM Specifications .

Synology Chat

Maximum number of people online at the same time
100
Remark

Simulation of user environments, measured with an average of 20,000 messages, emojis, or stickers per user, requires less than ten seconds of server response time.
Where applicable, the system is tested with maximum memory installed and set to allow the maximum number of simultaneous connections.

Document Viewer

YES

Download Station

Maximum number of download tasks
80

SAN Manager

Maximum number of iSCSI Targets
128
Maximum number of LUNs
256
LUN Clone/Snapshot, Windows Offload Data Transfer (ODX)
YES

Media Server

DLNA Compatible

Synology Photos

face recognition

Snapshot Replication

The maximum number of snapshots supported by a single shared folder
1,024
The maximum number of system snapshots
65,536

Surveillance Station

Maximum number of camera support channels (requires installation of camera authorization)
40 (with 2 free licenses) (check compatible IP cameras)
Frames per second (FPS) (H.264)
1200 FPS @ 720p (1280×720)
800 FPS @ 1080p (1920×1080)
350 FPS @ 3M (2048×1536)
280 FPS @ 5M (2591×1944)
170 FPS @ 4K (3840×2160)
Frames per second (FPS) (H.265)
1200 FPS @ 720p (1280×720)
1200 FPS @ 1080p (1920×1080)
600 FPS @ 3M (2048×1536)
480 FPS @ 5M (2591×1944)
200 FPS @ 4K (3840×2160)
Remark

The maximum number of IP cameras and FPS figures are obtained when the test rig is continuously recording with a full hard drive.
Actual system capabilities will vary based on system configuration, hard drive performance, number of features enabled, and presence of other workloads.

Synology Drive

Recommended number of clients that can be synchronized at the same time
350 (The number of devices that can be connected at the same time when the recommended number of files is stored)
Recommended number of files to store
5,000,000 (applicable to indexed or files belonging to Synology Drive , files accessed through other protocols, please refer to the file service in the above field)
Remark

Exceeding the recommended quantities above will not cause the kit to stop functioning, only longer response times.
Using SSD cache can significantly improve performance.
The Btrfs file system and unencrypted shared folders were used in the above tests.

Synology Office

maximum number of users
200
Remark

Test opening multiple files, each edited by 30 users simultaneously.
Client performance may affect the maximum number of simultaneous editing users. Client Test PC Specifications: Intel Core i3-3220 / 8GB RAM

Video Station

YES

VPN Server

Maximum number of connections
40
Synology RS422+ NAS – Release Date and Price
Although we have lots of information on the hardware specifications of the Synology RS422+ NAS and details on the design, when it comes to release details and possible pricing, there is little to no information at the time of writing. Synology has always tried to match the price of the predecessor unit in a series in their portfolio (maybe increasing 2-3% on the RRP factoring in inflation, component price increases. However, the RS422+ is a different beast to the RS820+ and RS819 before it, as well as lacking the storage expandability of those, so that makes the price a great deal harder to estimate! Regarding release dates, as this system has the '22 model ID, that tends to mean that the system will arrive before the end of July/August at the very latest. That said, I think this system will drop a good while before that and I assume somewhere in the 2nd half of Q2 (May/June). There are a few more Synology bits to discuss coming shortly, so do remember to subscribe or bookmark as more new information is published. Cheers for reading and have a lovely week!
📧 LET ME KNOW ABOUT NEW POSTS 🔔
Join 1,415 other subscribers
Get an alert every time something gets added to this specific article!
This description contains links to Amazon. These links will take you to some of the products mentioned in today's content. As an Amazon Associate, I earn from qualifying purchases. Visit the NASCompares Deal Finder to find the best place to buy this device in your region, based on Service, Support and Reputation - Just Search for your NAS Drive in the Box Below
Need Advice on Data Storage from an Expert?
We want to keep the free advice on NASCompares FREE for as long as we can. Since this service started back in Jan '18, We have helped hundreds of users every month solve their storage woes, but we can only continue to do this with your support. So please do choose to buy at Amazon US and Amazon UK on the articles when buying to provide advert revenue support or to donate/support the site below.

Finally, for free advice about your setup, j
ust leave a message in the comments below here at NASCompares.com and we will get back to you.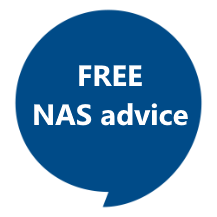 Need Help?
Where possible (and where appropriate) please provide as much information about your requirements, as then I can arrange the best answer and solution to your needs. Do not worry about your e-mail address being required, it will NOT be used in a mailing list and will NOT be used in any way other than to respond to your enquiry.
Support What We Do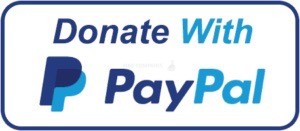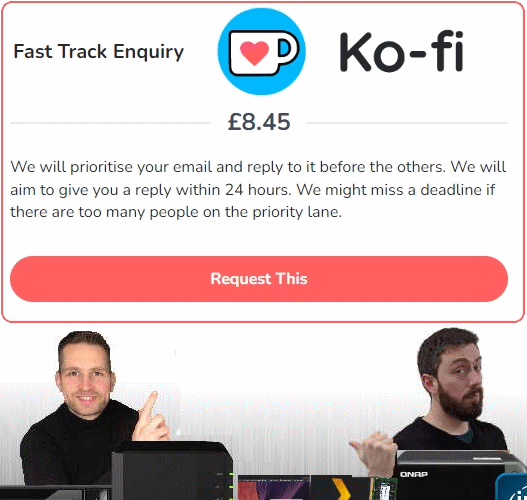 Terms and Conditions
Alternatively, why not ask me on the
ASK NASCompares forum
, by clicking the button below. This is a community hub that serves as a place that I can answer your question, chew the fat, share new release information and even get corrections posted. I will always get around to answering ALL queries, but as a one-man operation, I cannot promise speed! So by sharing your query in the
ASK NASCompares
section below, you can get a better range of solutions and suggestions, alongside my own.