Update on the Specifications on the Synology DVA1622 NAS
In order to understand why the DVA1622 NAS/NVR is such a big deal, you have to look a little beyond the hardware and into the software that the brand provides. Synology' surveillance station platform is a genuinely groundbreaking piece of software that is included with every single Synology NAS system. Indeed, it is one of the applications available in the Synology DSM 6.2, 7.0 and 7.1 platforms that many business users SPECIFICALLY buy Synology products for. However, there are several solutions in the brand's portfolio that are significantly geared towards this application than most, with these systems typically arriving with the NVR, VH or DVA module ID. These are systems that have either had their specific default software and services focused on surveillance station, or are designed for standalone deployment for both network or local KVM (keyboard, video and mouse) access to the NVR GUI. However, one hurdle that has always existed in this area of the portfolio was the enormous divide between the solutions. At the affordable end, you have the NVR1218 and VH360HD that provide strict access to Surveillance services, but are power efficient and a little barebones. At the other end, you have the beastly DVA3221, a GPU powered 4-Bay that supports both surveillance station and DSM, as well as multiple DVA (deep video analysis in real time with AI recognition) services, but lacks the HDMI/KVM setup and if considerably more expensive. This is why the DVA1622 2-Bay Surveillance NAS is an interesting system. Arriving with slightly more modest hardware than the DVA3221, it is still able to support HDMI output, 16 IP cameras at once and 2 simultaneous deep video analysis operations or one AI-powered facial recognition task. Let's discuss everything new we have learned about the DVA1622.
I originally shared the initial information on the Synology DVA1622 NAS System back in December 2021 here.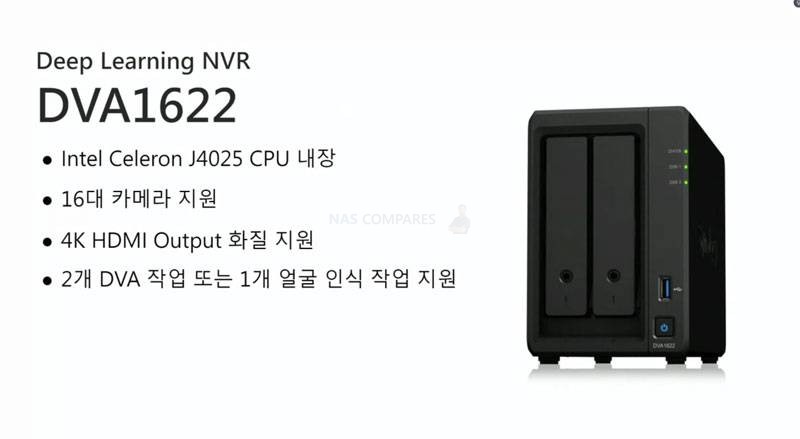 Synology DVA1622 NAS – Hardware
As mentioned, we discussed the DVA1622 back at the start of Dec 2021, after Synology revealed the system and their plans for Surveillance Station 9 at the brand's 2022 launch event. At that time, although we know a small amount about its architecture, there were still questions surrounding its internal hardware. We have since learned that this NVR system arrives with a dual-core Intel Celeron J4025 CPU, that has a 2.0Ghz clock speed that can be increased to 2.9Ghz when needed. This CPU was originally premiered on the Synology portfolio in the DS420+ and DS220+. This also means that the system will likely arrive with 4-8GB of DDR4 memory (TBC, but the larger DVA systems arrived with 8GB). This CPU feature embedded graphics and allows 4K playback and supports H.265 (aka HEVC, highly efficient video codec) decoding – which is largely the standard for hi-def IP cameras right now and will be crucial for the system when processing larger frequency streams. This CPU is a little modest, but it is also worth remembering that the DVA3221 only featured an Intel C3538 CPU and it's lack of an embedded graphics component was assisted by a NVIDIA GeForce GTX 1650 inside. Whether Synology have countered this in the more petite DVA1622 with the use of an m.2 TPU / AI module, a much more streamlined GFX card or even switched the system to a pure Surveillance station NVR NAS and therefore the embedded graphics provide enough support for those 2/1 AI tasks is yet to be confirmed.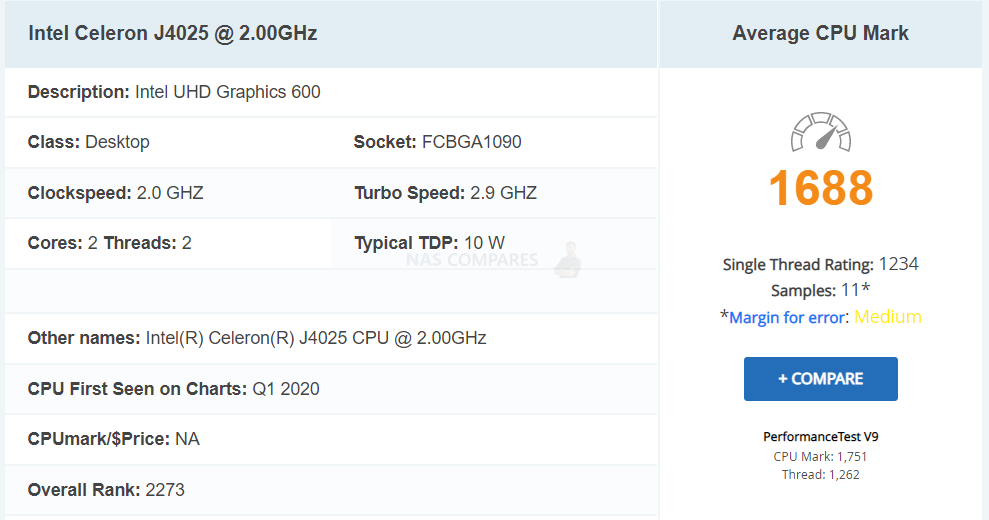 However, the fact that the DVA1622 features an HDMI is something that I do not think gets anywhere near enough praise as it should. A local output for your surveillance system can often be VITAL in the event of a network failure (not impossible during security threats) and/or simply as a direct, low latency access method to your NVR in a standalone desktop setting. The previous two DVA releases (DVA3221 and DVA3219) both lacked this feature, despite them arriving with NVIDIA cards that featured HDMI and DVA outputs. This also further indicates that the DVA1622 will be a NAS that runs ONLY surveillance station 9 and not the wider DSM platform. This is not really an issue though, as a system like this is tailor-made for surveillance alone of course. Note, image below is based on the NVR1218 system and for guidance purposes.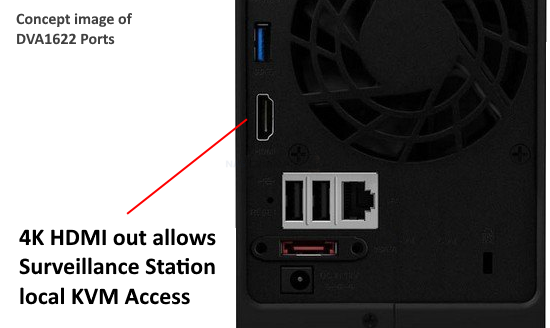 Synology DVA1622 NAS – Surveillance Software and Services
As mentioned, the Synology DVA1622 NAS supports two DVA tasks or one face recognition tasks (alongside the wider range of services that are built into the impressively enterprise and intuitive Surveillance Station software. The system can support 16 cameras at once and although we are still awaiting confirmation on the number of default camera licenses that the NVR1622 will arrive with (almost certainly more than the default 2x that most Synology Diskstation system arrives with) it is largely guaranteed that you will have FULL access to ALL the features of the platform – but don't all Synolgo yNAS have these? Well, yes and no. Despite the fact that almost all Synology NAS devices arrived with Surveillance Station, the performance of the security software will always differ on each Synology NAS device because of its respective hardware. Until recently, these differences could be measured in easy and straightforward terms, such as:
Number of simultaneous cameras one time
The frame rate of individual cameras recording
Resolution supported by individual cameras simultaneously
These three ways were the key measurements with which you could decide the right Synology surveillance station NAS for your needs, as different CPU and memory combinations lead to varying levels of coverage.
What makes the DVA1622 so different is both the improved graphical performance handling inside and the extra real-time supported surveillance add-ons that it enables with it. Typically, a surveillance NAS will be used as a means of being notified of and actioning security alerts. The bulk of security alerts can simply be described as 'Thing A is in the field of vision of Camera B', and should not be. The DVA1622 supports all of the control and alerts that you would find on almost any Synology NAS, such as motion detection, light detection and heat (depending on the camera in question). These alerts will almost always require you to assess recorded footage after the event you are being notified about, reviewing and assessing old footage after the fact and make a judgement on whether this is a perceived negative action. This not only takes time, but also manpower, and with so many false alarms in play (trees moving in the wind, motion detection in a busy environment or night vision tracking as LED hardware switches time of day activity, etc) this can lead to both excessive time-wasting and unreliable results.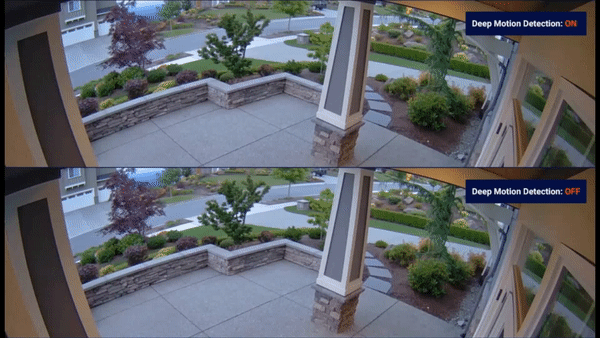 The answer to this is DVA (Deep Video Analysis) thanks to this, that means that footage is being analysed by an AI inside the DVA1622 and false alerts and unreliable data can be eliminated instantly. The DVA1622 is smart enough to know the difference between a person and a car, a tree and a bag, and so on and so forth – as well as being able to be programmed to identify things, rather than on motion or blobs of pixels. In real terms that means that you can monitor an entire area over multiple cameras, filled with constantly moving people, and yet it can see if someone has left an unattended item or a vehicle has entered the scene. Likewise, because it can differentiate the difference between items moving in the wind and items that have their own traction, it can alert you to the movement of things without wasting your time with a leaf falling off a tree. These are the DVA tasks that the DVA1622 can create and action that regular DS and RS NAS systems currently cannot, with either two general AI-powered tasks available to run at once or instead run a single (much more resource-intensive) facial recognition task.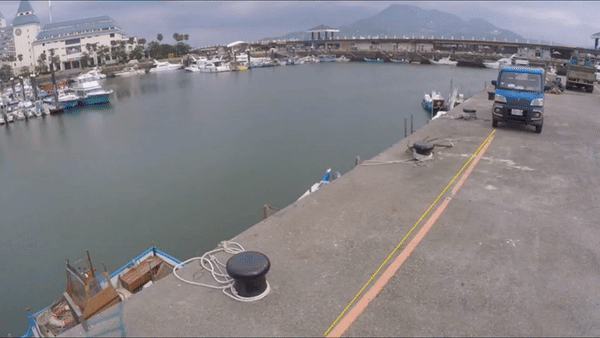 This system of deep video analytics goes even further though, with recognition of people and trigger zones. In real terms, that means that you can draw an area of effect, or a start and finish line digitally thanks to the surveillance station user interface that the deep video analytics AI in the DVA1622 can work with to identify if people move in and out of a given zone, as well as keep count and subtract numbers if needed. This kind of analytics can, of course, be done by humans later on and with hours, days, weeks and months of recorded footage, but it saves a huge amount of time and resources to have this kind of video analysis done in real-time.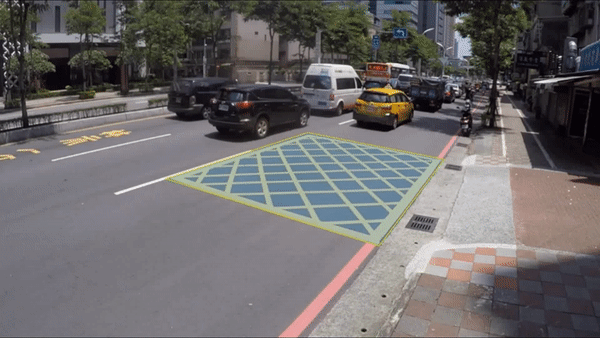 These are the things that make the Synology DVA1622 such an impressive device and a tremendously positive thing that these features are going to be available on a much smaller scale (with local KVM access of course) on the Synology DVA1622.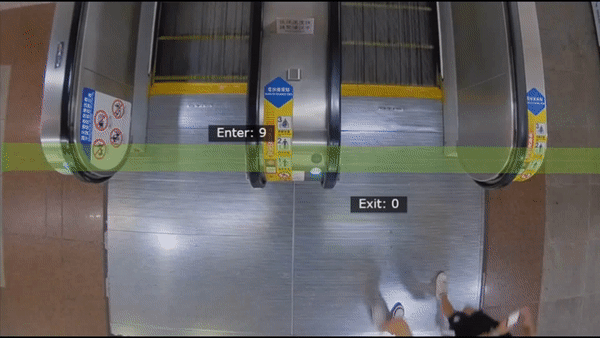 Synology DVA1622 NAS – Release Date and Price
As previously mentioned, the DVA1622 was one of the few NAS systems that were revealed by Synology at their 2022 launch event and alongside the Surveillance Station 9.0 software update. Since that event, Surveillance Station 9.0 has been released in Beta (with numerous improvements that are detailed HERE), along with DSM 7.1 and numerous other solutions in hardware and software that were related for Q1/Q2 being released. Therefore, I think the NVR1622 will be released before the end of Q2 2022. Pricing on the other hand is going to be a little harder to pin down. On the face of it, this system shares a few primary architecture specifications of the DS220+, however, it also has the Deep Video Analysis support, the HDMI output, Surveillance Station Focus and the likelihood of increased included camera licenses will almost certainly push the price of this system up. I would say it will likely land in the $500-600 price point – but again, that is a HUGE TBC!
📧 LET ME KNOW ABOUT NEW POSTS 🔔
Join 1,415 other subscribers
Get an alert every time something gets added to this specific article!
This description contains links to Amazon. These links will take you to some of the products mentioned in today's content. As an Amazon Associate, I earn from qualifying purchases. Visit the NASCompares Deal Finder to find the best place to buy this device in your region, based on Service, Support and Reputation - Just Search for your NAS Drive in the Box Below
Need Advice on Data Storage from an Expert?
We want to keep the free advice on NASCompares FREE for as long as we can. Since this service started back in Jan '18, We have helped hundreds of users every month solve their storage woes, but we can only continue to do this with your support. So please do choose to buy at Amazon US and Amazon UK on the articles when buying to provide advert revenue support or to donate/support the site below.

Finally, for free advice about your setup, j
ust leave a message in the comments below here at NASCompares.com and we will get back to you.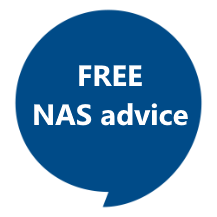 Need Help?
Where possible (and where appropriate) please provide as much information about your requirements, as then I can arrange the best answer and solution to your needs. Do not worry about your e-mail address being required, it will NOT be used in a mailing list and will NOT be used in any way other than to respond to your enquiry.
Support What We Do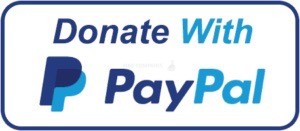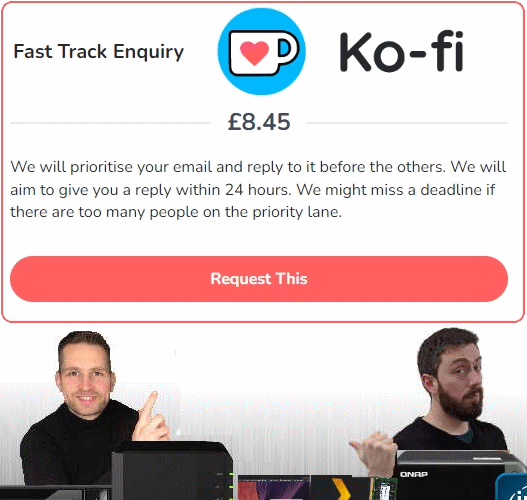 Terms and Conditions
Alternatively, why not ask me on the
ASK NASCompares forum
, by clicking the button below. This is a community hub that serves as a place that I can answer your question, chew the fat, share new release information and even get corrections posted. I will always get around to answering ALL queries, but as a one-man operation, I cannot promise speed! So by sharing your query in the
ASK NASCompares
section below, you can get a better range of solutions and suggestions, alongside my own.