This is what I want and can't find: A JBOD enclosure to house all my orphaned, upgraded HDDs. I am not really looking for a RAID, just a box to power them all and provide a single connector and cable to my iMac. But I want the computer to see them all as separate drives, not an aggregated whole.

Is there such an animal?

9 HDD FROM 500GB – 6TB = 31.5TB
Yes, you can. We tested Qnap Thunderbolt Expansion unit on a MAC and all drives were appearing nicely. Also, any Synology NAS will allow you to create a single drive volume.  I have prepared a quick manual on how to achieve it.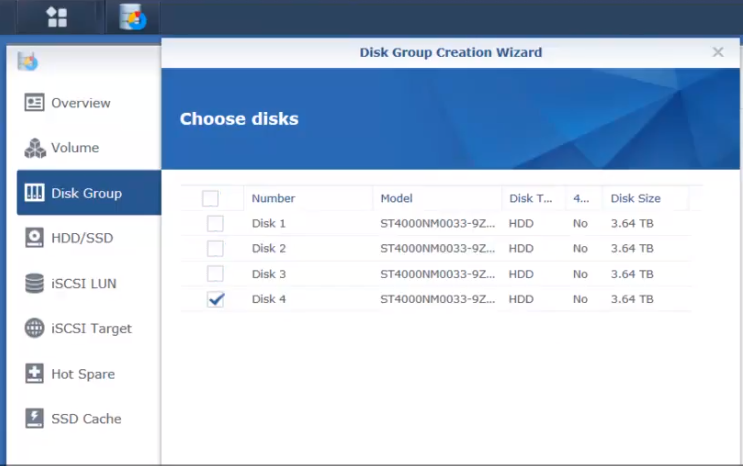 Select one disk at the time.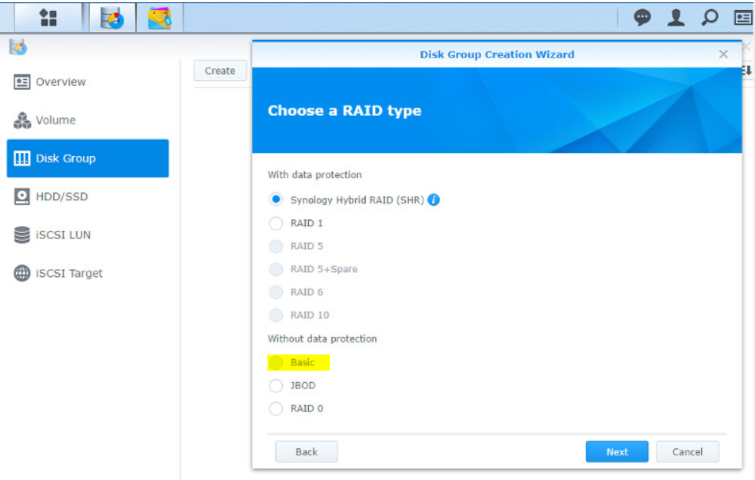 Create a basic pool of one drive.
Then go to the Volume tab and choose from the dropdown disk. Repeat this with every drive.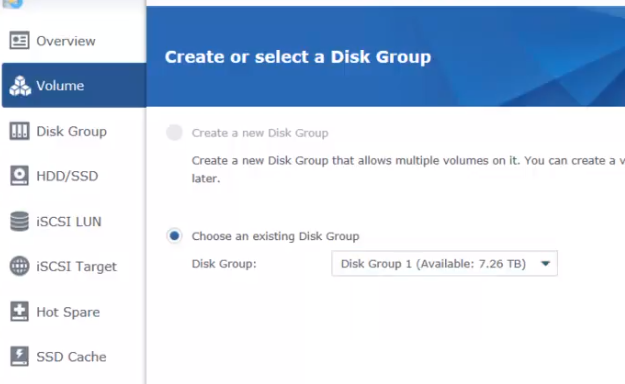 How to connect network drives?
Map with Windows Explorer
Open a Windows Explorer window and go to Computer.
Click Map network drive. This action makes the Map Network Drive window appear.
On the Map Network Drive window, choose a drive letter from the Drive drop-down menu.
In the Folder field, enter the server name of your Synology NAS and shared folder name preceded and separated by backslashes. For example, if the server name of your Synology NAS is "DiskStation," and the name of your shared folder is "Share1," then you should enter "\\DiskStation\Share1." Click Finish when ready.
Enter your DSM username and password.
Can't Access the Shared Folder? The user account you enter here must have access privileges for the shared folder you wish to access.
Finally, a Windows Explorer window appears. Your shared folder will now be mapped and accessible under Computer.
Find regulary updated NAS offers here
Of course I would prefer you choose
AMAZON UK
AMAZON USA
to buy your perfect solution, however, if you would rather buy locally, please use the links used above to take you to your local Amazon store and help support this free advice service with ad revenue. More ways of supporting the blog are described
HERE