Nas or qnap.  I am looking to have a doorbird system installed in our home and believe I need something to store the video on. I don't know which would be ideal. And would like to use it to store system files that our four computers in the home can also access over the network. We have very high end spec computers and all are up to date. We would like a nas that is Quiet!!! Must be quiet as it will be stored in our office. We have maybe 12-18tb of storage between our two main computers. But our home is only cat5e wired unfortunately. We plan to upgrade our router from the nighthawk triband x6 r8000 and get the newer x12 nighthawk that once its released. Our current router seems to be failing. I was referred to this website from spandotcom from YouTube and ds218+ seems like a nice option. But would like to know more and see what would work best with our doorbird system

500-700? Approximately but flexible   4tb or more?
Recording 1080 (Full HD video) continuously for 30 days would require Bandwidth 11.1(Mbit/s) and Total Disk Space 3.43(TB). The DS218+ is a good choice. You can fill it with two 4TB or two 6TB drives. RAID1 option will protect your storage against one drive failure. You could get a simple DS218j or DS218 non-plus, but the performance might disappoint you. It would do the job but would be slow to access.  Alternatively, you can look at DS718+ which can be expanded up to 7 drives later. Or DS418play filled with just two or three drives. More drives can be added later when needed.  Qnap Alternative would be DS251B as a two drive option and TS-453Be as a four drive option.
I personally love Synology software innovations. Especially with their surveillance system. They give you a couple of free licenses, but you get a professional surveillance solution with artificial intelligence built in. It will be smart enough to differentiate tree movement from actual person movement. So that you don't get alerts of unimportant activities. Their machine learning tests even could detect and alert admins if a person was seen with a bag and then left it as he walked away. This detects that something has entered the range, but few things never left. It is even smart enough to do people counting passing the camera.
This is amazing that Doorbird allows NAS to connect and work together with this doorbell system. PEO (power over ethernet cable) is also very beneficial function. You can get a POE switch and a UPS. And in case of an intentional/planned power cut – the camera will still be working and recording footage on a NAS. So that you do not lose any necessary evidence.
IOT automation also fascinates me. You can open a door or a gate or activate other things in your home just with a push of the button.
Connect
"DoorBird Connect" is a free feature which is included in any DoorBird IP Video Door Station. With "DoorBird Connect" you have complete control of your smart home and Internet of Things (IoT). You can connect your DoorBird IP Video Door Station with your favorite components such as traditional door strikes, door chimes, smart locks, home servers, hubs, NAS and NVR's for added convenience, monitoring and security. 
ONVIF POE doorbell camera for Qnap NAS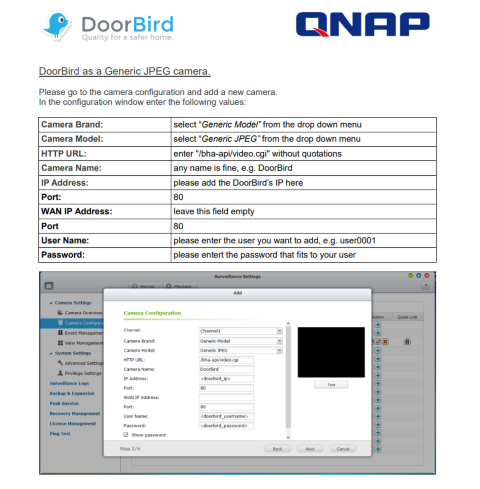 ONVIF POE doorbell camera for Synology NAS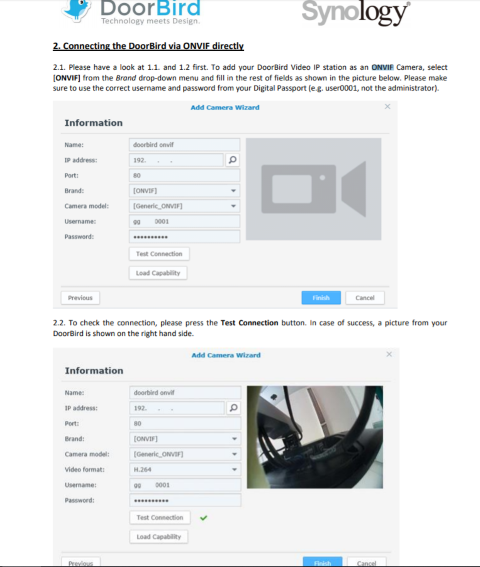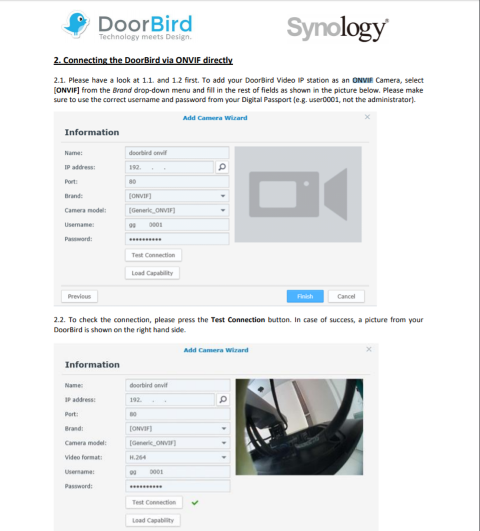 Find regulary updated NAS offers here
Of course I would prefer you choose
AMAZON UK
AMAZON USA
to buy your perfect solution, however, if you would rather buy locally, please use the links used above to take you to your local Amazon store and help support this free advice service with ad revenue. More ways of supporting the blog are described
HERE