1. I want to install android apps on my NAS (e.g. watsapp/ google duo/ internet live TV app etc.) so that i can launch to play on the TV. Video calls using the webcam connceted to USB
2. install the mouse and keyboard so I can acess nas from TV (given synology has only 2 USB ports, connecting the webcam and a mouse will end up using everything. can i use the TV's USB to connect keyboard and webcam, would it still work, there by freeing up the ports on the NAS)
3. would Asustor be better as i can connect the HDMI out into the TV and then would be easier to access/ install and work with andriod apps (more ports + a HDMI out ease-of-use)
4. not much online help or videos for asustor against what we have for synology – so am I having to experiment without help if I buy the asustor
5. main reason is the abundant hardware (mainly the HDMI) and the 3 yr warranty that pulls me to ASUSTOR.. however lack of online advices is worrying me..

can I request your help in giving alternatives in Synology to offset the advantages of Asustor or should i go with the asustor nimbustor 2?
Synology does not allow you to connect a mouse, keyboard, or monitor. All-access needs to be done via web browser or remote desktop. So you can install an Android virtual machine, but you would need andruino or another similar client device to display the content on a TV or monitor.
Asustor allows you to connect via HDMI and also host Windows, Android, and other OS via a virtual machine. But configuring it might be quite difficult.
https://www.asustor.com/en/online/College_topic?topic=249
The easiest way will be with Qnap.
QVM Desk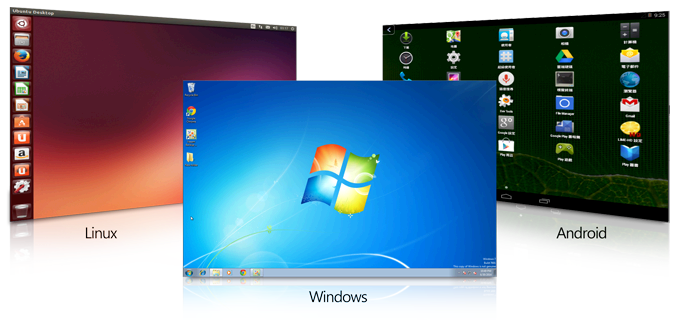 https://www.qnap.com/solution/qvpc/en/
Or you may still get somewhere their Android ready model TS-168