Got to Synology Settings/ Terminal/ Enable SSH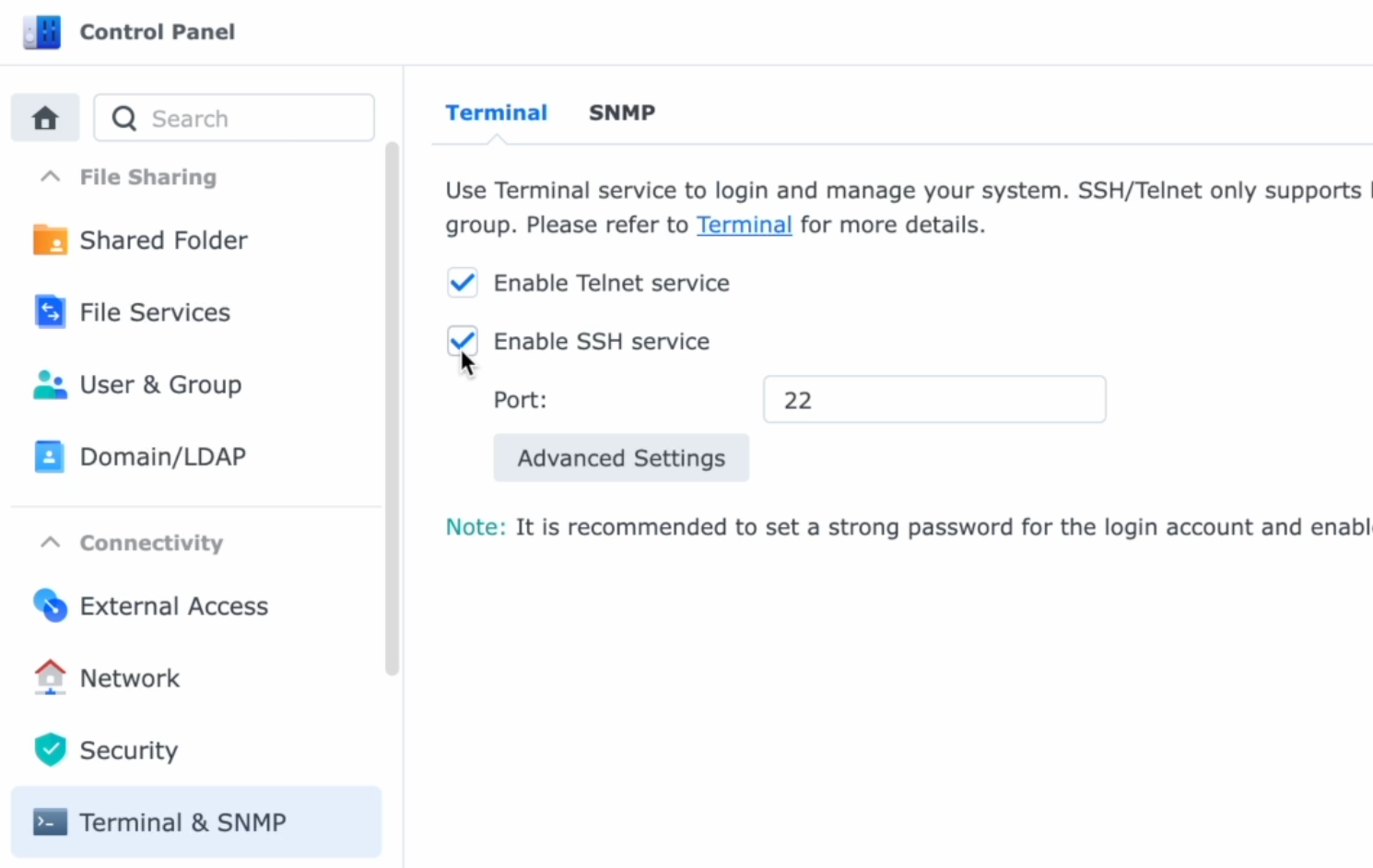 Open Terminal on MAC (PuTTy on Windows)
Switch to Root mode

Connect to your Synology NAS

Open Plex server folder

Open Preferences.xml file
Use combination SHIFT + $ in order to jump to the end of the file. Arrow down to go down.
Press letter I on the keyboard to enable file editing mode.
At the end of the file add
VaapiDriver="i965″


Press the ESCAPE button on a keyboard to stop editing
Press SHIFT + Z + Z to save the file
Type REBOOT and hit enter to restart the NAS server.
If you like this service, please consider supporting us.
We use affiliate links on the blog allowing NAScompares information and advice service to be free of charge to you.
Anything you purchase on the day you click on our links will generate a small commission which is
used to run the website. Here is a link for
Amazon
and
B&H
.
You can also get me a ☕
Ko-fi
or old school
Paypal
. Thanks!
To find out more about how to support this advice service check
HERE
If you need to fix or configure a NAS, check
Fiver
Have you thought about helping others with your knowledge?
Find Instructions Here
☕ WE LOVE COFFEE ☕

Or support us by using our affiliate links on Amazon UK and Amazon US