resetting NasSynology  ds220+




I have set up My Synology ds220+ But put it as Raid 0 I would like to change this SHR. I know I have to reset the NAS after I've backed up my files from my NAS. How do I do a complete reset of the Nas? Your help will be appreciated
It is fairly simple.
Log into your NAS DSM.
Open Control Panel
Click on Update & Restore
Open tab Reset
Click Erase All Data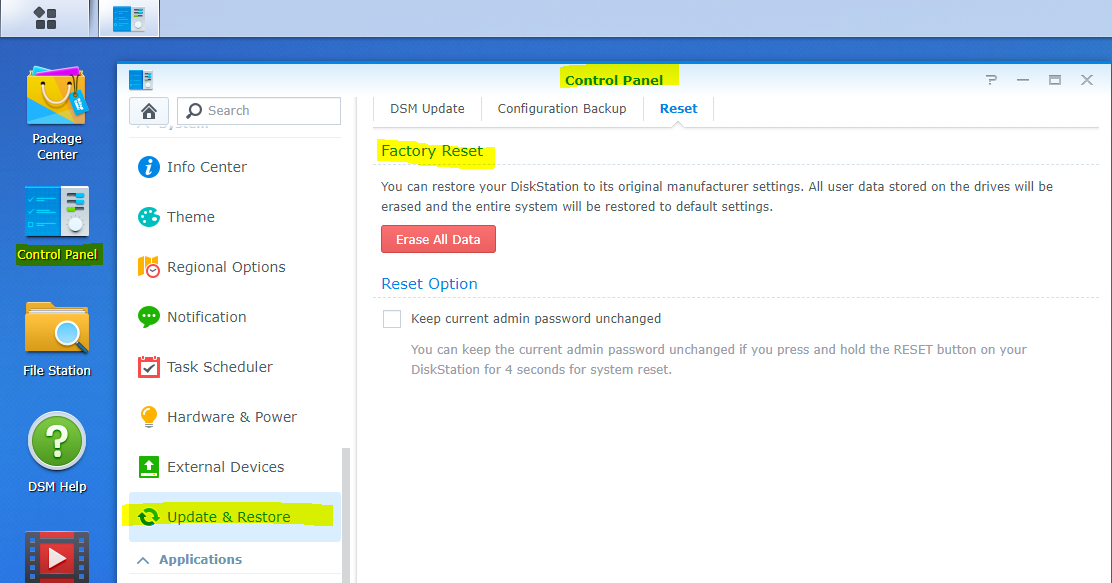 Confirm the Reset.

Alternatively, you can use the reset button at the back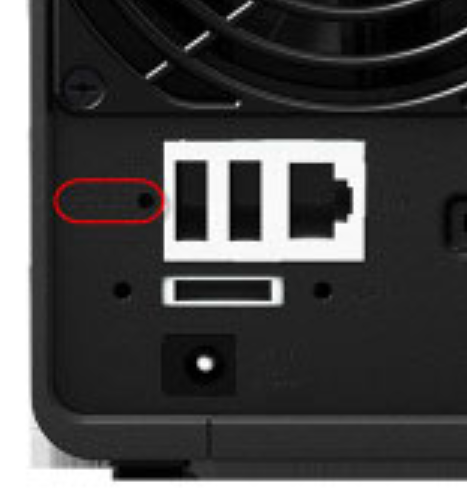 Hard reset and reinstall OS. [You will lose data]
This section guides you through the steps for resetting your Synology NAS and re-installing the operating system DSM:
Find the RESET button at the back of your Synology NAS (please click here and consult the Hardware Installation Guide for your Synology NAS model if you have difficulty locating the RESET button).
Use a paper clip to gently press and hold down the RESET button for around 4 seconds until you hear a beep sound, release the button immediately, and then press and hold down the button again for 4 seconds until you hear 3 more beeps.
Wait for around 2 minutes till the STATUS light on your Synology NAS flashes orange, indicating that your Synology NAS has been successfully reset and the system configurations have been wiped.
To re-install DSM, enter find.synology.com in the search bar of your web browser and find your Synology NAS on the Web Assistant page. The server name of your Synology NAS should be either DiskStation, FlashStation, or RackStation depending on your Synology NAS model, and the status should be Configuration lost.