How to set up Plex on Synology and move files from external drives
First of all, you need to go to Package Center and install Plex app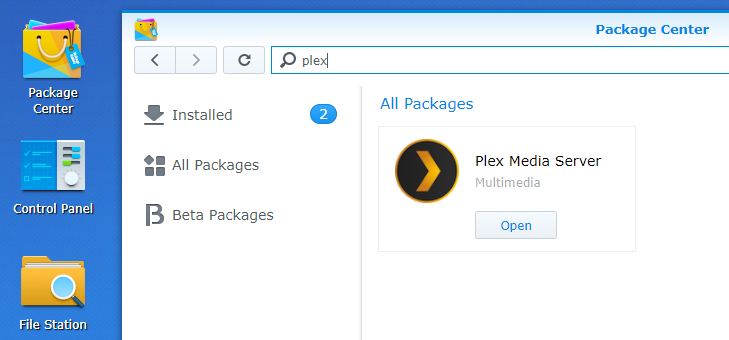 Then you can open File Station and Plex shared folder. Create a Movies and TV series folder to keep things separate. If you can no see Plex shared folder then go to Settings/Shared Folder and select Plex folder. Click edit and enable Read/Write for your user name if you are not using Admin account.
If you want to use a separate Shared Folder for Plex then name read/to write for Plex user on this folder.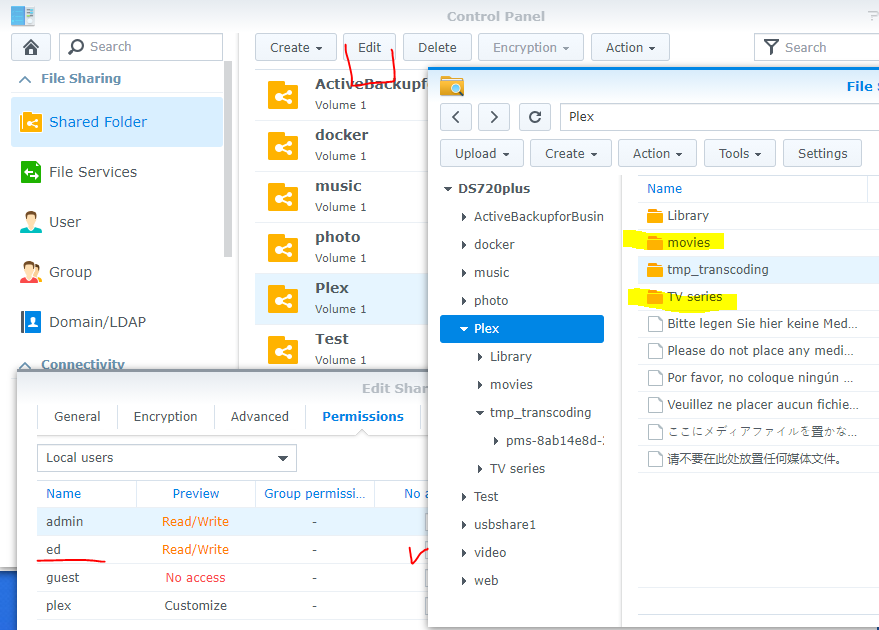 If you have an External drive you want to copy data from you connect them via USB. Then head to File Station.
You will find USBshare1 folder which is your hard drive.
Select which folder you want to copy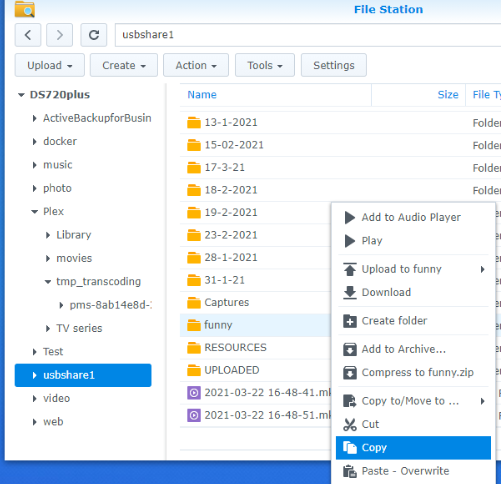 Then go to Plex folder you want to move your videos and click paste.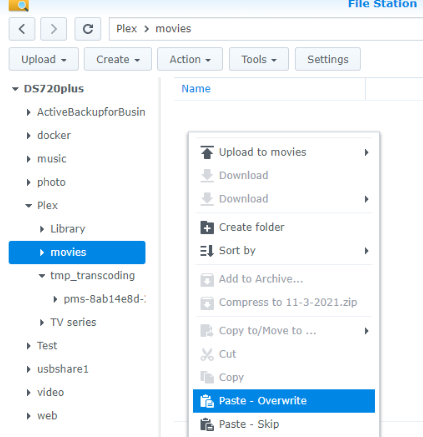 Alternatively, you can keep files on your external drive and still be able to mount this drive on your PLEX.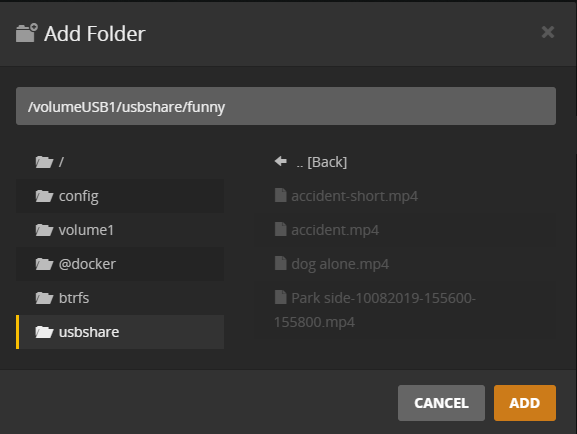 You can then open Plex app from your NAS desktop.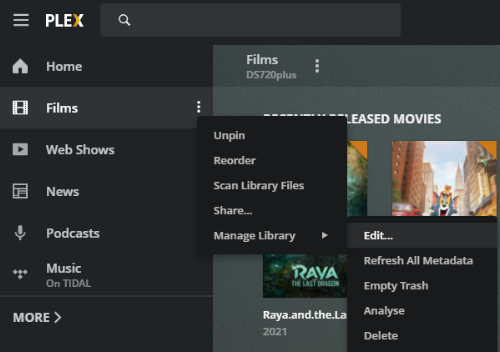 Click on three dots / Manage Library/ Edit .
Click on Add Folders.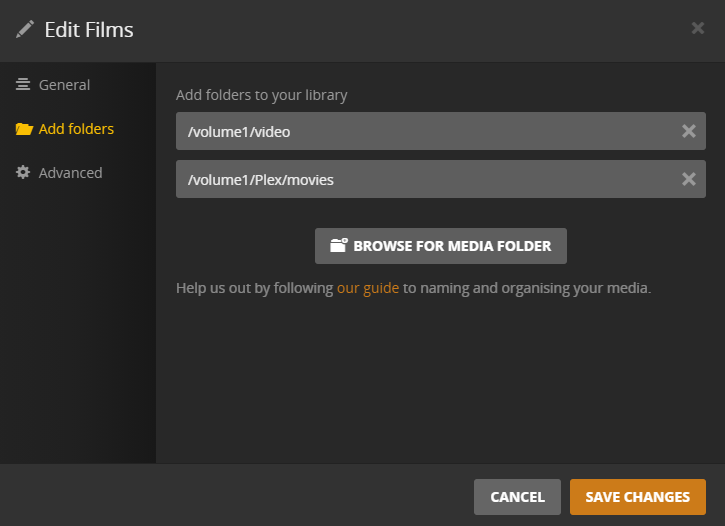 Click Browse for multimedia folder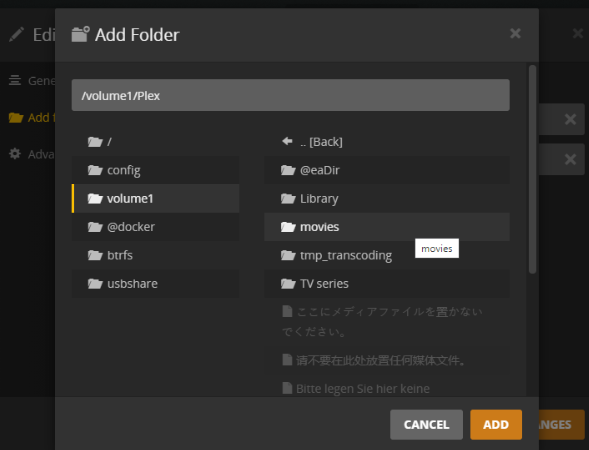 Select a shared folder you decided to use for Plex.
Afterwards, you can scan folders and allow Plex to generate Thumbnails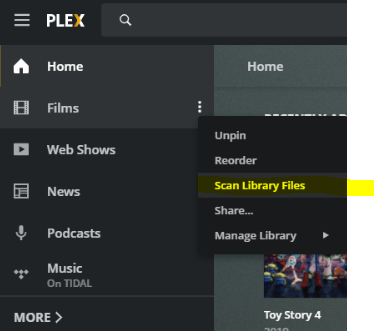 All done!