Partitioning, creating multiple volumes, on multiple HDD in a 4-bay NAS

I currently have 2-bay (DS 216+II) Synology, I purchased a new 4-bay (higher end) and trying to configure my new Synology based on attached image.

Is that possible?

The key question is how do I create 3 distinct volumes:

– Volume 1 (2 mirrored HDD1 and HDD2)

– Volume 2 (HDD3 used only for back up)

– Volume 3 (HDD4 used only for back up)

4-bay system configuration will be different from the 2-bay! (ports, application configuration…. etc..)
First of all you need to
Open Storage Manager.
Go to Disk Group and click Create.
You'll see available hard drive listed. Create RAID1 with HDD1 and HDD2, then create two "Basic" pool without data protection for HDD3 and HDD4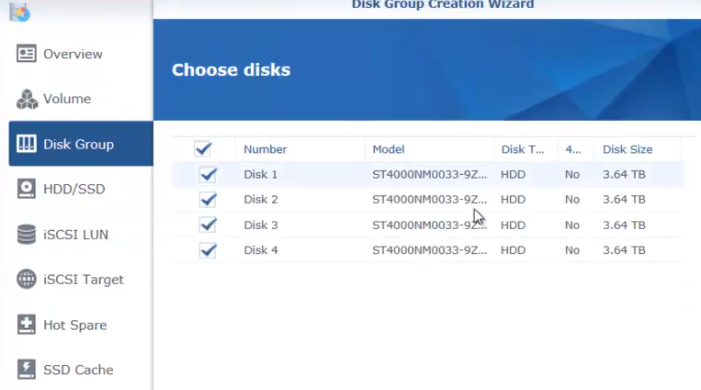 Follow the steps below to create a volume in the fast creation mode.
Open Storage Manager.
Go to Volume and click Create.
You'll see the volume creation wizard. Select Quick or Custom depending on your needs. Then follow the steps of the wizard to finish creating the volume.
Create volume 1 on disk group with RAID1. Volume 2 and Volume 3 from Basic group option.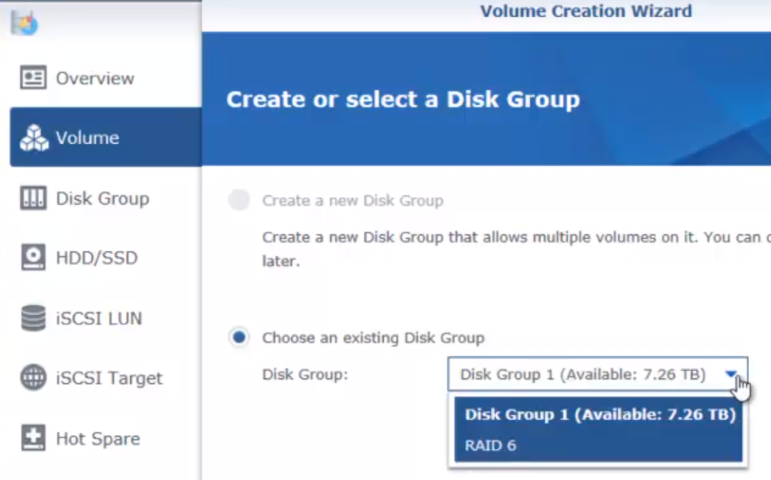 After successful creation of volumes, you should see them listed under Volume and Storage pools tabs.