Qnap ts-453e or ts-464
If you need to know which one is more powerful, then the answer is Qnap TS-464. It also comes with PCIe slot which allows upgrading it with 10GbE card if you need faster data transfer speeds. If you want to run a web server then 53E has a faster NVMe cache and more RAM.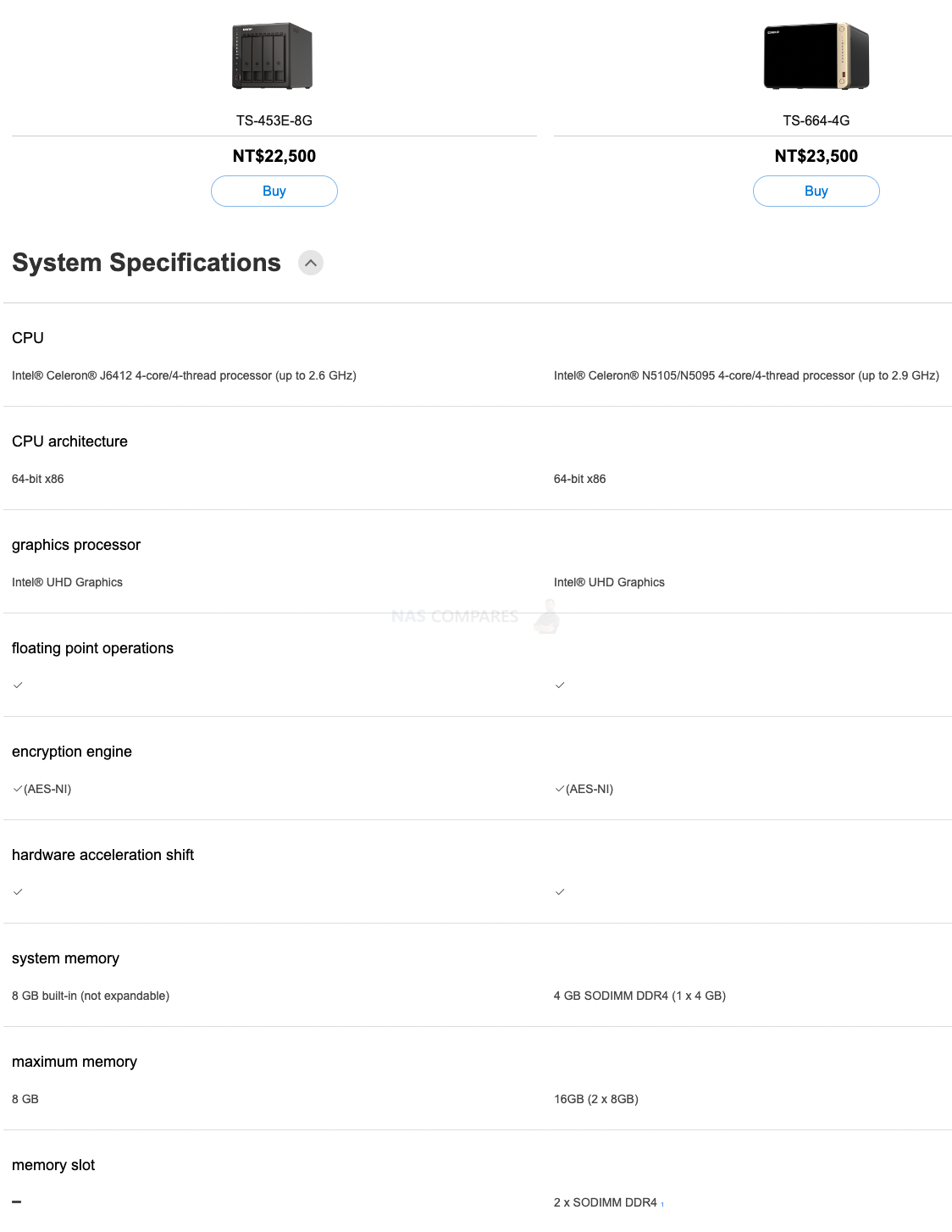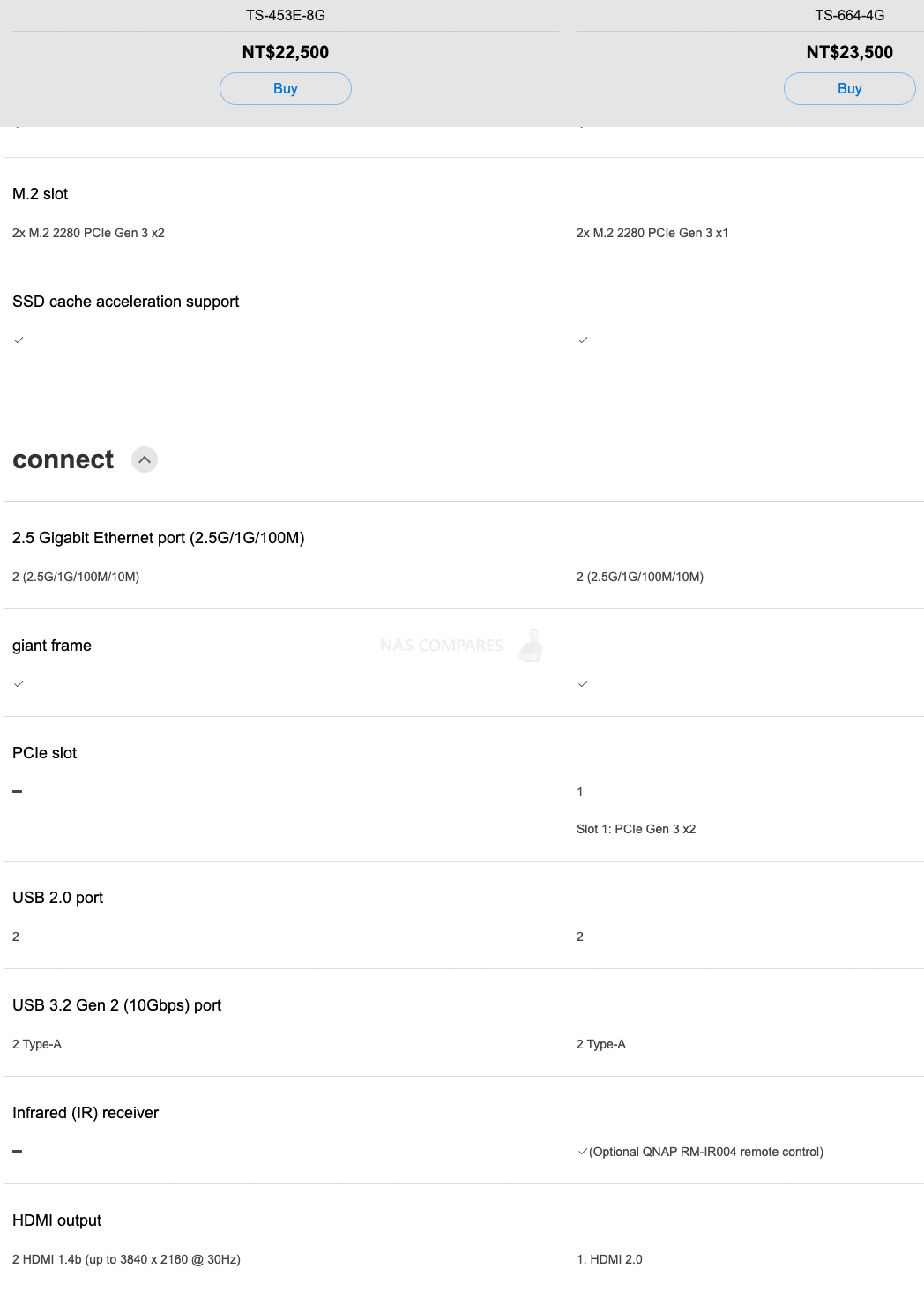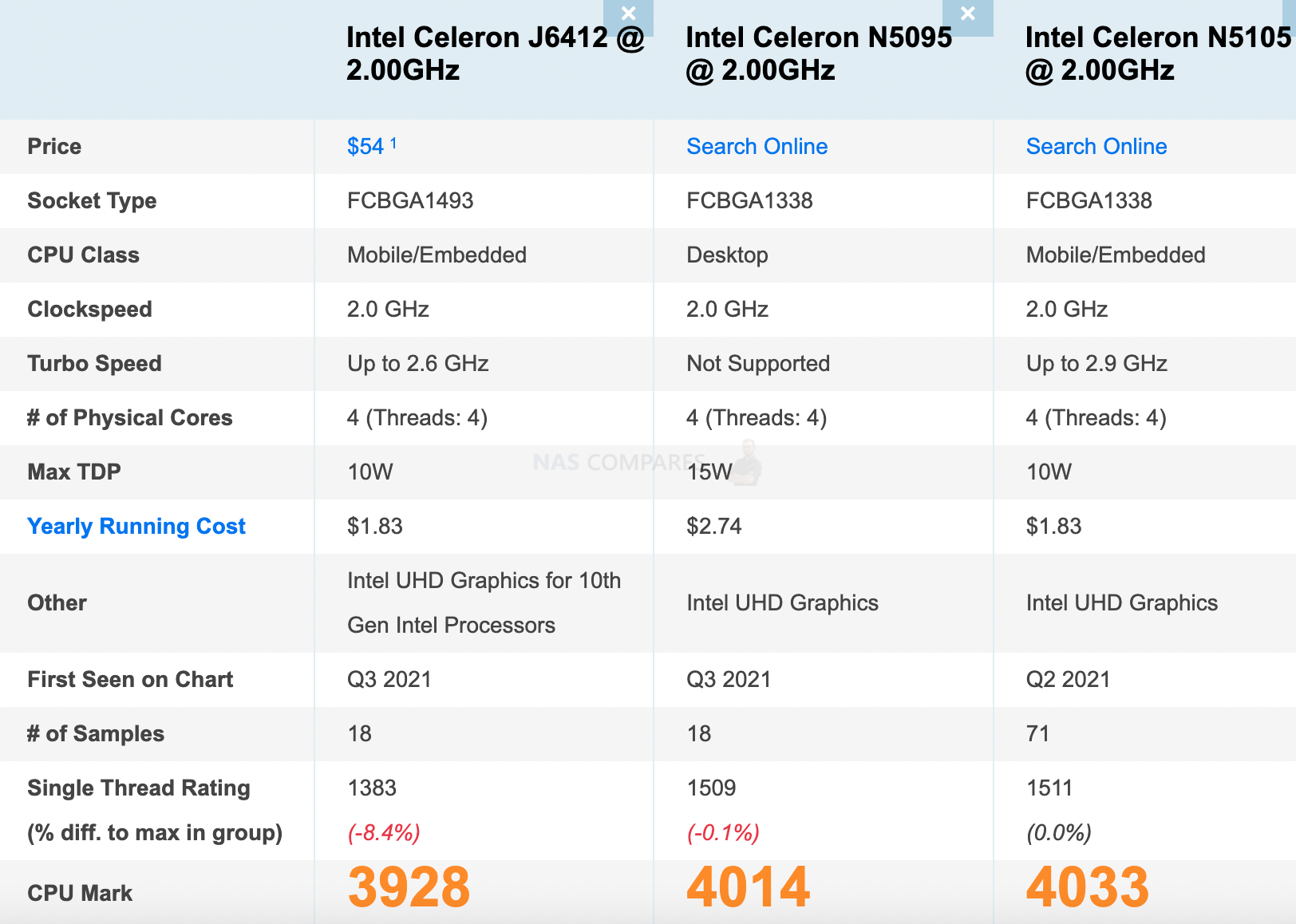 https://www.cpubenchmark.net/compare/Intel-Celeron-J6412-vs-Intel-Celeron-N5095-vs-Intel-Celeron-N5105/4474vs4472vs4412
j6412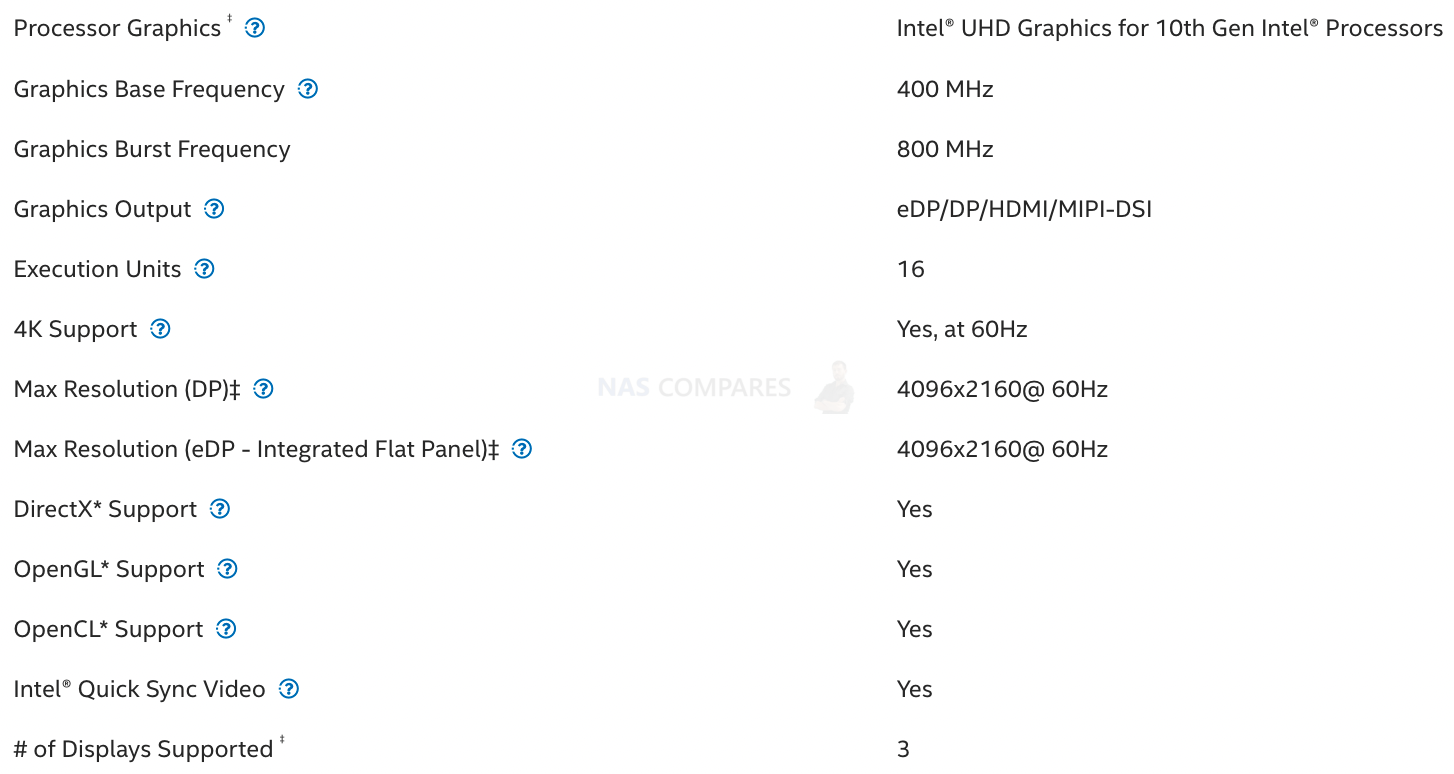 n5095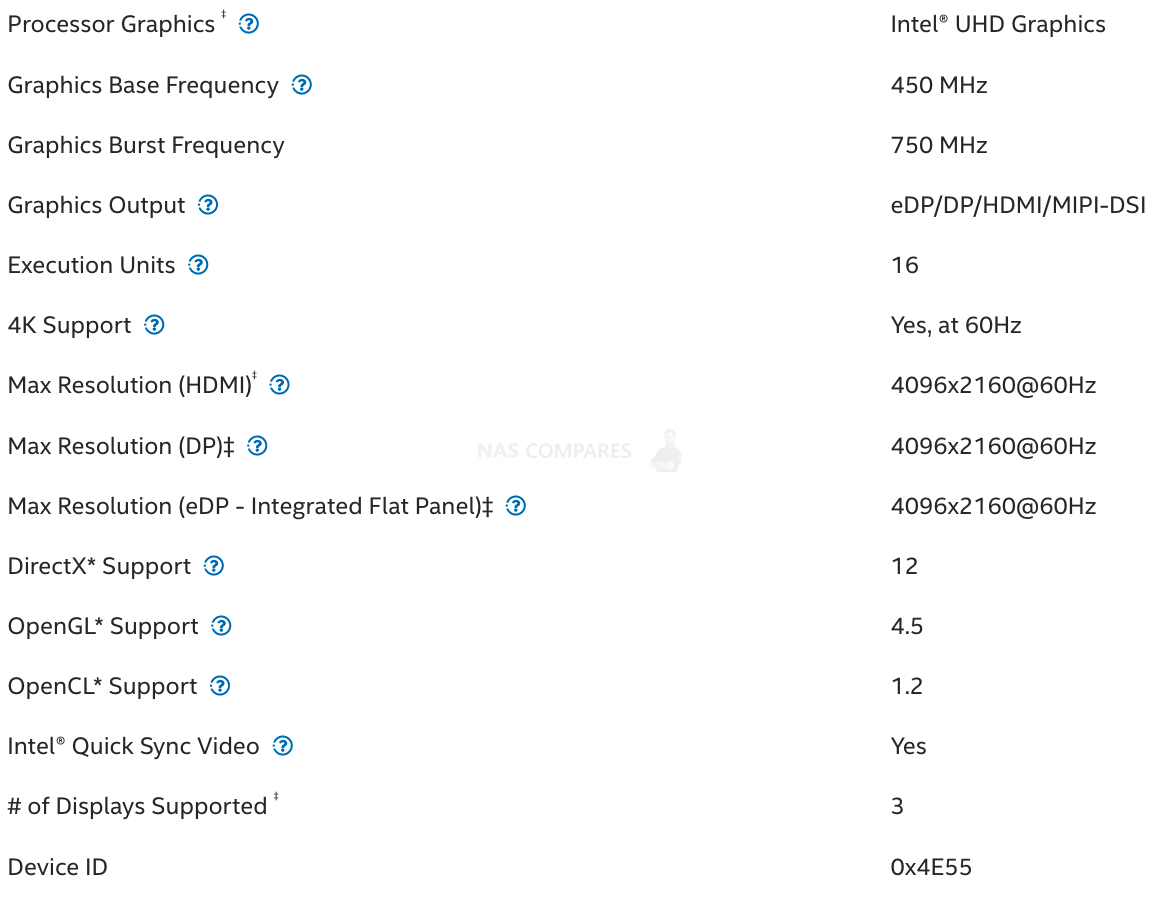 n5105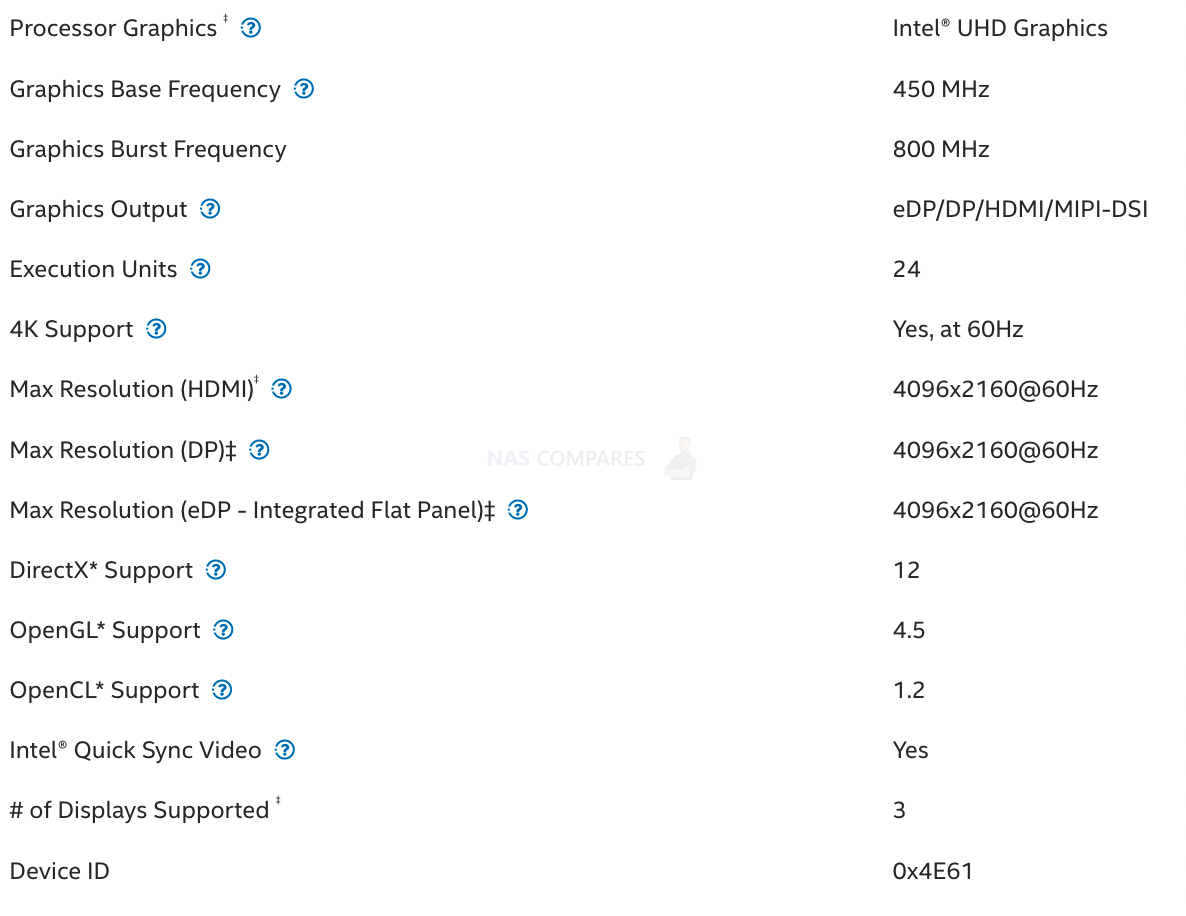 If you like this service, please consider supporting us.
We use affiliate links on the blog allowing NAScompares information and advice service to be free of charge to you.
Anything you purchase on the day you click on our links will generate a small commission which is
used to run the website. Here is a link for
Amazon
and
B&H
.
You can also get me a ☕
Ko-fi
or old school
Paypal
. Thanks!
To find out more about how to support this advice service check
HERE
If you need to fix or configure a NAS, check
Fiver
Have you thought about helping others with your knowledge?
Find Instructions Here