What is the best NAS for Multimedia (Plex, Video station etc)? Based on built in transcoding chip.
A built-in transcoding chip will allow on the fly video conversion. Apps like Video station and Plex (paid version) will have an access to this graphics chip. This allows a video to be converted using this GPU instead of using CPU power. This allows your system to do other things without interruptions during the transcoding process when it could use entire CPU power to do the task.
Plex is more resource demanding and often will be limited to 1080p video conversion despite the access to the GPU.
First-party apps like Video Station will have much better use of the graphics chip and therefore will be able to handle most of the 4k videos.
When choosing the right NAS you need to keep in mind the things mentioned above. If you do want to transcode 4K in Plex, you may ignore all of these built-in GPU and purely focus on the CPU power or having a PCIe GPU card which is a much more powerful option compared to built-in graphics. The most powerful NAS that has graphics built in and also have enough CPU power to transcode 4k is Qnap tvs-h1688x , tvs-h1288x. A cheaper alternative to this is TVS-873a which allows PCIe GPU card upgrade even though CPU itself could not convert 4k in real-time.
I have listed currently available transcoding chip below. All of these can handle 4k. The difference is the number of simultaneous streams here.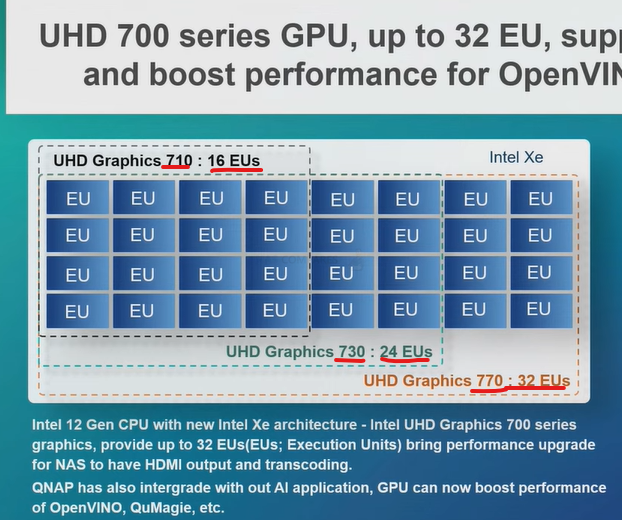 I hope this helps.
Intel® UHD Graphics 600
Found on flagship models such as DS920+ , DS720+ , TS-253D , TS-453D NAS.
Also
ts-251d
ts-853du-rp
ts-653d
ts-453du-rp
ts-453du
ts-453d
ts-451deu
ts-253d
ts-451d2
ts-1253du-rp
tbs-453dx
hs-453dx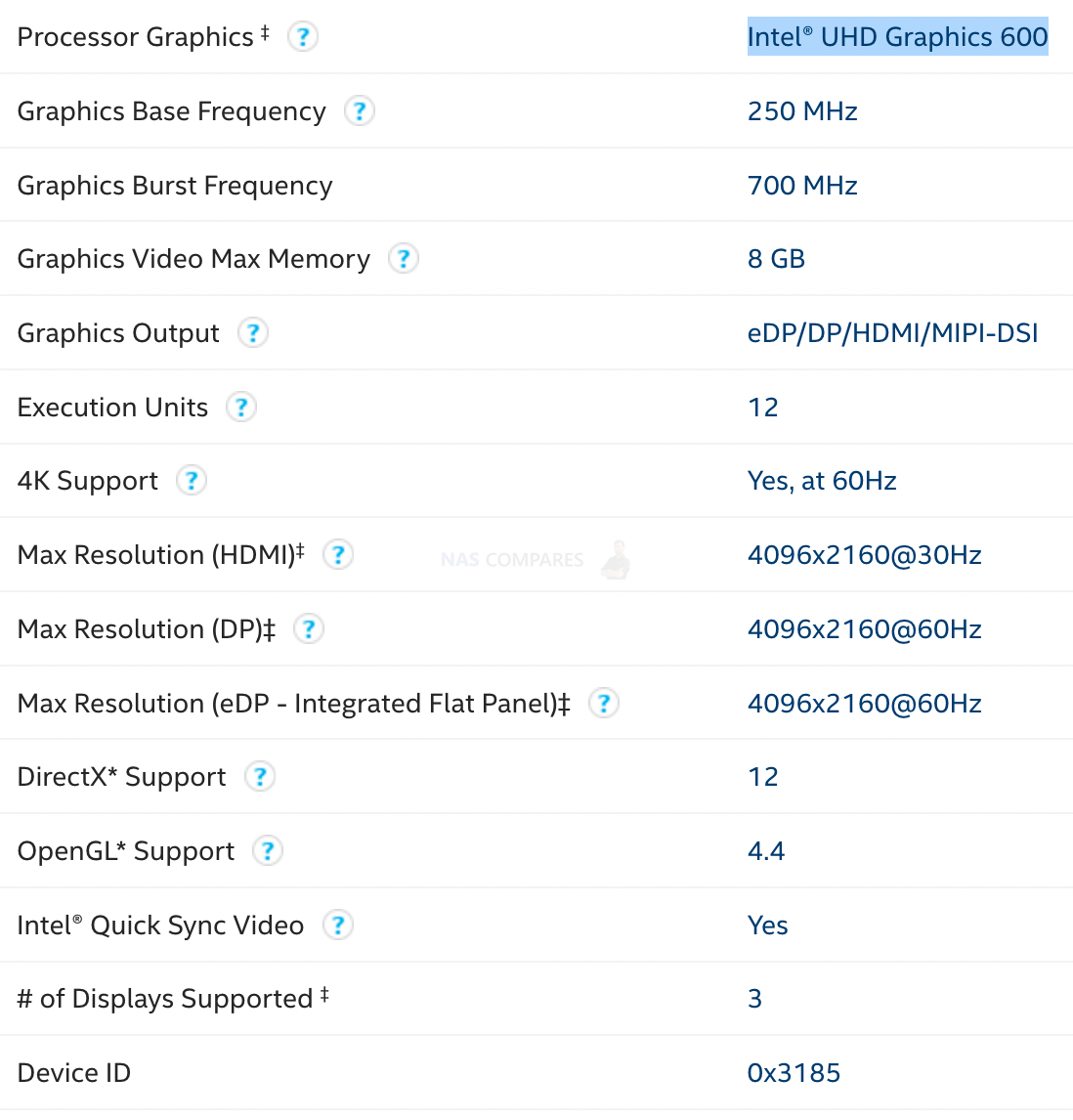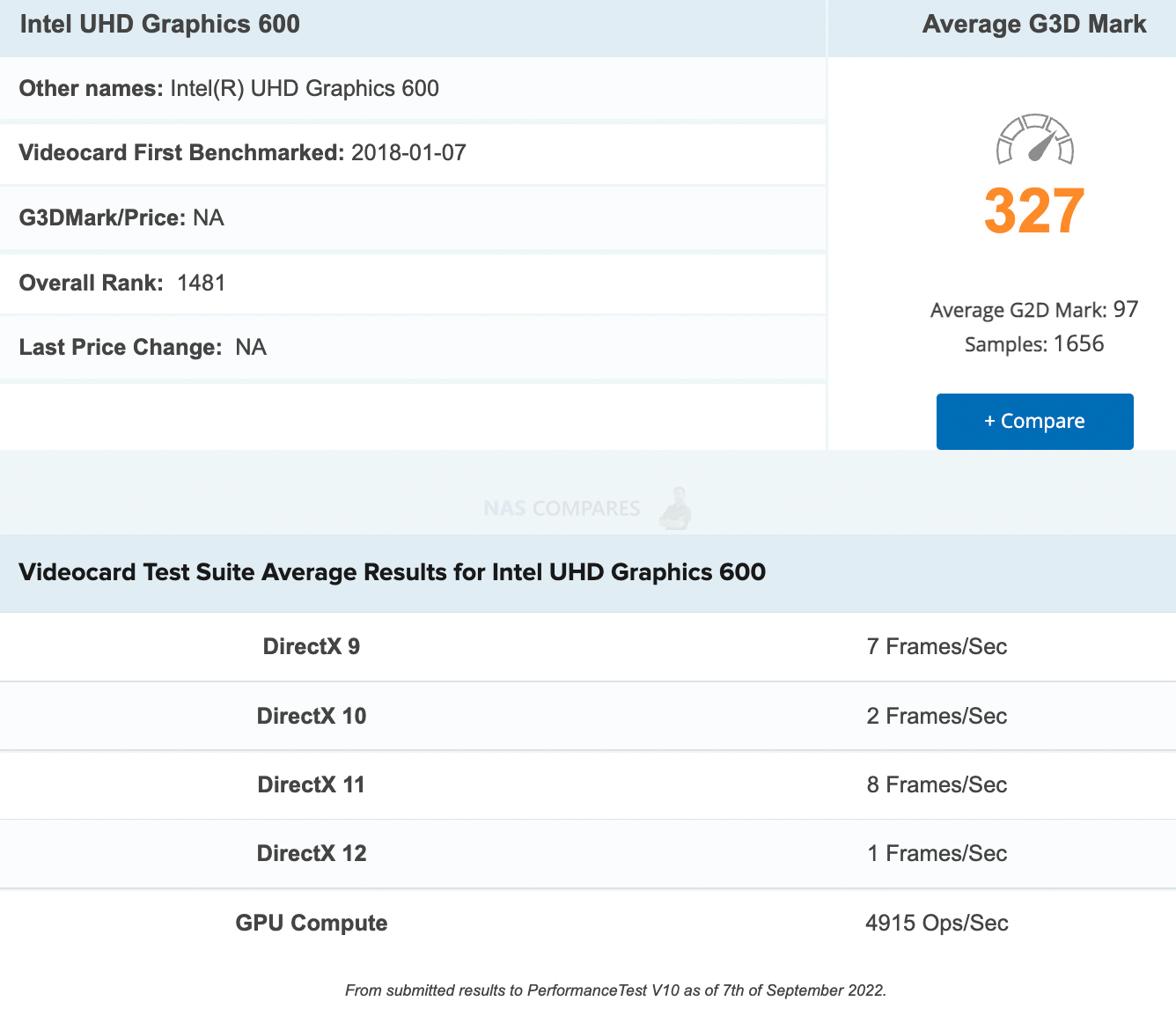 Intel® UHD Graphics 630
Found on tvs-872x NAS.
Also on:
tvs-972xu-rp
tvs-972xu
tvs-882
tvs-872xu-rp
tvs-872n
tvs-872xt
tvs-872xu
tvs-682
tvs-672xt
tvs-672n
tvs-472xt
tvs-1672xu-rp
tvs-2472xu-rp
tvs-1282t3
tvs-1272xu-rp
tvs-1282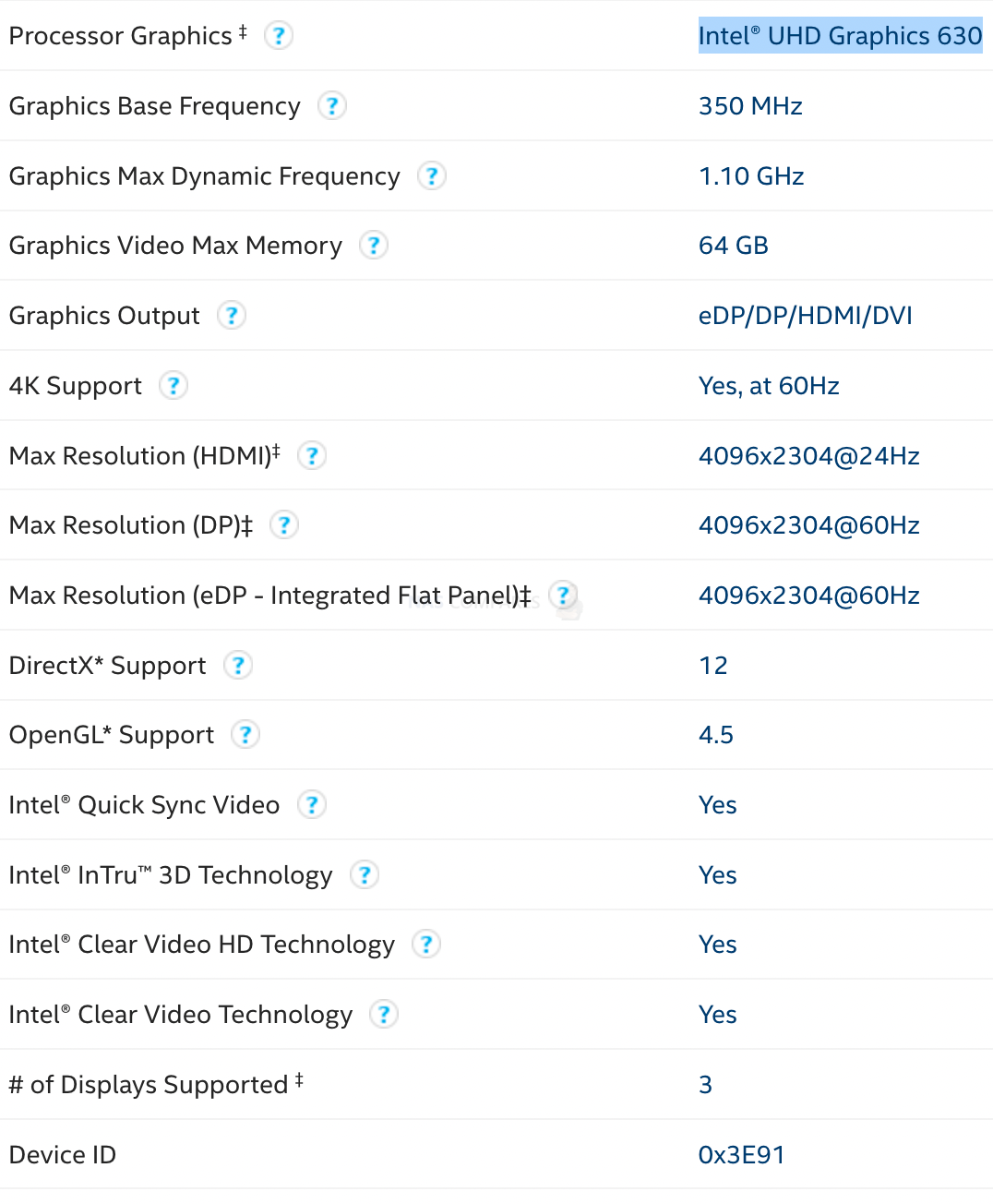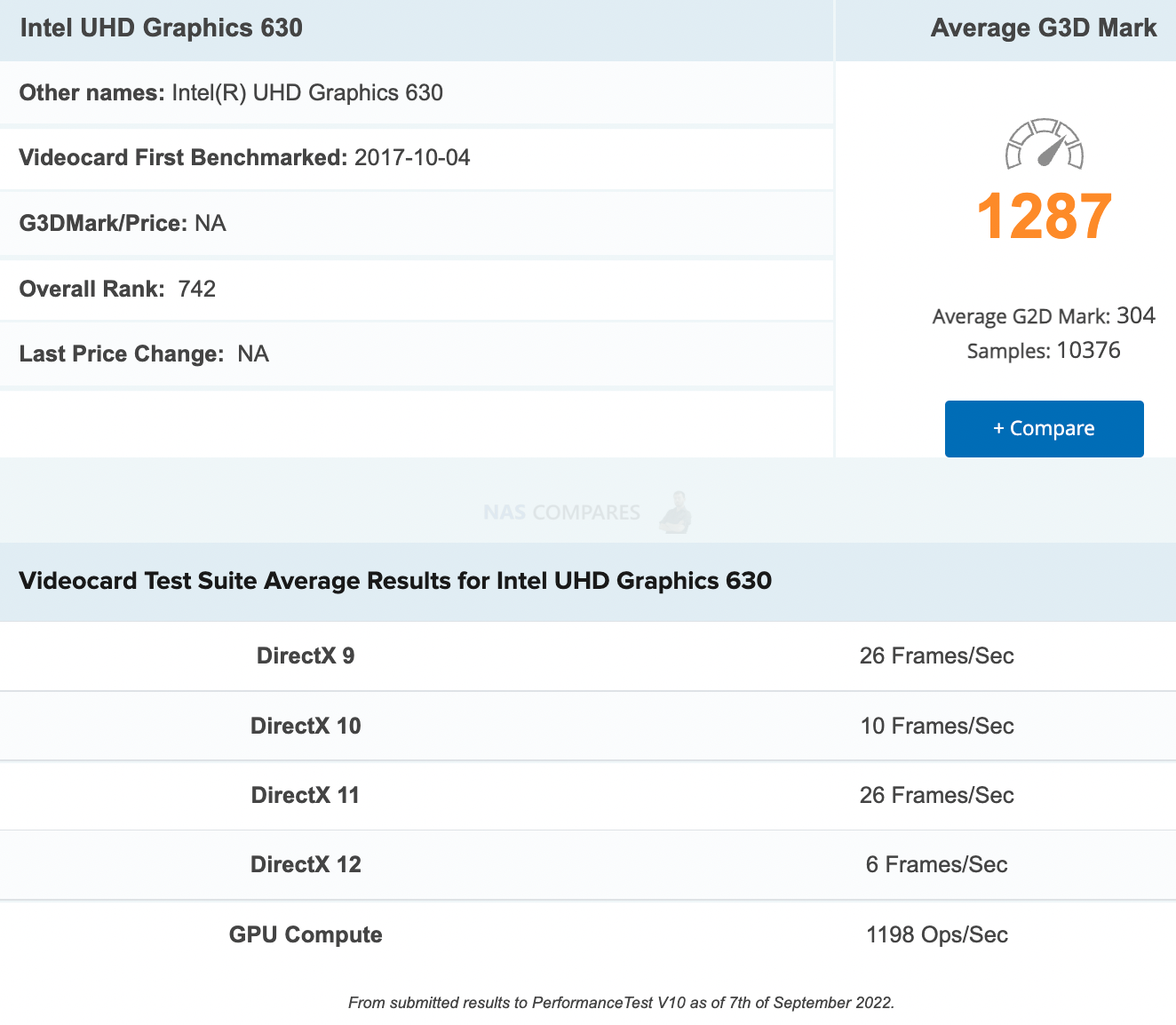 Intel UHD Graphics P630
Found in tvs-h1688x , tvs-h1288x NAS
Graphic Processors Intel® UHD Graphics P630 tvs-h1688x
Graphic Processors Intel® UHD Graphics P630 tvs-h1288x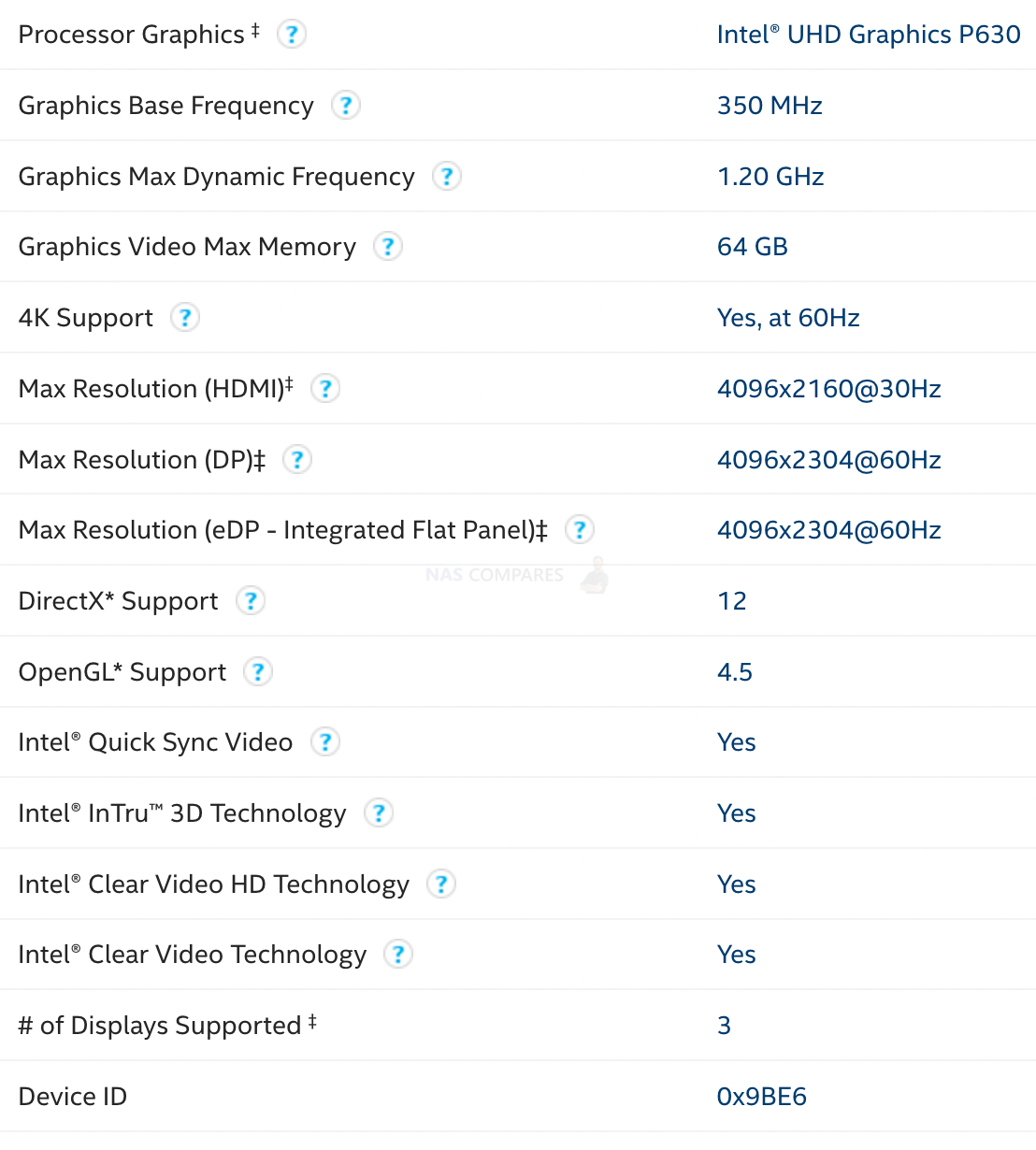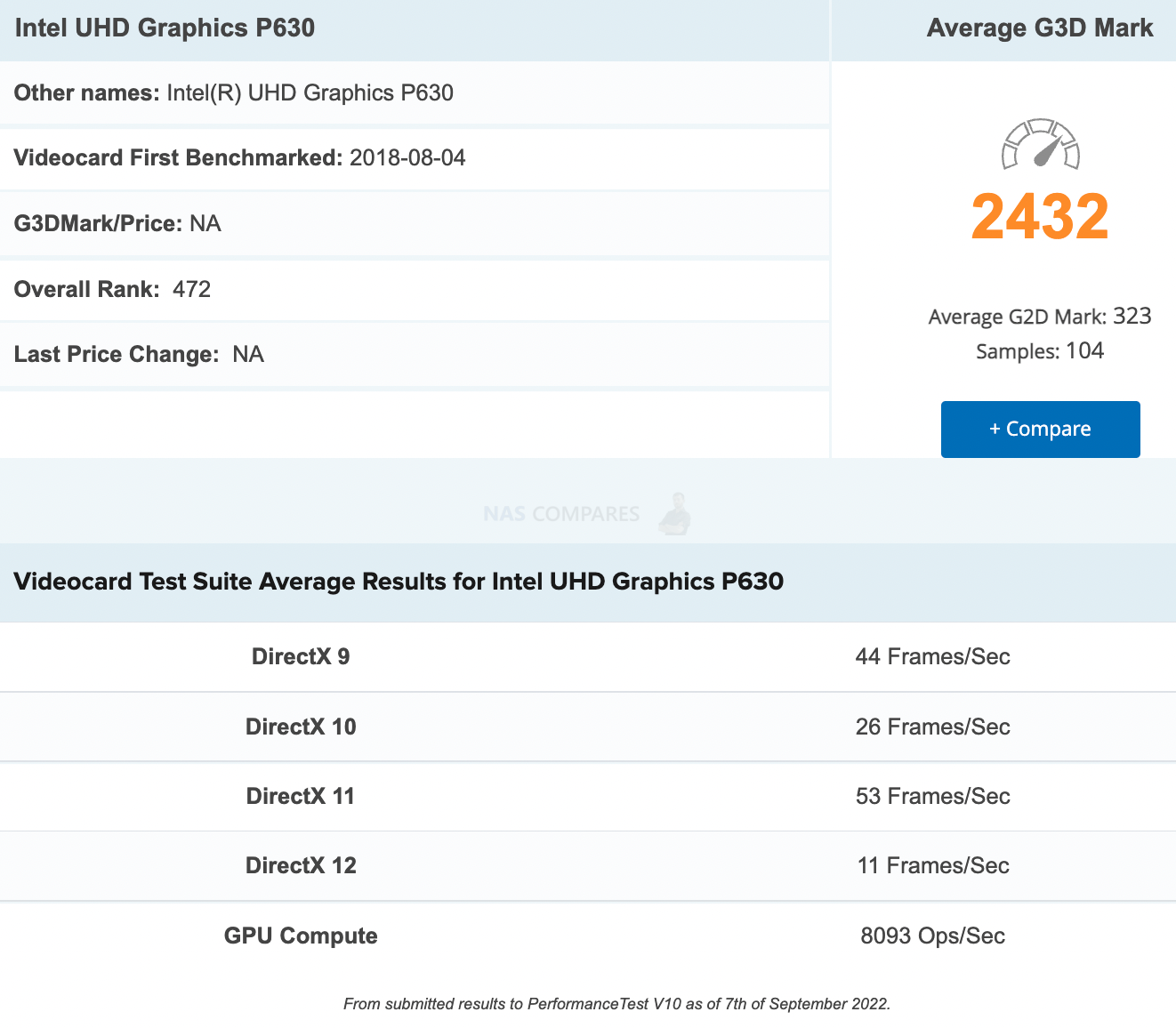 Intel UHD Graphics 710
Found on TVS-h474 NAS.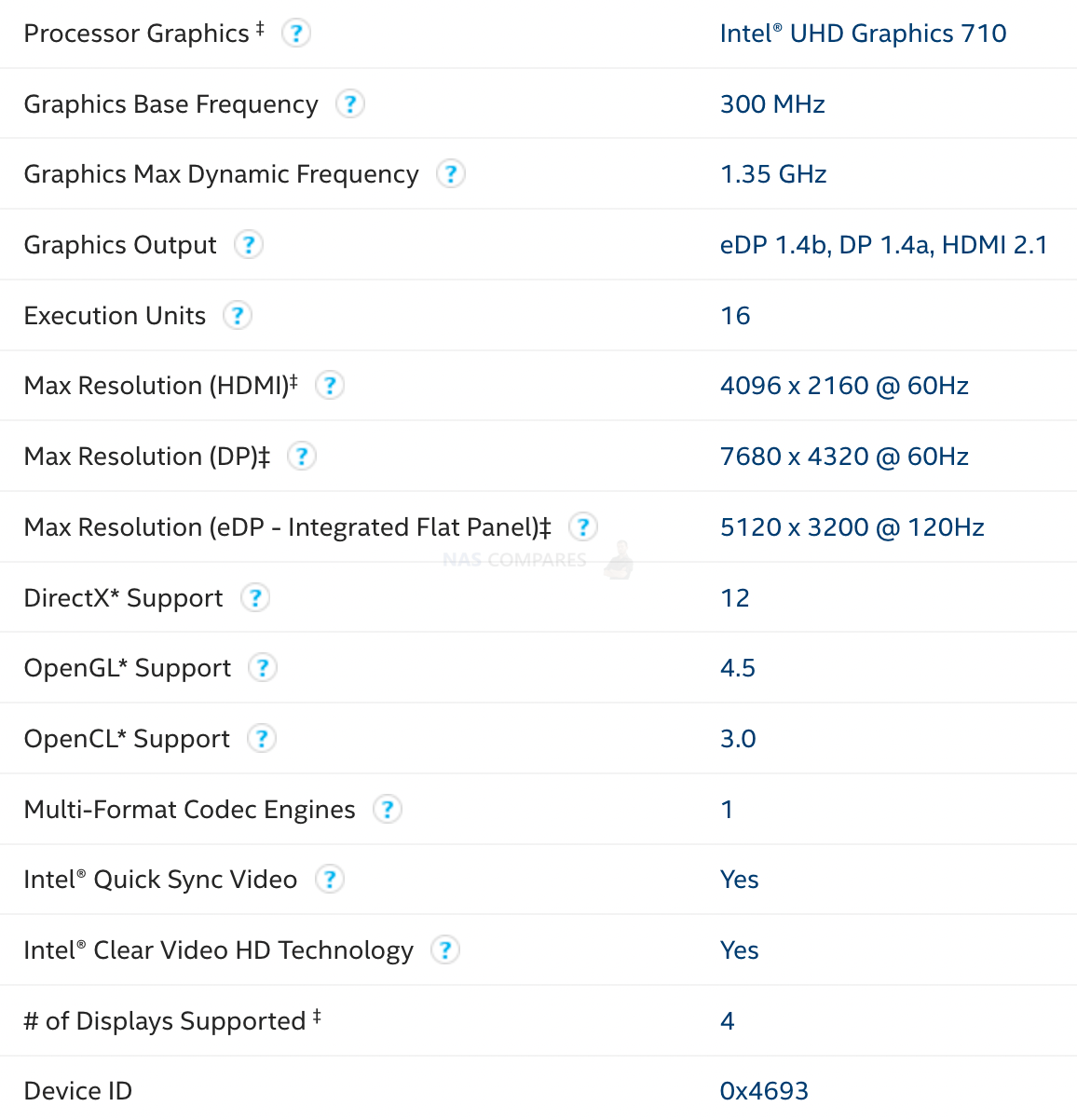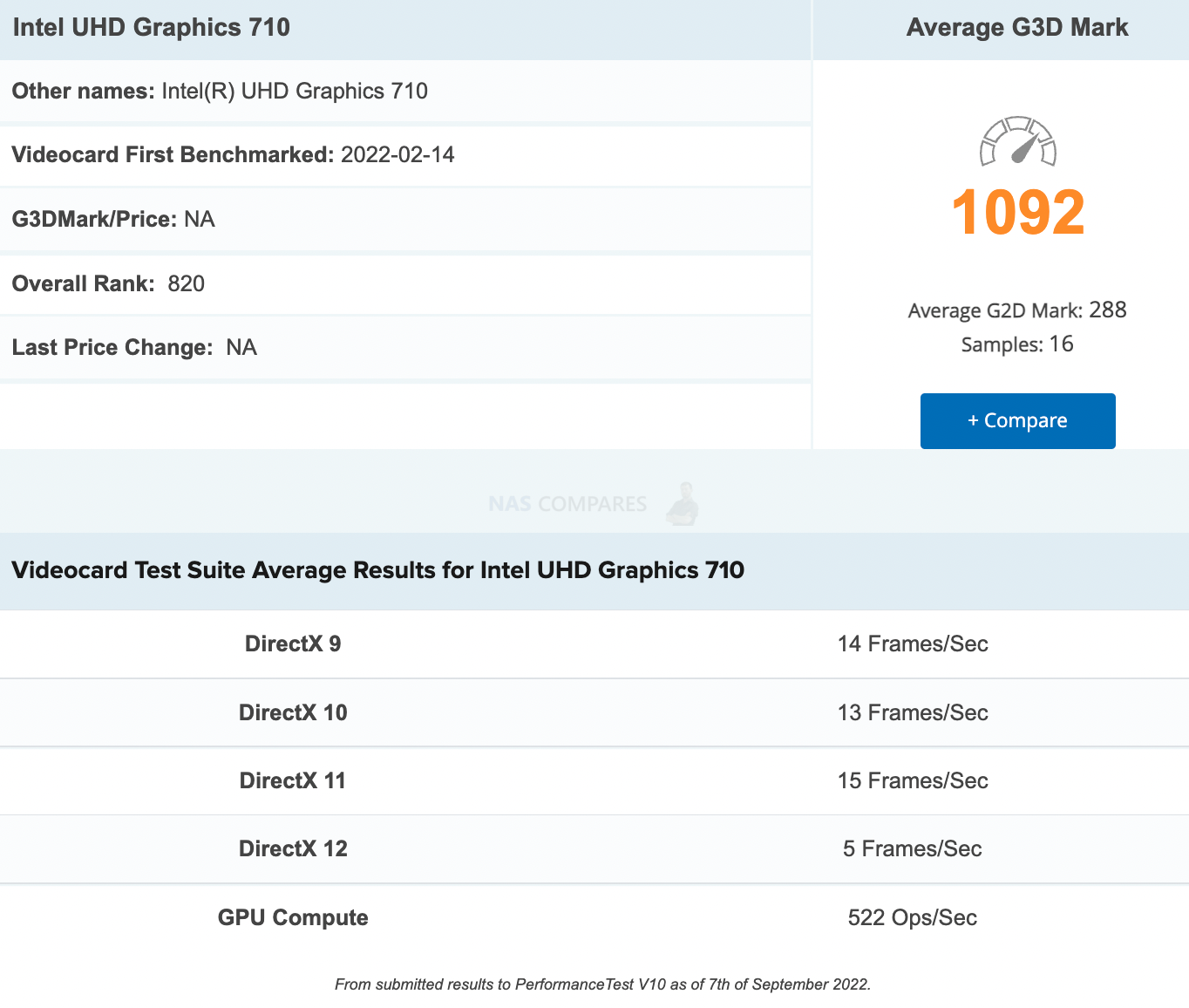 Intel® UHD Graphics 730
Found on TVS-h674 NAS.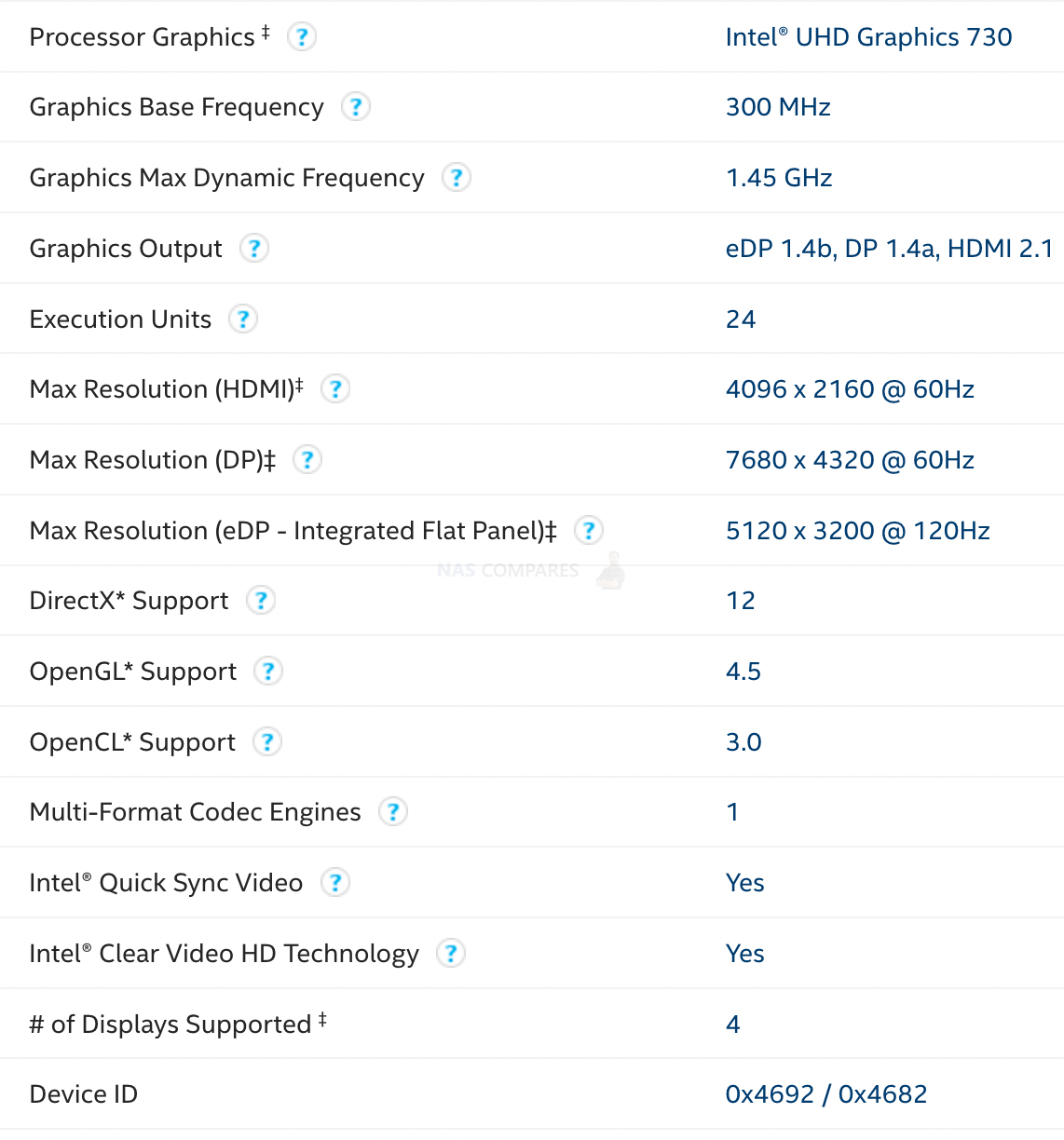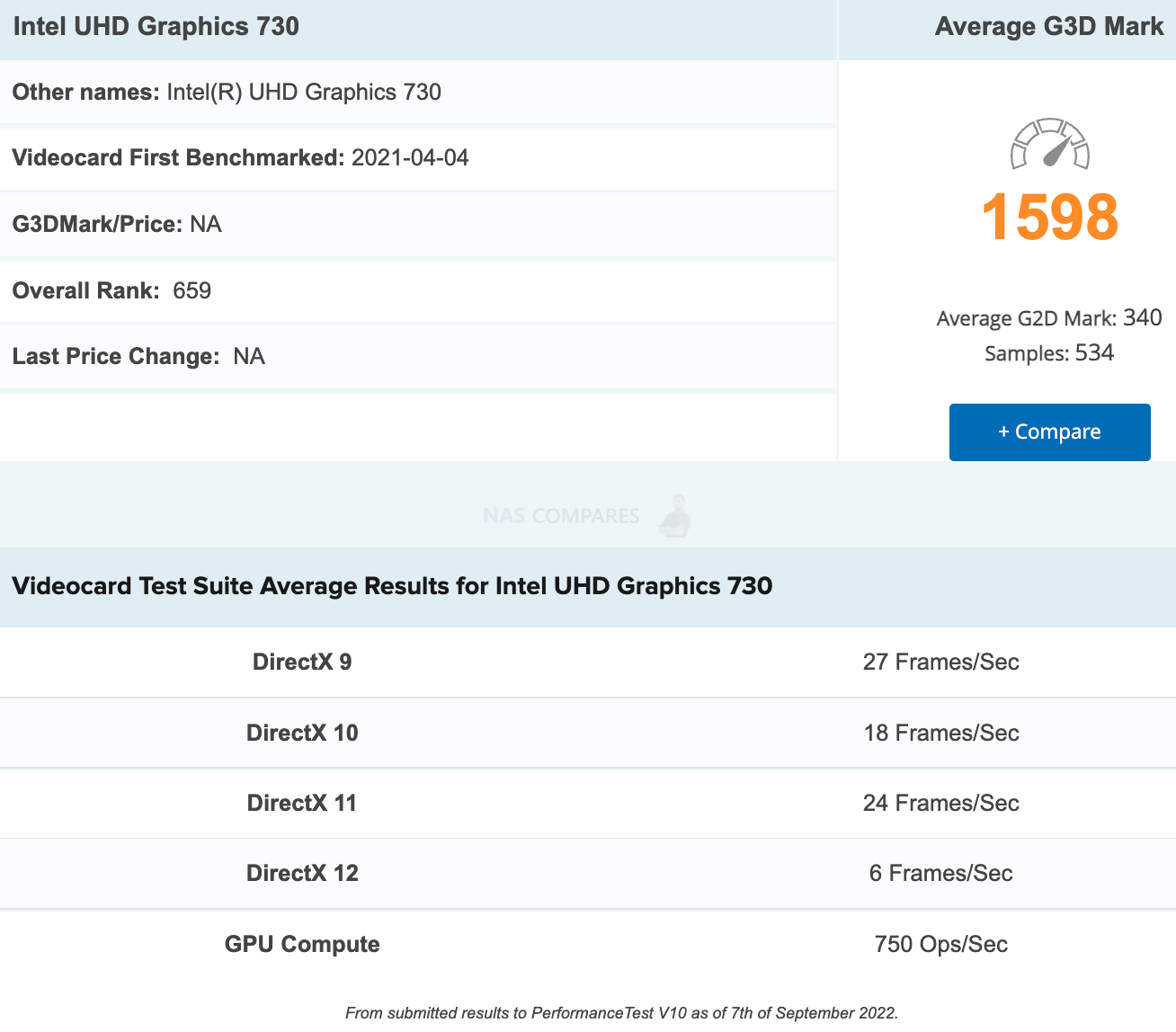 Intel UHD Graphics 770
Found on tvs-h874 NAS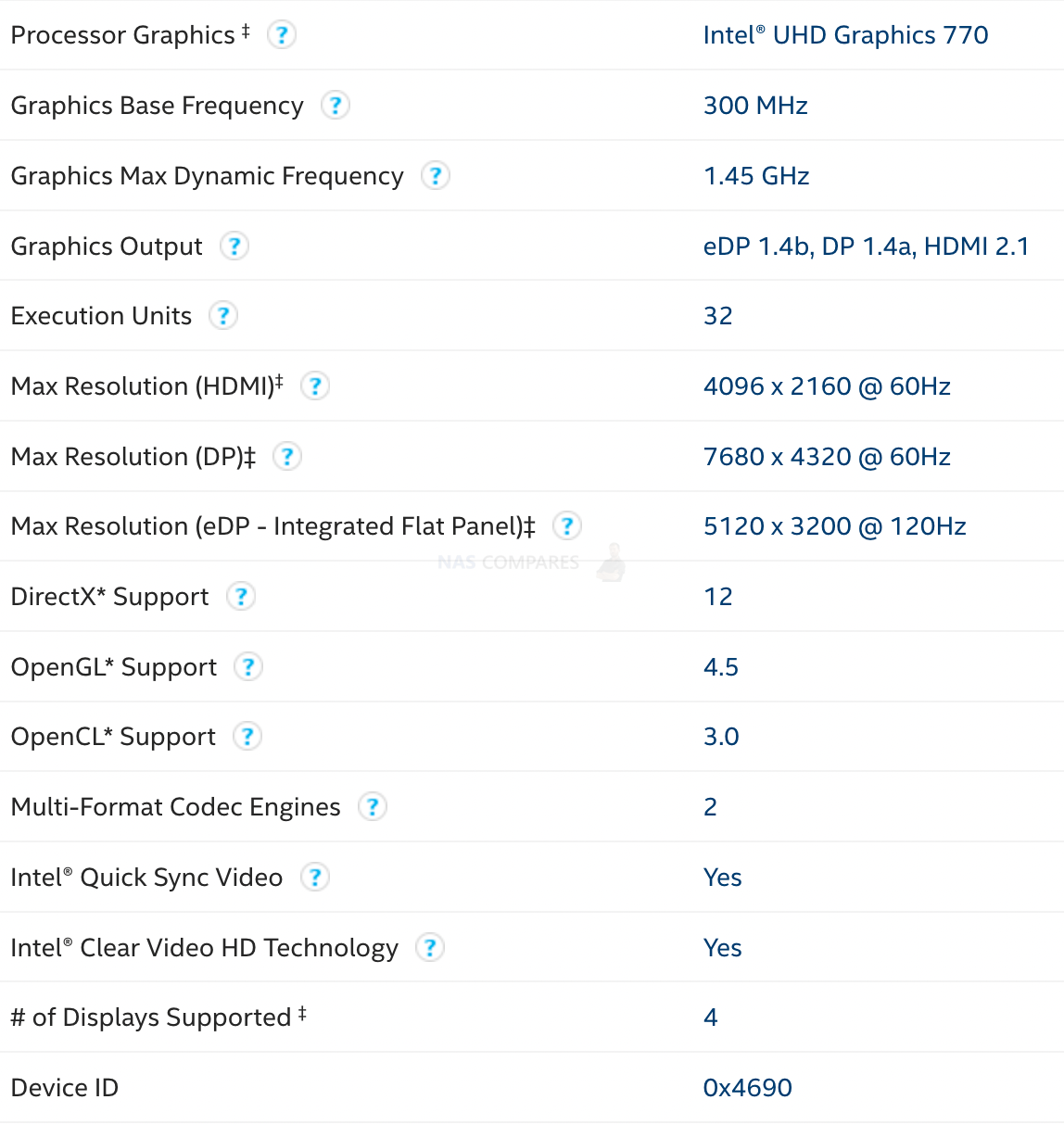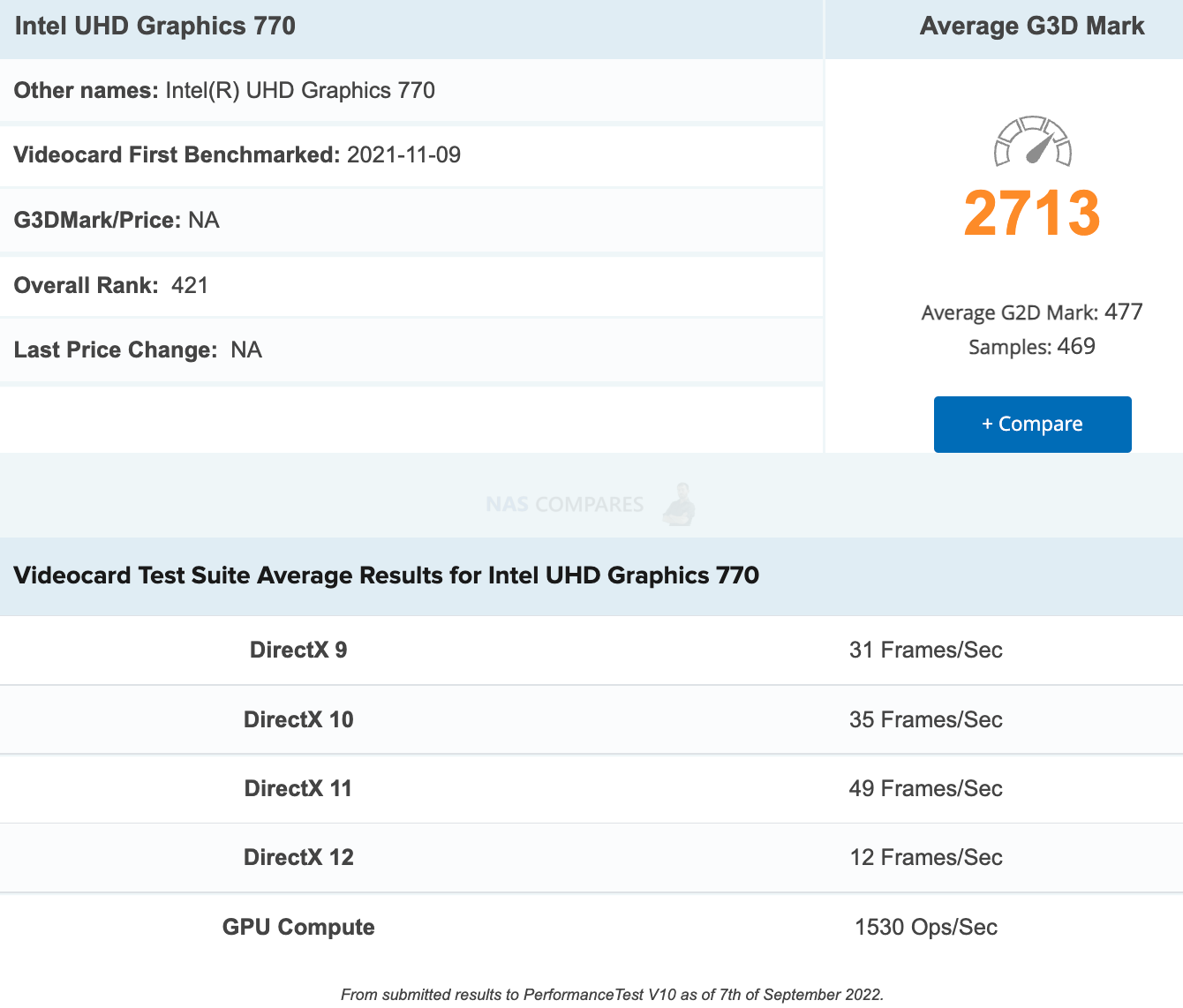 If you like this service, please consider supporting us.
We use affiliate links on the blog allowing NAScompares information and advice service to be free of charge to you.
Anything you purchase on the day you click on our links will generate a small commission which is
used to run the website. Here is a link for
Amazon
and
B&H
.
You can also get me a ☕
Ko-fi
or old school
Paypal
. Thanks!
To find out more about how to support this advice service check
HERE
If you need to fix or configure a NAS, check
Fiver
Have you thought about helping others with your knowledge?
Find Instructions Here
☕ WE LOVE COFFEE ☕

Or support us by using our affiliate links on Amazon UK and Amazon US