Do you happen to know if the quick copy button on the QNAP or Synology is dependent on the attached USB? If USB1, it knows to copy stuff1. If USB2, it knows to copy stuff2. Or, is it just one option?
If you want to set up automated backup tasks in a way that NAS remembers unique task for each USB drive, this is only possible with Synology at the moment. Their function is called USB Copy. Front USB port can be configured to be activated by this physical Copy button. Or you can set up AUTO backup tasks that are activated instantly when you connect a certain USB drive (multiple task for multiple drives).
Synology USB copy button (physical button on a NAS from panel) itself ONLY supports backing up FROM USB to NAS. One direction.

You can only configure what file type to include or exclude.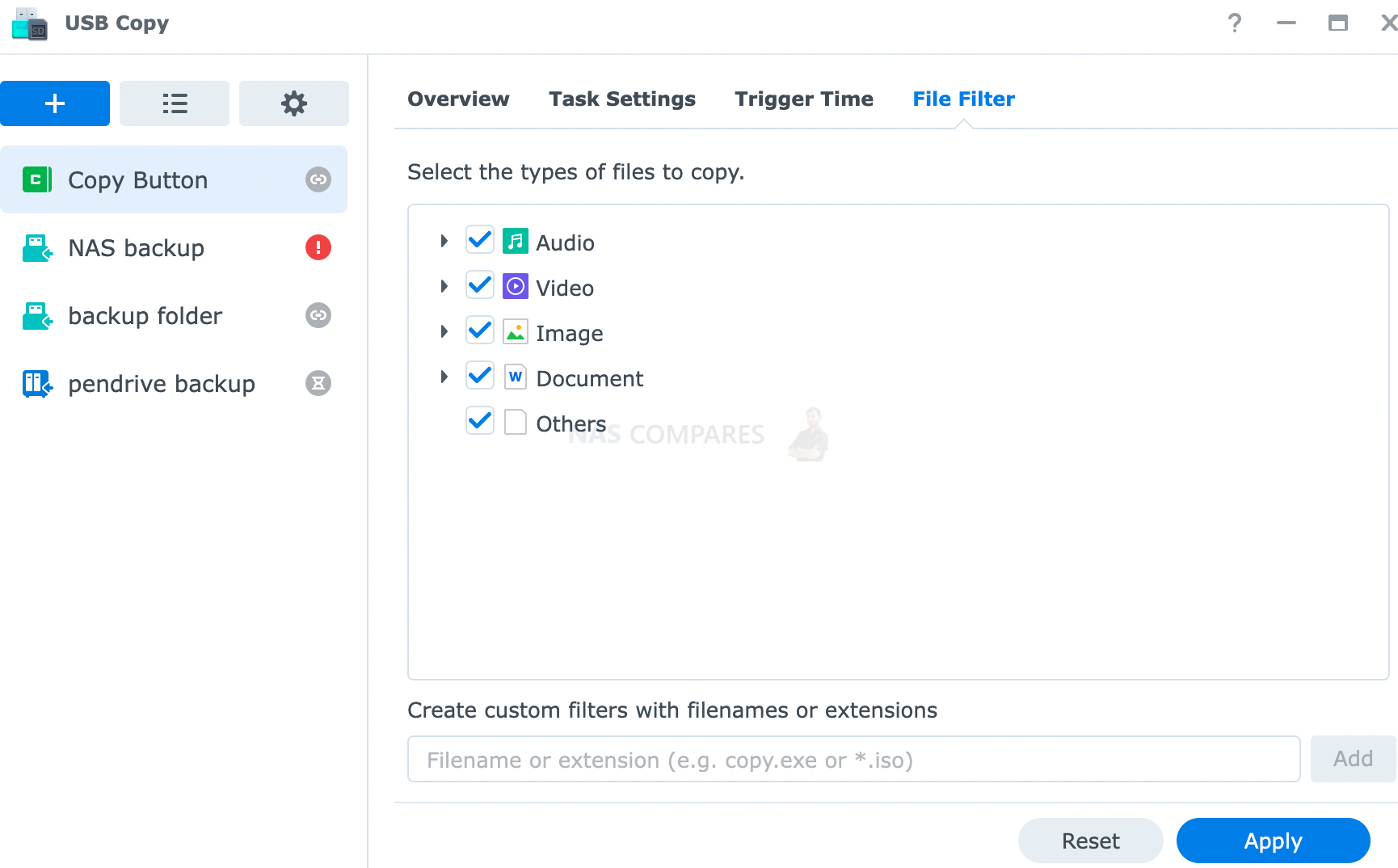 USB copy will allow you to create backup tasks based on each USB drive ID. You can choose either to IMPORT data or EXPORT data from or to your NAS.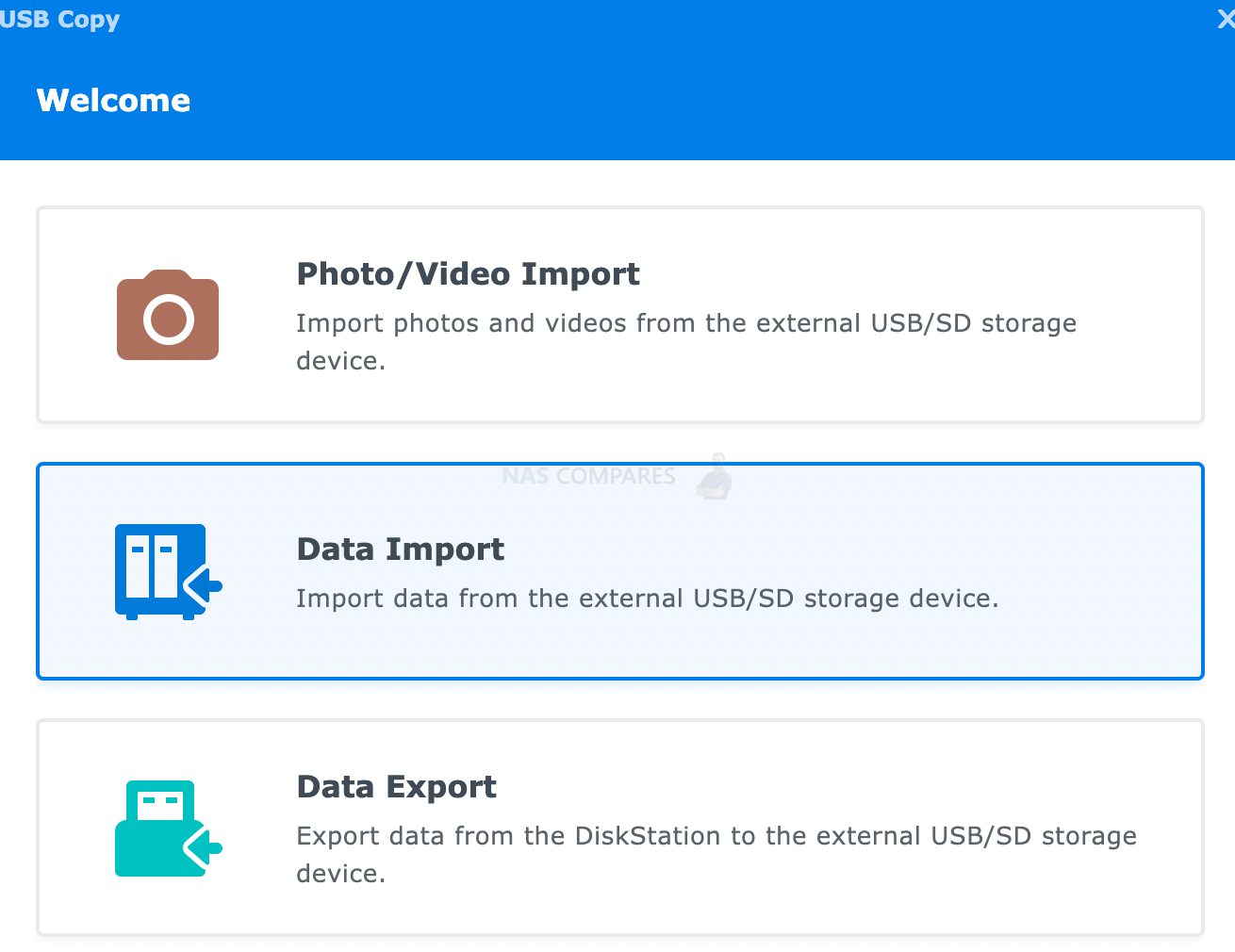 You also get a choice to select an exact destination or source folder that needs to be backed up. You can also choose between Incremental, Mirrored or multi-versioned backup options.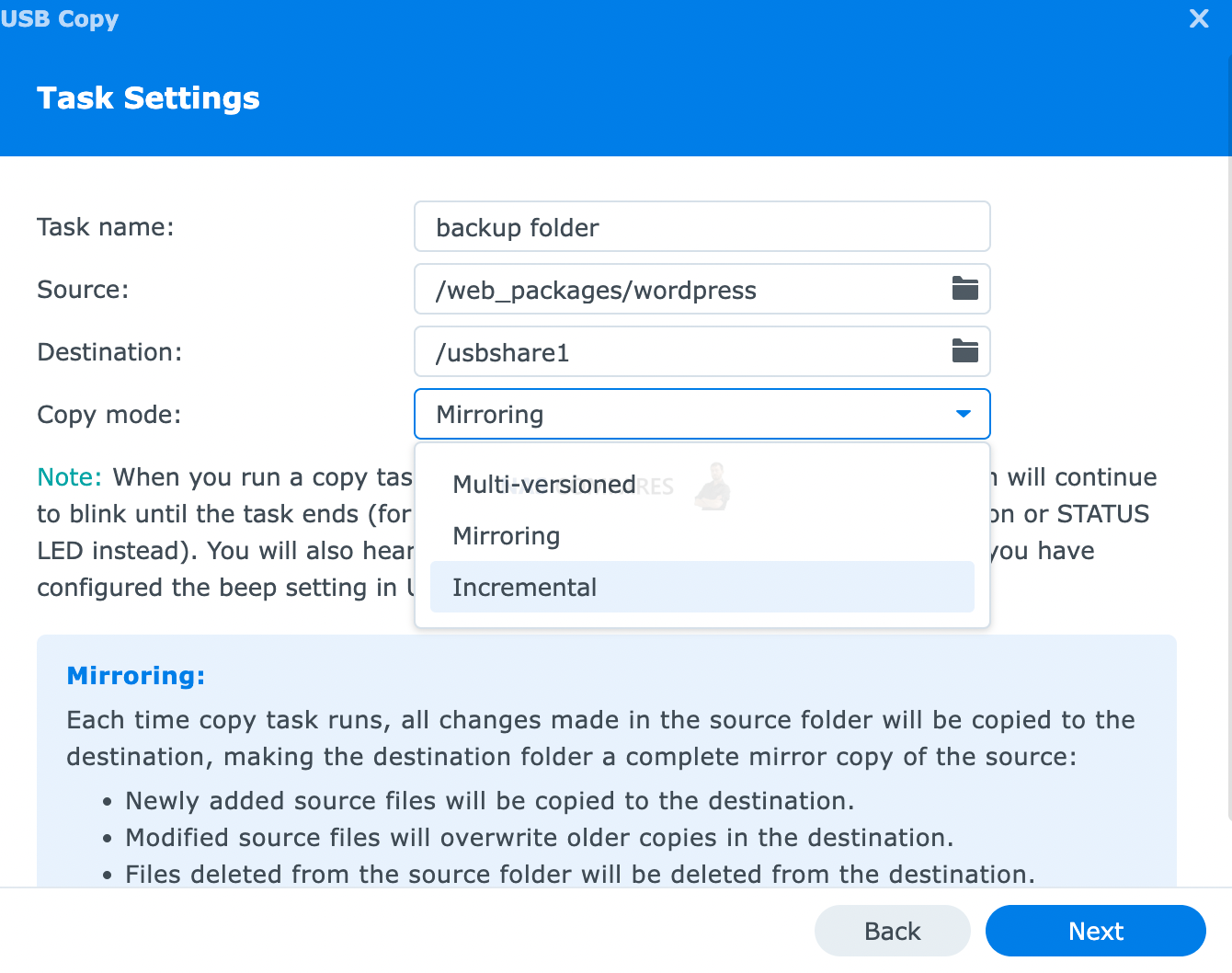 You can choose to trigger the backup function right after you connect your USB drive or choose a specific time when it should be initiated if you keep your USB drive connected permanently.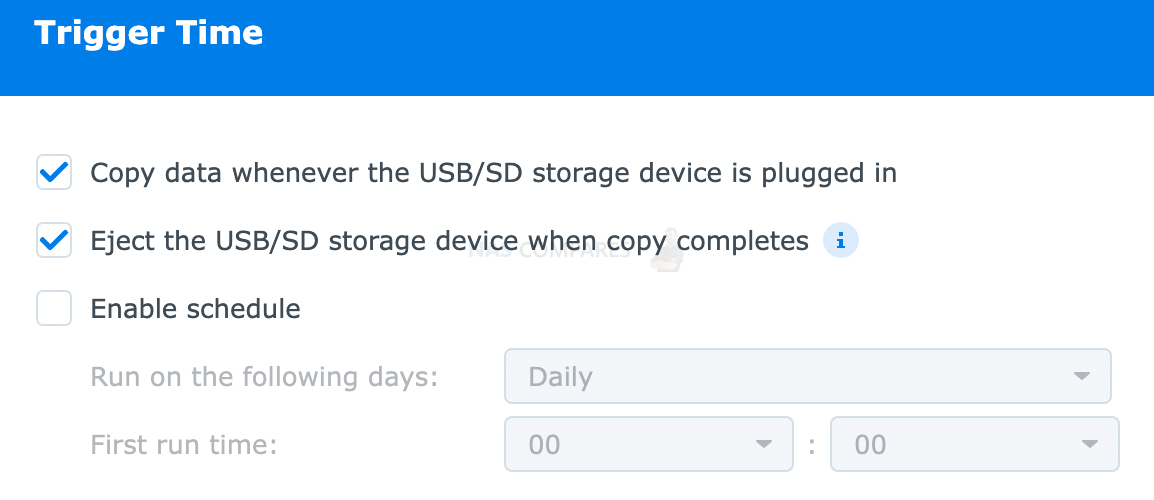 You can also include or exclude specific file types during the backup process.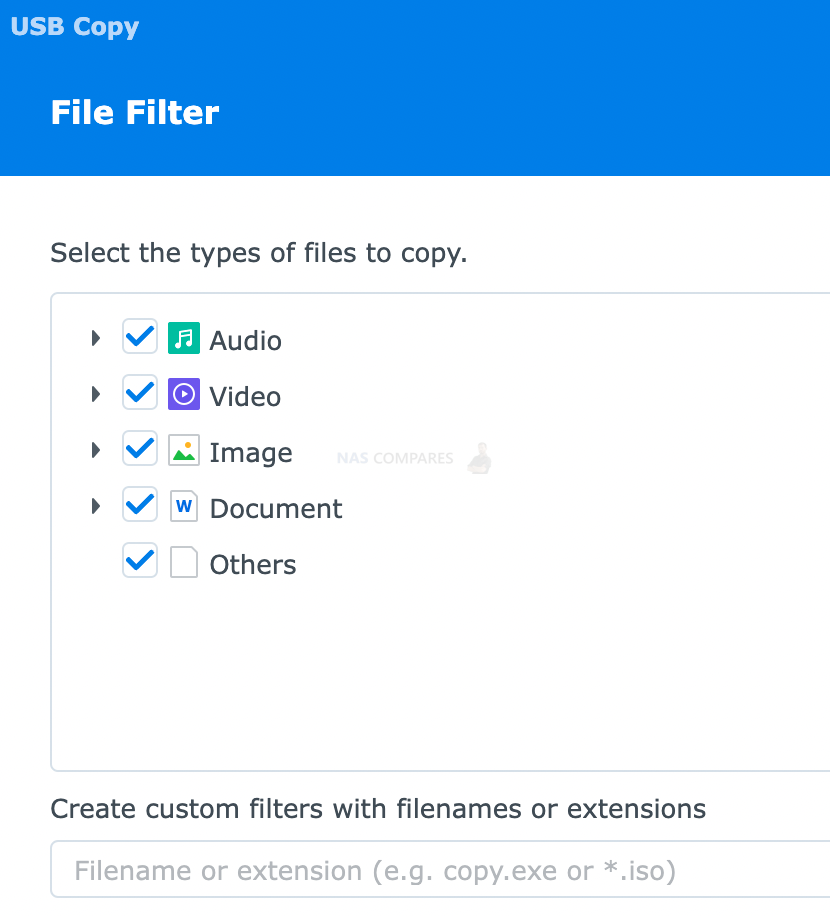 More info here
https://kb.synology.com/api/v1/findHelpFile/dsm/USBCopy/2.0/enu/6.2-24922/synology_apollolake_218+/100/usbcopy_general.html#:~:text=To%20enable%20a%20task%20for,Filter%20to%20specify%20relevant%20settings.
Qnap HBS 3 will allow you to choose between the IMPORT and EXPORT of your data via USB. You can also choose what file types need to be included/excluded.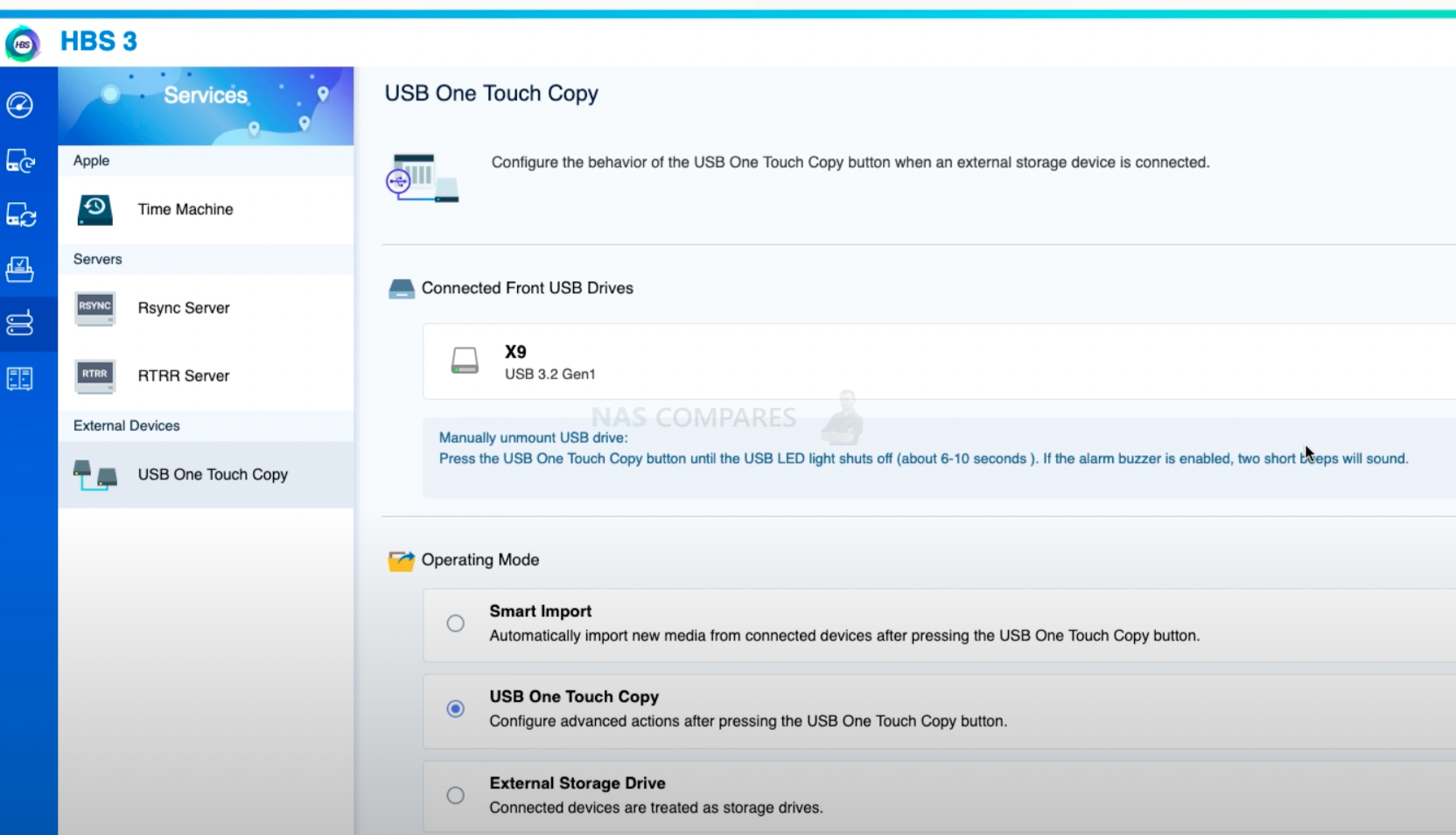 Similar to Synology you can choose to synchronise data, copy data or duplicate as a separate folder.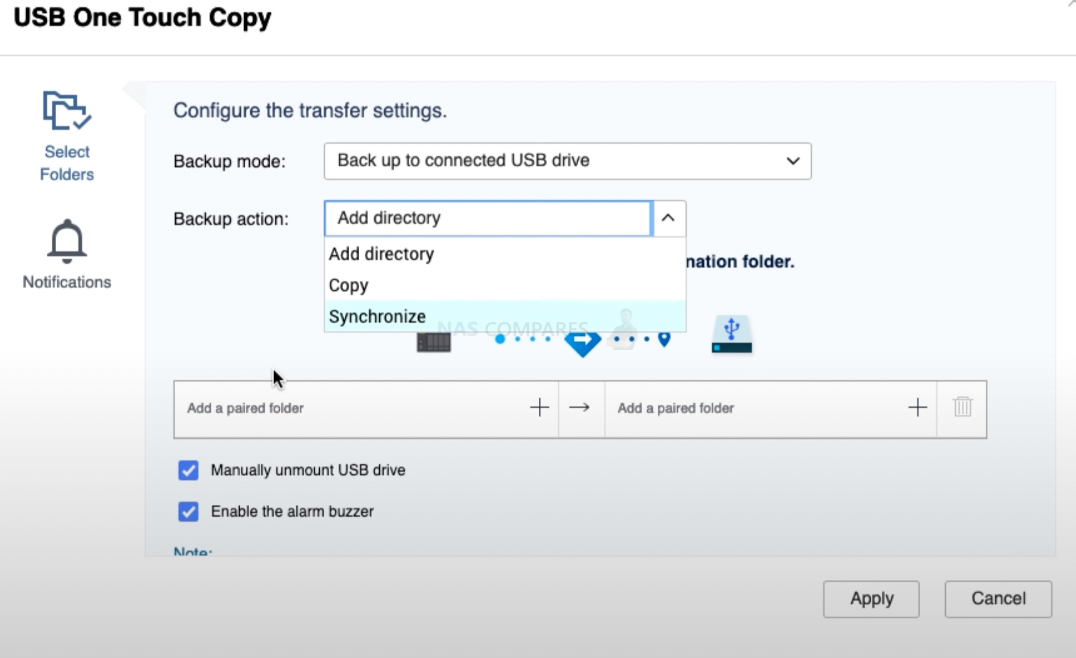 If you like this service, please consider supporting us.
We use affiliate links on the blog allowing NAScompares information and advice service to be free of charge to you.
Anything you purchase on the day you click on our links will generate a small commission which is
used to run the website. Here is a link for
Amazon
and
B&H
.
You can also get me a ☕
Ko-fi
or old school
Paypal
. Thanks!
To find out more about how to support this advice service check
HERE
If you need to fix or configure a NAS, check
Fiver
Have you thought about helping others with your knowledge?
Find Instructions Here
☕ WE LOVE COFFEE ☕

Or support us by using our affiliate links on Amazon UK and Amazon US