So, I've been using the Shield as a Plex server for about 9 months without any problems. I basically only use it for that purpose and also for my Channels DVR engine for recording local live TV. I'm more into the Apple ecosystem. MacBook Pro, iPad, iPhone and use the Plex client on a Apple TV 4K. My family and friends use a variety of devices for the Plex client, Apple TV, Fire Stick, LG and Samsung TV's.

As I mentioned, I don't really use the Shield for anything else, and sometimes don't turn it fully on for weeks at a time. All media is stored on the WD EX2 Ultra which is mounted as a network share on the Shield. I have a 5TB Seagate USB hard drive plugged in which is where the Channels DVR records TV shows.

The Shield I have is the non-pro version with only 16GB of memory. A couple of months ago I started having memory issues where the Plex server and even my Channels DVR engine would go offline. When I turned on the Shield it was warning me that memory was critically low. The only app that it taking up all the space is Plex with around 9GB, I'm assuming for the metadata. Storage was so low that I couldn't even update the Plex app to see if that would help. I installed a 128GB SanDisk USB drive in the 2nd USB slot of the Shield and attempted to move the Plex data to the SanDisk using the option in the Shield Plex settings. I tried both using the SanDisk as removable storage and also as adopted storage for the Shield. I even tried using the Seagate Drive. But nothing works and all the Plex metadata still remains on the Shield itself and never gets moved which results in my Shield filling up and constantly being in a state where it has no available memory and cannot operate. I tried deleting all Plex data (which I then lost everything) and created a new Plex Server, rebuilt it, and the same thing happened. I'm not sure why I can't offload the Plex Data to the 128GB SanDisk. It's making the Shield unusable. Maybe I should try factory resetting the Shield but I would lose everything again and not sure if it would work.

Do you have any suggestions on how I can get the Shield to work. Is there a way to get Plex to store it's metadata on the SanDIsk? I've looked all over the internet without any solutions.
Yes, first of all I would suggest to plug in USB Flashdrive or SD (SDHC) memory card or USB hard drive. This would add extra storage space. And you could choose to use it for internal or external data storage use. but you tried this.
Since you tried to clear the data and reinstall Plex the option of resetting entire Shield TV, would probably also not help. Plex Settings > Apps > Plex Media Server and clear the app cache should have done the work?
But maybe full reset could be an option.
I read that other people suggest setting to not generate Preview thumbnails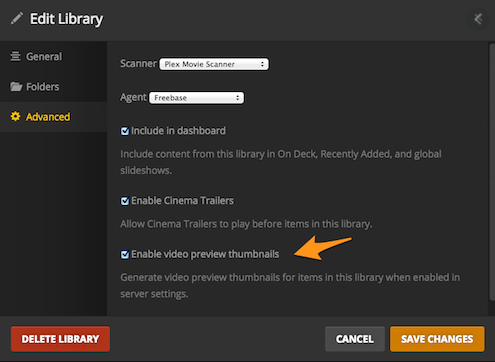 Also, people suggest trying to change plex transcode location.  Settings > Server > Transcoder – > Advanced settings.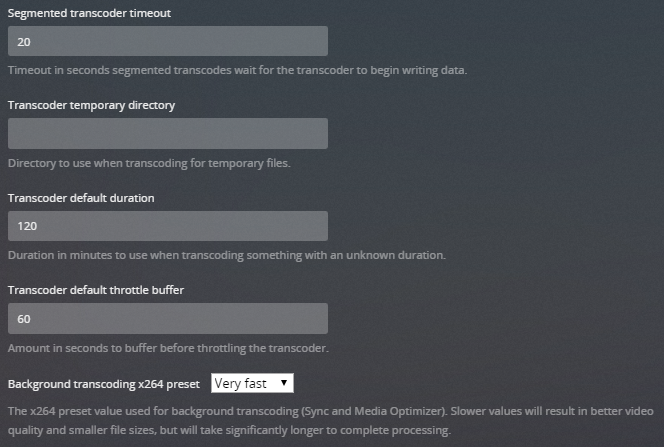 PLEX USB 3.0 Flash Drive connected as adoptable storage should normally be treated as internal disk and all caching data should be living there, but strange that Plex app doesn't listen. Maybe resetting entire Shield TV and adding USB flash/SD card before installing Plex would help.
Otherwise Nvidiedia ShieldTV Pro would be a solution.
I hope this helps.