I've been lightly using DS214Play with two 4 terabyte WD for music, and just started ripping movies (mostly old, small files (noir)). Only using 12%. Should I be thinking of replacing this seven year old system? And can you recommend software for ripping Blu Rays? I bought WinxDVD for pc and then for Mac, as reviews misleadingly mentioned Blu Ray. After hours of frustration I contacted publisher who confirmed they can't rip Blu Ray
If you stream directly original files then the transcoding option is unlikely needed. Therefore you can choose practically any NAS for this.
The most direct way of doing this was thanks to Qnap 82BR series NAS with a Blu-ray built inside the NAS. They do not make these anymore, but you can use an external USB DVD ROM.
https://www.qnap.com/en/news/2017/qnap-introduces-tvs-882br-blu-ray-nas-series-and-partners-with-fengtao-software-dvdfab-to-provide-a-comprehensive-disc-based-file-backup-solution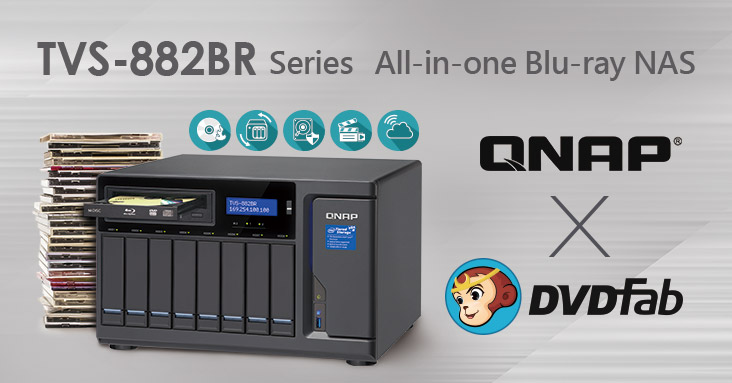 Software they use is DVDfab https://www.dvdfab.cn/
Alternatively, there is Zappiti NAS that is all in one solution too.
But you can also brorsoft or easefab software on your computer and choose Synology or Qnap as a destination device while ripping.
brorsoft blu-ray ripper
http://www.brorsoft.cn/blu-ray-ripper/
easefab
https://www.easefab.com/rip-blu-ray.html