Best NAS for Multimedia to Buy during 2018
One of the most popular uses for a NAS drive in 2018 continues to be for multimedia. Whether it is 4K and 1080p movies, smooth playback of albums and playlists, or easy cataloguing and viewing of last photo albums, a NAS drive is a great way of centralising your media collection in a single location that can be accessed anywhere by the network or the internet. Additionally, thanks to technology such as RAID and multiple backup technology (versioning, snapshots, etc) data held on a network attached storage device is safe in a number of ways.  The decision to move your media to a more centralised platform in a NAS, so you can access it wirelessly on all the devices in your home or via mobile anywhere in the world is not one to be taken easy and for many will be a large investment. Finding the right bargain during 2018 for a NAS drive is only have the job and you need to make sure you buy a device that will do the job you need.
Key factors to bear in mind should be:
Capacity –  how much storage are you going to need now and in the future.  Choosing the right NAS should also factor in how much storage space in terabytes(1000 Gigabytes) you are going to need now and in the future. When you buy a new box set or movie, the last thing you want is to have no space to store it.
Access –  having your media on a NAS is only the first step and of course, the way in which you wish to access your media is important. Some NAS will only let you access your media Via the network or the internet. Others provide features and functionality, such as HDMI and audio output, which mean you can access your media in a far more local and direct fashion. Be sure to choose the NAS that suits your ideal setup.
Playback – The device and software that you want to use to watch your media is important too and different NAS devices will provide a varying level of support in terms of playback. Some NAS brands like Synology have produced considerably more first party multimedia applications for you to enjoy your media on a multitude of devices in and out of the home. Whereas other NAS brands such as QNAP choose to offer fewer first-party apps, but a better support of third-party applications such as 'Plex media server' and 'My media' for Amazon Echo. Be sure to choose the right NAS for your prefered playback method.
2019 NAS Update!!!
A quick update to this article. Since it was first published, a brand new and hugely powerful NAS has been released in the QNAP TS-2888X AI NAS. Had this new enterprise NAS server been released at the time of this post, it would 100% have featured in 1st place. In the interest of keeping you all informed, I am adding this 2019 NAS Update to keep you in the loop. Visit the QNAP TS-2888X Hardware review below on NASCompares, watch the Video to see it or visit the store below to order yours today (and support this site with Ad Revenue – it just costs you a click and keeps me able to help many, many more users. Thank you.
1st Place – QNAP TS-453B NAS
0-56TB, Intel Celeron J3455 Quad Core 1.5 GHz (up to 2.3 GHz),4/8GB DDR3L Memory, 2-year warranty, SD Card Reader, 5 USB 3.0, LCD, USB DAS access, PCIe slot, Audio In/Out, Speaker, 2 LAN, 2 HDMI, Remote Control! – £480 + ex.VAT
When choosing the right NAS for your multimedia needs, both in the home and out there in the world, all too often NAS brands make you choose between local access or remote access as a priority. The QNAP TS-453B NAS gives you everything. Providing 1080p and 4K media support over the network and internet natively and with popular applications such as plex, the QNAP TS-453B also gives you local access via HDMI and using a remote control included with the device. But what makes it appealing is that this HDMI output is available via two ports, is more than just a basic output and is actually a killer feature supporting many, many individual applications for the HDMI output means you can really interact with your data via the visual interface of Hybrid Desk Station (HD Station).
This slideshow requires JavaScript.
The further media support of the TS-453B is pretty impressive, supporting numerous multimedia applications such as KODI (unofficially), Roon, Emby, Twonky media server, multiple DLNA media devices and a host of first-party applications from QNAP themselves. It may seem a little expensive when compared with more cost-effective QNAP NAS such as the TS-251B and T-228A, but this is because the TS-453B gives you pretty much every single way that you're ever going to need to access your videos, photos and music in 2018. You can even install skills for the Amazon Alexa via the container station application and access the contents of your NAS via voice control and out of the Echo speaker. Just look up 'My media' skill from Amazon

Support this site with Ad revenue
---
2nd Place – Synology DS918+ NAS
0-56TB, Intel Celeron J3455 Quad Core 1.5 GHz (up to 2.3 GHz),4/8GB DDR3L Memory, 3 year warranty, 3 USB 3.0, eSATA expansion slot, BTRFS, NVMe SSD slots – £430 + ex.VAT
If features such as an HDMI output, IR remote controls, audio out and PCIe upgrade cards are not something you are going to consider in the next 2 to 3 years minimum, then I have absolutely no hesitation in recommending the Synology DS918+ NAS for multimedia users. This Synology NAS provides so much to users who want to access their media via the network and the internet. For a start, it supports multiple transcoding streams on both 4K and 1080p video files and this carries over to Plex media server support also (though a lesser degree overall). In fact, all three of the devices in our Top 3 multimedia NAS of 2018 support hardware transcoding, but only the Synology DS918+ supports hardware transcoding in the Plex media server application whilst in use (click the 'make my CPU hurt' button in the PMS settings). This means that the device will use significantly less CPU power to perform these tasks and ultimately makes it better suited for more users that want to access multimedia at the same time.
This slideshow requires JavaScript.
Add to this the fact that Synology diskstation manager (DSM) has multiple applications and software for integrating the DS918+ into your home multimedia setup. Via the Synology app centre, you can install video station, photo station, music station, and DLNA media server support. If you are using an Amazon fire stick or Chromecast, you can install Synology multimedia applications from their respective app stores on your third-party device to synchronise with your Synology NAS. Finally, Synology is the only NAS brand that currently has applications available for Amazon Alexa app store (skills) so you can play the music from your Synology NAS via the Amazon Echo device. Although other NAS support this feature,  they only work when using a third party app such as the 'my media' skill which is a separate purchase. If you are looking at a NAS for media that will be watched wirelessly or remotely and have little need for direct access measures such as HDMI, the DS918+ is your perfect multimedia NAS for 2018.

Support this site with Ad revenue
---
3rd Place – QNAP TVS-882BR-ODD Bluray NAS
0-112TB, Intel® Core™ i7-7700 Quad-core 3.6 GHz (Max. 4.2 GHz),32-64GB DDR4 Memory, 2 year warranty, 5 USB 3.0, LCD, Blu-ray R/W, 2x PCIe slot, Audio In/Out, Speaker, 4 LAN, 3  HDMI (1x 2.0 2×1.4b), Remote Control, Thunderbolt 3 Option, GPU Card Support – £2600 + ex.VAT
If it wasn't for the price tag, the QNAP TVS-882BR-ODD would easily be my favourite NAS for multimedia. QNAP has made real strides in recent years to cater too as many multimedia users as possible, from direct-attached users to network and internet media streamers. However, few QNAP NAS make the effort that this unit does to bridge the gap between physical media and digital media and provide you with a powerhouse of multimedia network storage and the ability to convert your existing optical library to a digital format.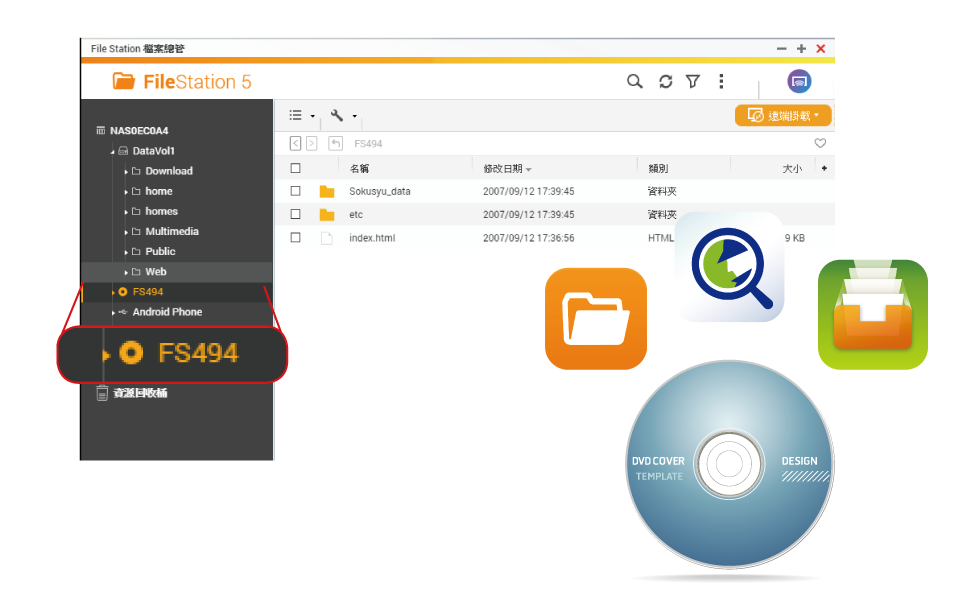 The TVS-882BR-ODD features a Blu-ray (read and write) drive, as well as 8 hard drive bays. Included with the QNAP NAS retail package you also receive free software to rip the contents of your optical media to the QNAP NAS and then make this digital version of your media accessible on everything, from dedicated HDMI 2.0 4K Direct displays or via digital streaming via the network or internet through too popular programs such as Plex, KODI, Emby and more.
This slideshow requires JavaScript.
What is especially impressive about this device is that it also caters very well towards the audio NAS use and features multiple HDMI ports that can be used for audio output, as well as several audio in and out ports. These combined with an unparalleled support of optical media and media located on the hard drives mean that you can connect your sound system to the TVS-882BR-ODD as well as everything else. The internal hardware of the NAS is also suitably mind-boggling and arrives with an i5 or i7 7th gen Quad Core CPU and DDR 4 memory (up to a maximum 64GB), as well as features such as 10Gbe and Thunderbolt 3 are also available as an optional extra. So, at over £2500+ without hard drive media or the VAT, this is a big, big investment, but if you have the money and want something that is going to last you a considerably long amount of time, you would be hard pushed to find a better NAS for multimedia than the TVS-882BR-ODD in 2018.

Support this site with Ad revenue
---
Articles Get Updated Regularly - Get an alert every time something gets added to this page!
This description contains links to Amazon. These links will take you to some of the products mentioned in today's content. As an Amazon Associate, I earn from qualifying purchases. Visit the NASCompares Deal Finder to find the best place to buy this device in your region, based on Service, Support and Reputation - Just Search for your NAS Drive in the Box Below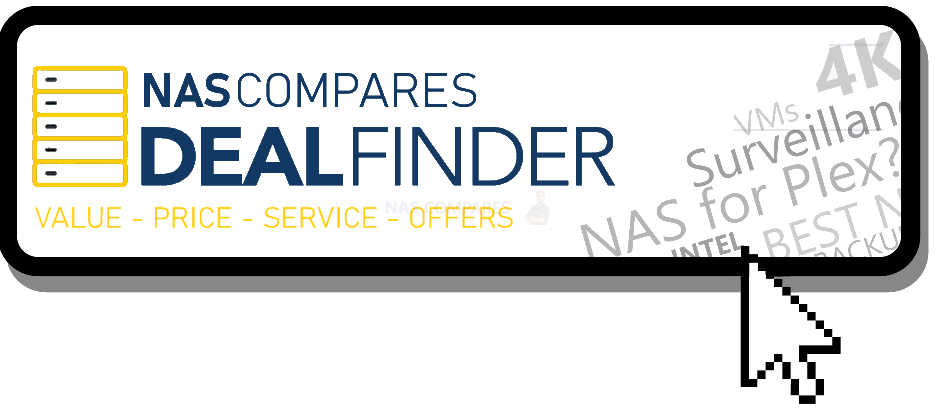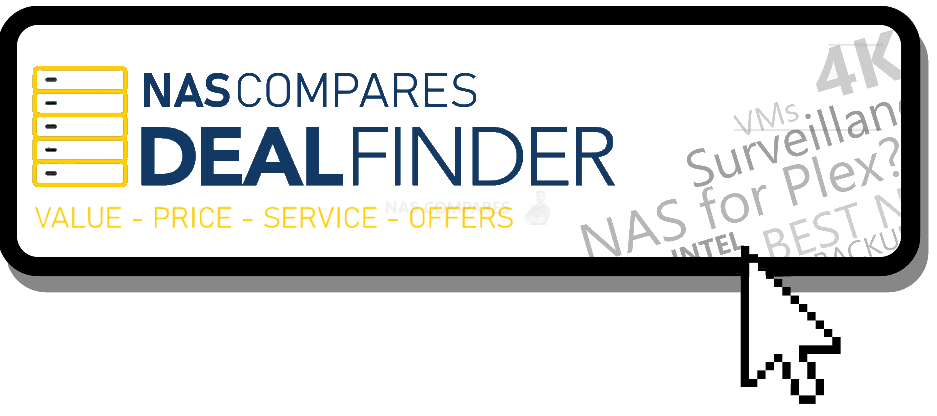 SEARCH IN THE BOX BELOW FOR NAS DEALS
Need Advice on Data Storage from an Expert?
We want to keep the free advice on NASCompares FREE for as long as we can. Since this service started back in Jan '18, We have helped hundreds of users every month solve their storage woes, but we can only continue to do this with your support. So please do choose to buy at Amazon US and Amazon UK on the articles when buying to provide advert revenue support or to donate/support the site below.


Finally, for free advice about your setup, j
ust leave a message in the comments below here at NASCompares.com and we will get back to you.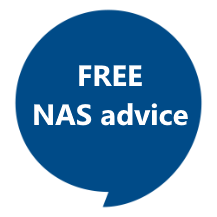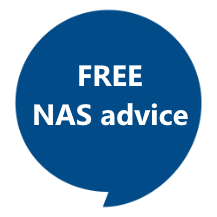 Need Help?
Where possible (and where appropriate) please provide as much information about your requirements, as then I can arrange the best answer and solution to your needs. Do not worry about your e-mail address being required, it will NOT be used in a mailing list and will NOT be used in any way other than to respond to your enquiry.
Terms and Conditions
Alternatively, why not ask me on the
ASK NASCompares forum
, by clicking the button below. This is a community hub that serves as a place that I can answer your question, chew the fat, share new release information and even get corrections posted. I will always get around to answering ALL queries, but as a one-man operation, I cannot promise speed! So by sharing your query in the
ASK NASCompares
section below, you can get a better range of solutions and suggestions, alongside my own.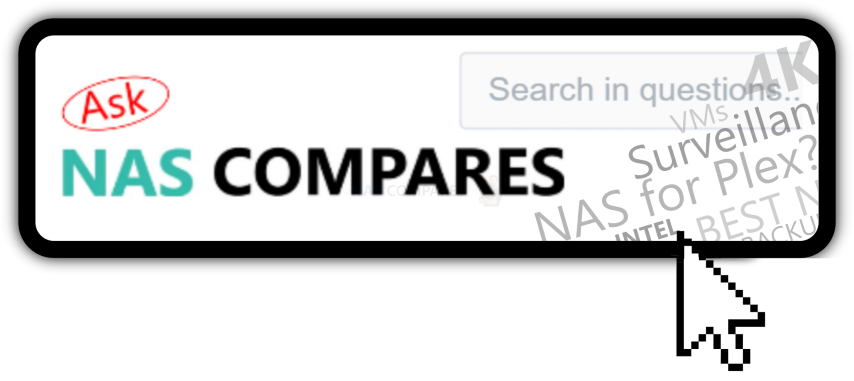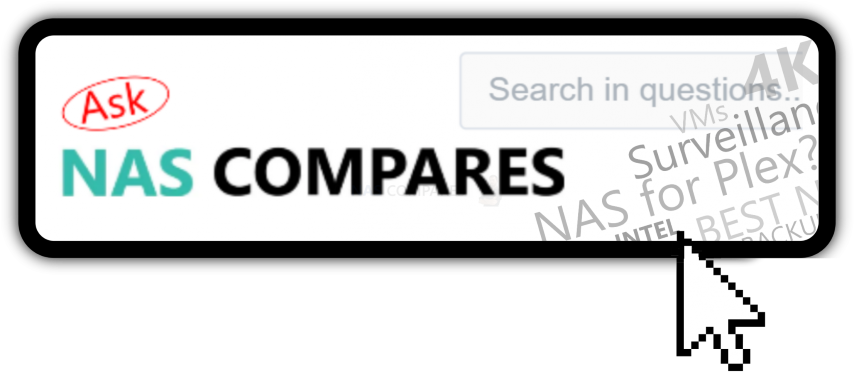 This description contains links to Amazon. These links will take you to some of the products mentioned in today's video. As an Amazon Associate, I earn from qualifying purchases