IronWolf 525 SSD

Future-Proof Speed IronWolf 525 boosts NAS caching and tiered storage solutions to
the next level with PCIe Gen 4 speeds up to 5000MB/s, while maintaining backward
compatibility with PCIe Gen 3 systems
Always On, Always Accessible
Designed to deliver performance in demanding 24×7 low latency, multi-user environments, enabling fast access to data any time, anywhere.
Built Tough Endurance rating of 0.7 DWPD 2 ensures robust performance in NAS and other intensive client workloads.
Class-Leading Reliability and Dependability Rated for 1.8M hours MTBF and includes a 5-year limited warranty for best-in-class total cost of ownership (TCO).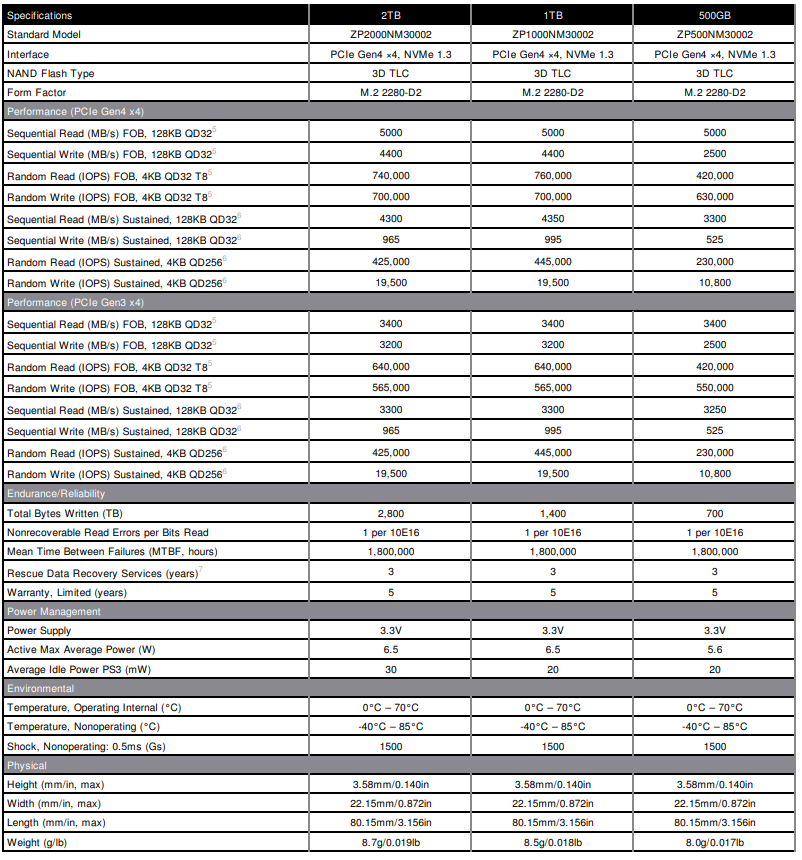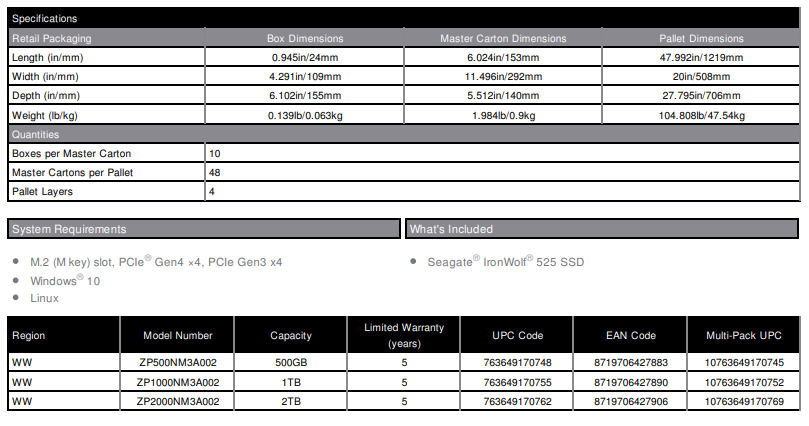 Region Model Number Capacity
Limited Warranty
(years)
UPC Code EAN Code Multi-Pack UPC
WW ZP500NM3A002 500GB 5 763649170748 8719706427883 10763649170745
WW ZP1000NM3A002 1TB 5 763649170755 8719706427890 10763649170752
WW ZP2000NM3A002 2TB 5 763649170762 8719706427906 10763649170769
If you like this service, please consider supporting us.
We use affiliate links on the blog allowing NAScompares information and advice service to be free of charge to you.
Anything you purchase on the day you click on our links will generate a small commission which is
used to run the website. Here is a link for
Amazon
and
B&H
.
You can also get me a ☕
Ko-fi
or old school
Paypal
. Thanks!
To find out more about how to support this advice service check
HERE
If you need to fix or configure a NAS, check
Fiver
Have you thought about helping others with your knowledge?
Find Instructions Here