Qsync 5 What has changed?
You can now choose to store your files on a NAS while they appear to exist on your computer. Free up some space without losing the ability to search/find the files you are looking for. Keep the most often used files also locally or choose a private cloud storage option by default.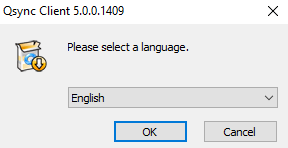 Qsync enables automatic file synchronization across different devices. Simply drag and drop files in the "Qsync folder," data on devices linked with the NAS is updated simultaneously when changes are made. Additional sync modes, such as Smart Sync or Advanced Selective Sync, allow users to only sync selective data or folders. You can also create download links to share files with others without them having to create a user account for download.
You get three options:
Always keep on this device
Locally available on this device
Free up space but keep on NAS

A status symbol will show what is going on with the file.
Cloud – exists on NAS only
Circular arrows – syncing in progress
Green tick – copy exists on a computer as well as the NAS

In Qsync app you can manually delete or recover files from a synced folder. You also get version control and more.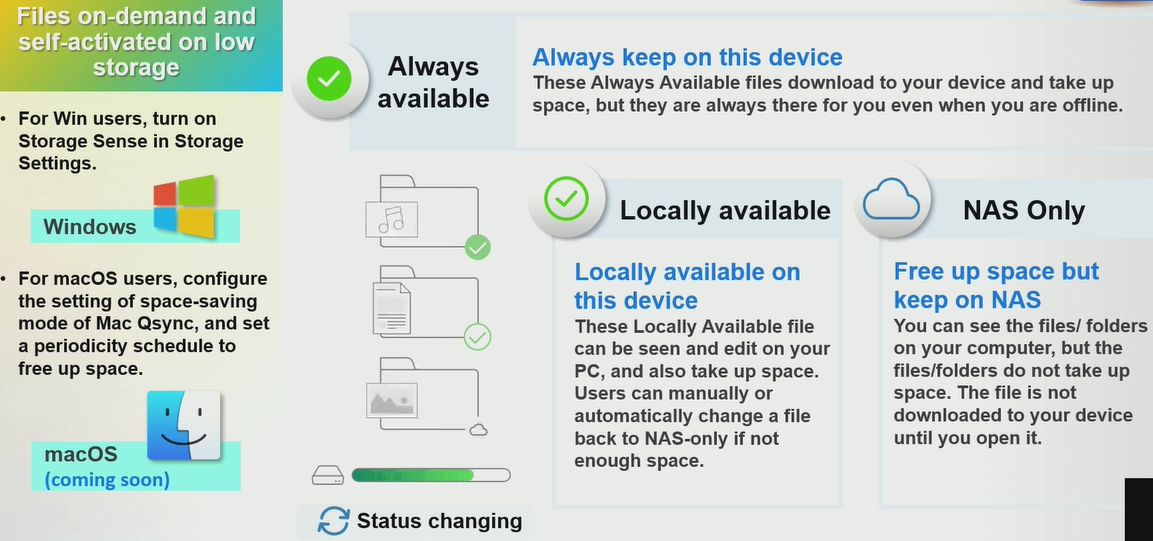 Lan Sync will enable more efficient file distribution without putting too much stress on the NAS itself.