Synology Surveillance Station 9.0 – Everything New that is Coming
Many users who purchase a Synology NAS hardware solution, do so because of the wide variety of software services that are included with it. Although Diskstation Manager has a large number of key applications that range from file management, communication and backups, to multimedia, server synchronization and virtual machine deployment – one application that still continues to be used by home and business users alike is Surveillance Station. The genuinely enterprise-grade quality network video recording and security tool that arrives with very Synology NAS have been one of the most updated applications in the brand's history. Evolving far beyond a simply camera recording tool and into a complete site surveillance and security platform that is used by top tier companies worldwide to protect their assets. During the Synology 2022 and Beyond event, a large portion of coverage was given to the latest update to their Surveillance arm of the brand, with a new hardware solution (the DVA1622) and a large number of updates coming in the jump towards Surveillance Station version 9.0. So today I wanted to summarize all of those changes and updates, to help you see where the Synology surveillance platform will be headed in 2022.
Learn more about the Synology DVA1622 2-bay AI-Powered Surveillance NAS HERE
What Improvements are Coming to Synology Surveillance Station 9.0?
Synology's surveillance station platform has always been an exceedingly strong arm of the company and alongside the reveal of the DVA1622 NAS hardware, they took the time to show off their upcoming big update to their NVR software, Surveillance Station 9.0. These updates focused on improvements to the user experience (i.e UX design changes). the scalability of your recordings and security enhancements. Let's go through the highlights of Surveillance Station 9.0 at Synology 2022.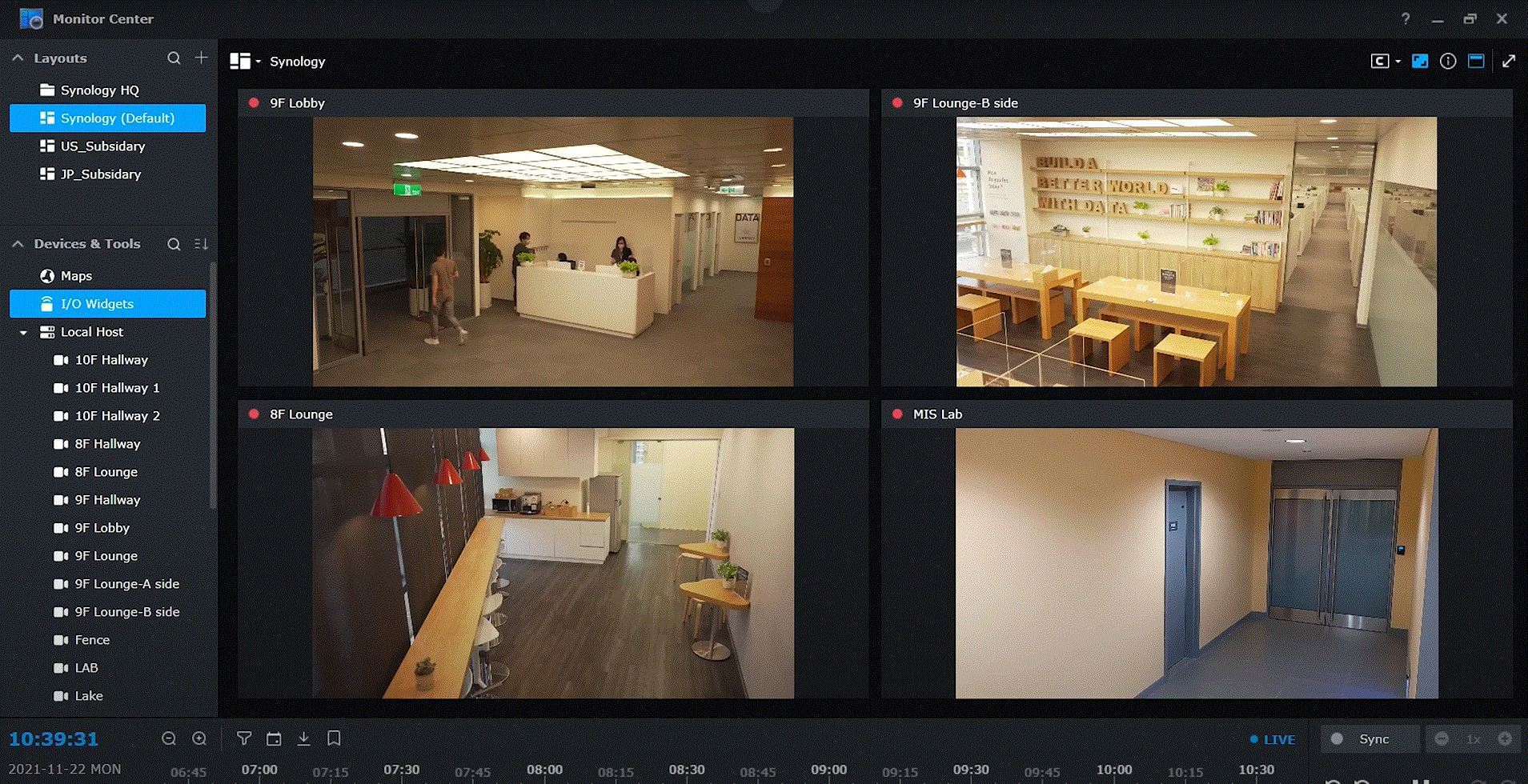 Surveillance Station 9.0 and Monitor Center
Originally, when accessing your surveillance setup, the display of real-time camera feeds and accessing recordings/alerts in a dynamic and interactive way was spread across two applications – Live View and Timeline tools. In Surveillance Station 9.0, these are being combined into a single tool called Monitor Center, Combing the bank of live camera feed and historical recordings into a single GUI. This also includes the addition of adding surveillance devices (such as IP Speakers and IP controlled door locks) into the wider control GUI window of Monitor Center. This means a much wider and more customizable control deck on a single screen. Alongside this, when alerts (based on movement, light, defined lines, etc) are triggered, these are also accessible and visible on the same panel and when viewed, can shink the existing feed dynamically to allow the alerts into this single screen easily. Combinations of events that are triggered can be consolidated into smaller collections for alerts/display to the end-user. Finally, the time bar at the bottom of the monitor center feed will allow you to bookmark or capture a user-defined clip in 2 clicks, as well as allow scrolling through past recording at multiple speeds be possible, whilst live camera feeds and controls on the wider Monitor Center feed remain live.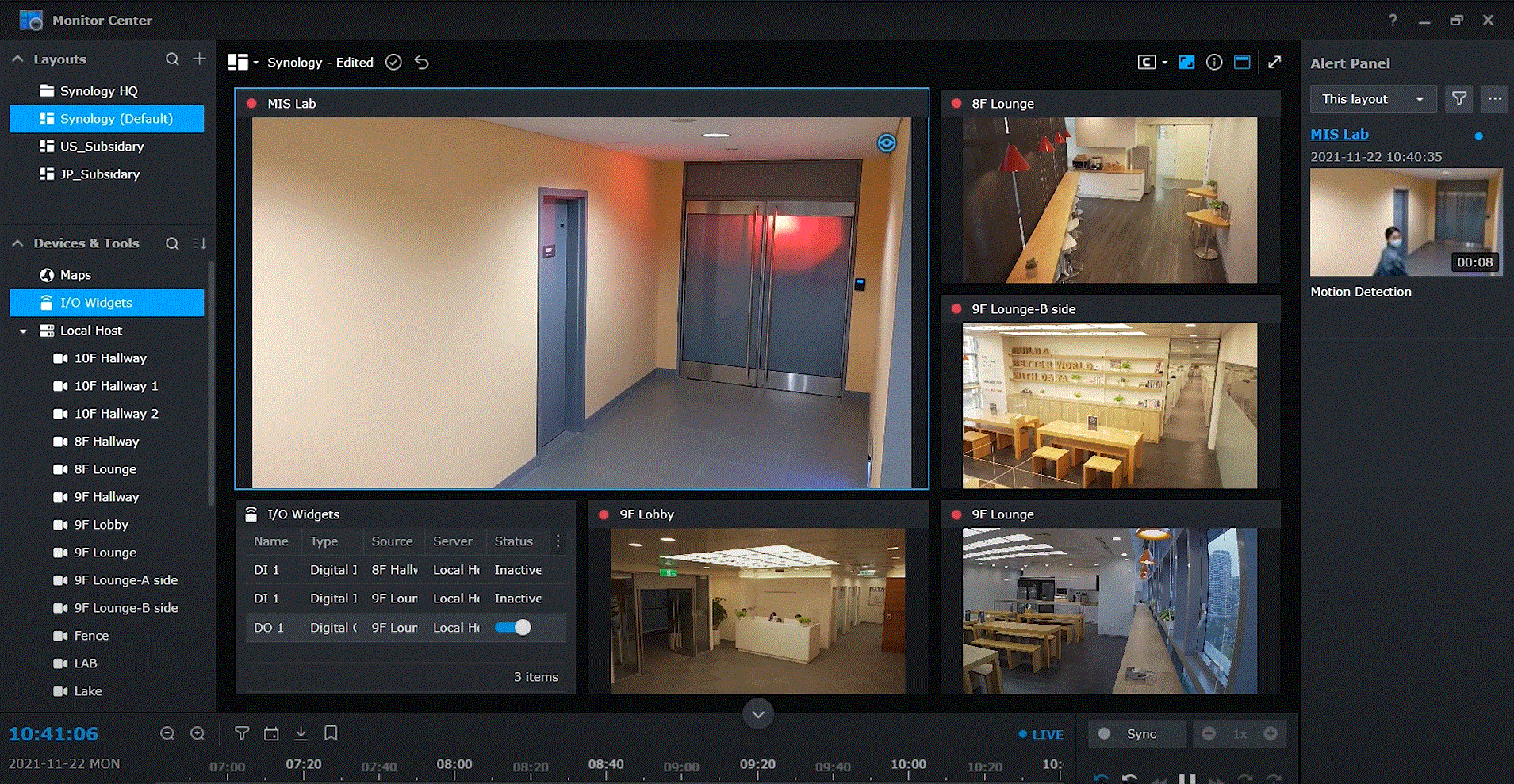 Overall, it does seem a much more customizable feed layout in the web-based GUI and unlike my feeling on when Photo Station and Moments were combined into the Synology Photos application in DSM 7 (it's getting there!), combining all of these elements of control for your surveillance setup makes a huge amount of sense and I am genuinely looking forward to getting to grips with this new NVR tool.
Dual Recording with Synology C2
Having a selection of cameras in your home or business environment that are recording feeds 24×7 is a business-must and in most cases, these cameras will be sending their feeds to a Synology NAS on a network directly connected to the physical NAS (or an offline/non-internet network that is branched into the NAS system. Records are kept in that NAS with numerous backup and sync options built-in, but what if an intruder breaks into your premises and destroys/steals the NAS? Live synchronization of the NAS to an offsite NAS or discreetly hidden 2nd server will only be as useful as the speed with which the duplicated recording data can be sent. Burglaries are FAST operations and there is every possibility that the time for an alert recording or completed recording block being sent to the 2nd storage location won't be fast enough – therefore the capture of a break-in will be lost. This is a problem that has been raised before and now with Synology's improvements to their C2 cloud platform, a solution has been presented in the form of Dual Recording.

Duel recording will allow records from your camera feeds to be sent to BOTH the NAS server AND an area of C2 cloud storage (not THROUGH the NAS). This recorded footage will be accessible through the Synology C2 Surveillance portal, which will allow much, MUCH smaller loss of recording time compared to a backup and/or sync operation previously.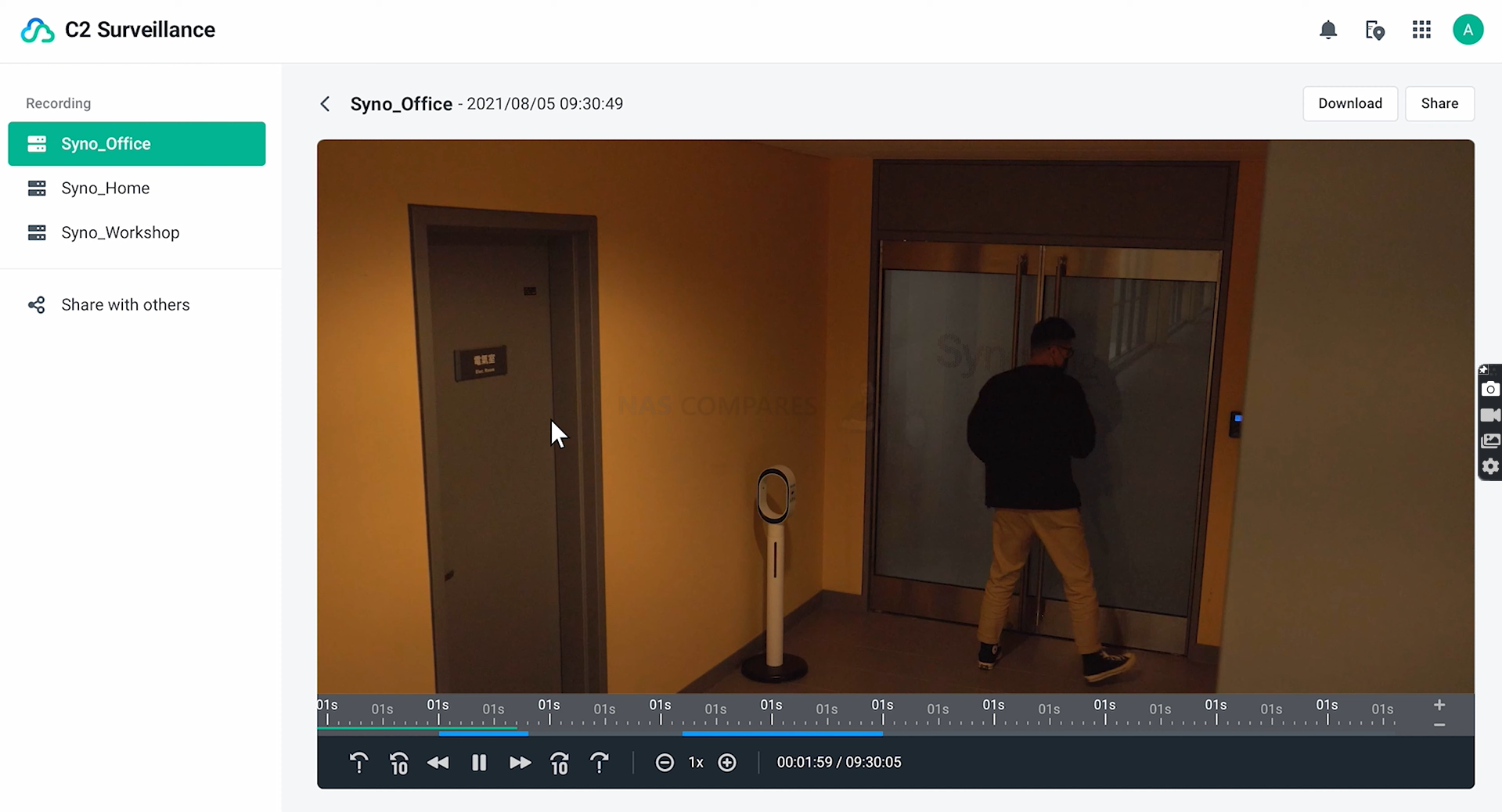 Synology were keen to highlight that using the C2 Surveillance platform to create a 2nd recording path for your surveillance setup will allow only up to a 5 second recording loss at most, the ability to view recordings in the C2 Surveillance browser-based GUI, features end-to-end encryption to prevent interception/editing and (most important of all) the ability to share those recordings from your C2 Surveillance space securely (for the police or company-wide). Synology states that this additional surveillance feature will require a subscription service and there will be a tier for home users and another for business users. They are detailed as follows:
Basic Plan – $1 per Camera, per Month
Only Stores Triggered Events

Stored in up to 720p Resolution

Only held for 7-Days
Advanced Plan – Pricing TBC per Camera/Batch
Smart Continuous Recording (Full FPS in Events and 1FPS when Idle/Normal)

Stored in up to 1080p

Recordings are held for up to 30 Days
Although the pricing on the business tier is yet to be confirmed, Synology is saying that they want to keep this as cost-effective as possible. Personally, the basic plan at $1 per camera (when you think of your 2x camera licences with most Synology NAS) is a pretty small price and to ensure that 2nd recorded stream, a very attractive feature.
Significantly Faster Single and Batch Camera Deployment
The ability to add numerous IP cameras to a Surveillance Station setup is something that has always been quite fast in the application. Scanning your local area network (as well as other IP networks in separate ranges) was always available in the IP Camera application. However, Synology have seemingly improved thing further in Surveillance Station 9.0 with significantly higher deployment. The example provided was adding 300 cameras, across 10 different models to 5 existing Synology NAS. This would take 9hours in Surveillance Station 8.2, but just 30mins in Surveillance Station 9.0.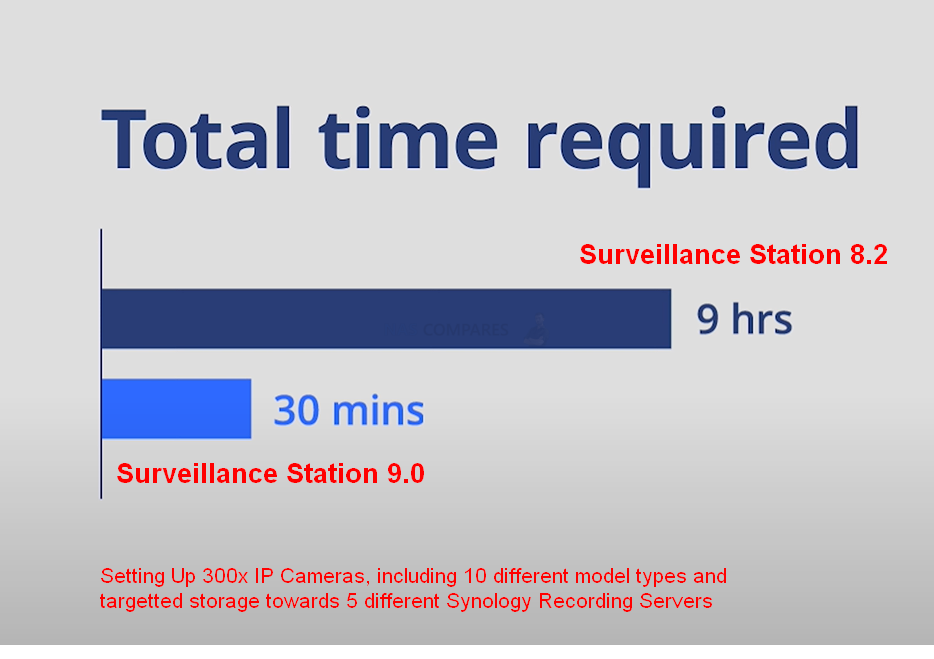 This comparison was clearly based on using default settings or recommended settings from the Surveillance station platform itself, but still very impressive indeed. There are also improvements in unique setups to your own surveillance, with the added options to Copy/Paste whole camera settings, as well as importing an excel/spreadsheet file that has all the settings previous exported from another setup or system.
Improvements in the Surveillance Station CMS and Update Deployment
Station has always had a central management system component, allowing the oversight of multiple Synology NAS systems being used for Surveillance – allowing control, alerts and a much more secure, company side surveillance setup. If the server has internet access (as appose to a closed network-only setup or surveillance server+camera subnetwork), you can push servers remotely to download and install the newest updates automatically via this improved CMS.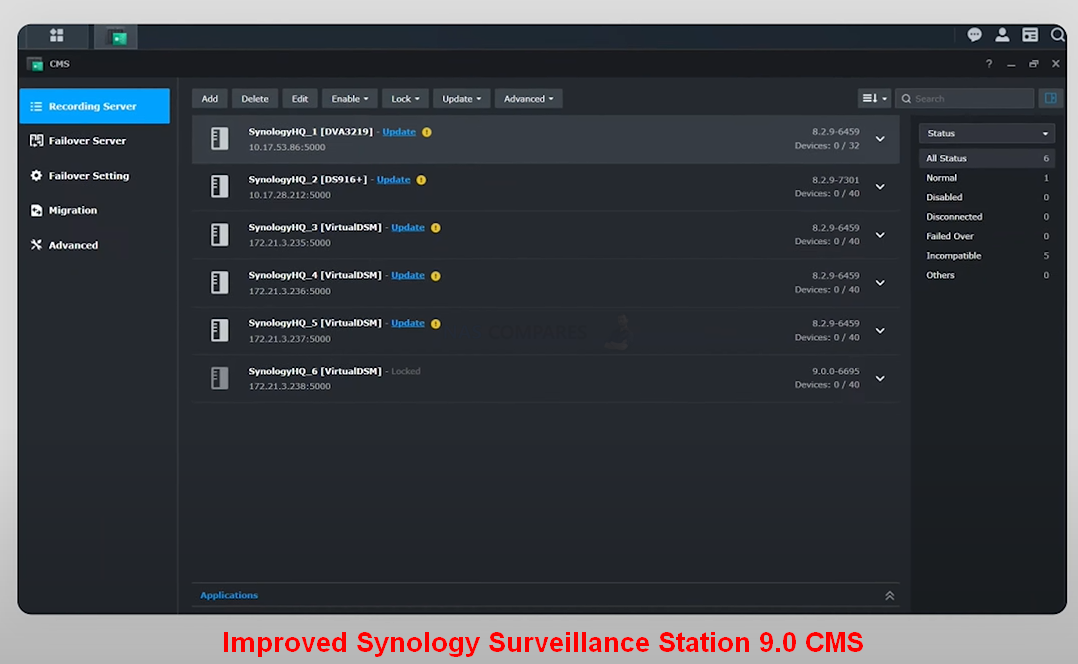 Alternatively, if your Surveillance Station NAS and Cameras exist on an offline network (for reasons of security), then you can remotely push updates from within the CMS if you are accessing it from an internet-connected machine (or simply have the latest update file for Surveillance Station locally). This was possible previously, but in a very unintuitive way and required access to the standard DSM interface and individual upload/installation on each system in quite a longwinded fashion.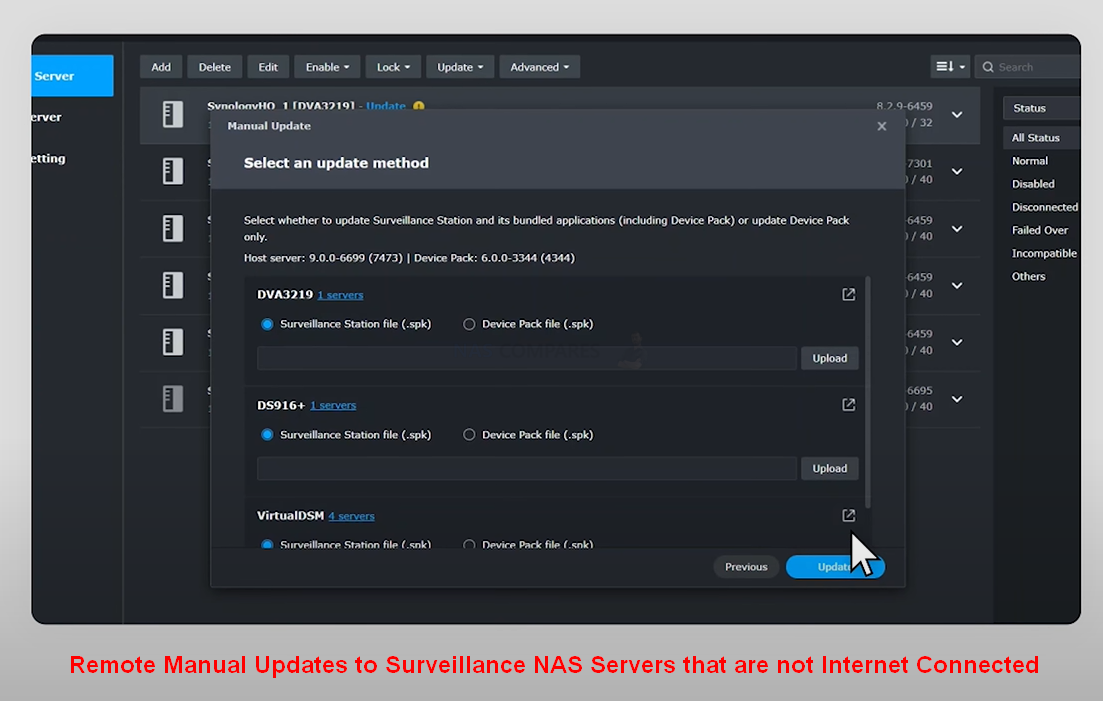 There are other smaller improvements in the Surveillance station CMS promised, but these two were the main ones
Surveillance Station 9.0 – Live Map integration with Google Maps and OpenStreetMap
A HUGELY requested and oddly overlooked feature (likely licensing of an API or commercial use related at the very least) is the integration of Google Maps and OpenStreetMap to the Synology Surveillance Station 9.0 platform. There has always been the option to upload custom eMaps of your office environment (i.e digital blueprints of your building and place markers for camera locations and coverage), but if you are covering a much larger expanse of space, or are running widespread multi-site surveillance setups, the ability to use these popular online map tools will hugely simplify the visibility of your whole surveillance network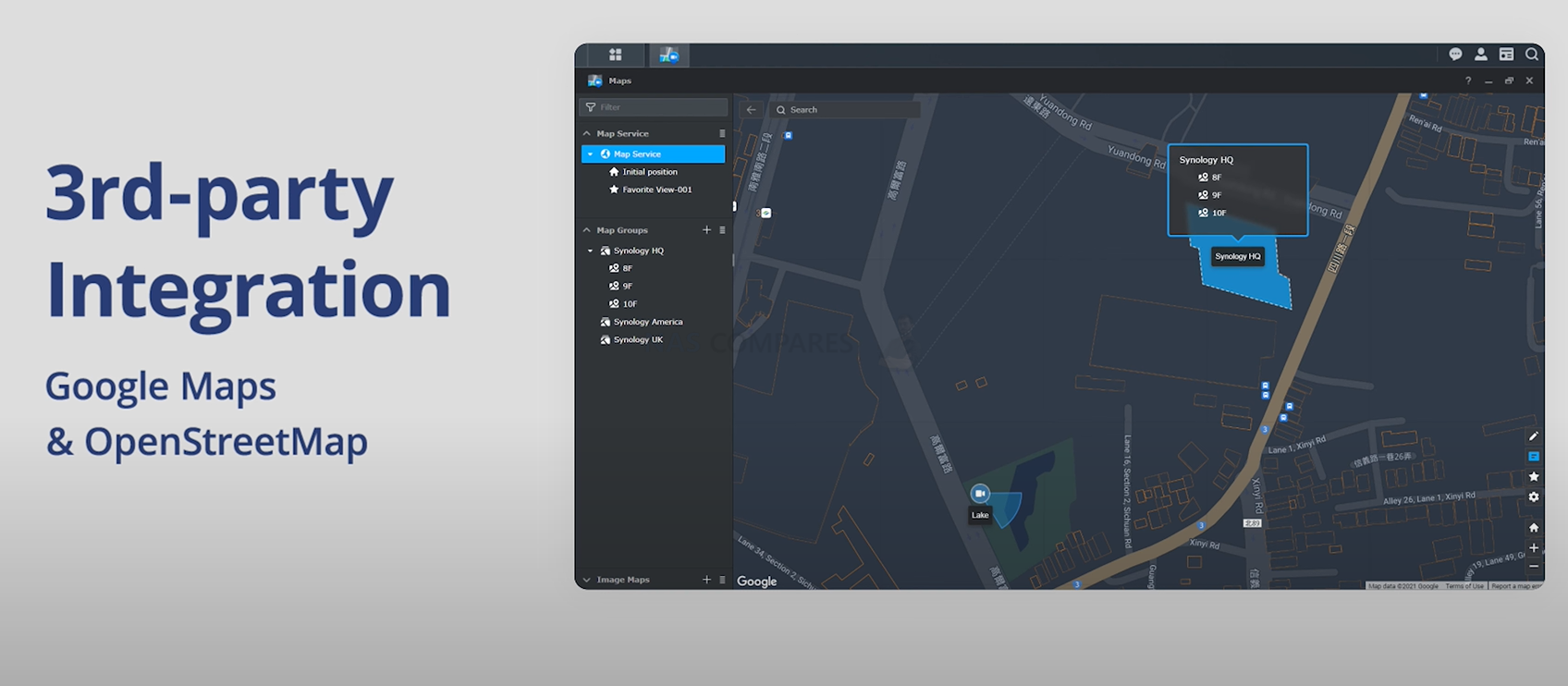 Once you have entered the location of your Surveillance setups, they can be accessed over a larger geographical interface, as well as providing live feeds when hovered over. This is improved further, as you can immediately form this window, add them to your larger Monitor Center feed quickly.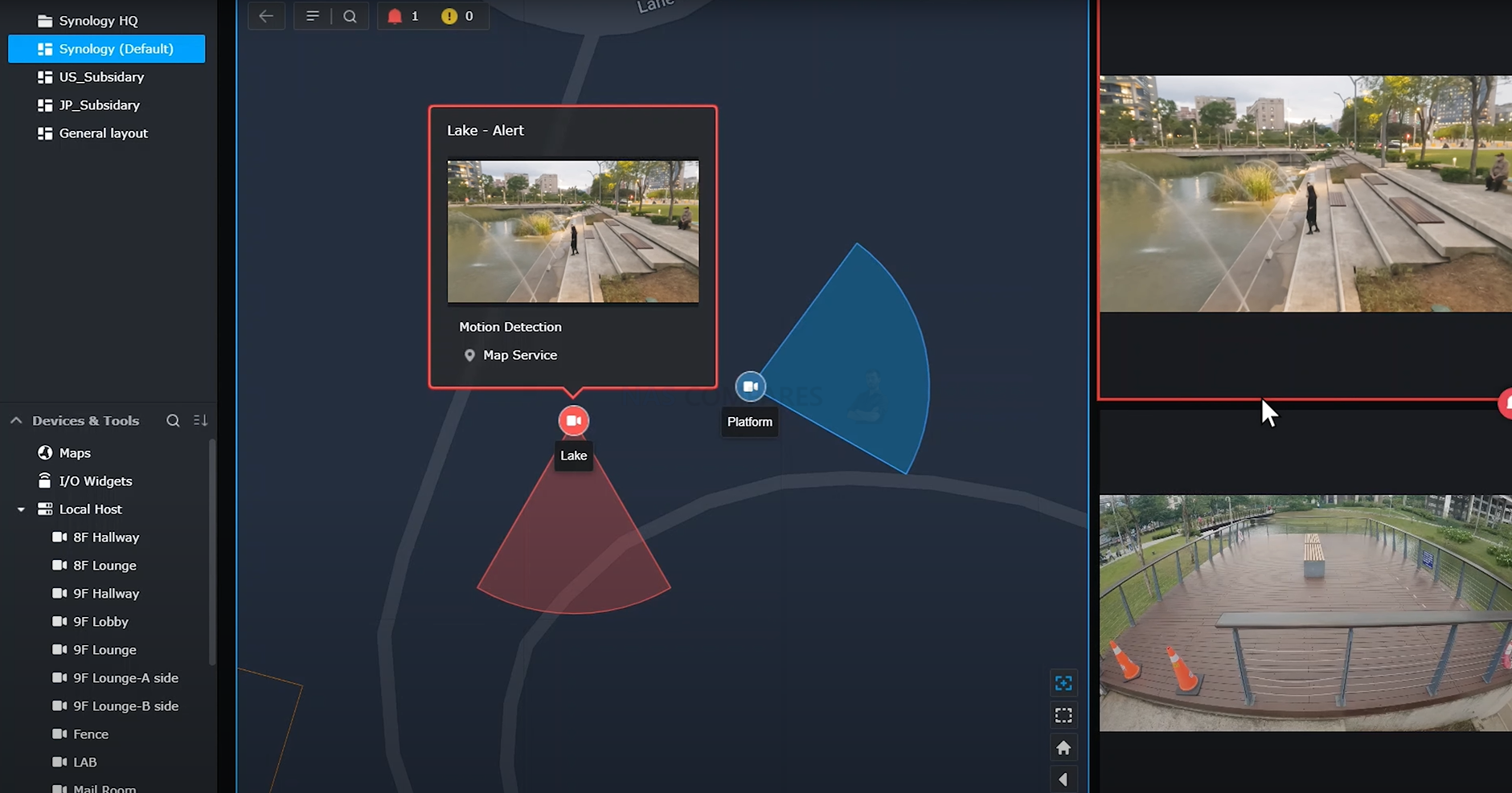 You still have the option of eMaps (and there can be uploaded and browsed through in a much more intuitive fashion now), but there is no denying that the implementation of these hugely popular 3rd party mapping services will be useful.
Support for HTTPS and SRTP in Surveillance Station 9.0 Feeds and Streaming
Further improvements in the support of secure camera access and accessing those records remotely in the most watertight way possible are also being introduced in Surveillance Station 9.0 First up there is going to be the support of HTTPS connections on cameras for management/changes, so this will ensure that only securely connected administrators can make changes to your all-important surveillance setup. Additionally, the rather business desirable SRTP encrypted level of video streaming (again, to ensure that only authorized individuals with water tight access protocol) can stream live feeds on supported systems.

Encrypted Recording in Surveillance Station 9.0
Likewise, for those that take on-site/bare-metal encryption very serious, you can now enable locally kept encryption keys for recordings in Surveillance Station 9.0. This means that whether a recording is being accessed remotely (even in C2), or locally over the network, you cannot access it without a sufficient encryption key. This is something taht is already widely available at the standard data access level, but awesome to see integrated into surveillance.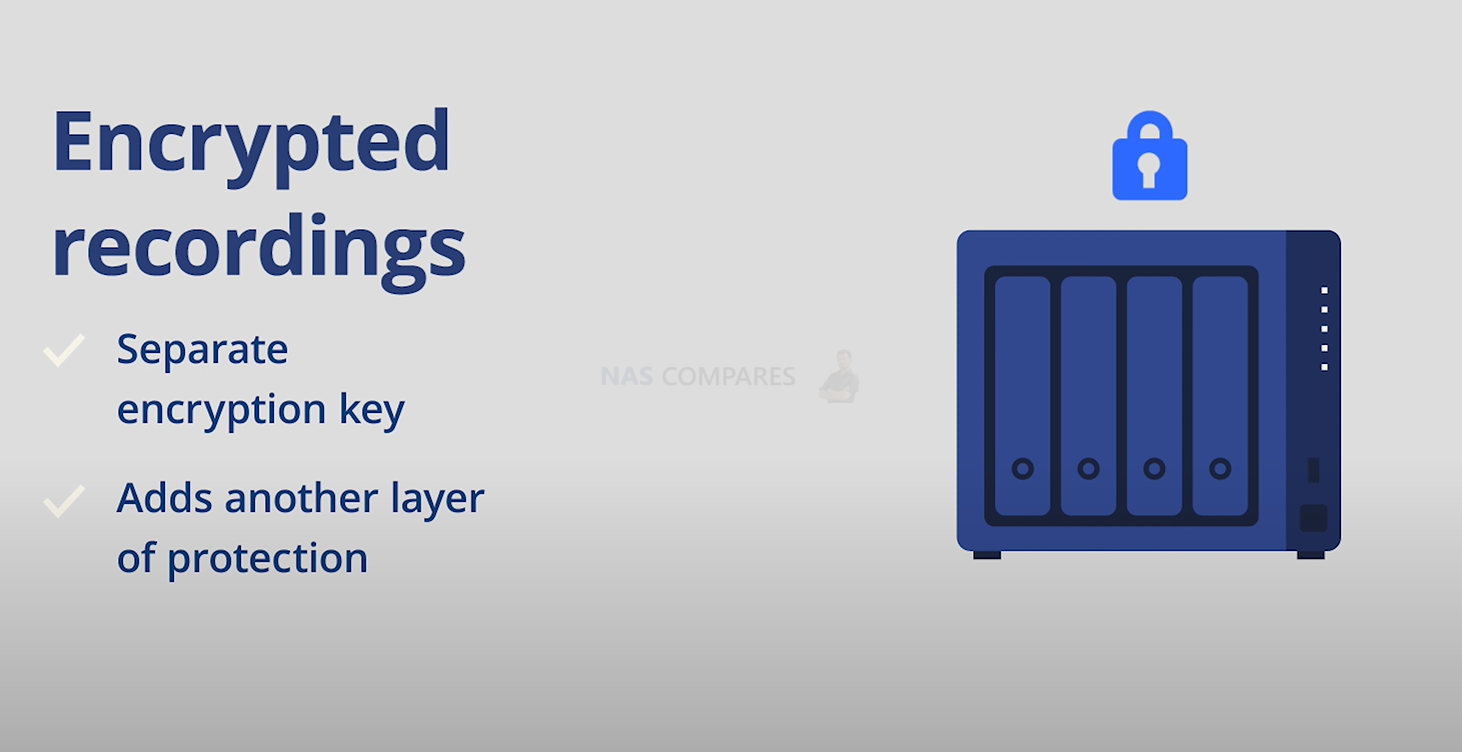 Privacy Mask that can be applied in Surveillance Station
Next, there is the inclusion of a dynamic privacy mask that can be applied to your camera feeds. This can be used to cover important/confidential physical elements present on a camera's field of view and is a point-to-point drawing box (so unique shapes can be created for customizable coverage).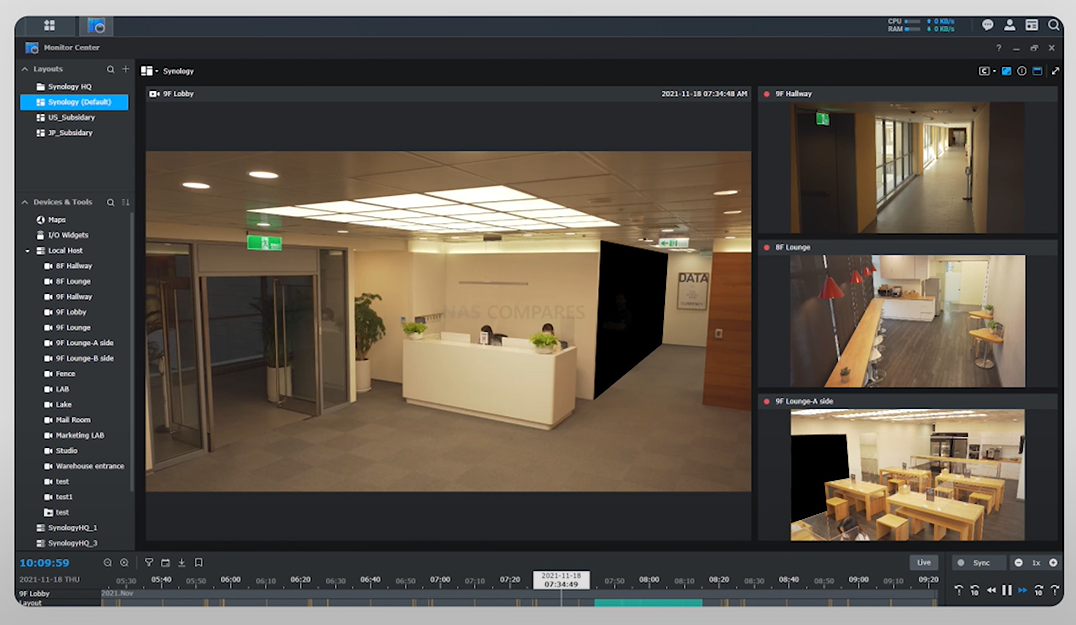 As cool as this feature is, there wasn't complete clarification if this si something that needs to be implemented on the live feed in order to be carried over to the recordings OR if it is something that can be applied to pre-recorded footage later (i.e. you need to share footage that was previously captured and NOW needs to apply the mask/filter). We should have clarification on this soon.
The ability to apply Watermarks to Surveillance Station 9.0 Feeds
Along with the privacy filter (and very much in the opposing direction of user!), Surveillance Station 9.0 will also feature a watermark feature that allows those feeds to be fully branded with your logo/image of choice to ensure they are verified as yours, as well as to ensure that (if shared) that they are traceable.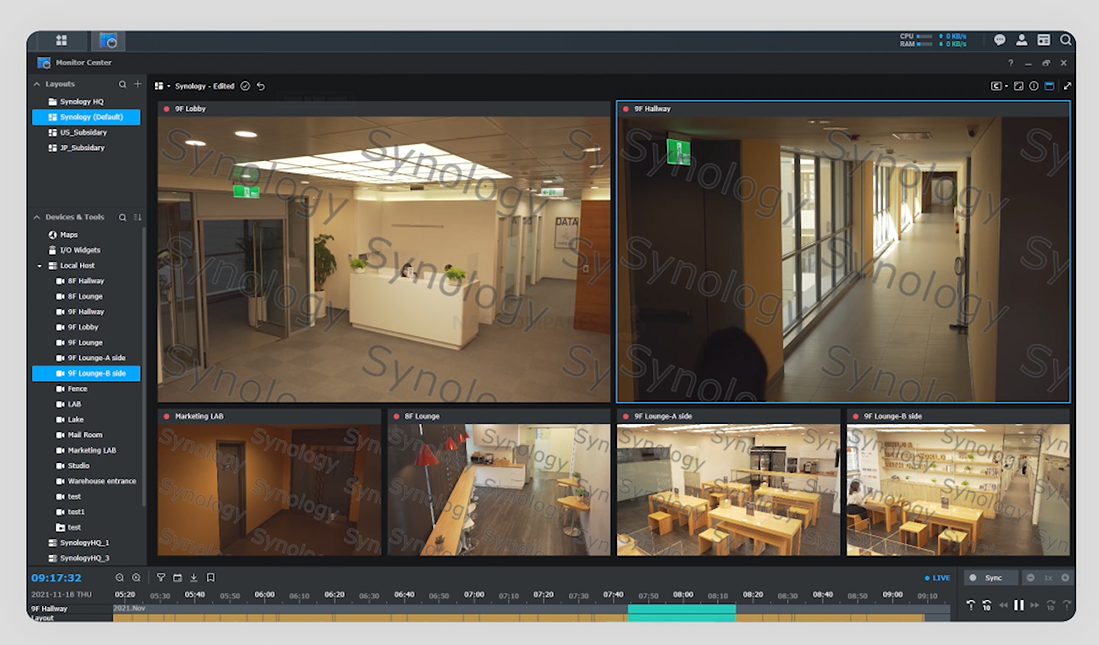 Once again, the extent to how this can be implemented (i.e in the live feed in advance ONLY or in the feed AND applied afterwards to your recordings) is yet to be confirmed. Expect updates as soon as they become available.
When Will the Synology Surveillance Station 9.0 Be Released?
In conjunction with Surveillance Station 9.0, Synology state that the new 2-Bay DVA1622 NAS will arrive with it by default (revealed during the 2022 and Beyond event) and will be released in the first half of 2022. Therefore, there is every likelihood that this new surveillance hardware platform will act as the launch device for that big software update too in a larger campaign by the brand. Given its business class nature, expect it perhaps at the tail even of the first quarter of 2022. Subscribe to NASCompares to keep updated on the DVA1622, Surveillance Station 9.0 and further updates on the Synology NAS platform.
📧 LET ME KNOW ABOUT NEW POSTS 🔔
Join 1,414 other subscribers

Get an alert every time something gets added to this specific article!



This description contains links to Amazon. These links will take you to some of the products mentioned in today's content. As an Amazon Associate, I earn from qualifying purchases. Visit the NASCompares Deal Finder to find the best place to buy this device in your region, based on Service, Support and Reputation - Just Search for your NAS Drive in the Box Below
Need Advice on Data Storage from an Expert?
We want to keep the free advice on NASCompares FREE for as long as we can. Since this service started back in Jan '18, We have helped hundreds of users every month solve their storage woes, but we can only continue to do this with your support. So please do choose to buy at Amazon US and Amazon UK on the articles when buying to provide advert revenue support or to donate/support the site below.

Finally, for free advice about your setup, just leave a message in the comments below here at NASCompares.com and we will get back to you.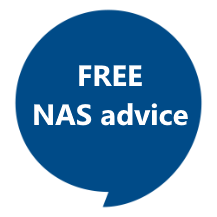 Need Help? Where possible (and where appropriate) please provide as much information about your requirements, as then I can arrange the best answer and solution to your needs. Do not worry about your e-mail address being required, it will NOT be used in a mailing list and will NOT be used in any way other than to respond to your enquiry.
Support What We Do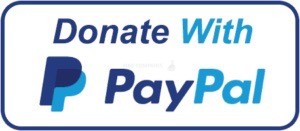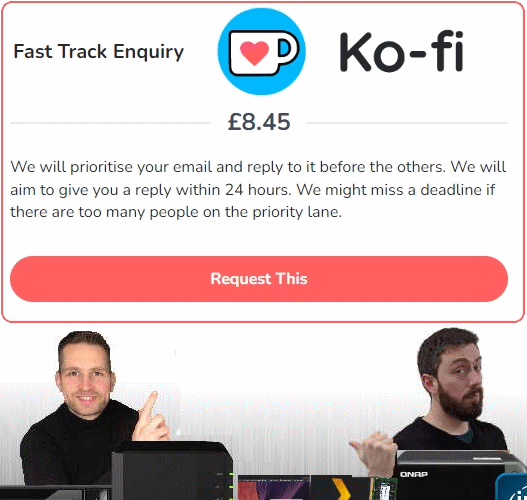 Terms and Conditions Alternatively, why not ask me on the ASK NASCompares forum, by clicking the button below. This is a community hub that serves as a place that I can answer your question, chew the fat, share new release information and even get corrections posted. I will always get around to answering ALL queries, but as a one-man operation, I cannot promise speed! So by sharing your query in the ASK NASCompares section below, you can get a better range of solutions and suggestions, alongside my own.
If you like this service, please consider supporting us.
We use affiliate links on the blog allowing NAScompares information and advice service to be free of charge to you.
Anything you purchase on the day you click on our links will generate a small commission which is
used to run the website. Here is a link for
Amazon
and
B&H
.
You can also get me a ☕
Ko-fi
or old school
Paypal
. Thanks!
To find out more about how to support this advice service check
HERE
If you need to fix or configure a NAS, check
Fiver
Have you thought about helping others with your knowledge?
Find Instructions Here