New Synology DVA1622 2-Bay NVR NAS Revealed
Synology revealed quite a few interesting hardware and software plans in their recent 2022 and Beyond event, with quite an impressive amount of focus being given to their planned updates for the Surveillance station and a new piece of AI-powered NVR hardware, the DVA1622. This is by no means their first AI-assisted surveillance solution (with the DVA3219 and DVA3221 for High-end business and enterprise released in recent years), but the DVA1622 is by far the most compact and buyer accessible entry into this series yet (though almost certainly still arriving with a price tag that will push it outside the low end, home user). Arriving with Surveillance Station 9.0 at launch, the DVA1622 will feature the support of deep video analysis found in the larger 4 bay GPU equipped versions (though in lower volume instances), as well as unique local access options and easier compact deployment. So, let's take a look at everything we learned about this new NAS system for surveillance see what makes it stand out from the crowd.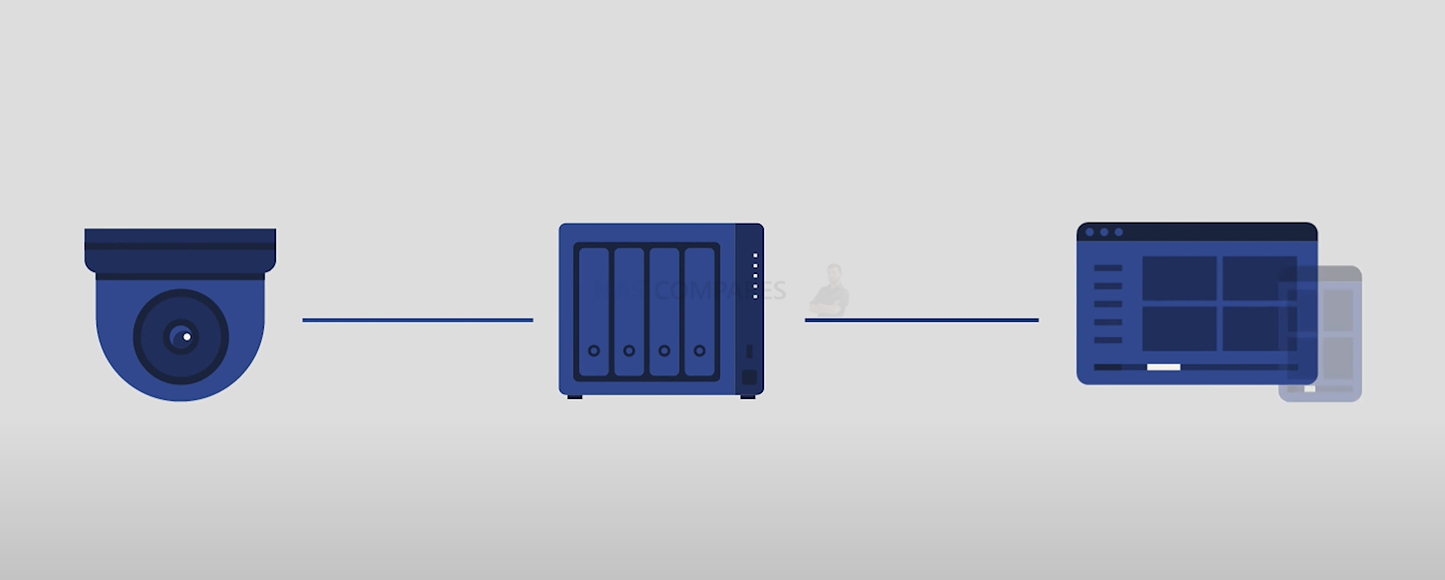 The Synology DVA1622 Surveillance NAS Details
The Synology DVA1622 is clearly stylized on the most recent other 2-bay solution from the brand, the DS720+, arriving in the same compact chassis (though perhaps a pinch taller/wider). There are still a number of key details, such as the CPU that is inside, whether the system will utilize an on-board GPU or Google TPU Coral m.2, and precise ports, but there are still lots of things that Synology was able to confirm about this device during their 2022 launch content.
Highlights of the DVA1622 Surveillance NAS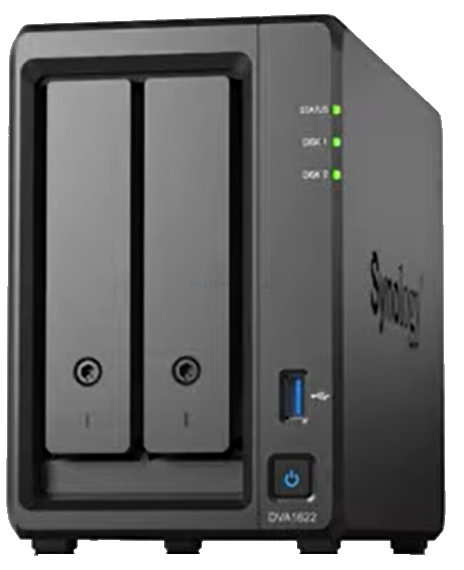 Supports upto 16x IP Cameras

Supports upto 2x AI-Powered Tasks

Arriving with Surveillance Station 9.0 by default

Supports H.265 Format/Compression

USB Ports, but full KVM support TBC

Stylised on the DS720+ Chassis4K HDMI Enabled

AI Deep Video Analysis Features Inc. People and vehicle detection, People counting Face recognition, Intrusion detection and Deep motion detection

Expandability (DX517?) TBC

Details on inclusive camera license TBC
Later today we will be going through all of the many, MANY updates that are coming to Synology's surveillance station platform (Cloud recording, Watermarks, Privacy masks, Monitor Center GUI, Google Maps integration and more) in a dedicated Surveillance Station 9.0 article, but there will ALL be supported on the DVA1622 NAS, thanks to it's impressive yet compact architecture. Alongside the existing range of AI-supported video analysis tools available to the DVA series, there will also be a new (heavily requested) feature added – Licence Plate Recognition.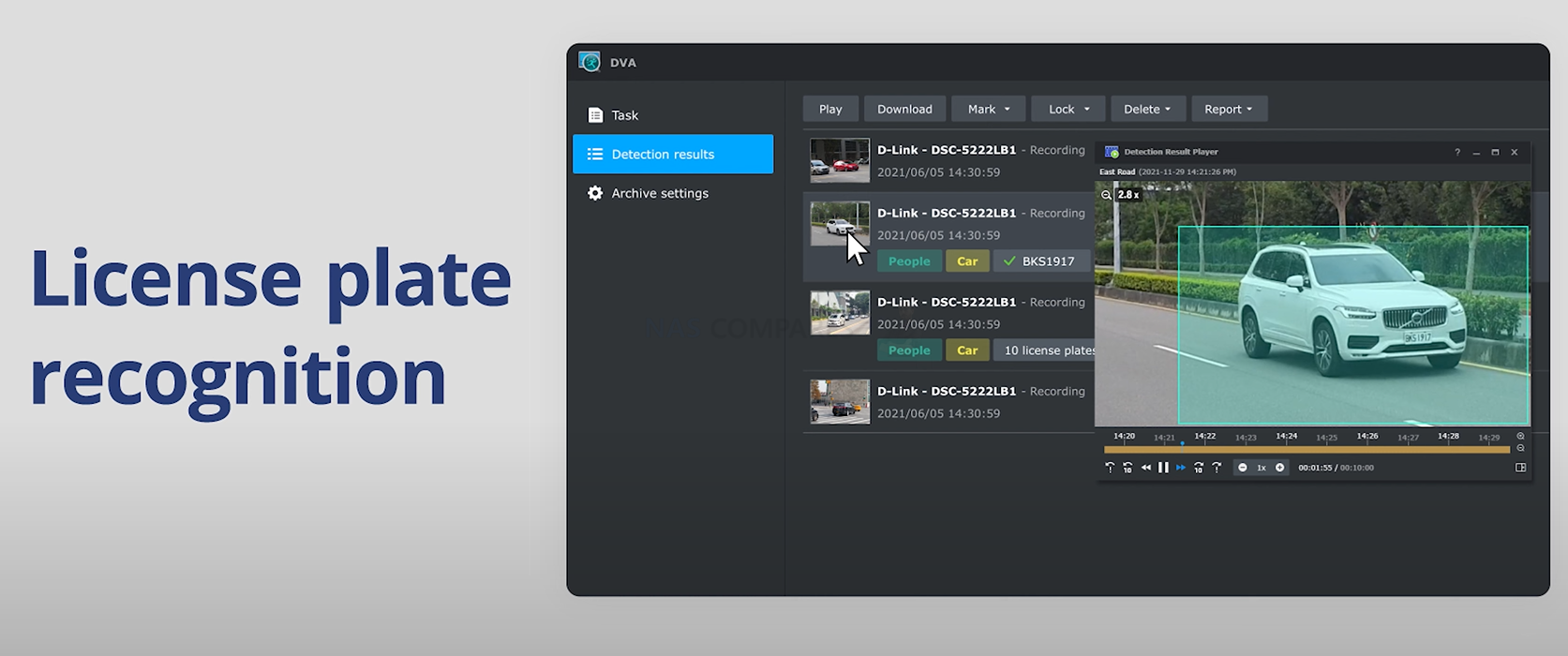 Now, this seems like an odd feature to get hyped up about, until you think about a business, its security and its means of keeping track of visitors and intruders to their physical premises. Even small businesses are likely to have an on-site car park. So, scenario one – Your building has room for 12 cars and you need to know the frequency of who/where/when they arrive – having a database of which cars belong to your team, means this can be used to know who is present and at what time they arrived/departed. Not enough? Ok, scenario 2 – It's 5am and a van arrives at your business. Is it a known vehicle to the business or intruders who want to break in? deep video analysis of live recordings and vehicle+licence plate recognition would allow you to have triggers set to alert you if an 'unknown' vehicle has arrived and not moved for X time. This allows tailored alerts and actions to be set up. STILL not enough? OK! Scenario 3 – You have a fleet of delivery vehicles that, although very similar in livery/design, are all different vehicle registrations. You need to know if they are all present at closing time OR have all left the main site/depot by 9AM – License plate AI recognition that monitors LIVE recordings (as well as the support of checking legacy recordings over additional time) is hugely useful. But deep video analysis on the DVA1622 and other AI-assisted Surveillance NAS does not end there.
What is Deep Video Analysis and How is it Used in Network Video Servers?
Despite the fact that almost all Synology NAS devices arrived with surveillance station and camera licences included, the performance of the security software will always differ on each Synology NAS device because of its respective hardware. Until recently, these differences could be measured in easy and straightforward terms, such as:
Number of simultaneous cameras one time
The frame rate of individual cameras recording
Resolution supported by individual cameras simultaneously
These three ways were the key measurements with which you could decide the right Synology surveillance station NAS for your needs, as different CPU and memory combinations lead to varying levels of coverage.
What makes the DVA1622 so different is both the Nvidia graphics card inside and the extra real-time supported surveillance add-ons that it enables with its. Typically, a surveillance NAS will be used as a means of being notified of and actioning security alerts. The bulk of security alerts can simply be described as 'Thing A is in the field of vision of Camera B', and should not be. The DVA1622 supports all of the control and alerts that you would find on almost any Synology NAS, such as motion detection, light detection and heat (depending on the camera in question). These alerts will almost always require you to assess recorded footage after the event you are being notified about, reviewing and assessing old footage after the fact and making a judgement on whether this is a perceived negative action. This not only takes time, but also manpower, and with so many false alarms in play (trees moving in the wind, motion detection in a busy environment or night vision tracking as LED hardware switches time of day activity, etc) this can lead to both excessive time-wasting and unreliable results.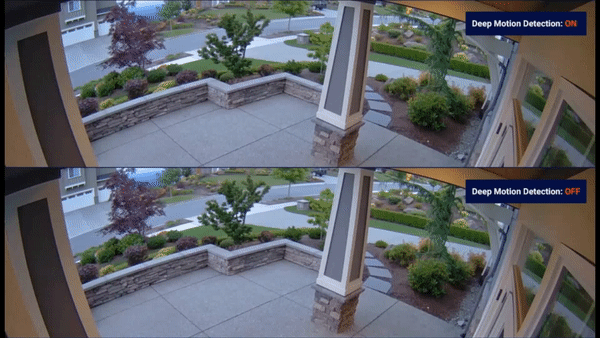 The answer to this is DVA (Deep Video Analysis) thanks to this, that means that footage is being analysed by an AI inside the DVA1622 and false alerts and unreliable data can be eliminated instantly. The DVA1622 is smart enough to know the difference between a person and a car, a tree and a bag, and so on and so forth – as well as being able to be programmed to identify things, rather than on motion or blobs of pixels. In real terms that means that you can monitor an entire area over multiple cameras, filled with constantly moving people, and yet it can see if someone has left an unattended item or a vehicle has entered the scene. Likewise, because it can differentiate the difference between items moving in the wind and items that have their own traction, it can alert you to the movement of things without wasting your time with a leaf falling off a tree.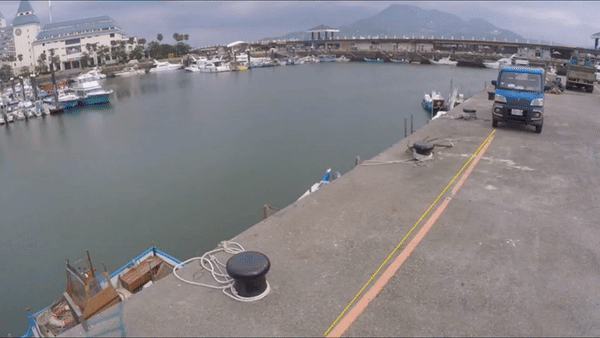 This system of deep video analytics goes even further though, with recognition of people and trigger zones. In real terms, that means that you can draw an area of effect, or a start and finish line digitally thanks to the surveillance station user interface that the deep video analytics AI in the DVA1622 can work with to identify if people move in and out of a given zone, as well as keep count and subtract numbers if needed. This kind of analytics can, of course, be done by humans later on and with hours, days, weeks and months of recorded footage, but it saves a huge amount of time and resources to have this kind of video analysis done in real-time.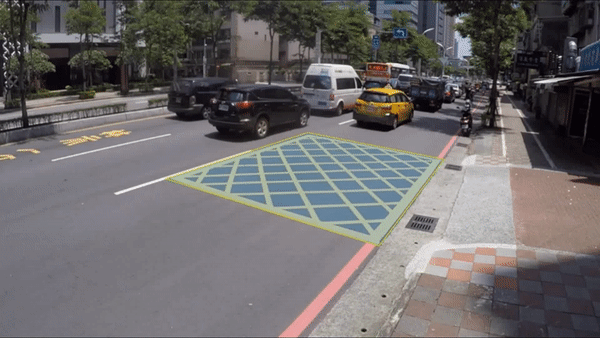 These are the things that make the Synology DVA1622 such an impressive device and a tremendously positive thing that these features are going to be available on a much smaller scale (with local potential KVM access of course) on the Synology DVA1622.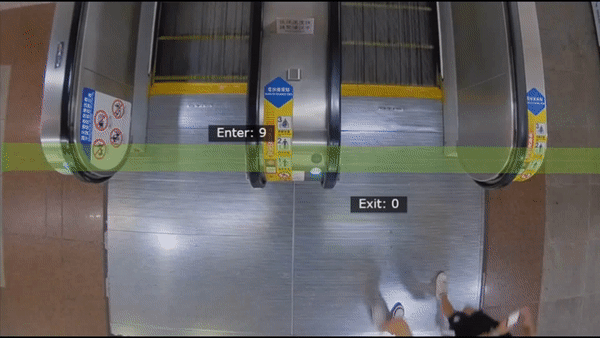 What Improvements are Coming to Synology Surveillance Station 9.0?
Synology's surveillance station platform has always been an exceedingly strong arm of the company and alongside the reveal of the DVA1622 NAS hardware, they took the time to show off their upcoming big update to their NVR software, Surveillance Station 9.0. These updates focused on improvements to the user experience (i.e UX design changes). the scalability of your recordings and security enhancements. I have covered ALL of the updates that Synology is bringing to version 9.0 in the dedicated article below:
FULL Breakdown of the New Features Coming to Surveillance Station 9.0 will be LIVE later today via the link below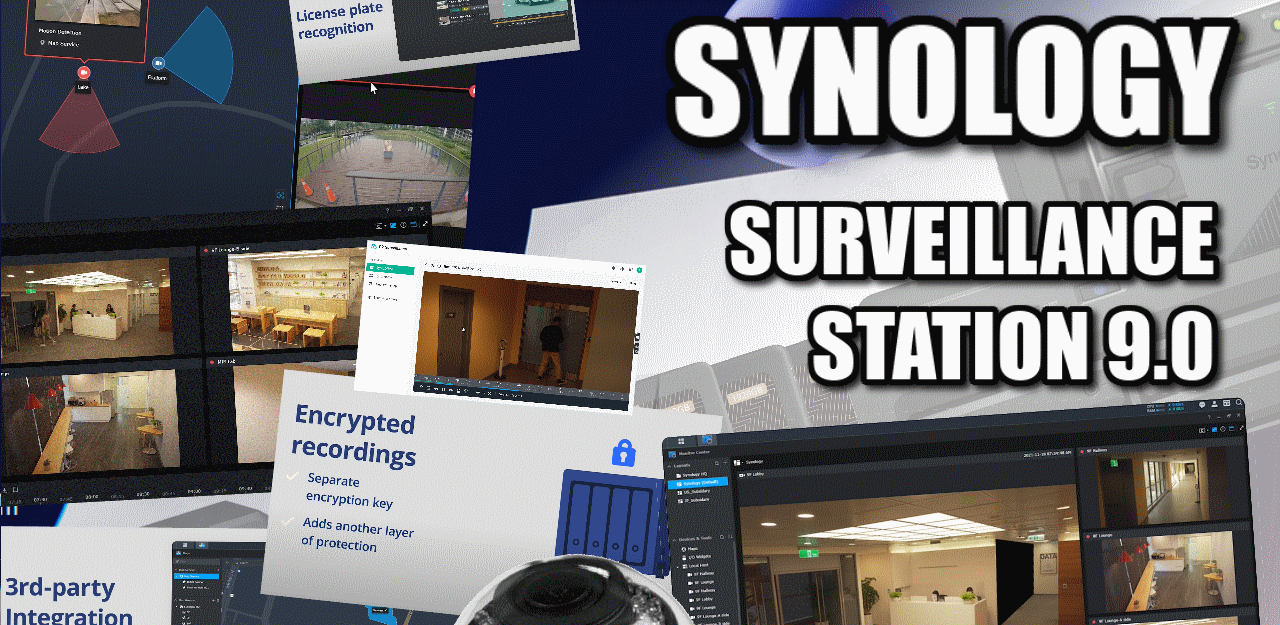 When Will the Synology DVA1622 NAS Be Released?
Synology state that the DVA1622 will be released in the first half of 2022, however further details beyond that (eg month or the price of the DVA1622) were not available. Given that this system will be launched with Surveillance station 9.0 by default, then there is every likelihood that this new surveillance hardware platform will act as the launch device for that big software update. Given its business class nature, expect it perhaps at the tail even of the first quarter of 2022. Subscribe to NASCompares to keep updated on the DVA1622, Surveillance Station 9.0 and further updates on the Synology NAS platform.
📧 LET ME KNOW ABOUT NEW POSTS 🔔
Join 1,406 other subscribers

Get an alert every time something gets added to this specific article!



This description contains links to Amazon. These links will take you to some of the products mentioned in today's content. As an Amazon Associate, I earn from qualifying purchases. Visit the NASCompares Deal Finder to find the best place to buy this device in your region, based on Service, Support and Reputation - Just Search for your NAS Drive in the Box Below
Need Advice on Data Storage from an Expert?
We want to keep the free advice on NASCompares FREE for as long as we can. Since this service started back in Jan '18, We have helped hundreds of users every month solve their storage woes, but we can only continue to do this with your support. So please do choose to buy at Amazon US and Amazon UK on the articles when buying to provide advert revenue support or to donate/support the site below.

Finally, for free advice about your setup, just leave a message in the comments below here at NASCompares.com and we will get back to you.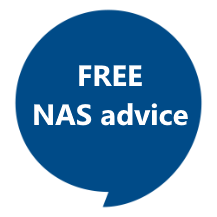 Need Help? Where possible (and where appropriate) please provide as much information about your requirements, as then I can arrange the best answer and solution to your needs. Do not worry about your e-mail address being required, it will NOT be used in a mailing list and will NOT be used in any way other than to respond to your enquiry.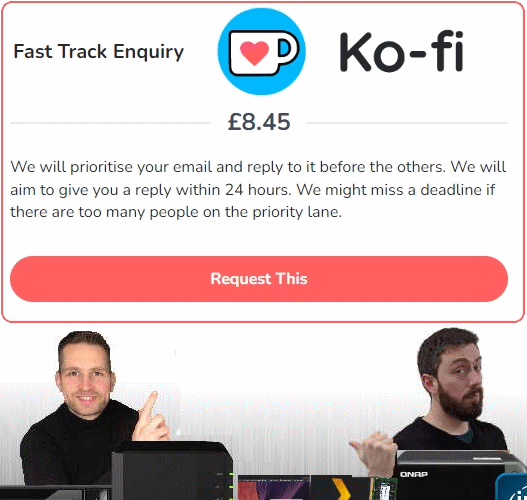 Terms and Conditions Alternatively, why not ask me on the ASK NASCompares forum, by clicking the button below. This is a community hub that serves as a place that I can answer your question, chew the fat, share new release information and even get corrections posted. I will always get around to answering ALL queries, but as a one-man operation, I cannot promise speed! So by sharing your query in the ASK NASCompares section below, you can get a better range of solutions and suggestions, alongside my own.
If you like this service, please consider supporting us.
We use affiliate links on the blog allowing NAScompares information and advice service to be free of charge to you.
Anything you purchase on the day you click on our links will generate a small commission which is
used to run the website. Here is a link for
Amazon
and
B&H
.
You can also get me a ☕
Ko-fi
or old school
Paypal
. Thanks!
To find out more about how to support this advice service check
HERE
If you need to fix or configure a NAS, check
Fiver
Have you thought about helping others with your knowledge?
Find Instructions Here