Is the
QNAP TBS-453DX

NAS Wierd or Wonderful?

Of all the devices that QNAP previewed last year, there was one that I distinctly remember being very confused by. Alongside a plethora of powerful 10Gbe and Thunderbolt 3 solutions, nestled in between them all was a rather understated SSD optimised NAS. This follow up to an older range that was largely overlooked 2 years ago (NASBook series) was now to be given a newer and more powerful reboot in keeping with the modern generation. The

QNAP TBS-453DX

is by far one of the quirkiest NAS devices I have seen them release and ever since I first heard about it on their own official live stream, I have had mixed feelings and reserved my full judgement on whether this device was genius or genuinely pointless till I had my hands on it. Now I finally have my hands on the TBS-453DX NAS device and want to break down what makes it good, what makes it bad, but most importantly of all, find out who exactly this device is made for. Let's take a look.
QNAP TBS-453DX

NAS – Design

The first impressive little thing I noticed was the tiny retail box.

They are both high-quality and certainly will add to lower internal temperatures and heighten operational speeds. All too often we have seen NAS brands saving money in this area (making them optional accessories, or providing much more cost-effective sticky panels) and I am pleased to see QNAP ensure that you get the most from your solid state drives in this device.

Straight away, once we removed all of the accessories, the
TBS-453DX
is clearly a very, very compact NAS drive and is certainly designed to be incredibly discrete. Overlooking the dedicated solid-state drive part of this device, this would be a fantastic NAS for those that want a petite and discreet storage solution for media in the home (Plex, DLNA, etc). Of course, you already have that in the form of the HS-453DX and the new TBS-453DX is a device that is designed around the idea of a portable, petite, fast and quiet private cloud solution too – but with a bigger emphasis on high file speeds. For that kind of use, SSD is vital.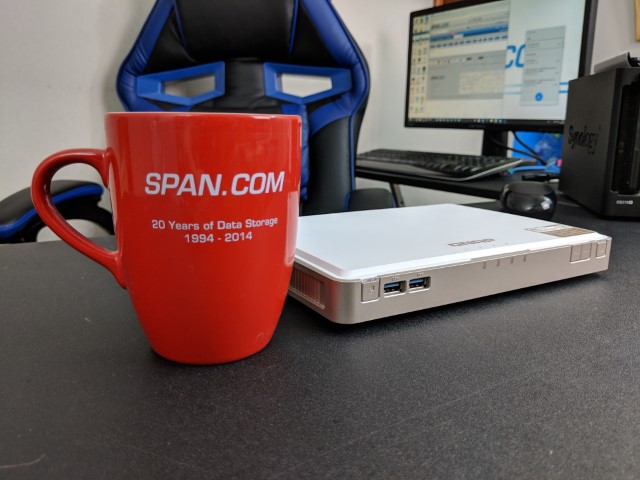 Much like the previous NASbook, this device is designed for collaboration and portability. Although both devices are remarkably similar in size, this device is indeed a pinch smaller despite its increased internal hardware. Side-by-side with a regular office mug shows just how small the
TBS-453DX NAS
really is and only weighing around 800 grams (or 1.7 pounds). Not just an incredibly portable NAS device, it is remarkably quiet at just 15.8db (A) I and includes a teeny tiny 65 watt PSU. In fact, the PSU is one of the few areas that left me genuinely disappointed by the TBS-453DX NAS, as I think this is one NAS drive that could certainly benefit from an internal battery. Even if said battery would last an hour or two, such as the one found in the Afobot featured last year, it would only further add to this device's portability and would make fast easy deployment that bit better. Sadly, this device requires mains power at all times and therefore despite its remarkably portable design, it still needs a plug point in order to be used.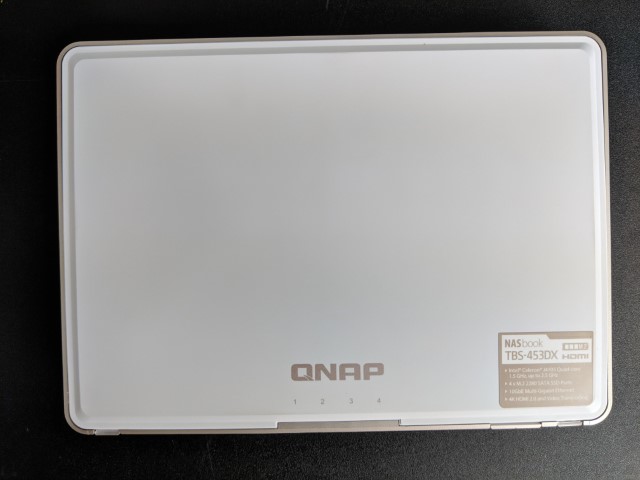 QNAP TBS-453DX

NAS – Hardware

The front left of the device features Dual USB 3.0 ports and a one-touch copy button. These ports can be used for external storage, as well as supporting numerous USB peripherals on your QNAP NAS that can be used locally by the QTS software or alternatively via a VM or Linux container installed on the device.

In the centre of the front panel, we find four individual LED lights that denote activity access and any problems on your SSD Media installed inside the device. These light can be made brighter or dimmer as needed via the QTS control panel on your NAS.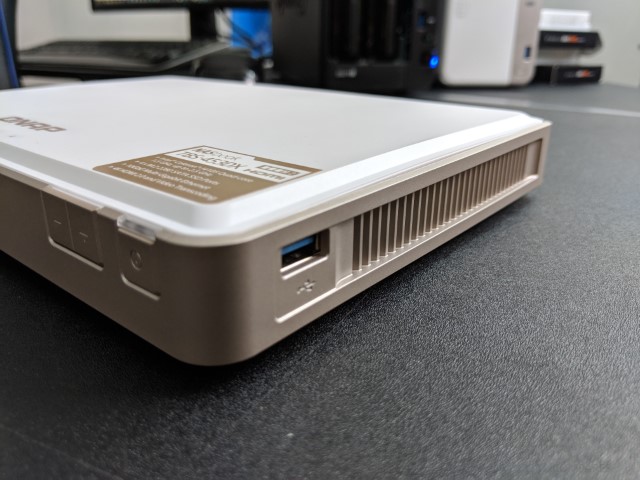 Although this is hardly a key buying feature, it is still a cool little extra that I can imagine using in a collaborative working environment and especially for one where you wish to use your own files easily without the need of any additional hardware.

QNAP TBS-453DX

NAS – Ports

The back of the

QNAP TBS-453DX Drive

is crammed with ports, however, they are a little disappointing after the frankly incredible connections available on the TBS-453A (4 LAN, 1 WAN, SD Card Reader to name just a few). That isn't to say that the TBS-453DX is not a well equipped NAS server, it is just that it lacks the four LAN ports that are available on the previous TBS-453A NASbook and replaces them with four rather underwhelming USB 2.0 ports.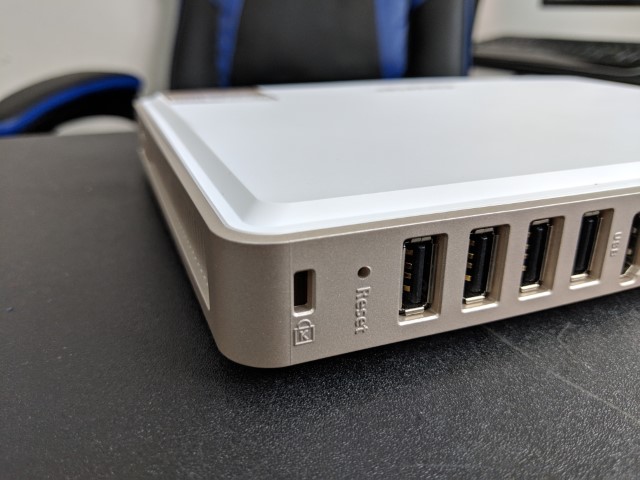 I am still not wholly sure why these four ports are here, especially given that there are two USB 3.0 ports on the front and an additional port on the side of the chassis. Even if you chose to use USB to LAN adaptors that are remarkably affordable and can open up multiple network connections, you will be restricted to USB 2.0 speeds on these ports (maximum 480 megabits, rather than 1000 megabits of LAN) and therefore will give it a miss. You could, of course, install a Wi-Fi dongle in one of the available USB 3 port and enable Wi-Fi connectivity to the
TBS-453DX
, but that still leaves me underwhelmed by these rather dated USB 2 ports.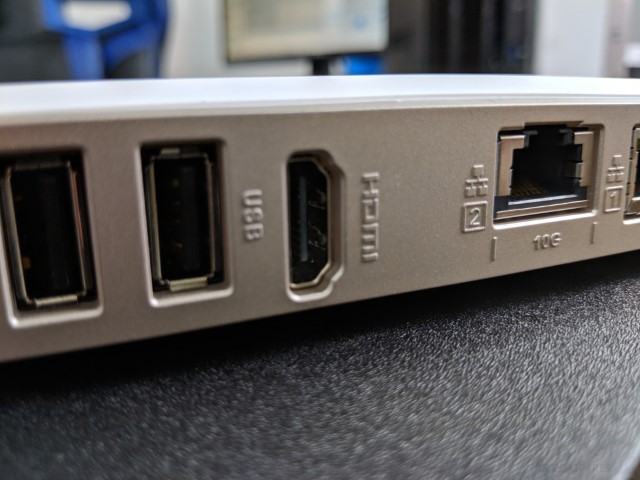 However, I am pleased to say that this NAS features HDMI 2.0a, much like the
HS-453DX
and therefore supports 4K at 60hz locally. This can be accessed with many of the applications available with the free HD station software, included with your QNAP NAS and I strongly recommend that you check them out.
You can even run popular streaming apps, such as Plex media server locally over HDMI and thereby completely remove any network or internet-based bottleneck. Alternatively, you can run a Linux, Windows or even Android VM on this NAS with 4K HDMI output, keyboard and mouse connected to those USB ports 2.0 and use the speakers built into the NAS. All the while, using the QNAP QTS NAS software at the same time for all of your connected user's backups and file needs.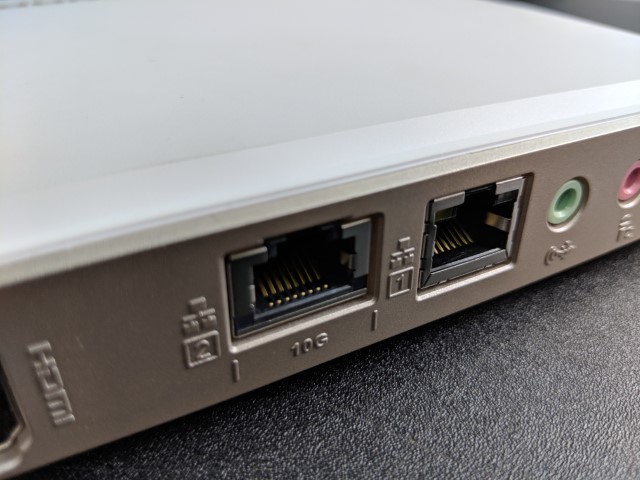 In terms of network connectivity, I am also pleased to confirm that this device arrives with both 1Gb and 10Gb connectivity. Despite my previously mentioned disappointment at the fact of the
new TBS-453DX
has abandoned 4xLAN and 1xWAN design of the previous NASbook, I can imagine many users are pleased to note the inclusion of 10-gigabit ethernet on this device. The appearance of 1Gbe over RJ45 is fairly standard and to be expected. However, it is with the adding of 10GBase-T on this device that many users will buy it, as files are getting bigger all the time and 2018 was an enormous year for the move to 10-gigabit ethernet for home and business. This is a trend we predict will continue well into 2019 and therefore worth your attention. Add to that, the fact that QNAP has released the
QNA-T310G1T thunderbolt 3 to ethernet adaptor
and what you have is a fantastically equipped NAS for photo and video editors, that can easily be included on site with your camera and equipment for fast deployment. Just remember that you will always need mains power, as thunderbolt power cannot be carried over to the device via 10Gbe.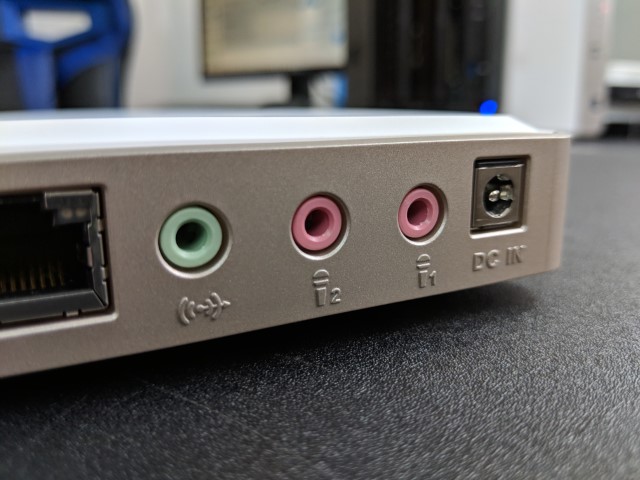 Alongside the stereo speakers mentioned earlier, there is also ports for microphones and an audio out socket. These can be used in a number of ways (though not at the same time as the previously mentioned stereo speakers). Some examples are:
Connect Speakers and chose to playback media (audio or video) to the ports from any of the QNAP apps
Connect a microphone and use in HD Station (HDMI app platform) for the beta Skype App, Karaoke and in conjunction with a USB camera in the YouTube App
Connect microphone and/or speakers for use in a virtual machine, Linux station VM or container app being displayed over HDMI
Use in conjunction with the 4K HDMI and connect to your existing sound system
QNAP TBS-453DX

NAS – Internal Hardware

Given that the TBS-453DX is such a petite NAS, it will be interesting to see how QNAP have kept things cool, ventilated and (most importantly) efficient inside.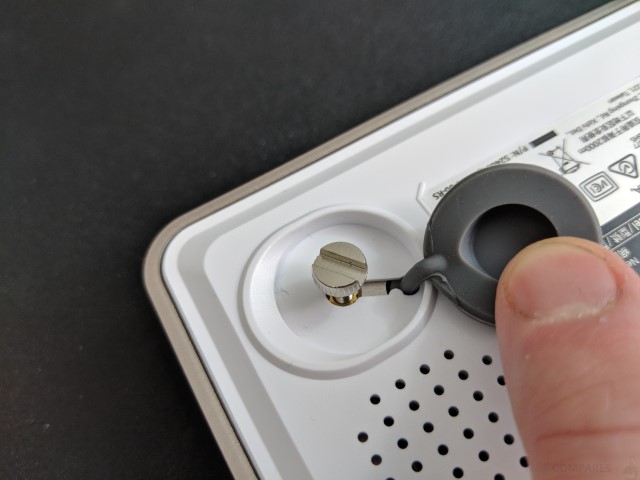 In order to access the internal hardware, as well as install media for our upcoming speed tests, you can find the 4 removal screws under the 4 rubberized feet. These are very easily removed.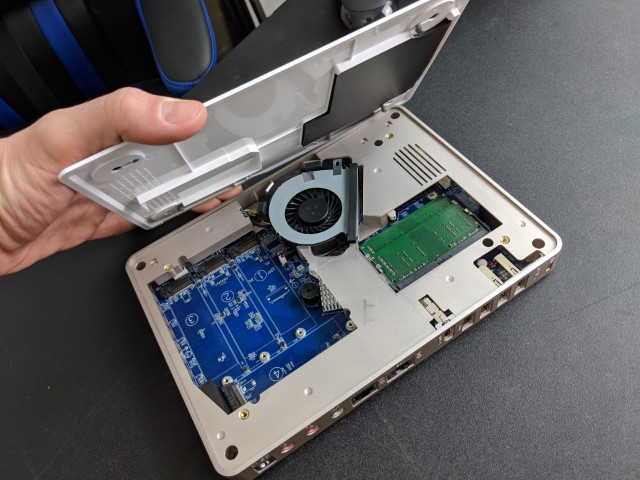 When you have unscrewed all four, the base panel lifts off easily and immediately reveals the 4 storage bays, along with the other internal hardware. I am pleased to also confirm that these are panels fitted to the base panel to limit contact/dust access to the hardware too.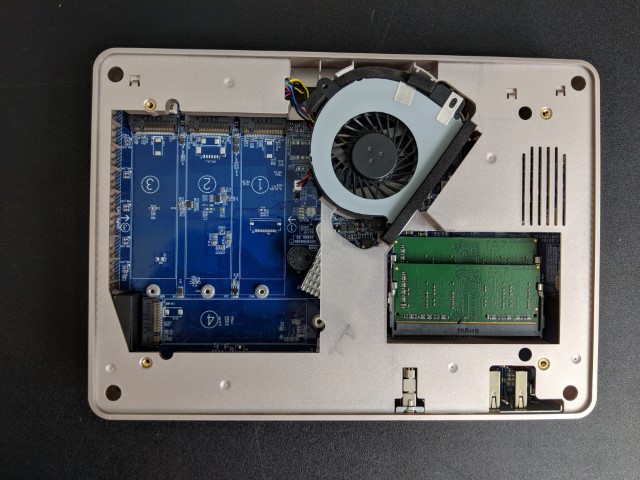 A look at the internal controller board/mobo shows that almost a 3rd of the space is dedicated to the SSD bays (in a unique 3+1 layout). The rest seems to be in a partitioned style and all key areas of NAS hardware in the TBS-453DX seem to be in each corner.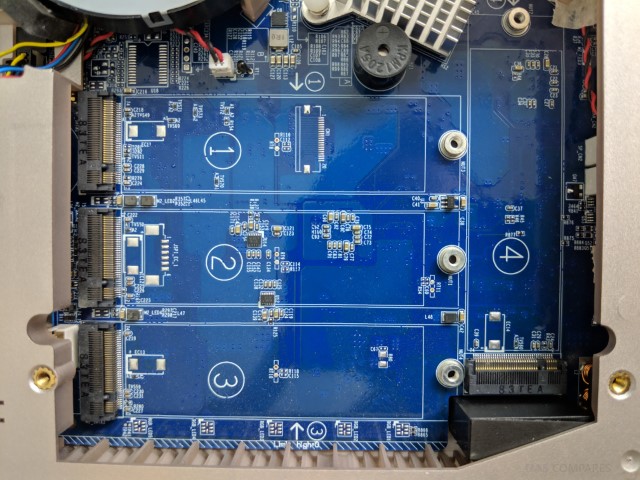 The  SSD bays are in a deep recess in the chassis. This is so you can add the drives and then apply the thermal panels and metal heatsinks around them, whilst still maintaining the sleek chassis height. As discussed, the device supports RAID 0, 1, 5, 6, 10, etc. However it is also worth reminding users that you can also run this device on a single SSD and add more later if needed, or alternatively you can add 4 drives and create 2 separate RAID volumes/pools so you can (for example) use one for fast media via the 10Gbe port and another for archiving internally and 1Gbe distribution. That is just one example and there are many more configurations open to you, very impressive.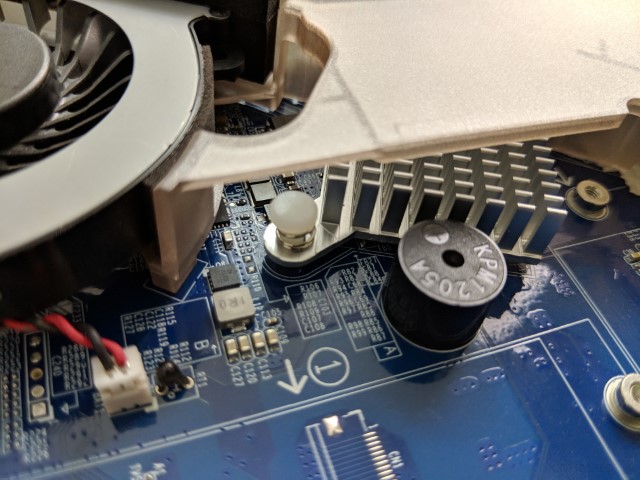 The CPU and Aquantia network controller are located under the fan and metal layer. They have a large cavity above them to help the ventilation carry through and greatly assist active cooling across these vital chips! The NAS uses an Intel Celeron J4105 Quad Core CPU (only the 3rd NAS to use this powerful chip) that clocks in at 1.5Ghz per core that can be burst to 2.5Ghz when needed. To date, this is the most powerful, efficient and highest rated Celeron CPU that is available in NAS in the world and to find it in this insanely compact NAS is definitely something to make you stop and think! The 10Gbe network port is also handled by the popular Aquantia AQC107 chip – so that means it has its only traffic controller, just for this one port!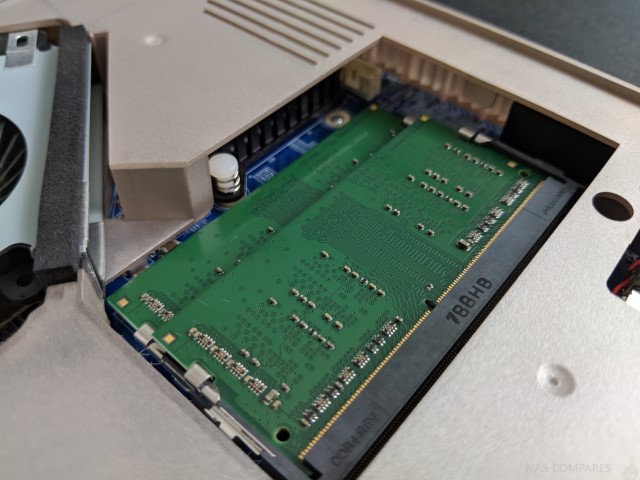 To support these chips and features, the TBS-453DX arrives with either 4 or 8GB of DDR4 2133Mhz memory. We are still checking whether it supports higher than the manufacturer recommended 8GB, but we have confirmed the HS-453DX can support 16GB of DDR4 and fully expect the TBS-453DX (with same CPU, controller chips and SODIMM DDR4 slots) to support it too!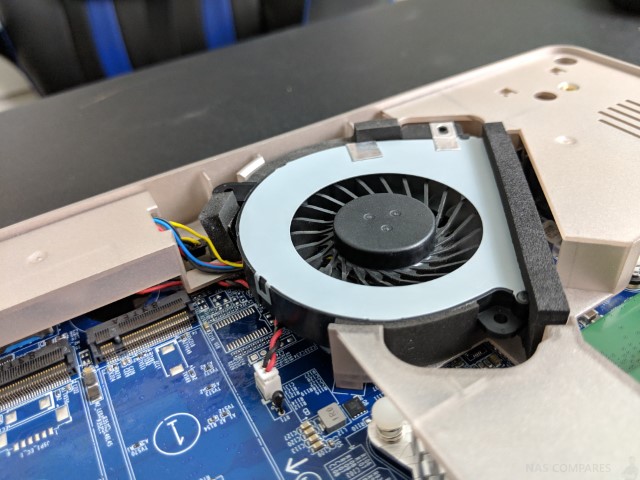 As this is a compact NAS device than most QNAP drives, this device needs a different kind of active cooling. Ditching big rear cooling fans and fan assisted PSUs, this device has a compact air in/out fan as you would find on a high-performance laptop. During later tests, we used this device for both Plex and for multimedia playback to a high extent and on both occasions, the fan did was whisper quiet. In fact, I and @eddiethewebguy were trying to find out what was quieter – the HS-453DX with 2 HDD or the TBS-453DX device with 2 SSD. our decibel meter does not go lower than 20db(A), so that was not sensitive enough, but in the end, we thought this device with SSD was the quieter of the two, even with an internal fan.
QNAP TBS-453DX

NAS – Software

Like any good piece of modern technology, the QNAP TBS-453DX is more than about hardware and when you buy the device, it arrives with the QTS operating system included. For those unfamiliar with the QNAP operating system, it arrives with hundreds of free applications, can be accessed from a web browser or desktop client, arrives with many, many apps for mobile on IOS and Android and is definitely in the top two operating systems you can get for network-attached storage devices. Often compared with their biggest rival Synology NAS and DSM, QNAP QTS GUI is designed in a way that will definitely appeal more to Android and Windows users. QTS 4.3 0.5 (with 4.4.0 arriving very soon) gives you everything you will need from a network attached storage device in 2018 and arrives with constant updates for added features and security.

QTS performs very well indeed on the QNAP TBS-453DX and with the exception of applications such as the virtualisation VM manager software and certain high performance rendering 4K tasks, the TBS-453DX will give you all of the support of QTS that you will need. It can certainly support 4K playback and/or transcoding, as well as virtual machines, but I would recommend something a little bigger for these tasks. The TBS-453DX will function great as your first or second NAS for home or business and will easily support 10 to 20 users at once very well and up to 50 intermittently as needed. With comprehensive user account control and creation, as well as multi-layered security and protection from viruses, malware, ransomware intrusion detection and more, the first party apps available on QTS on the TBS-453DX are pretty impressive.
Download Station for HTTP, BT, FTP and NZB downloads
Photo Station, Video Station and Music Station support, as well as large-scale thumbnail generation
The QNAP App center, with hundreds of apps
All the mobile applications for iOS and Android, such as Qfile, Qvideo, Qmanager and more
A host of applications for backing up, syncronising, backup and more
Snapshot support
Surveillance with the use of IP Cameras and the QNAP Surveillance Station Application
Container Station for easy compact deployment of apps
However, don't overlook the fact that the TBS-453DX also supports a lot of third-party applications both on the QTS app store and on your local PC or Mac system. Plus you can use the NAS as a standard ISCSI device or multiple LUN targets for your existing third-party applications to take advantage of and use the network storage in a way that appears as if it is local storage.
Plex Media Server
3RD Party Cloud Apps (Drive, Dropbox)
DLNA Support over Kodi
Apple Time Machine Support
iTunes Server
CMS and CRM systems
Twonky Media Server
and more
QNAP TBS-453DX

NAS – Verdict

I originally asked if the QNAP TBS-453DX should be considered another great box in the history of QNAP NAS in their push towards NAS innovation and change? Or is it a NAS that has flown too close to the sun? I think the answer is somewhere in the middle. The TBS-453DX from QNAP certainly provides excellent hardware at an affordable price and moreover gives it to you in good order. However, the lack of PCI-e or multiple LAN ports will be a bitter pill for some to swallow who are considering the TBS-453DX as a second or third NAS and that very clear bottleneck of internal to external transmission speed is hard to ignore when NVMe SSD is becoming more affordable. However one has to respect the sheer level of hardware innovation that the TBS-453DX provides – RAID 5, affordable storage, SSD caching, intel CPU and HDMI support at a price point generally considered low end – all of these make this an excellent NAS for those that were not considering 10Gbe or link aggregation in 2019. This combined with new features such as stereo sound and noise levels that challenge even other 'silent NAS' labelled devices.
Pros of the QNAP TBS-453DX
Cons of the QNAP TBS-453DX

Intel J4105 Celeron CPU
Genuinely the Best looking NAS for years
HDMI 2.0a Output
4K Transcoding
Audio In/Out
Stereo Speakers!
10Gbe Port
Very Low Noise
HDD+SSD Combination Storage

Only 2 Years Warranty
No USB 3.1 Gen 2
No remote control is a shame
SSD only may put some people off
It is worth remembering that for most users, having to choose between good hardware, good redundant storage options and a low price point is very tough. Each factor is considered a 'must buy' point for many and that is why the TBS-453DX exists. Because it prevents you having to make a tough choice between the three, leveraging you budget towards one, and instead gives you all three at a £/$/€ you can afford. Bottom line –  I like the taste NAS and I'm prepared to get over the lack of external speed and just see it for what it is, a high performing low-cost network attached storage solution for home and small business users. Plus if you are looking for multimedia-enabled NAS at this price point, you will struggle to find better. Just be prepared to spend a little more on media drives than you might be used to.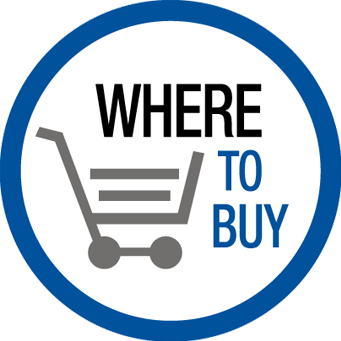 📧 LET ME KNOW ABOUT NEW POSTS 🔔
Join 1,669 other subscribers
Get an alert every time something gets added to this specific article!
This description contains links to Amazon. These links will take you to some of the products mentioned in today's content. As an Amazon Associate, I earn from qualifying purchases. Visit the NASCompares Deal Finder to find the best place to buy this device in your region, based on Service, Support and Reputation - Just Search for your NAS Drive in the Box Below
Need Advice on Data Storage from an Expert?
We want to keep the free advice on NASCompares FREE for as long as we can. Since this service started back in Jan '18, We have helped hundreds of users every month solve their storage woes, but we can only continue to do this with your support. So please do choose to buy at Amazon US and Amazon UK on the articles when buying to provide advert revenue support or to donate/support the site below.

Finally, for free advice about your setup, j
ust leave a message in the comments below here at NASCompares.com and we will get back to you.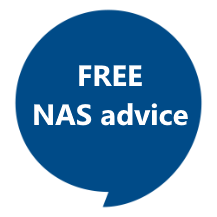 Need Help?
Where possible (and where appropriate) please provide as much information about your requirements, as then I can arrange the best answer and solution to your needs. Do not worry about your e-mail address being required, it will NOT be used in a mailing list and will NOT be used in any way other than to respond to your enquiry.
TRY CHAT
Support What We Do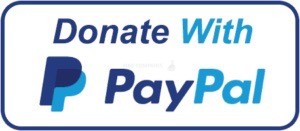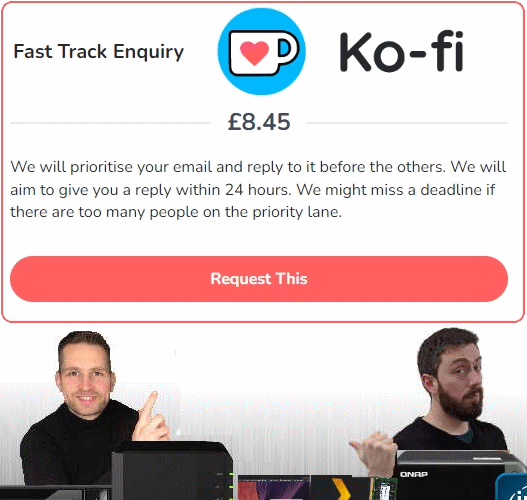 Terms and Conditions
Alternatively, why not ask me on the
ASK NASCompares forum
, by clicking the button below. This is a community hub that serves as a place that I can answer your question, chew the fat, share new release information and even get corrections posted. I will always get around to answering ALL queries, but as a one-man operation, I cannot promise speed! So by sharing your query in the
ASK NASCompares
section below, you can get a better range of solutions and suggestions, alongside my own.
This description contains links to Amazon. These links will take you to some of the products mentioned in today's video. As an Amazon Associate, I earn from qualifying purchases
Summary
Reviewer
Review Date
Reviewed Item
QNAP TBS-453DX NASBook Review
Author Rating