A Guide to the Best 10GbE NAS Drives to Buy Right Now
Data is getting big, like REALLY BIG. From the phone in your pocket taking photos at 10MB+ a go, movies arriving at 4K Ultra HD HDR as an excepted scale and internet connectivity easily breaking into greater than gigabit speeds, we are fast approaching a point where most devices (not just NAS drives) that feature a rather old skool 1GbE (RJ45) LAN/WAN port can potentially cause a bottleneck on your network. Most client hardware (phones, laptops, TVs, Tablets, media players) have risen to the bandwidth challenge in the last 12-18 months with the inclusion of greater WiFi protocol such as WiFi 6 (802.11ax), but in the world of Network Attached Storage (NAS), they have been addressing bandwidth limiting issues for years and one of the easiest ways they have been going it is with the embracing of 10GbE. As the name suggests, 10Gbe is ten times the bandwidth of traditional default 1GbE, allowing a little over 1,000MB/s network transmission to be possible. 10G has been around for a number of years, however, it is only in the last 2-3 years that it has become remarkably affordable, allowing both home and business users to easily make the switch. From 10G adapter cards costing less than £100 and network switches arriving at just a fraction more than their 1G alternatives, to the physical compatibility of 1G and 10G being identical in some cases (Copper RJ45) allowing an upgrade to be easy and with a large degree of hardware recycling – 10GbE is a great deal more available than many could have thought. Below is a video where I detailed lots of reasons to upgrade/ignore 10GbE that you might find useful when searching for the best 10GbE NAS to buy in 2022:
Unsurprisingly, because of the affordability of 10GbE increasing, as well as the popularity and ease of upgrading, ALL the NAS brands have been producing 10GbE solutions in the last few years and that means that (on the plus side) there is ALOT to choose from but (on the less good side) it can mean choosing the right one is a lot harder than you think. Factors such as the CPU, the physical type of 10GbE in use, number of ports, number of media bays and the maximum memory are all tremendously important factors in choosing a 10GbE NAS that fits your budget and requirements.  All too often, you will see a more affordable 10GbE NAS, such as the TS-332X or DS1817 (non-plus) and think 'wow, that is really affordable', but that is because the CPU inside is going to be at 80-90% usage at all times during 10GbE use, will be wildly inefficient at managing larger RAID configurations to what they can push through 10G and the money you save in these budget solutions can often be lost quite quickly in the system losing you actual time in use. So, today I want to talk about my three recommended 10GbE NAS solutions that (out of all the NAS systems available at the start of 2022) are the best for budget buyers, for shared storage business users and for Power-hungry Professionals. I am only looking at desktop 10GbE NAS and ONLY servers that have 64bit x86 processors (no ARM Annapurna, Realtek or Marvell here – we want GUARANTEED 1,000MB/s and with the least hardware usage possible regardless). The Hard drives or SSD you choose to use will of course play it's part, but these three NAS solutions will be able to saturate that 10G bandwidth with even most drive media. Let's begin.
What Have All the Best 10GbE NAS Drives Have in Common?
It is worth remembering that although there are ALOT of different 10GbE NAS drives available to buy, they are by no means created equal! With numerous super budget brands popping up online, it can be tempting to consider these alongside the premium NAS brands. However, all too often they offer solutions righty seem 'too good to be true' and then are gone from the web before your warranty even gets cold! So, whether you are looking at the three best 10GbE solutions that I am recommending below OR are looking at another 10GbE NAS you saw on offer/recommended elsewhere – the best NAS system ALWAYS include the following software and services:
Combined Hardware & Software Solution – That means that you are buying the hardware, but it ALSO includes a web browser GUI, mobile apps and desktop client apps (including backup, media, streaming, surveillance and file management software)
All NAS systems in this guide are compatible with (and can be accessed by) Windows, Mac, Android and Linux operating systems
All NAS Solutions arrive with between 2-3 years Warranty (with the option to extend to 5 years)
All NAS drives can be accessed locally over the network, as well as secure remote access is possible with brand supported services (at no additional cost)
The most modern and regularly updated NAS systems will support the very latest 20TB NAS hard drives (such as the Seagate Ironwofl 20TB and WD Red 20TB)
All the recommended solutions support multiple drive configurations (RAID) for drive failure protection and performance enhancements
All solutions receive regular updates to their security, features and services
All recommended NAS drives can connect and synchronize with cloud services (Google Drive, DropBox, OneDrive, etc), as well as Business/Enterprise services such as AWS, Azure, Backblaze and more
All NAS solutions (regardless of brand) feature the ability to host a shared drive on your PC/Mobile/Laptop systems that are synchronized with the NAS via the network/internet, but is shown in your native operating system file manager (i.e Mac Finder or Windows Explorer)
All the NAS solutions listed can be accessed DIRECTLY via an ethernet/network cable being connected from your PC/Mac system, to the NAS RJ45 port for 100MB/s and higher connectivity
All the best NAS solutions (regardless of brand) feature backup and sync tools that can be installed on your local client computer and allow regular backups of your files and system data
So, make sure that if you are looking at a NAS solution that is NOT recommended below, that it includes all of the above. As these are some of the clearest areas that brands all too often cut orders to produce cheaper by ultimately inferior NAS servers for home and business. So, let's discuss the very best 10GbE NAS to buy now in 2022.
Best Priced 10GbE NAS Drive – Terramaster F5-422 NAS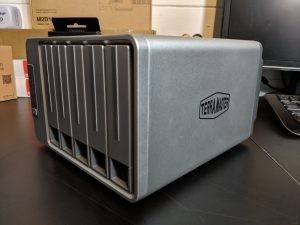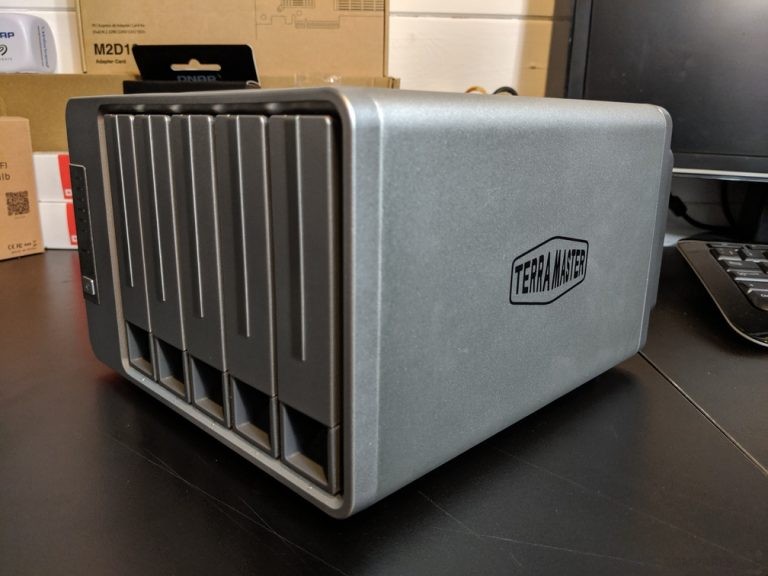 0-100TB, 5-Bays, 4-Core Intel J3455 CPU, 4-8GB Memory, 1x 10Gbe + 2x 1GbE Port, 2yr Warranty
Current Price/Availability on Amazon – $549
Hardware Review – LINK
YouTube Video Review – Watch
Internally the hardware that this unit arrives with is very competitive at this price point, even without 10Gbe. Include 10Gbe into the mix and this could likely be one of the most affordable Intel/4K enabled 10 gigabit NAS drives in the market right now. The Terramaster F5-422 5-Bay NAS features an Intel CPU and 4GB of DDR3 memory which is not even the limit, opening up the device and installing an additional 8GB stick is very easy indeed. This internal hardware certainly enables a number of features that a large number of cost-effective ARM CPU could not. Most important of which is acting as a proficient and encoding enabled Plex media server. The device can support many users at the same time, each with its own login and privileges thanks to this CPU. All the while, setting up, configuring and maintaining a stable RAID across all available hard drives or SSD. However, if your budget is tight, you will be pleased to hear this device can function with a single HDD/SSD if need be and you can add further storage media as your budget allows (and expanding a RAID).
This slideshow requires JavaScript.
Overall the terramaster F5-422 NAS is definitely worth the price. I have seen numerous NAS brands grow in the last 8 years and the speed with which terramaster is developing, both the hardware and software, massively outpaces the likes of Synology and QNAP, which have taken twice as long to reach the point that terramaster has. If you are looking to buy your first NAS, but want to ensure that you get maximum features at a modest price-tag, you genuinely would be hard pushed to beat the Terramaster F5-422 right now in 2019. That said, there is no denying that some cost-cutting measures have taken place, with the HDMI output not functioning as you would expect at release or the lack of USB Copy Button. However, you will never find features like those, or software options with this hardware at this price limit that still have 10Gbe on the table and the Terramaster F5-422 serves as a great middle-ground for those that want their cake and eat it in their first steps into the world of NAS at a higher speed going forward.
---
Best All-Round Performing 10GbE NAS – The QNAP TS-h973ax NAS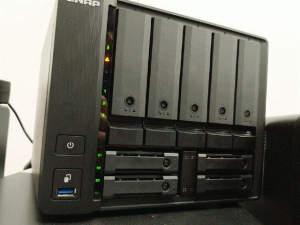 0-100TB HDD, 5x 3.5″ Bays, 2x 2.5″ SATA Bays, 2x 2.5″ U.2 NVMe SSD, 4-Core Ryzen V1500B 2.2Ghz CPU, 8-32GB DDR4 Memory, 1x 10Gbe Port, 2x 2.5GbE Ports, USB 3.2 Gen 2, Option of ZFS or EXT4, 3yr Warranty
Current Price/Availability on Amazon – $999
Hardware Review – LINK
YouTube Video Review – Watch
I have seen a lot of network-attached storage over the years and the TS-h973AX brings a lot of colour to what was fast becoming a somewhat grey landscape. In short, QNAP has gone and done it again by proving they are the hardware innovators of this industry and have managed to provide a genuinely unique solution here. When they first revealed their new Hero ZFS operating system last year, you could not help but get the impression that only top-end enterprise businesses with £10K starting budgets were ever going to benefit. The TS-h973AX desktop NAS is solid evidence that QNAP will share the wealth and that this is the start of a whole new series of affordable ZFS solution from the brand. That isn't to say that this system is perfect and pernickety points about a lack of HDMI or LCD may put off some users, and the compact 9 bay chassis that will attract some will no doubt deter others.
This slideshow requires JavaScript.
Ultimately though QNAP has succeeded in creating what they sought out here and what we find is one of the best examples of hardware and software meeting in the middle, while still arriving with a price tag in 3 figures. In the current absence of a straight forward QuTS license purchase option for existing QNAP NAS systems right now, this is a solution that serves as a good alternative to a number of 4 and 6 Bay solutions in their portfolio. Though, make sure you upgrade that memory on day one! 
---
Ultimate Hardware & Software 10GbE NAS – The Synology DS3622xs+ NAS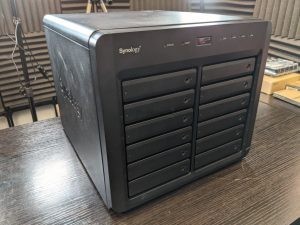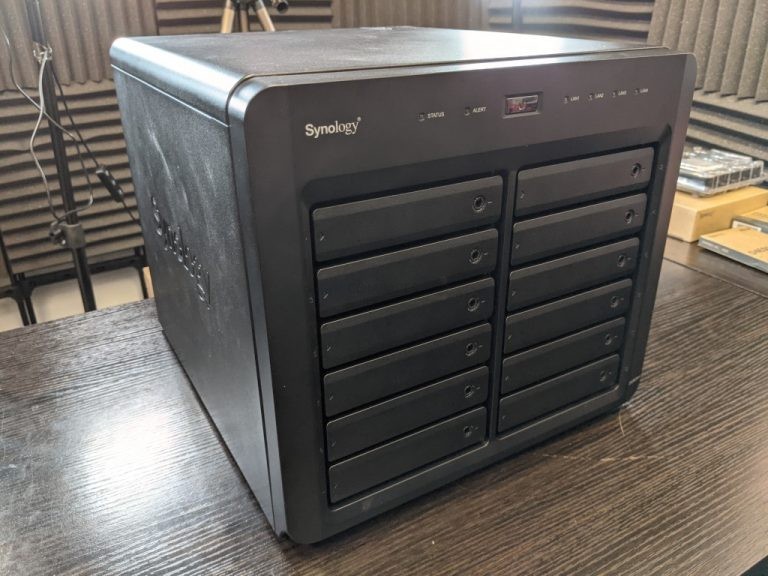 0-240TB, Synology HDDs Only, 12-Bays, 6-Core Intel Xeon X D-1531 CPU, 16-48GB Memory, 2x 10Gbe Ports, 2x 1GbE, 1x OoB Port, 1x PCIe 3×8 Slot, 5yr Warranty,
Current Price/Availability on Amazon – $2999
Hardware Review – LINK
YouTube Video Review – Watch
Now, to cover the WHOLE Synology software and services that are included with the DS3622xs+ NAS would result in a review that is twice as long as this review so far! Synology's Diskstation Manager software that comes with this device (either DSM 7 or DSM 6.2 depending on your preference) provides a massive arrangement of services, applications (first and third party supported) and a huge number of client applications for desktop, mobile, windows, mac and linux (as well as a bunch of other more home-based tools). These allow management and access to the data on the DS3622xs+ in very tailored ways, as well as the web browser-based access that has the appearance, intuitive design and responsiveness of a local operating system. The DSM interface can be accessed by hundreds of users at the same time (with each user having tailored access, rights and privileges). DSM is available with ALL Synology NAS and the depth and abilities of DSM on any NAS are dependant on the hardware architecture of the NAS itself. In the case of the Synology DS3622xs+, it supports practically EVERYTHING (with the exception of SHR, as previously mentioned). If you want to learn about the latest version of DSM 7 and the software and services that are included with the DS3622xs+ NAS, watch my FULL review below (alternatively, you can read the DSM 7 Full Review HERE):
This slideshow requires JavaScript.
Unsurprisingly, the Synology DS3622xs+ is by FAR the most powerful and capable desktop NAS solution that the brand has ever produced – and that is not even a close-run thing. But we are still talking about a £2,500 box here (unpopulated) and you are going to expect that there is some serious horsepower here – So are you getting the most for your money here? Almost completely, yes. There are a few lingering things that some buyers will still not be in love with, such as the lack of M.2 caching bays, the lack of SAS support or the reduced support of 3rd party drive and network upgrade compatibility, but they do not undercut that this is a genuinely groundbreaking solution from Synology that provides the ultimate base to enjoy and make the most of the Synology DSM 7 platform in 2022 onwards. Once you breakdown everything included in this package, from DSMs software and services, to the tremendous bandwidth available here internally and externally, this compact tank-like NAS server is an absolute beast and a must for those that are keen on fully integrating a private cloud network and subscription-free SaaS-level setup across their company.
---
And there you have it. Those are the three best 10GbE NAS drives available right now at the end of 2021 and going into 2022. thought it is always worth remembering that these systems typically have a refresh (i.e manufacturers release a new version/follow-up) every 2-3 years on average. Therefore although these systems are all still great 10GbE NAS drives, they might have been upgraded in a newer released version, or recently released alternative 10GbE's may have arrived on the scene that provides better pricing, value or features. If you are in doubt about whether to buy a 10GbE solution from my recommendations, want to check if a newer system has been released recently OR are simply looking for some free expert advice, then use the free advice section below over. Just enter in a few details of your setup, storage requirements and (in the case of buying a new solution) your budget – then me and Eddie the Web guy can help you with your question. This is a completely free service, is NOT provided with profit in mind and is manned by two humans (no bots, no automated replies, etc). Assistance might take an extra day or two (the service gets a lot of visitors) but we do try to answer every message. If you want to support this service, you can find out how to donate HERE. Otherwise, you can still jsut message us for free advice anyway!
📧 LET ME KNOW ABOUT NEW POSTS 🔔
Join 1,462 other subscribers
Get an alert every time something gets added to this specific article!
This description contains links to Amazon. These links will take you to some of the products mentioned in today's content. As an Amazon Associate, I earn from qualifying purchases. Visit the NASCompares Deal Finder to find the best place to buy this device in your region, based on Service, Support and Reputation - Just Search for your NAS Drive in the Box Below
Need Advice on Data Storage from an Expert?
We want to keep the free advice on NASCompares FREE for as long as we can. Since this service started back in Jan '18, We have helped hundreds of users every month solve their storage woes, but we can only continue to do this with your support. So please do choose to buy at Amazon US and Amazon UK on the articles when buying to provide advert revenue support or to donate/support the site below.

Finally, for free advice about your setup, j
ust leave a message in the comments below here at NASCompares.com and we will get back to you.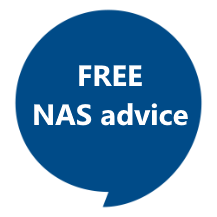 Need Help?
Where possible (and where appropriate) please provide as much information about your requirements, as then I can arrange the best answer and solution to your needs. Do not worry about your e-mail address being required, it will NOT be used in a mailing list and will NOT be used in any way other than to respond to your enquiry.
Support What We Do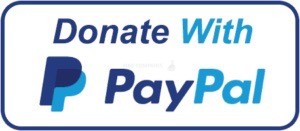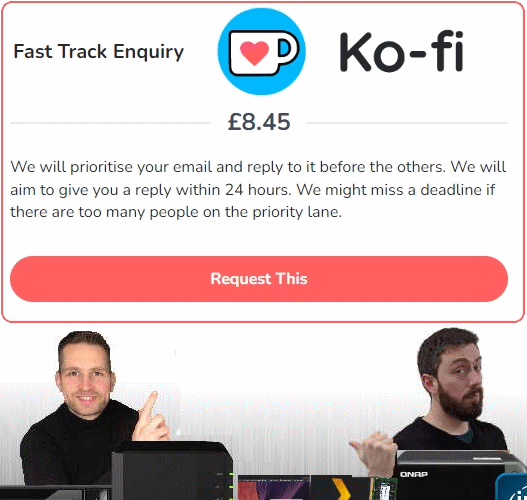 Terms and Conditions
Alternatively, why not ask me on the
ASK NASCompares forum
, by clicking the button below. This is a community hub that serves as a place that I can answer your question, chew the fat, share new release information and even get corrections posted. I will always get around to answering ALL queries, but as a one-man operation, I cannot promise speed! So by sharing your query in the
ASK NASCompares
section below, you can get a better range of solutions and suggestions, alongside my own.