Review of The Synology DSM 7 Software and Services
It's been more than 3 years in development but finally, users are getting the chance to experience the full and official version of Diskstation Manager 7 (DSM 7) on their Synology NAS drives. Many users chose to invest their money and their data in a Synology NAS because the brand has an incredible reputation in the industry for their software and services, included with the hardware purchase – with DSM being one of the biggest draws. What once started as a slightly rudimentary network file manager tool, has now evolved dramatically over 20 years into its own fully-fledged equivalent operating system with applications, multi-user management and a wide range of inclusive software and services. The latest full version, DSM 7, was first previewed way back in 2018 at Synology's annual launch event and has been in constant development all this time. With numerous massive changes between DSM 7 and DSM 6.2, ranging from the way applications are handled and backend tweaks to performance and security throughout, DSM7 is the equivalent of upgrading from Windows 7 to Windows 10 for many users, and I am pleased to say that it accomplishes ALMOST everything it promises. Today I'm going to give a full and detailed review of Synology's DSM 7.0 system software update, the highs, the lows and ultimately whether now is the time to upgrade your Synology NAS to this new and impressive version.

Synology DSM 7 Review – The Quick Conclusion
Let's not mince words, the Synology DSM 7 software is easily the best experience you are ever going to have when accessing your decades of data! From huge upgrades in the graphical user interface, the layout of options and even managing to improve the already exceptionally user-friendly design, DSM 7 is unquestionably the king of network software right now. Aside from a few areas of design conflict between DSM 6.2 services and DSM 7 UI, questionable changes on USB compatibility and contention over migration between in photo station and Synology photos, DSM 7.0 still very much rules the roost when it comes to the best you can get in network-attached storage software in 2021/2022.
Synology DSM 7 Review – The New User Interface
DSM 7 makes a very early positive impact on the user after the update has been installed, with the new login screen and improved login options. The previous DSM 6.2 login screen was clear and functional, but might have been a bit tame (though customization was possible to a small degree). Synology has scaled up the new login screen on this new diskstation manager software to remember a much more modern and slick UI, with the username and password entry being separated across slides – rather than together. Whether this is a layered security measure or this was necessitated by those using OTP login (2 step authentication etc) or Synology's own secure signin application, it's still a very, VERY clear UI straight off the bat!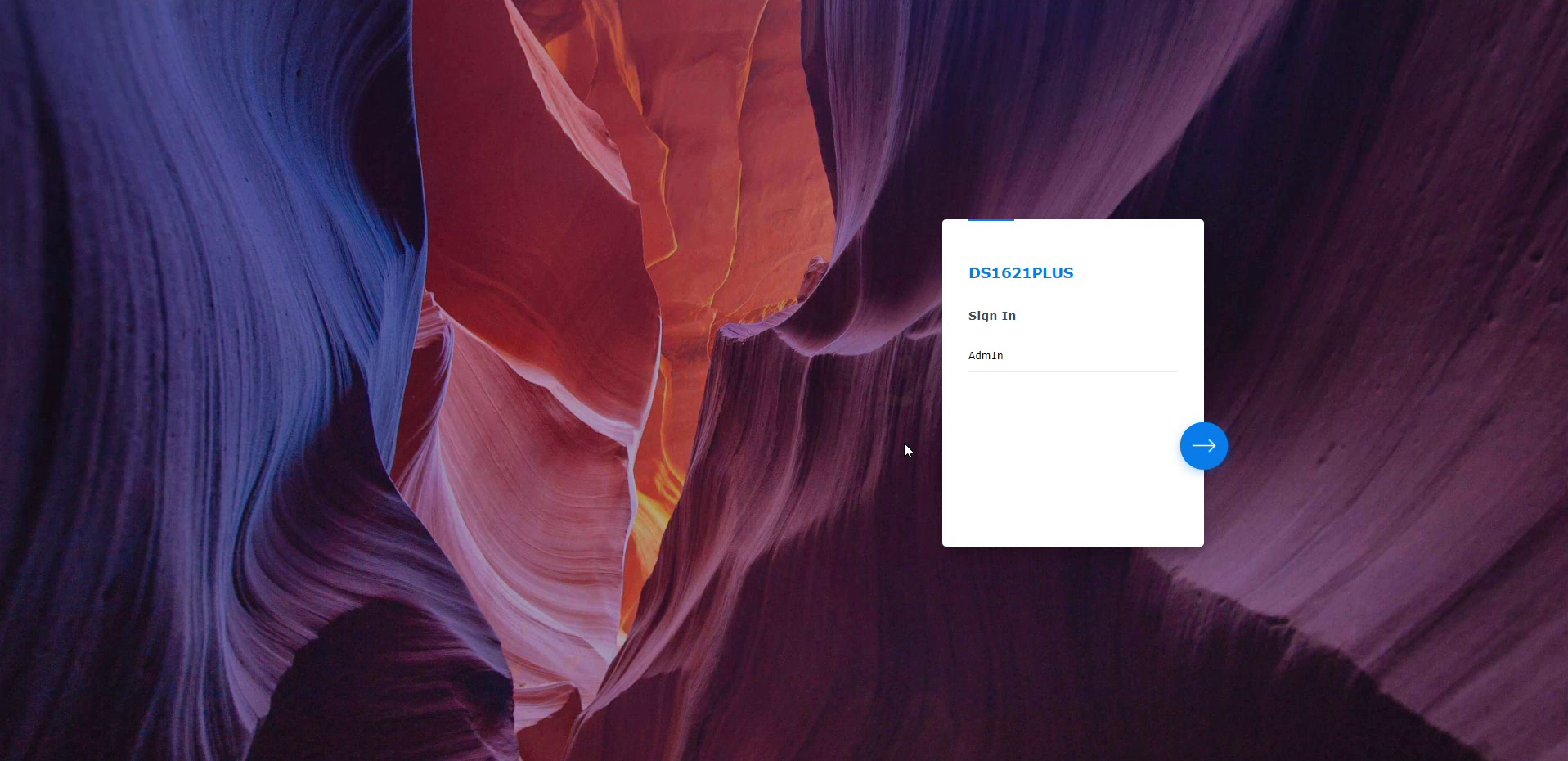 As mentioned, Synology has released together with DSM 7, the secure sign-in application for Android/iOS to allow 'in-house provided' 2 step authentication into the NAS. Although this is a nice extra and I can see a lot of larger businesses who use the Synology NAS platform for their teams/staff using this, I think most other users will continue to use their existing authentication tools (e.g Google Authenticator) for simplicity across their own software environments. However, these are still very much supported in DSM 7 (as they are in DSM 6.2) with increased OTP support on this update.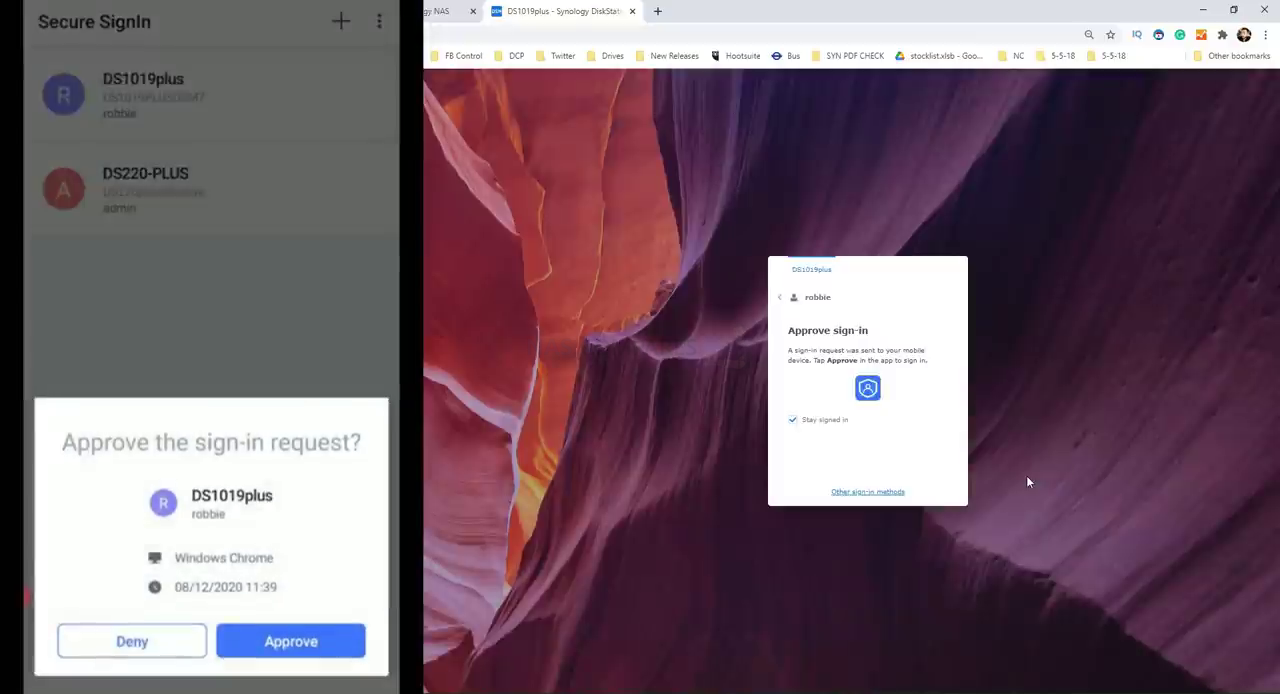 The login speed of DSM 7 is still something I think deserves ALOT of attention. The localized feel of DSM 7 is something that is impossible to ignore. It is easy to forget that when you are interacting with the Synology NAS via your web browser (Chrome, Mozilla, Safari, etc) that you are only accessing a portal/tunnel to the NAS via the network/internet – which given the responsiveness of the GUI, moving windows, changing tabs, crisp quality of the layout and low latency is easily where a lot of work in DSM 7 development went. Not just reducing any delays, but doing so whilst still maintaining the same/higher level of secure and encrypted transmission. A quick look at the range of supported applications on DSM 7 shows that pretty much all of the applications that people use on a Synology NAS are available here (with a few applications being renamed e.g iSCSI Manager>SAN Manager, whereas others have been merged together, e.g Synology Photos).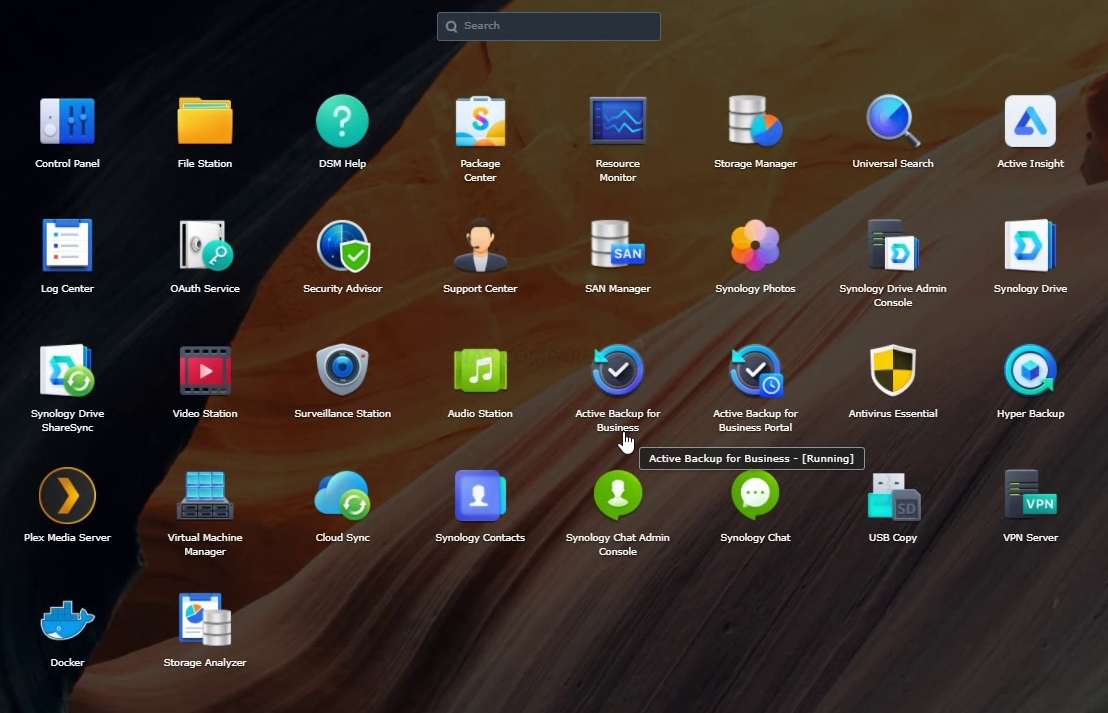 The applications listed in the Synology Application center are all where you would expect them to be for the most part, though HybridShare still remains in the Beta category (which is actually quite advantageous when I was reviewing the final version as the Synology C2 Cloud Beta capacity was still available for testing). Much like DSM 6.2, in DSM 7 you can install numerous applications at the same time and still use the rest of the system, with a few minor exceptions where key background services needed to be installed/downloaded and this prevents simultaneous app installation for a period.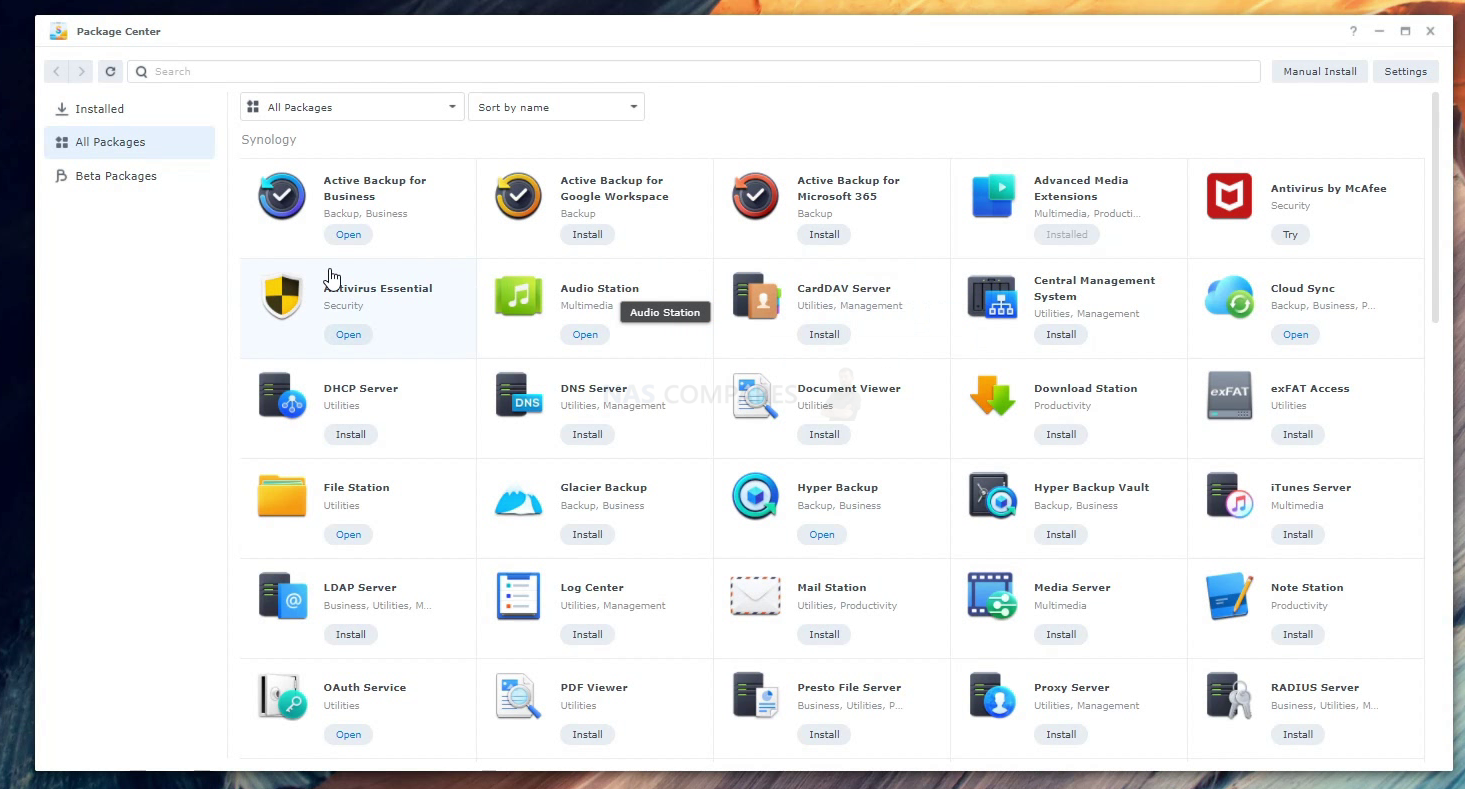 The only gripe I could find with regard to DSM 7 and application installation was first that Plex Media Server (currently version 1.22) was still in the Beta applications list and installation was not quite as clear cut as other applications (understandable for a 3rd party app) and some users have raised complaints that their existing Plex Media Server setup in DSM 6.2 was in need of fix/repair during migrations to DSM 7.0 (I did not experience this personally, but I have used DSM 7 in beta for a while and larger changes may have occurred in other versions of this software. Additionally, the range of 3rd Party applications that are supported has been noticeably trimmed down. This might well be because DSM 7 is such a modified/changed platform over DSM  6.2, that these applications are in need of re-tooling by their respective brands, but still – some of the lesser-known apps were still used in the absence of docker/container alternatives.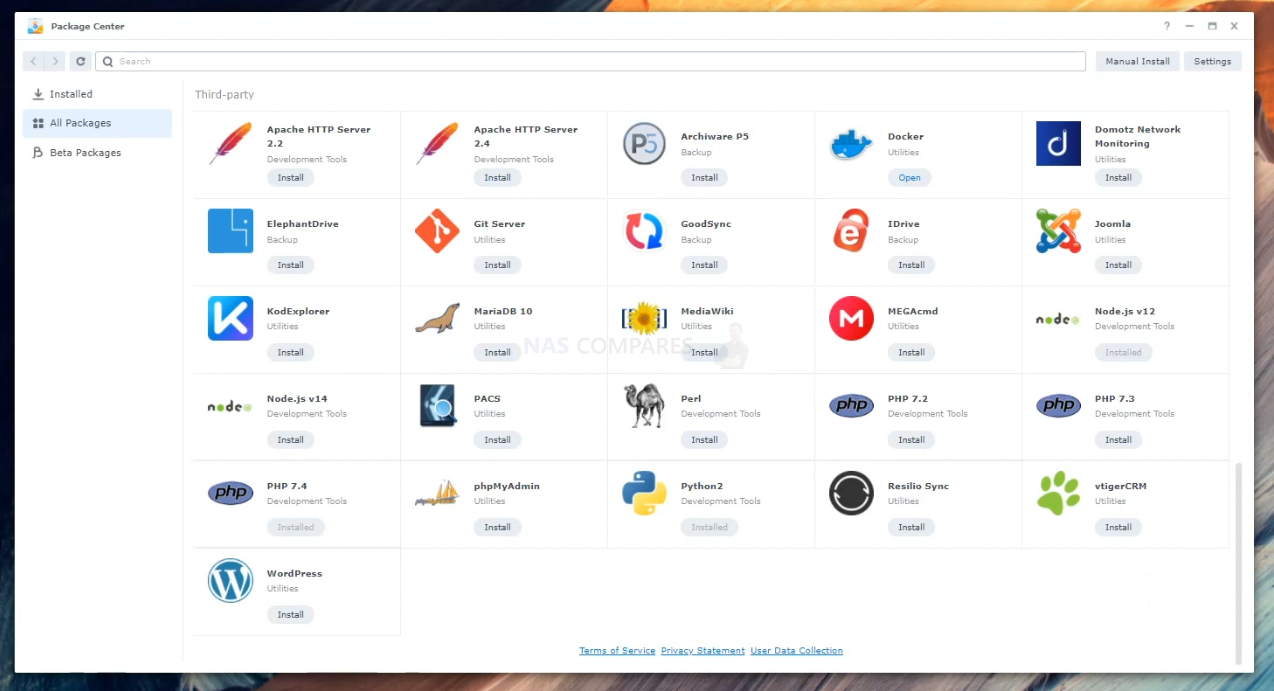 The control panel of DSM 7.0 is very similar to DSM 6.2, with a few small changes in where options are located (both in the primary menu and sub-menus), and once again the simplicity, ease and user-friendly design of the Synology Diskstation Manager Settings menus are top-notch – however, I can still see more seasoned storage professional having gripes with more customizable and configurable options being heavily buried or unavailable outside of SSH. Nevertheless, it is a VERY clear layout and intuative.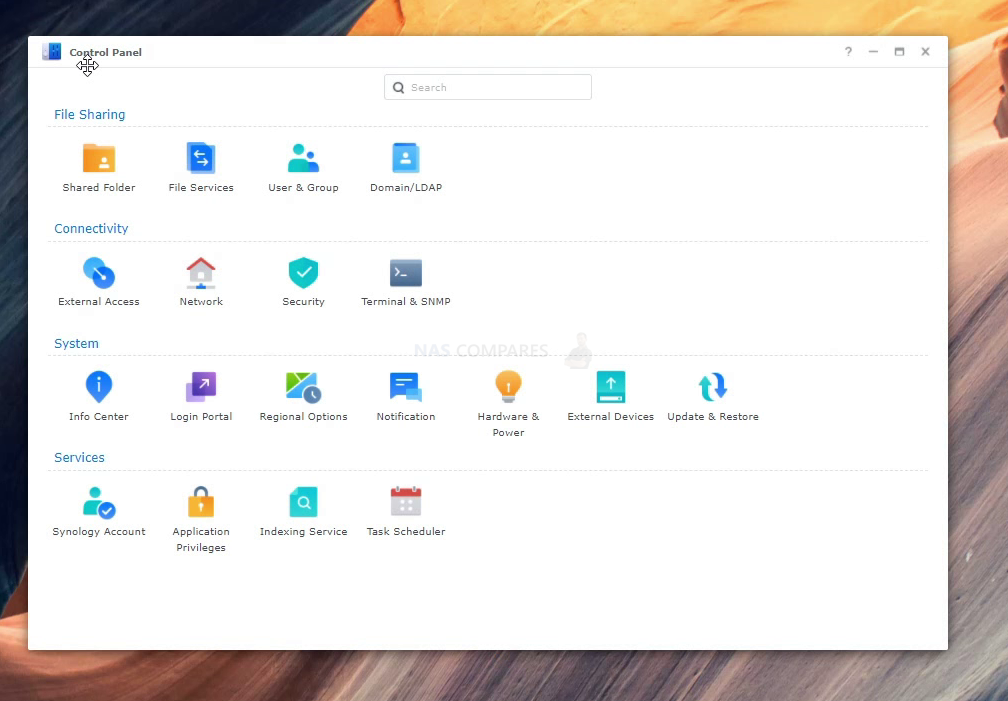 The resource monitor in DSM 7 has also received an update and is now a fraction more information than its predecessor, with more historical data options and ways to par down the stats to get more information. It's a smaller upgrade over DSM 6.2 resource monitor, but always a change for the good to have more system health and consumption of the hardware info at hand.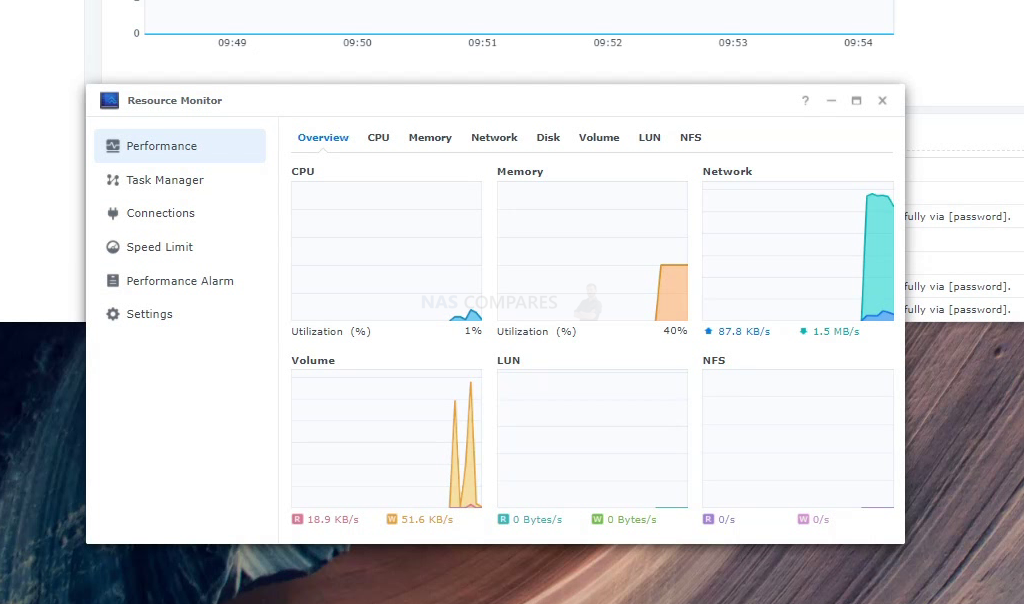 Talking of system hardware, it is worth discussing another area of DSM 7.0 that some are less happy with. The USB support (i.e the range of compatible USB devices) that you can connect to a DSM 7 enabled NAS is far less than previously, with numerous network adapters, office hardware and lite client devices no long being supported. Synology has highlighted that in some cases this is because they need updated drivers/software from manufacturers to work with DSM 7.0, but in other cases, we have already seen a trend of reducing compatible USB devices on Synology DSM. Luckily the majority of USB storage devices are compatible (2 connected in the image below), but EXT3 is no longer supported in DSM 7.0.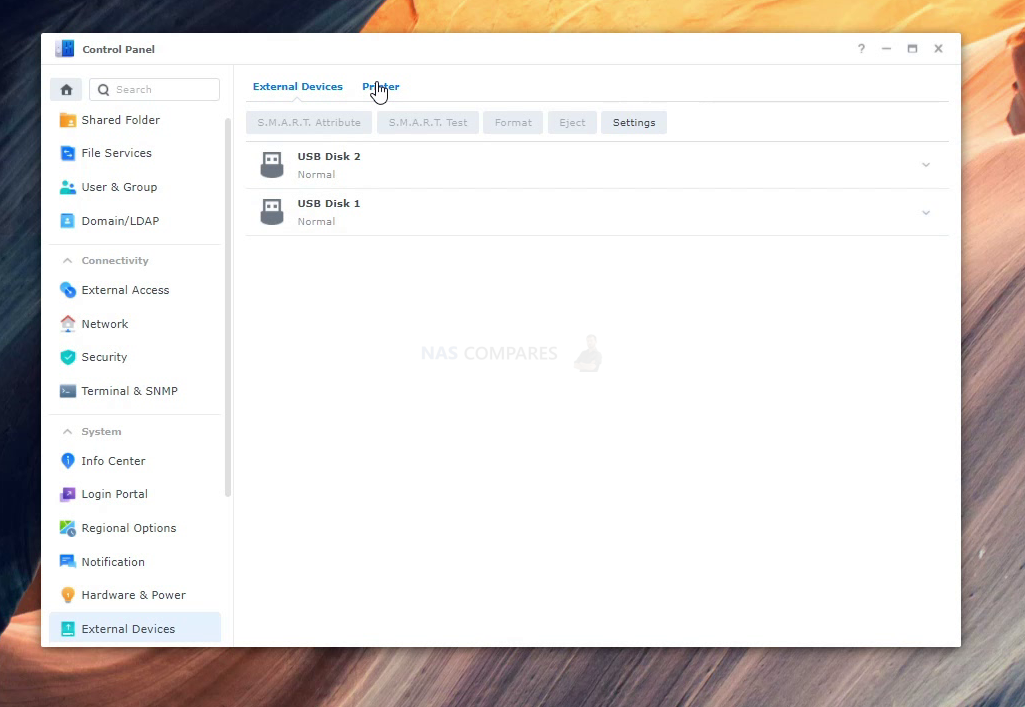 The system also has improved logs/records windows that are available to track the goings-on within the system and has incorporated a lot of this into the security center – providing updates/notifications to the end-user to pre-empt any potential vulnerabilities that open up.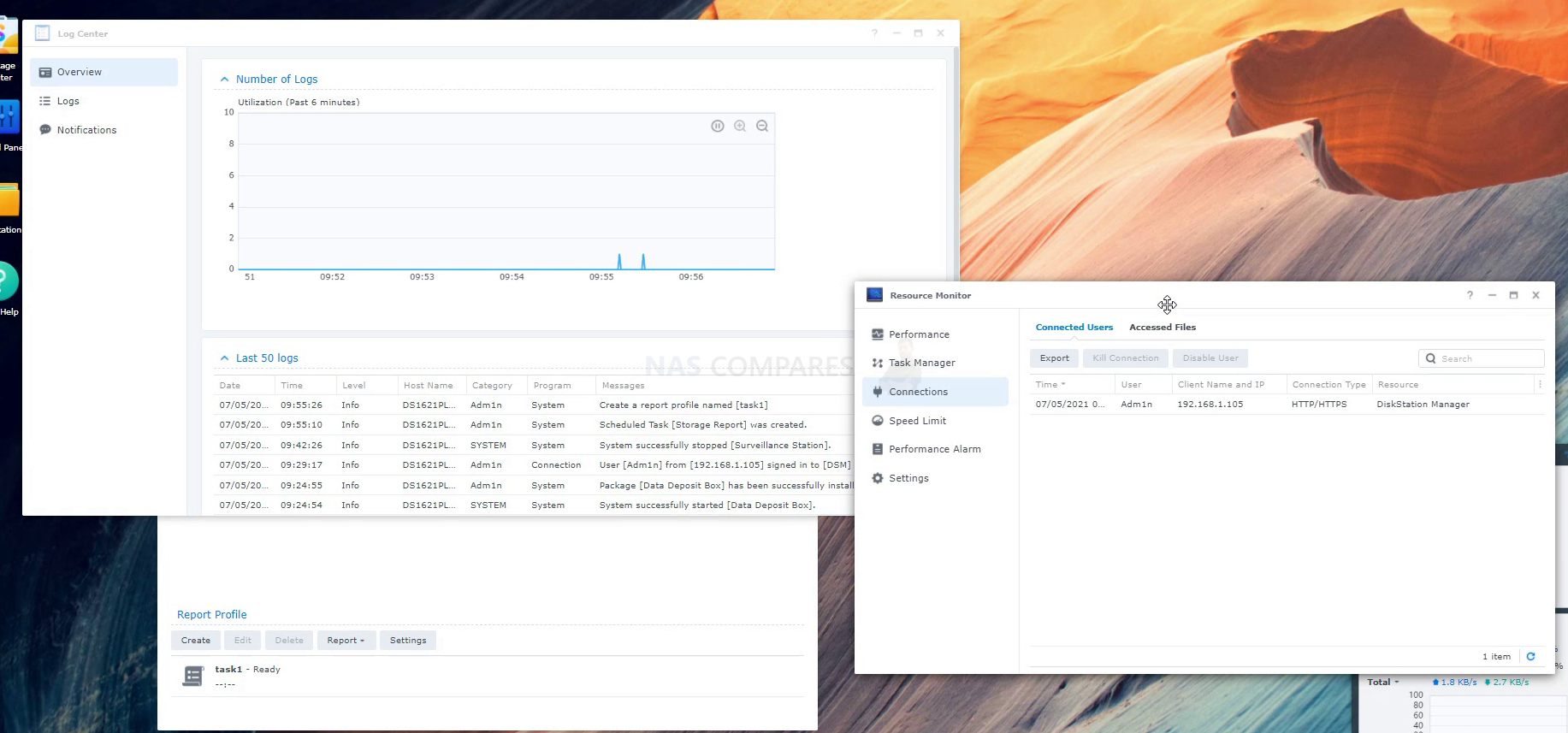 Along with numerous backend improvements in DSM 7 and the improvements of encryption in a bunch of areas, the system still has the same Security Advisor and Antivirus scanning systems built into the software. These can be set up the first time and then can do their high on a schedule, regular as clockwork. They seem a little thin on details, but they do their job and that's what counts.

All in all, the user interface and interaction with Synology DSM 7.0 is a big, big upgrade over DSM 6.2 in design and responsiveness, though there is the occasional blip where you can see the layout/structure of DSM 6.2 at odds with DSM 7.0 – but this will likely be ironed out as the bulk of Diskstation development shifts over to DSM7 exclusively. When we first explored the DSM7 GUI and system interaction at the beta stages (video below) the clear improvements in operation speed and latency were clear:
Synology DSM 7 Review – Storage & File Management
Moving aside from shiny graphics, modern UX and responsive browser access, let's take a good look at the storage and file management of DSM 7 and what has changed from DSM 6.2 The storage manager in DSM7 has been given a lot of attention, with the overview being given a large graphical overhaul. The more topographical list of storage pools, volumes and SSD cache bays is exceptionally clear and gives you the bulk of important information you need to know immediately. On the whole, I much prefer this new UI in the storage manager, however, I did notice that the layout of the NAS storage bays and SSD cache bays would only display correctly if I was using a web browser at 90-100% screen size. Anything less (as I believe most people use 70-80% on Laptops and MacBooks) and the SSD cache bay would display incorrectly.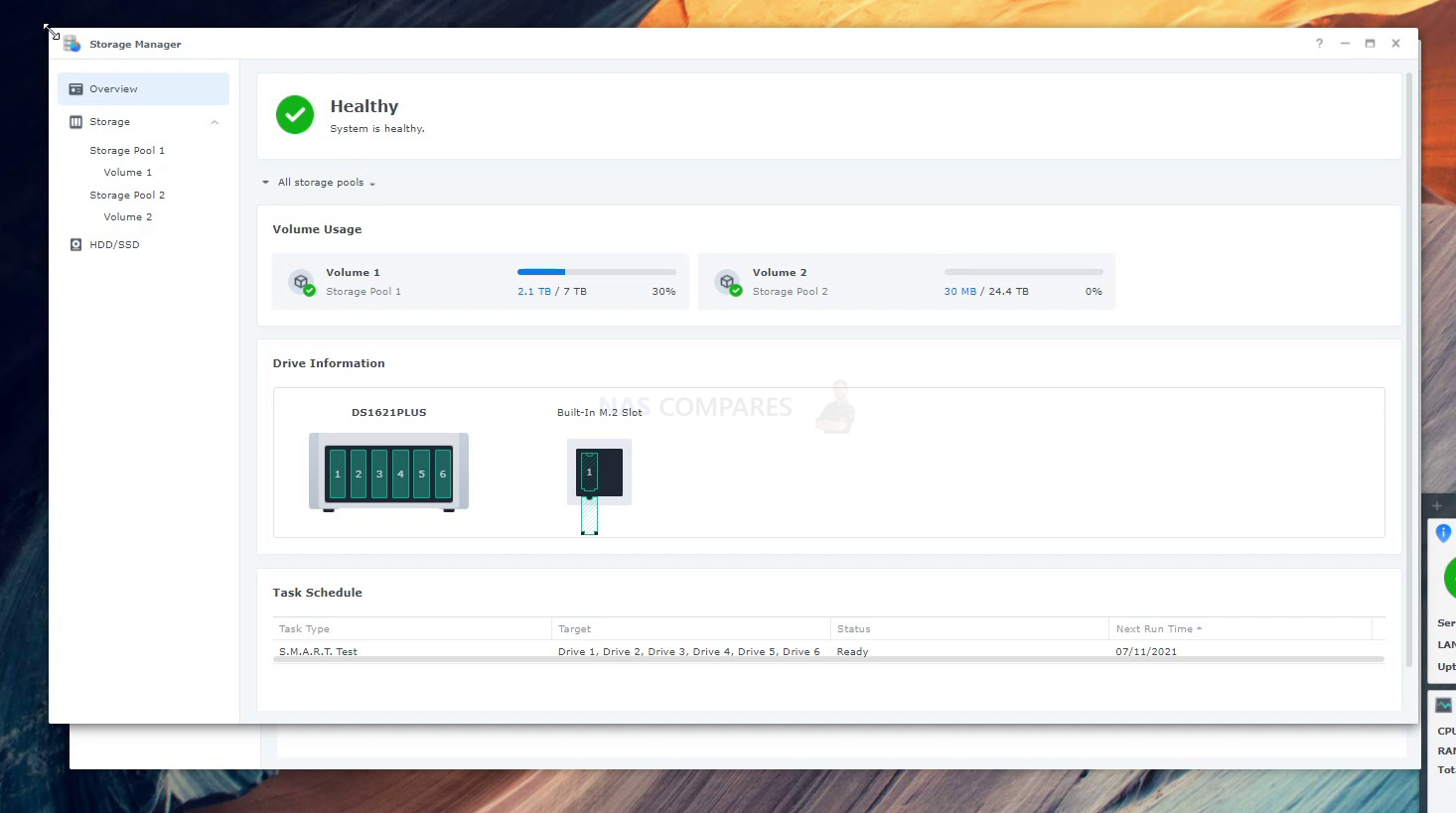 Changing the zoom (tested on numerous browsers) to closer to 100% would resolve this, but it does seem like an odd thing to have missed at the design stage. Still, it is an incredibly pedantic point I know!
The drives tab shows us a slightly more familiar list that shows us the available storage drives on the system, along with SSD caching bays (as appropriate to the NAS hardware) and from here you can find out a wealth of information on each drive.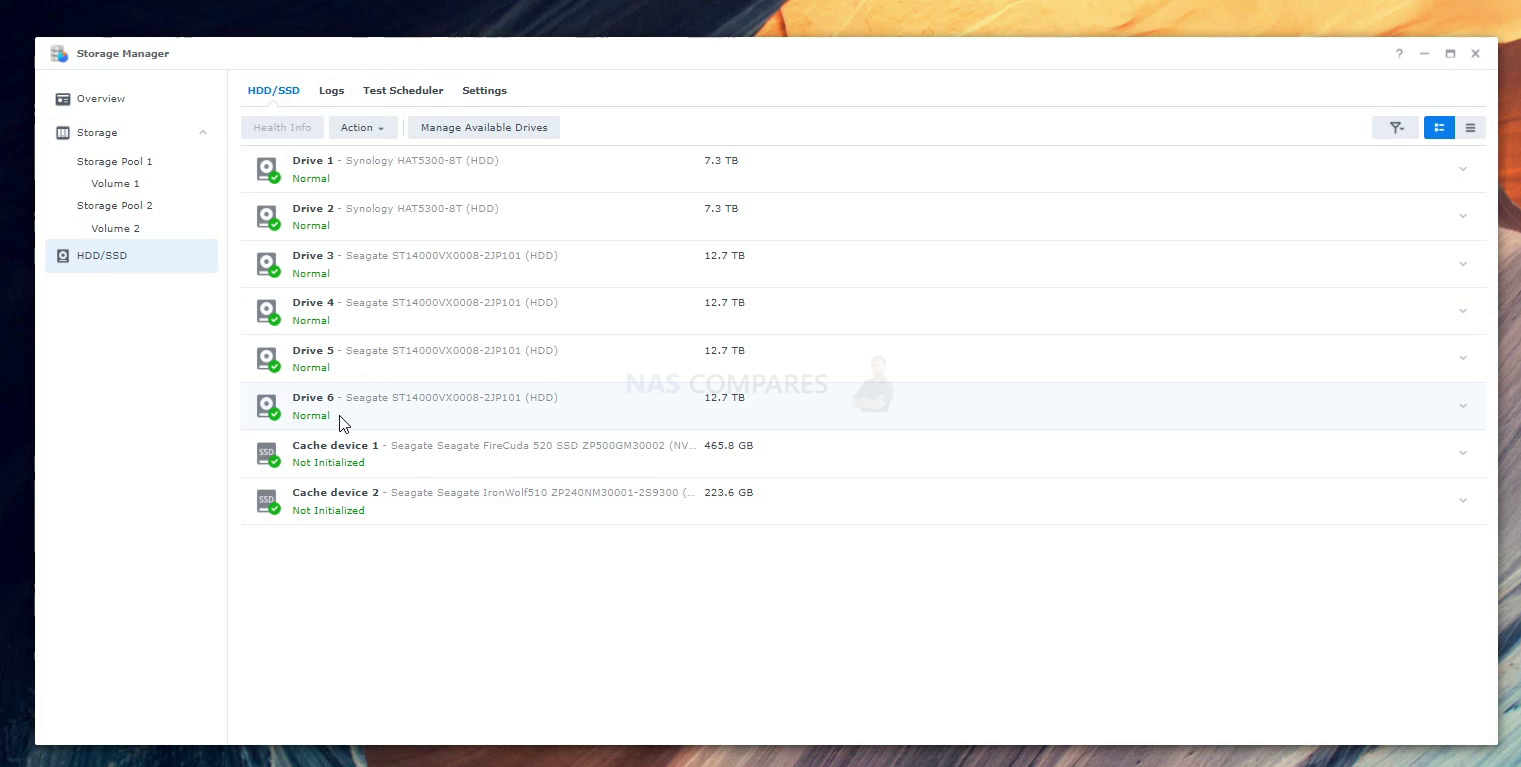 Information on each drive includes its health, SMART tests, temp, initialization status, model ID, serial, RAID group and much more. Once again, if you use Seagate Ironwolf Hard Drives, you have the option of utilizing the Health Management tool too.
Once Hard drives are configured to a RAID (and yes, Synology Hybrid RAID is still an option on plus series devices and below), you can then examine a lot of the newer options of DSM 7 with regard to RAID management and how extra drives are handled. The has already been a lot of mention of the RAID 6 performance when degraded/rebuilding in DSM 7 (video tests coming soon), but there is also the new fast repair option that allows users to only have to factor the build of areas of the drives where data resides. In practice, that means that during a RAID rebuild, the areas of the drives (As dictated by the parity blueprint etc) that contain data are built, and the rest is just zero'd (whereas a normal RAID rebuild would build each block one by one, even the empty ones). This is also joined by the already available RAID resync/rebuild priority control to allow the scaling of resources as needed.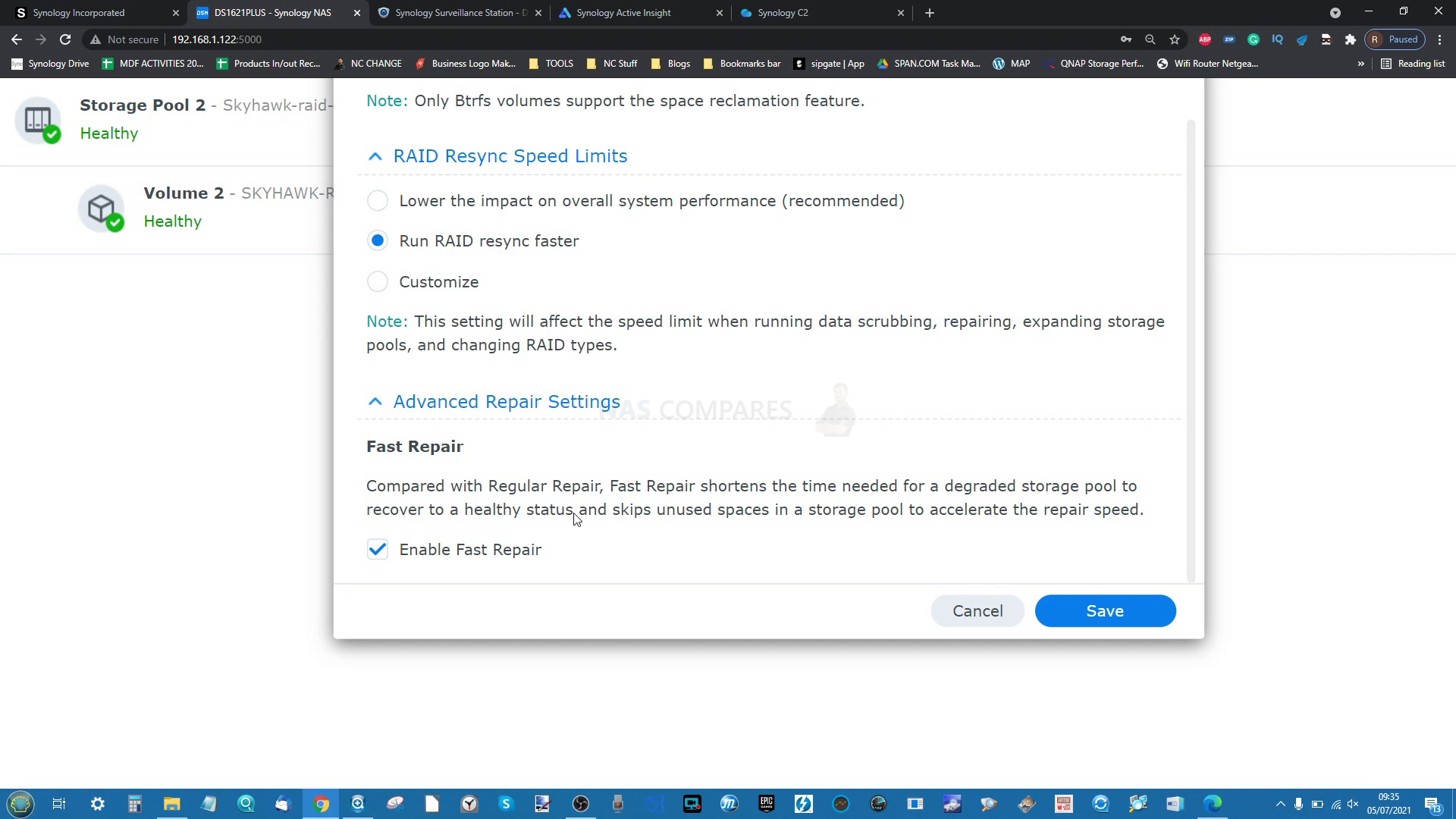 In the event of a new drive being inserted into a NAS with DSM 7, there is an improved display of options of what you can do with this drive with the existing RAID array, making the initialization of a drive to the system much more intuitive and easy to conclude.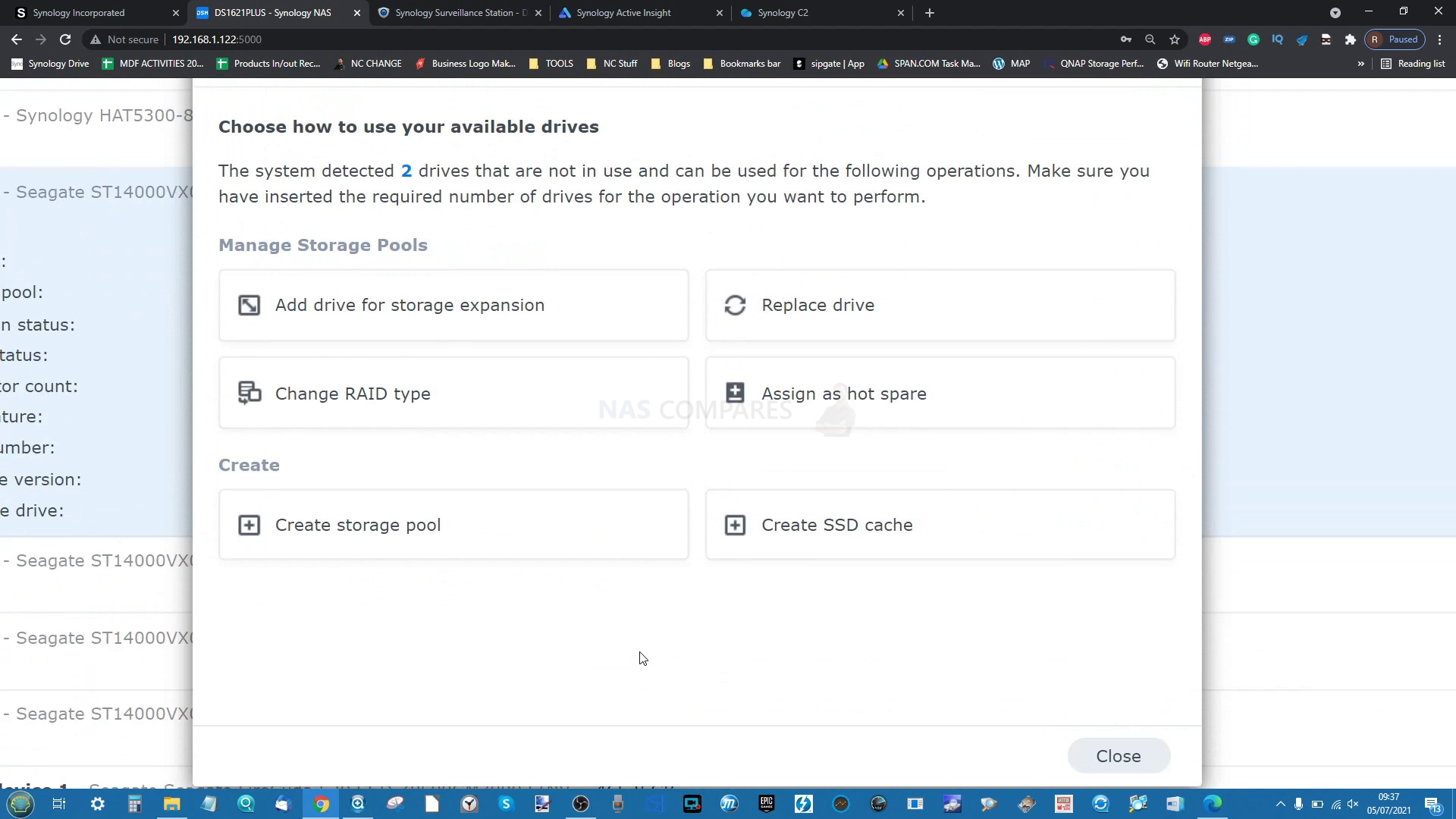 Outside of the storage manager, when it comes to interacting with your NAS, its volumes and contents at a file/folder level, the File Station application still provides all the functionality you are going to need. Perhaps looking a tad dated compared with other DSM 7 improvements in UI and the Synology Drive application, but still a very functional tool.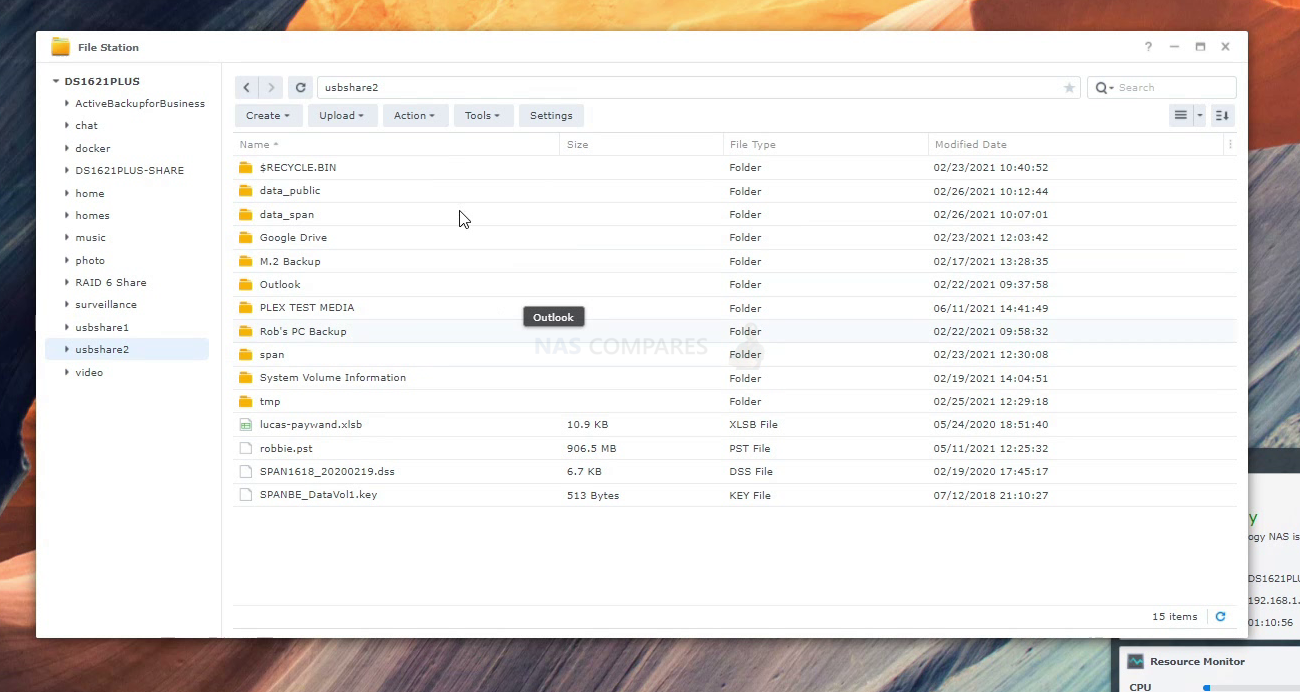 You can still create, control, modify and clone shared folders very quickly and this is still especially true on BTRFS systems – as well as when mounting C2 cloud storage using the Hybrid Share application (covering later). Though I would also highlight that DSM 7.0 requires at least 1GB of memory to fully utilize the system software smoothly and although it IS available as an update to more modest hardware systems like the DS120j (512MB memory), if you are running a DS218play and above (2GB memory) with DSM 7 and BTRFS, I would expect resource utilization to rise up notably.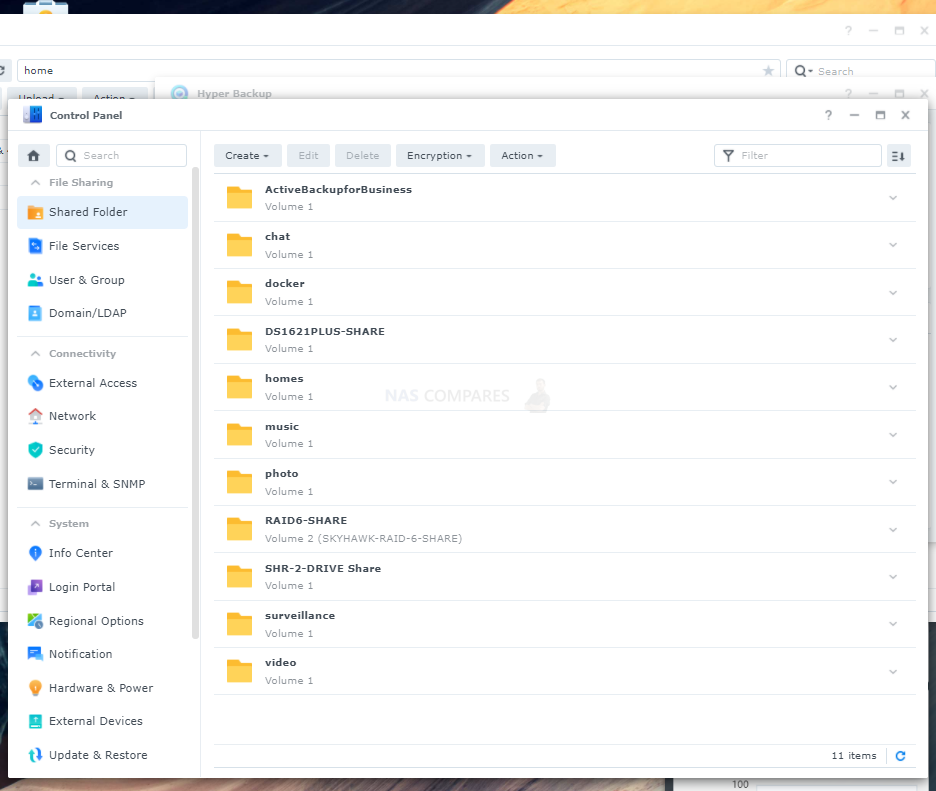 Another change that is mostly cosmetic is the change by Synology in making the iSCSI Manager tool (for creating logical targeted storage on the NAS that can be added to remote client systems much more natively) into SAN Manager. The integration of SAN tools into NAS in recent years has grown dramatically and although SAN manager and iSCSI Manager are mostly the same in utility and layout, they have made a few changes to the available options and defaults that make it easier to create your next business target and LUNs.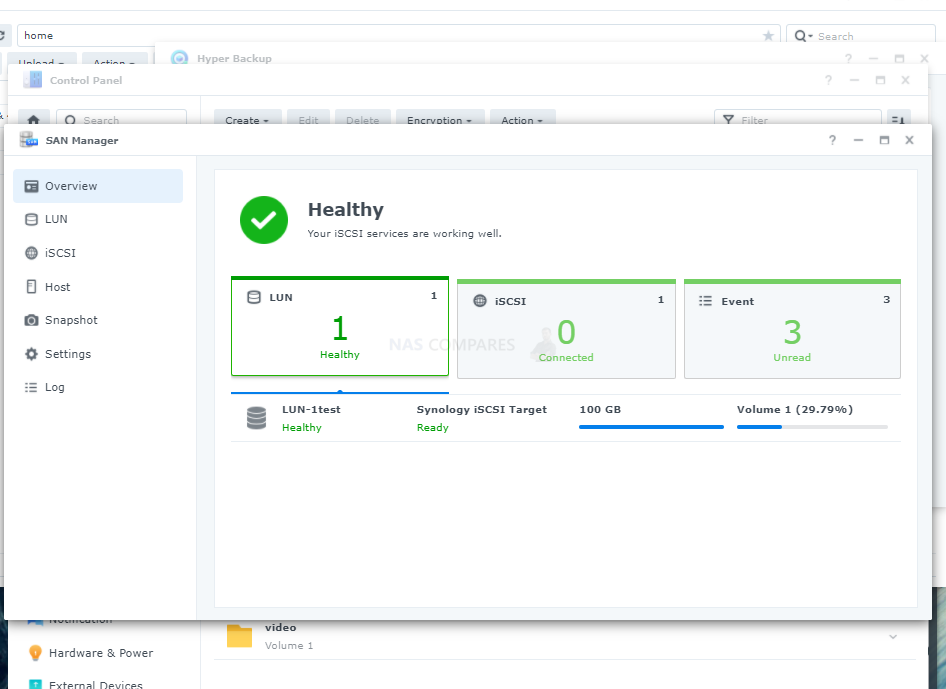 Synology Drive is another application that has changed very little in design between DSM 6.2 and DSM 7, but that is more likely because it has already evolved significantly in the last few years. Originally promoted as the Synolgoy NAS based alternative to the 1-portal UI available in Google Drive and Dropbox (i.e 1 window, can option all/most file types), but has now become a behemoth of a tool for home and business users to backup, sync and access their NAS in a far, far more native way. As mentioned earlier, its design is far, FAR more preferable to that of File Station and it would have been nice to see a similar level of design and access be afforded to File Station in DSM 7.0 as found in Synolgoy Drive.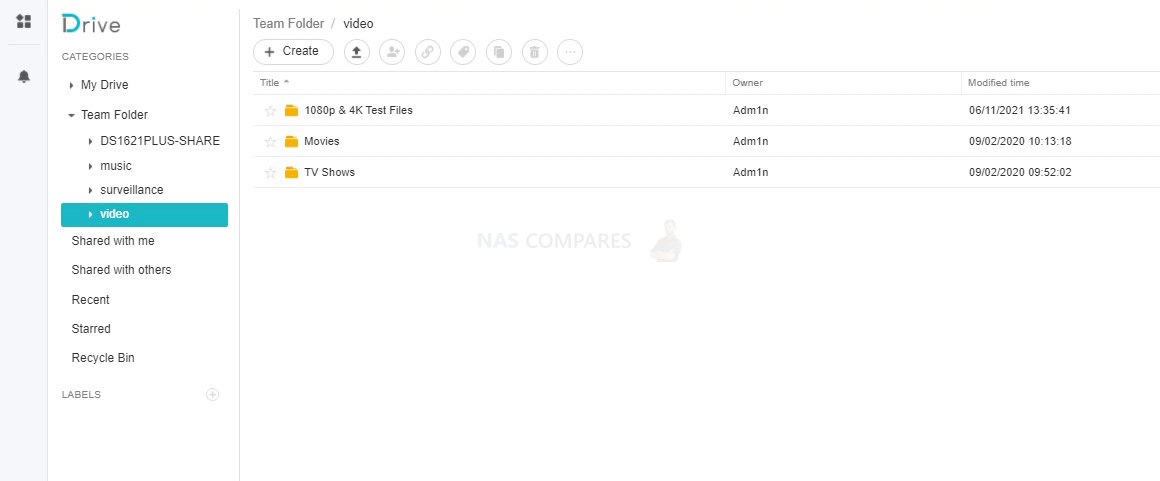 The client application for Synology Drive (that you install on your client computer) allows you to sync folders between your NAS and your system and allows you to interact with your NAS data (multiple users can share team folders too) without the web browser and inside your own native computer OS. However, the popular file pinning and file streaming on-demand feature is still only available on Windows client machines and although there was mention of support of Mac OS in DSM 7 in 2021, this is still yet to arrive (also the same for Mac OS support in Active Backup Suite).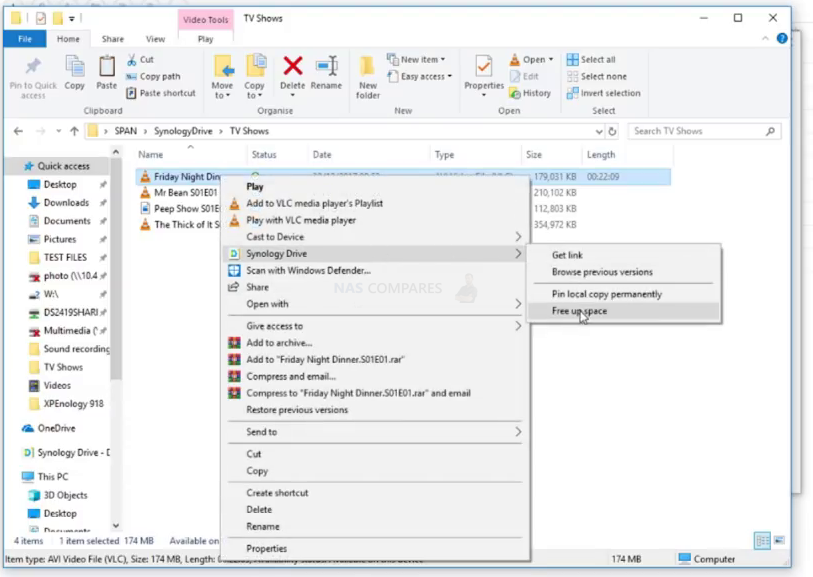 For those users who have made the jump from Google Drive and DropBox and onto Synolgoy NAS, the Synology Drive Client app and those additional file management services in Windows context menus are incredibly popular and it is a shame that the Mac OS functionality was not ready at release. Here is a video below (base don DSM 6.2) that gives you a better idea of how file pinning and file streaming on Drive works.
📧 LET ME KNOW ABOUT NEW POSTS 🔔
Join 1,570 other subscribers
Get an alert every time something gets added to this specific article!
This description contains links to Amazon. These links will take you to some of the products mentioned in today's content. As an Amazon Associate, I earn from qualifying purchases. Visit the NASCompares Deal Finder to find the best place to buy this device in your region, based on Service, Support and Reputation - Just Search for your NAS Drive in the Box Below
Need Advice on Data Storage from an Expert?
We want to keep the free advice on NASCompares FREE for as long as we can. Since this service started back in Jan '18, We have helped hundreds of users every month solve their storage woes, but we can only continue to do this with your support. So please do choose to buy at Amazon US and Amazon UK on the articles when buying to provide advert revenue support or to donate/support the site below.

Finally, for free advice about your setup, j
ust leave a message in the comments below here at NASCompares.com and we will get back to you.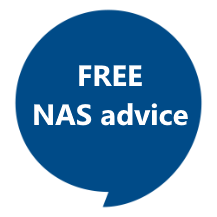 Need Help?
Where possible (and where appropriate) please provide as much information about your requirements, as then I can arrange the best answer and solution to your needs. Do not worry about your e-mail address being required, it will NOT be used in a mailing list and will NOT be used in any way other than to respond to your enquiry.
Support What We Do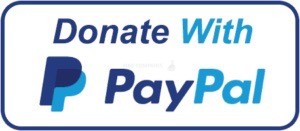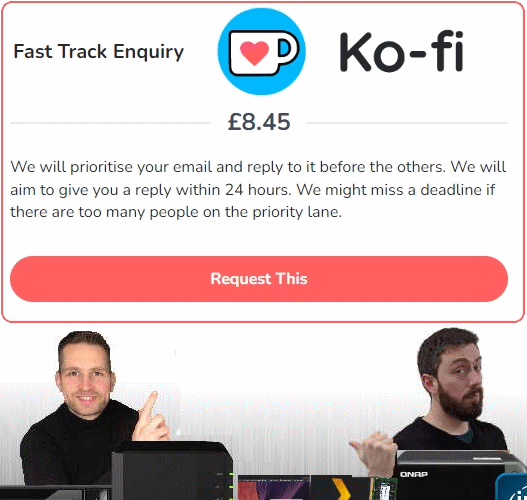 Terms and Conditions
Alternatively, why not ask me on the
ASK NASCompares forum
, by clicking the button below. This is a community hub that serves as a place that I can answer your question, chew the fat, share new release information and even get corrections posted. I will always get around to answering ALL queries, but as a one-man operation, I cannot promise speed! So by sharing your query in the
ASK NASCompares
section below, you can get a better range of solutions and suggestions, alongside my own.
This description contains links to Amazon. These links will take you to some of the products mentioned in today's video. As an Amazon Associate, I earn from qualifying purchases