A Guide to buying a NAS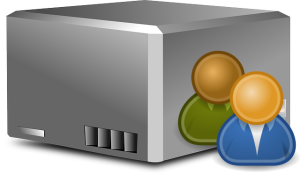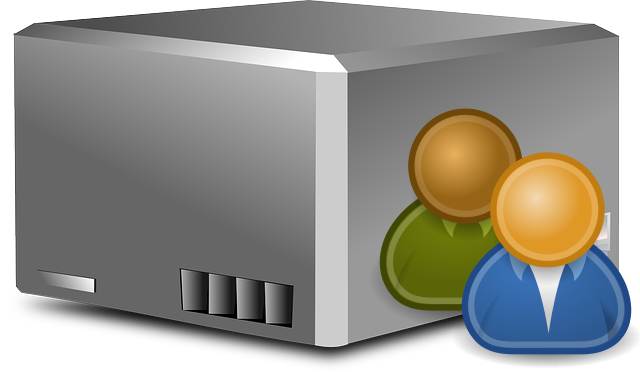 Buying your first Network Attached Storage (NAS) device can be quite a daunting task. There are so many different manufacturers and models that it can all get a bit confusing. Choosing the right NAS device is something that without a deeper understanding of the different uses of NAS can lead to you spending too much or ending up with a NAS device that is not fit for purpose. So today I would like to talk about how to choose your NAS device and what you should look for based on your own NAS needs. I should mention that where possible I won't mention any particular NAS by name as trends change, new devices get released and older ones disappear. However the general guidelines In this guide should still apply even 5 years from now and if you want a direct NAS recommendation, why not contact me in the comments below or e-mail me robbie@span.com
How many Terabytes do I need? How many Hard Drives should I buy?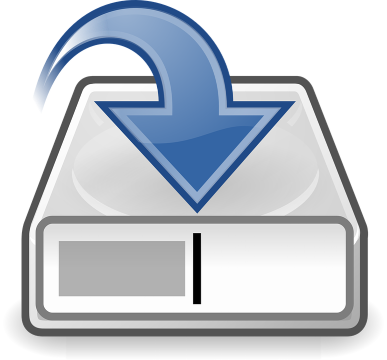 One of the first considerations for anyone buying NAS is about capacity. Not only the amount of space that you will need, but how many hard drives you should buy and if you require a RAID, how much space will you lose to redundancy. Typically you can look at the following Capacity vs File Numbers for more information. What does 1TB typically hold: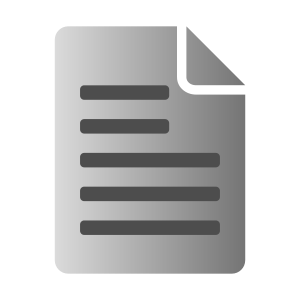 1TB = Approx 1 Million Word Docs if they were dense 1MB each and contain images and tables

 1TB = Approx 200,000 Songs

 1TB = Approx 250 120min (2hr) Films

 1TB = Approx 300,000 standard Mobile Phone pictures – However this number is more than halves for professional photographers when some photos can be 10-20MB each
Never forget that once you install a RAID on a NAS or DAS device, that some RAID types will reduce your total capacity. So always be sure to factor this in when purchasing the Hard Drives for your NAS from SPAN.COM.
How many people will be accessing this NAS Server?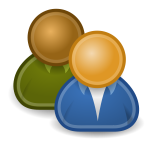 It is often the case that when you set up a NAS, that it will be accessed by more than one person. A NAS that is in the home may be accessed by the whole family, whereas a business may want to grant access to many, many more users. So, to make it easier, just go by the following:
0-5 Users = A 2 Bay NAS device, ideally a Dual Core CPU of at least 1.3GHz frequency and at least 1GB of RAM
6-25 Users = A solid 4-6 Bay NAS device, Quad Core CPU of at least 1.5GHz and 1-2GB of RAM (DDR3 Preferably)
26-50 and above = At the very least an 8 Bay device (so you can setup a RAID 5 or 6 to protect yourself from Hardware related data loss)., a Quad core 2.0GHZ+ or i3 CPU and 4-8GB of RAM to keep things moving
How many files do you want to put and share on the NAS?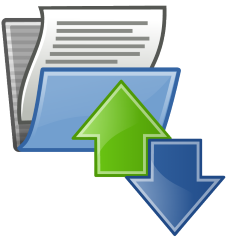 Whether its music, documents, movies or pictures, when you want to invest in a NAS server this 2016, you will want to either access and share many, many files. More files can result in more thumbnails being needed, more directories being created and more work for the system to keep things moving. So, once again you can simplify choosing between thousands of devices by following these simple rules
Hundreds of Files = For file numbers in the 3 digits, you can get away with quite modest NAS devices in 1 or 2 bays, a Single Core CPU of at least 1.2Ghz and 512MB RAM
Thousands of Files = this is generally the kind of file numbers most NAS users expect to use. For this you will need between 2-4 bays (depending on the importance of the files and therefore the RAID level you require), a Dual Core CPU and at least 1 GB of RAM to help cache processes
Tens of Thousands of Files = Most businesses will be looking at this kind of file quantity, perhaps for product images of an ecommerce website, or to house multiple users and clients worth of data. For file numbers in the 5 figures and above you will need a good sizes 6-8 Bay NAS device (again, for both RAID and capacity reasons), a QUAD Core CPU to help with simultaneous processes and at least 2GB of RAM for the same reason.
What Kind of Files do you want to put on your NAS?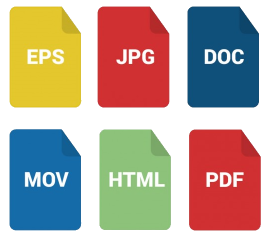 Aside from the quantity of files you want to place on your NAS device, the other big factor with regard to content is the type of files. Some file types are bigger than others with typically docs and backup images being the smallest, which pictures, music and video file use increase rapidly the amount of processor power being used. Generally this can break the NAS requirements down by types of file you will predominantly use
Photo, Music and Video Media = You will need at least a Dual Core (but ideally a Quad Core) NAS to comfortably accommodate big media files. At least 1GB of RAM but ideally 2GB and above. Number of Hard Drive Bays is typically down to the size of your media collection but you can get a 2-bay with at least 2x 4TB HDDs setup in a RAID 1, or you can get a 4-Bay and fill it with HDD's in a RAID 5.
Documents and Data Files = Typically these kind of files will be smaller or easier to process as they will not require detailed thumbnails or to be edited on the device itself. You can get a 2-Bay NAS (at least 2 bays so you can set up a RAID 1 to protect your data), a dual core CPU of at least 1.3Ghz and 1GB of RAM just to keep things moving comfortably. Also, for downloading, I would recommend a NAS with a front mounted USB Copy button. This will enable you to connect a USB Drive to create a quick and simple Backup to keep offsite – Remember RAID and Backups are NOT the same thing!
Backup Images (eg Apple Time Machine) = Most likely the least demanding of these 3 uses, you can get a relatively low end 2 Bay NAS with a Dual Core CPU of at least 1Ghz, 512MB of RAM and unless you want to use the NAS for other processes like media at the same time, you will be fine and it will save some of your budget for bigger NAS Hard Drives.
How do you intend to Connect and Access the Box?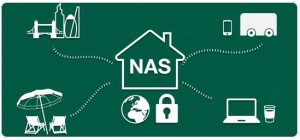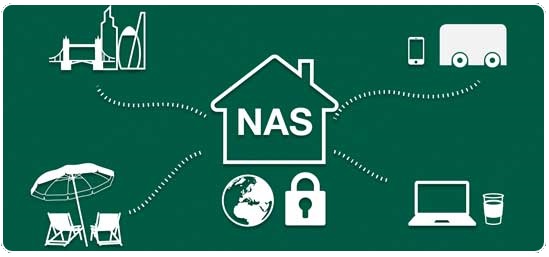 Most of the time you will access the NAS device from your Windows PC, Mac or other mobile Network Enabled device such as an Android phone or iPad. This will be heavily dependent on the media you wish to access, eg Movie watches may want to utilise Plex or Kodi, whereas music lovers may wish to use their NAS as an iTunes server and use that application to access the contents. Another popular choice these days, especially with QNAP NAS devices is to access it via the HDMI port and view the NAS contents directly on your HDMI TV or Monitor. Below are my recommended requirements for each need.

 For a Plex Media Server, Kodi, VLC Media Server and the like = I would recommend an x86 architecture chip like an Intel Celeron CPU, Quad Core ideally to deal with tasks like transcoding and massive thumbnail generation. At least 2GB of RAM and 2-4 Bays of HDD storage so you can both RAID and still have a good level of storage available.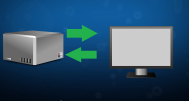 For HDMI Access to the NAS for Media or as a NAS PC = Generally you need a QNAP NAS for HDMI NAS access. Also they mostly arrive with a remote control these days, giving you direct media control, but you can always go the extra mile and get a wireless keyboard and/or mouse. However as mentioned for Plex, Kodi, etc above, I would recommend at least 2 bays, 2GB of RAM and a x86 CPU – however you can get away with a Dual Core for HDMI access as Transcoding is not a factor.

To access the device via a Mac Environment for data files = For Mac users I would recommend a Synology NAS. Number of Bays, the CPU and RAM should be decided by looking at the data you want to use (using the rest of the guide to give you some tips) but ultimately most Apple Mac users work better with the more user-friendly setup of Synology NAS and DSM. Even  the Operating system itself is very familiar to Mac users and those on iOS

 To Access the device in a Windows and/or Android PC Environment for data files = In the same way I recommend Synology to the Mac community, I would recommend a QNAP NAS to any and all Windows and Android users. The NAS platform is more stylised on those OS' and also you can be more experimental with the QNAP NAS OS with things like Linux, Thunderbolt NAS, 5 channel audio ports and other more unusual choices you only find in a QNAP NAS. However once again, when it comes to Bay, CPU and RAM, make that judgement based on the rest of this guide.
What is your NAS priority? What is it mostly going to be used for?

Most likely the key point in the pursuit of choosing the right NAS for the task you require is selecting a NAS that can handle the Network Related job you require. There are literally hundreds of ways that a NAS can be used and implemented into a person's home life or work, but typically it can be broken down into 3 types; VMware & Virtual Machines, Media Access and Distribution and for Surveillance Purposes. These tasks can be achieved with 3 very different types of NAS and it useful to know which one is best for the job at hand.

For NAS VMware & Virtual Machines = You will need a NAS with at least a Quad Core CPU and 2-4GB of RAM at the very least. Also you will need a good level of capacity across multiple bays in a RAID environment so at least 4 bays but for mid-range VM use you should consider an 8 Bay device in a RAID 5 or RAID 6.

 For NAS Media Distribution and Access = Once again, an x86 CPU with at least 2 cores of 4 cores to be in a much better position. You can just have 2GB of RAM but the option to expand to 4 or 8GB is most certainly a recommendation. Amount of storage in terms of NAS HDD Bays is really up to you but at least 2 is recommended and for future proofing at least 4 bay or the option of a NAS expansion from Synology or QNAP.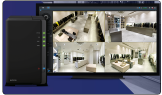 For NAS Surveillance Use = Much like the Media Distribution, you want to have a CPU that can handle video files on the NAS, but the difference is that whilst media is typically accessed is heavy READ of data, in Surveillance you will need a NAS that can handle a lot of WRITE operations. For this I recommend a Dual or Quad core x86 CPU but you can use an ARM v7 CPU if your budget is tight. At least 1GB of RAM for when access is a little heavier and at least 2 bays of storage in a RAID 1 environment. You may be disappointed to lose half your capacity in a RAID 1 environment, but you will be grateful if and when your integral CCTV and surveillance data is protected from a Hard Drive failure.