Essentials for Photographers and Videographers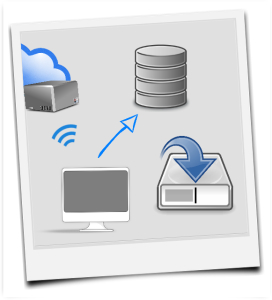 If you're serious about photography and Video editing you're going to have to take a moment to step away from your camera and think about where those all-important shots are going to live. Modern-day Digital single-lens reflex camera (or SLRs) have for the most part abandoned the film based media of the older generation as the means of recording those precious moments and almost all switched to the use of digital media. This is not new information, but what many fail to really appreciate is the truly breathtaking advances in data archiving that run alongside this system that many professions now use to hold a life's work!
Mac and Windows Users – Listen up!
From long-standing professionals to hobbyists, many are still in the dark as to the best photographic studio practices of backing up, redundancy and achieving. Barely a day goes by at SPAN.COM when they are not contacted with a professional that has decades of work on a single hard drive – and NOWHERE ELSE! Backing up, Sharing the smart way and editing those cloud-based files in real time are but a few of the ways in which digital storage for photographers and videographers has prospered.
However, all this counts for nothing if the Hard Drives and SSDs themselves in your Digital Storage setup aren't up to the job. Below are the HDDs we recommend for Photographers and Videographers alike from before you take the lens cap off, to when you finalise in post-production.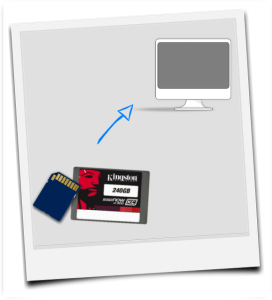 Backup, backup! Do it NOW!
Before you even begin, you need to have a good backup procedure in place. Ask any technological professional and they will tell you that it is good data discipline to have the backup framework in place FIRST. Portable storage for local backups in the office, Apple Time Machine Images to back up editing files as you go and on-the-go-Gigabytes to carry whilst on the job all need backing up and if you set up the framework FIRST you will significantly reduce duplicate files and potential losses later on:
For the Hobbyist

SanDisk
Extreme Portable SSD
500GB
SDSSDE60-500G-G25
USB3.1 gen2 SSD, USB-C

For the Professional 

LaCie
Rugged Thunderbolt
5TB
STFS5000800
Single HD, USB-C, Thunderbolt
Solid State Storage!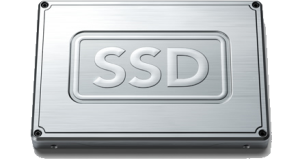 Upgrading the Digital Storage on your workspace, be it a MAC or Windows PC is another key factor where many overlook when it comes to an efficient Photo and video editing setup. You can have the most efficient camera available on the market, but you will soon hit the wall early on when you try to edit those large scale files as well as edit them on the fly from your archive storage via SAS or Thunderbolt. Switching to Solid State Drives (SSD) from traditional hard drives (HDD) will result in increased performance and substantially decrease access times. Yes, they arrive at a premium in terms of cost, but those prices are coming down notably and now is a great time to make the switch. Add to that, the fact that newer NVMe based storage is breaking the 3000MB/s barrier and there it really is a fantastic time for people who need lightning fast, yet affordable storage.
For the Hobbyist 

SanDisk
SSD Plus
480GB
SDSSDA-480G-G26
2.5″ SATA 6Gb/s

For the Professional

Samsung
SSD 970 EVO
500GB
MZ-V7E500BW
M.2 2280 NVMe
Where do your photos live?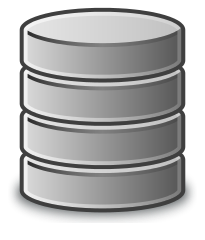 Large bulk Archive Storage via Thunderbolt and USB 3.0 for collected projects and distributive work is paramount for any successful photo or video editor. Not just in terms of backing up and archiving but with great innovations in data transmission via Thunderbolt Storage devices, SAS Connections and the recent jumps to 10GB/s of USB 3.1 Gen 2, creating a fast and efficient storage array running in the background is, if not AS important as the data itself, then at the very least on par.
For the Hobbyist

LaCie
2big Dock Thunderbolt3
20TB
STGB20000400
Dual HD, RAID, Thunderbolt3, USB3.1, DP, SD, CF

For the Professional 

LaCie
6big Thunderbolt3
36TB
STFK36000400
6x HD, RAID, Thunderbolt3
Access Anywhere and Everywhere..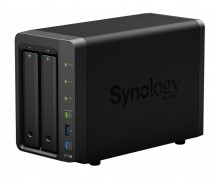 Network Attached Storage for controlled sharing, distribution and 'over the network' file editing is also fast becoming the standard and it is no longer just the case that the large storage array that acts as your archive just sits idle. With the enormous leaps in technology and production of Network Attached Storage (NAS) you can create an array that not only houses your precious photos and video, but also lets you distribute, edit on the fly and create host-to-client interfaces to view your works (all watermarked, all protected, all encrypted) that will give your work the maximum expose you need – all in a one of purchase cost.
For the Hobbyist 

Synology
DiskStation NAS
DS918+
4-Bay (4GB RAM)

For the Professional

Qnap
Desktop NAS 10GbE+TB3
TVS-472XT-PT-4G
4-Bay, RAID 0/1/5/6 (4GB RAM, Pentium) + 10GbE + Thunderbolt 3
Portability and productivity combined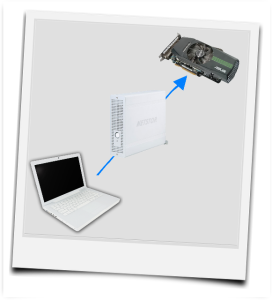 PCI-E Expansions for giving your portable tools such as MacBooks and high spec laptops the ability to access incredibly versatile Graphics, Sound and 10Gbe PCI-Express cards. With Photographers and Documentary professionals travelling worldwide, it helps to keep things light and portable. However, with reduced size comes reduced ability and an answer to that is in the form of an external PCIe expansion. Simply put, it gives you the optional and ad-hoc ability to attach the sort of PCI-Express equipment traditionally designed for high-end desktop PC's and use them as and when you need.
For the Hobbyist

£330+ ex.VAT

NetStor
Thunderbolt3 PCIe Expansion
HL23T-PRO
Hercules Pro TB3 – 1x TB3 port, 1x PCI-Express v3.0 x16 slot, 400W

For the Professional

Sonnet
Thunderbolt 3 eGFX Breakaway Puck
GPURX560-TB3
Thunderbolt3 Portable GPU, DP & HDMI, Radeon RX 560