Synology Vs Thecus – NAS Brand versus NAS Brand

I think it is a farly safe bet that when it comes to buying your first NAS that recommendations from all sides (friends, colleagues and that old favourite Google) pointed you in the direction of these two front runners, Synology NAS and QNAP NAS to supply you with the best NAS out there for you. Of course they are not the only two players in the market and we at NASCompares always want to keep an eye out for the little guy. Not that the other player in this contest this week is an underdog. No, today we want to focus on the Brands of Synology and the old veteran Thecus NAS.
The old dog still has a few tricks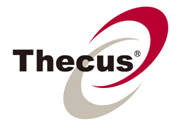 Thecus Inc was one of the first NAS Brands to really capture the spirit of the network attache storage market. The arrived on the scene before many of the current big players and have been responsible for most of the big innovations in NAS long before Synology could walk upright. This same spirit of innovation is still apparent today in some of their latest units like the N5810 PRO that features the ability to work as a switch with it's 5 ethernet ports, an internal UPS (Universal Power Supplier) meaning it can continue to funtion in the event of power failure and more. Of course those today we want to look at the most popular of the NAS models to the consimer market, the 2-Bay NAS range.
The contenders enter the ring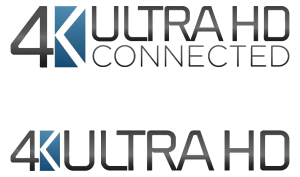 For this comparison we want to look at the Synology DS216+ NAS , released earlier this year and face it off against the latest release from Thecus, the N2810. Both are similar in many ways and different in a few and the main body of this comparison is to find out which is right for you and your data. So let's take a look at the specs and how they weigh up against each other:
How the NAS units Compare
Device
CPU Model
Intel Celeron N3050 Dual Core CPU – Braswell Chip

64-Bit

Intel Celeron N3050 Dual Core CPU – Braswell Chip

64-Bit

CPU Frequency
Dual-Core 1.6GHz, burst up to 2.16GHz
Dual-Core 1.6GHz, burst up to 2.16GHz
Hardware Encryption Engine (AES-NI)
 Yes
YES
Floating Point
YES
YES
Memory
System Memory
1GB DDR3 RAM

Cannot be Expanded

2GB RAM (that can be upgraded to 8GB)

Maximum Internal Raw Capacity
16 TB (8 TB HDD X 2) (Capacity may vary by RAID types)
16 TB (8 TB HDD X 2) (Capacity may vary by RAID types)
Hot Swappable Drive
YES
YES
Maximum Drive Bays with Expansion Unit
Maximum 7 Drives via the Synology DX513

*However it will only be visible as an independent Volume and cannot spread across the RAID

2 – Can only be expanded by connecting large external drives via USB 3.0. Cannot be RAID'd with the 2 bays in the device
External Ports
USB 2.0 Port
1
0
USB 3.0 Port
2
3
eSATA Port
1
0
HDMI
0
1
RJ-45 1GbE LAN Port
1
2
USBCopy
YES
YES
Internal File System
Btrfs and EXT 4
EXT 4
Encryption
AES-NI
AES-NI
Noise Level
18.2 dB(A)
19.9dB(A)

Unit fan was a pinch noisier when in access compared to the DS216+

Power Consumption*
HDD standby: 7.52W
In operation 17.57W
HDD standby: 9.78W;
In operation: 20.56W
Device Support and Service
4K , Mobile Apps, DSM Software, Plex and Kodi support
4K , Intel Security Virus Protection and Acronis software free, More NAS store apps (700+)
Read and Write Speeds
Via a Single LAN port

Read – 111MB/s

Write – 109MB/s

Via Two LAN ports

Read – 178MB/s

Write – 141MB/s

Warranty
2 Years
2 Years
If you want to check out my thoughts on these units and ultimately which I recommend, the video of this comparison is below:
If you want to buy the Synology DS216+ NAS – It is available now from the NAS specialists SPAN.COM here –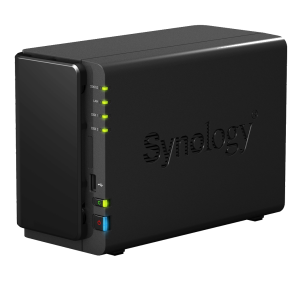 As well as that, you can also buy the Thecus N2810 NAS at SPAN.COM here –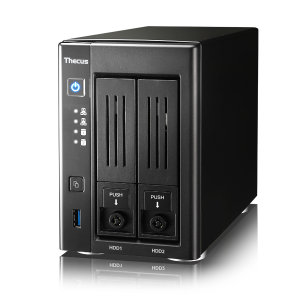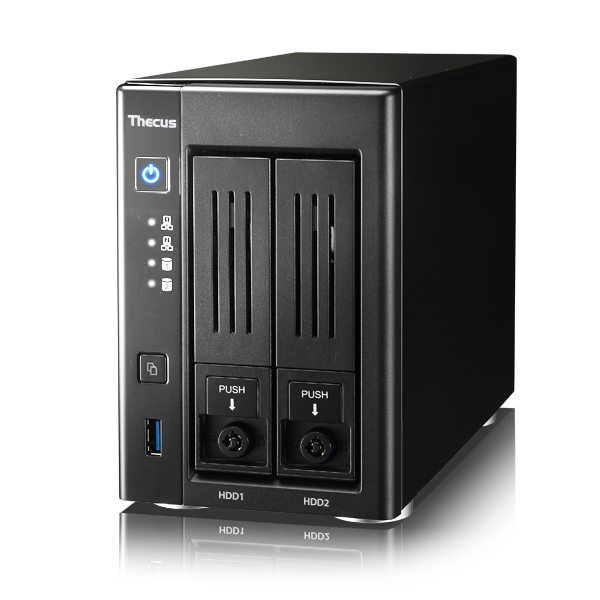 Summary
Reviewer
Review Date
Reviewed Item
The Synology DS216+ and the Thecus N2810
Author Rating