QNAP NAS vs Synology NAS – Apples and Oranges?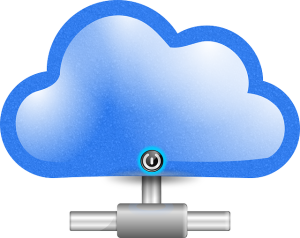 If you, like me, follow the world of NAS then you have more than likely heard about the hot new releases in NAS that have been in the works from Synology, QNAP, WD MyCloud and more. It is no secret that the top dogs in the battle for NAS market dominance is 2016 are Synology and QNAP. Both NAS vendors have their own target audience in mind and cater their products accordingly. For Synology, the home and small business user, as well as the Mac NAS user and those looking for a user-friendly and idiot proof NAS. Whereas QNAP target the slightly more IT savy user with their more powerful NAS devices, aiming more at business users. But over the last 2 years, both Network Attach Storage brands have been venturing more and more out of their comfort zone. QNAP have really been breaking into the home market with the extremely popular NAS, the QNAP TS-253A and TS-251+ featuring HDMI home theater NAS options, VM enhancements and PLEX NAS support. In the meantime Synology have expanded too by releasing latest NAS software operating system, DSM 6.0 – aimed more at business use and corporate NAS needs, the increased hardware power becoming introduced in their NAS devices like the Synology DS716+ and container station. But where does all this end? With QNAP making bigger leaps in the cross over Thunderbolt2 NAS TS-88T2 and Synology 2016 8-Bay NAS still hush hush, When will we see their best NAS?
What is the best NAS of 2016?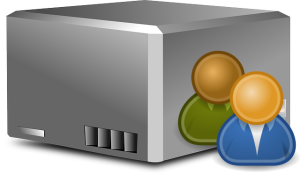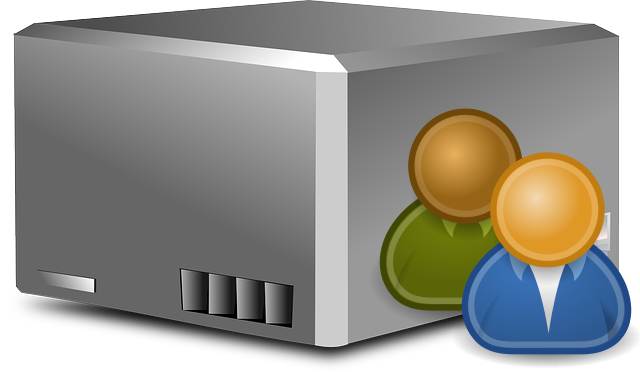 Which brings us tothe best NAS of the year. The following list is based on public demand and in a small indication of what the NAS market is buying. Obviously everyone's NAS need's are different and you should really contact SPAN.COM directly with your recommendations so they can help you buy the best NAS for you.
Currently the top NAS of 2016 based on the popular NAS people buy and recommended NAS is as follows:
1st – The Synology DS716+ NAS – £287 from SPAN.COM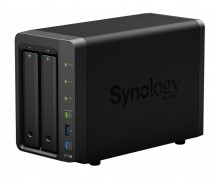 Easily the best NAS available for home NAS users. Combining simplicity with functionality. It's no surprise that SPAN.COM rate this as their most popular NAS to date.The DS716+ is available from SPAN.COM now.
Don't forget that there are two different versions available. The Synology DS716+ and the Synology DS716+II.
Click to Buy
2nd – The QNAP TS-253A – £249 from SPAN.COM

An incredibly close 2nd place in the QNAP TS-253A NAS. One for those looking for more advanced features that standard NAS. This unit features dual HDMI media access with Kodi and more, dual gigabit LAN ports, several audio, RAM expandable to 8GB, a remote control and more.
Buy your TS-253A here at SPAN.COM.
Click to Buy

3rd – The QNAP TS-251+ – £210+ from SPAN.COM
It really was tough making a choice between the QNAP TS-251+ and the QNAP TS-253A. The two units are very similar NAS indeed, as well as the ts-251+ technically having a superior processor.
Unfortunately the slightly more plastic build quality, lack of 4K support and single HDMI port means this unit takes 3rd place. You can buy your QNAP TS251+ from SPAN.COM here.
Click to Buy
4th – The QNAP TVS-871T – £1500+ from SPAN.COM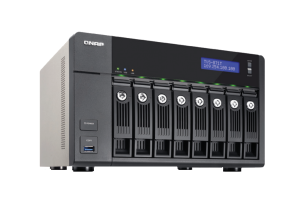 Possibly the most innovative Network Attached Storage device of the last year, the QNAP TVS-871T-i7 is the worlds first and only Thunderbolt NAS device. Aimed at those in Mac environments, the TVS871T manages to provide the flexibility and access of a NAS Server, but also the edit on the fly and speed of Thunderbolt 2 at 20GB/s.
Not the cheapest NAS available, but certainly the most powerful as it also features 10GBe ports, 4K HDMI, 16GB of RAM and and a Quad-Core I7 CPU. The beast has arrived!
Click to Buy
5th – The QNAP TS-453A – £330+ from SPAN.COM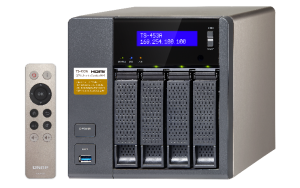 Possibly my favourite 4-BAY NAS of all time, the QNAP TS-453A is an exciting 2016 NAS for many reasons. One of the first 4K NAS devices that can transcode 4K Media, as well as display it via one of it's 2 HDMI ports. Also featuring the ability to run as a stand alone PC or NVR Surveillance unit, this si more than your typical network attached storage server. Also, it has a dual OS option so you can run linux applications on a seperate Linux VM, as well as let you run multiple Windows VMs. Front mounted LCD panel, one touch copy button and even a remote control to access your media, make this an excellent QNAP, an good Plex Media Server NAS too.
Click to Buy
6th – The Synology DS916+(8GB) – £418 from SPAN.COM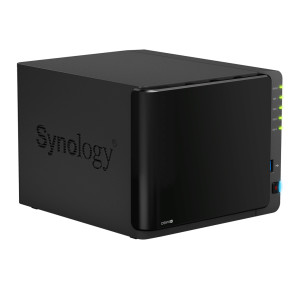 This NAS came out of nowhere from Synology. Synology are generally regarded as the most popular NAS choice for Mac users and deservedly so. However it is often the case that despite their middle to high price tag, the hardware seems a little lacking. However it has all changed with the Synology DS916+ (available in 2GB RAM and 8GB RAM). It is a 4-Bay that can be expanded up to 9 Bays with the Synology DX513 expansion NAS. Along side this is a Quad-Core CPU that can be clocked upto 2.58GHz per core. Also featuring all the RAID levels you want (RAID 0, 5, 6 10) and the impressive Btrfs file system. It is only really the lack of an HDMI port that lets the unit down against it's closest QNAP rival, the QNAP TS-453A-8G.
Click to Buy
7th – The Synology DS216+ – £200+ from SPAN.COM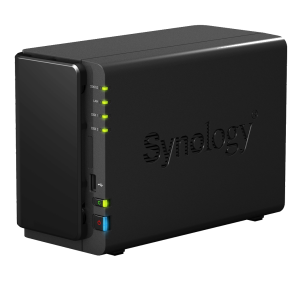 Released in early 2016, the Synology DS216+ is the latest release of the popular 2-BAY Synology PLUS series. Featuring a Dual Core Intel x86 CPU and 1GB of DDR3 memory, it's more than powerful enough for most standard NAS tasks. Also the unit can transcode 4K NAS media and can even run as a moderate Plex Media Server NAS upto 720p media (though high bit rates can be problematic).
Over £110+ cheaper than the Synology DS716+II NAS, this is the perfect middle ground between Price and ability for Mac and Windows users alike.
Click to Buy
8th – The QNAP TAS-268 – £137 from SPAN.COM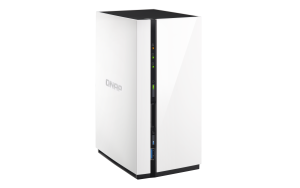 Another great innovation NAS from QNAP, as well as being very quirky and the only one of it's kind. The QNAP TAS-268 is a Dual OS NAS that can be accessed like any other NAS with QNAP's own OS Software, as well as Android OS via the HDMI port. Accessible with the supplied remote control, this is a really good NAS for those that have lower end NAS needs like image backups and DLNA streaming as well as giving you the benefits of an Android Media centre and Android PC. As well as give your QNAP access to all those apps in the Google Play Store. A truely amazing QNAP Android NAS.
Click to Buy
9th – The Synology DS216J – £110+ from SPAN.COM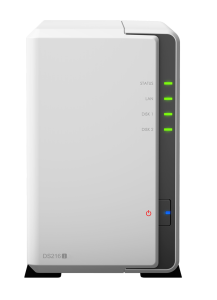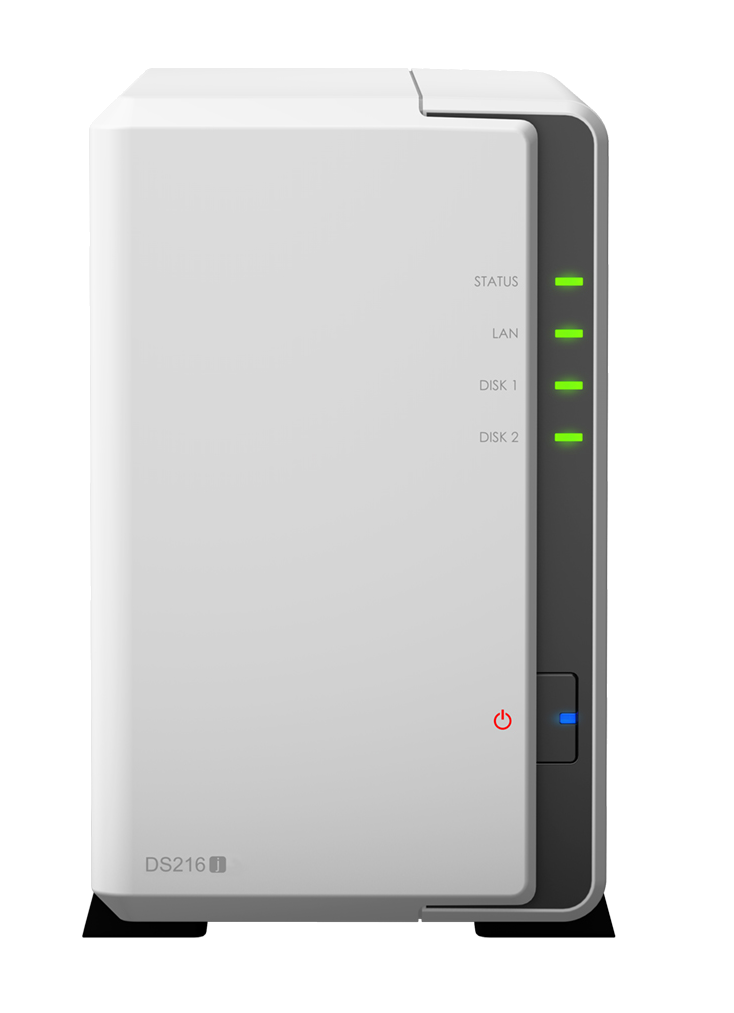 The DS216J is aimed at those than have small NAS tasks in mind. Using less electricity than any other NAS device, this budget NAS from Synology is very much the cream of the J series and one of the most popular smaller 2-BAY NAS of 2016. As the price suggests, the DS216J is not a NAS for those looking at things like transcoding, PLEX, Emby or Virtual Machines. No, the DS216J is ideally suited for Apple Time Machine image backup, DLNA media streaming and small file mobile and Desktop PC access in the home over WiFi or over the internet. Not the most earth shattering NAS, but it works well and for just over £100, it's a Bargain cheap NAS!
Click to Buy
10th – The WD My Cloud EX2 Ultra – £120+ from SPAN.COM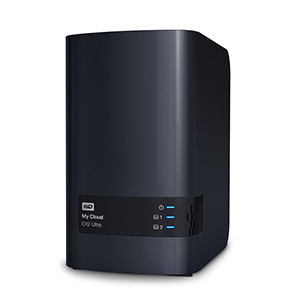 With all these QNAP and Synology NAS units in the Top 10 NAS servers, it is worth pointing out that there are other NAS makers out there and WD has really made a name for itself in the network attached storage market. The Western Digital My Cloud EX2 Ultra is definitely one to think about for great NAS features at a budget NAS price. Arriving with a dual core ARMv7 CPU, 1GB of RAM and 2 year warranty, for jsut over £120 ex.VAT, it really is a solid NAS buy. Also feraturing USB 3.0 and sleek, compact design, the WD My Cloud is fast approaching as a NAS to compare with Synology NAS. Lastly, it is the only NAS in our Top 10 NAS of 2016 that can be purchased pre-populated with Hard Drives from WD – WD Red NAS drives. Definitely worth a look.
Click to Buy
Results taken from SPAN.COM sales Sept '15 to May '16
Straight away it is clear that QNAP have really been gaining ground and dominating significantly. A lot of this is down to the NAS consumer market wanting bigger and better processors for PLEX Media Servers on their NAS, HDMI support for direct media attached viewing, 4K Support and the increasing use of Virtual Machines for home and business users alike.
With the release of the Synology DS916+, QNAP holding back on their next big release as well as the next QNAP TS-X82T Thunderbolt NAS series, we will have to see if the Synology can gain that ground back in the NAS Hardware stakes. There is no denying the them top spot with the powerful Synology DS716+ NAS – Still their most impressive NAS so far. But we will of course keep you update on the best NAS of 2016 as the market continues to innovate, evolve and you (the end user) reap the rewards!
Need a little more help buying your NAS? For Worldwide delivery as well as Pre-build NAS and post-sales support, why not chat LIVE to a support agent at SPAN.COM. Just click to start.