Choosing a Desktop or Rackmount NAS for your home or Business?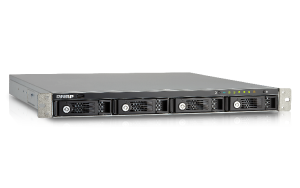 Let's face it – data is EVERYWHERE! It is inescapable, it is necessary and most important of all, it needs to be kept somewhere safe. With data breaches and online hacks becoming a near monthly occurrence, it is all to understandable why a person or business would want to lock their data up nice and tight in the home, in an office or in a server room. Not withstanding the easy access it provides to your important MB's and GB's, it also means you can have a far greater control of who can access your data and who can't! With a market so saturated in data storage solutions, many people begin to stumble at the choice or NAS versus DAS (with Network Attached Storage the winner in my mind) but even before that, many home or business users are wondering – should I buy a rackmounted storage device or a desktop device. Both have their advantages and disadvantages, but what we want to work out today is which one is right for you!
How to decide between Rack and Tower storage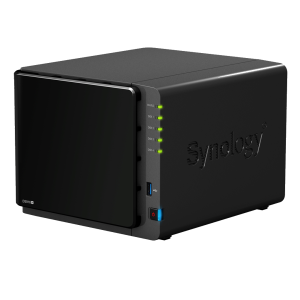 I have broken down many of the key factors in making your decision below, giving each popular reason advantages and disadvantages. Some may seem obvious to you and obscure to others but never the less worth noting. Remember that you cannot assume that Rackmount NAS and DAS is purely for the business user – it is becoming more and more popular for home users to buy 4 and 8 Bay Rackmounted NAS for their home-office or in the attic as you will often find superior hardware available in a rack unit (look below for reasons). Likewise, you should never assume that a Desktop NAS is for amateurs or the home – with 10 and 12-Bay 10GBe and Thunderbolt 2 enabled DAS and NAS options becoming commonplace, and office space in big cities coming at a premium, often the more compact solution is attractive! So, let's begin with the most popular factors surrounding in comparing Desktop and Rack mount NAS and DAS.
1. Your company already has a Rack Storage setup already in place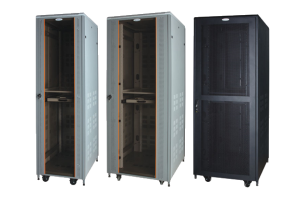 Perhaps your company has an existing server room or you have already in place a small rack cabinet from the likes of Startech.com or Netgear, but if you already have the physical setup for a rack mount NAS storage, then it is a natural progression to go for a 19" rackmounted Storage unit. Notwithstanding that you will be more space efficient, but you can better organize mains power connections, as well as keeping the unit next to any switches or network dividing equipment. However you should just assume that the absence of a server room means you MUST buy a Desktop solution – likewise you should not eliminate a desktop option because of access to a server room. Always make the choice based on what you NEED, not what you have. Read on!

2. Choosing which one is better for low temperature NAS and DAS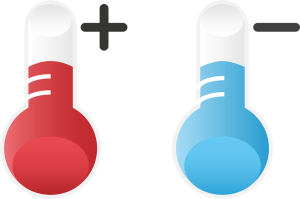 One of the biggest difference between desktop and rackmount Storage devices, NAS, DAS or SAN is the rear fans. Desktop units have to be more economical with space (given that often more than 50% of the space is given to the storage media itself (HDD or SSD). This alongside the issues of cooling and power consumption result in Desktop Units generally getting hotter due to poorer air circulation both in and around the device. If you intend to use your NAS more than around 8 Hours a day consistently (running Virtual Machines, Constant synchronisation with multiple machines, heavy 24/7 read/write actions, then a desktop unit might not be suitable for you. With a rackmounted device you will find the cabinet it is in will provide significant air flow throughout, as well as rackmount devices having bigger and more powerful fans available.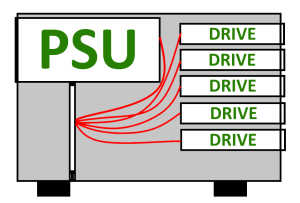 This is the core reason that Rackmount storage tends to have much higher hardware specs available, as the system is able to supply power and moderate internal temperatures easier. Also, installing a rackmount NAS or DAS in a server cabinet is NOT mandatory. You can place them anywhere – on a desk, in a large cupboard or in the attic/cellar and in the case of NAS Racks, location becomes of little concern.
3. How much Power do you want at your finger tips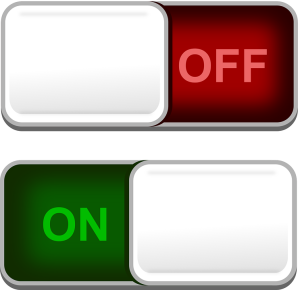 Probably the main factor in choosing between Desktop based Storage or Rackmount storage is the fact that manufacturers are able to provide significant hardware advancements and provide much, much bigger and faster specs in 19" Rackmount NAS. In DAS this is less of a concern and really the only limitation is the connection (SAS DAS solutions, Thunderbolt DAS solution, etc). However, with NAS there are a many, many more options options that are just not possible in a desktop solution. Yes, there are a few i7 quad core and high end +intel chips in a few QNAP NAS desktop units with as much as 16GB of ram. But on the whole you will mostly find quad-core X86 CPU's and 8GB of DDR3 RAM solutions at most in tower NAS drive solutions. However in the Rackmount devices, you will find Xeon CPUs, 32GB of RAM, multiple HDMI access points, 4+ 10GBe ports to link aggregate connections to upload and download in the 1000MB/s and above. Also, in terms of what you are able to achieve, the sky is really the limit and upgrading the hardware of your rackmount NAS, DAS or SAN is a much wider field. So, if you are looking to get into virtual Machines, Storage Area Networks and huge archives with Terabytes in the triple figures, then you should skip Desktop storage and move over to Racks now. If however you have more traditional NAS and DAS needs in mind and need a compact solution for backing up, archiving, media streaming and NAS surveillance – go for a desktop solution.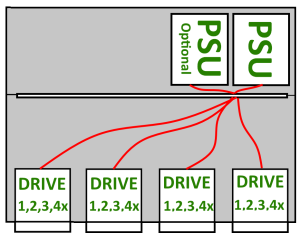 Also, it should be mentioned that a large number of large Rackmount options arrive with redundant PSU's included. In short this means that your unit will have two PSU's running on the rear and in the unlikely event of one of them failing, the other will IMMEDIATELY pick up the slack and you will not lose any access, data or business! An option that to date only existing in 1 Desktop NAS – The Thecus N5810 Pro
4. Which is noiser, Desktop or Rack NAS and DAS?

 Although already briefly covered, it is definitely worth noting that alongside the advantages in cooling that come from installing your NAS, DAS and SAN in a rack cabinet over a desktop environment, it is also worth mentioning that you will see enormous advantages in terms of noise in a single rackmount unit in a cabinet compared to the 4 or 5 desktop units you will need to match the efficiency and ability of a high end rackmount storage unit. But overall Desktop Storage is DEFINITELY the quieter of the two. With fewer and smaller fans in operation, the ability to hide the NAS or DAS unit descreetly in your home/office environment and the act that that are always going to be of a smaller scale, if you are concerned about noise, then you should go for a Desktop solution. Currently to date, the most quiet NAS desktop unit is the QNAP HS-251+ NAS. Dubbed the 'Silent NAS', is makes almost no noise at all. The Rackmount community also have a super quiet unit, the Synology RS214 NAS – however it is just a 2-Bay rackmount NAS and in the long run you would be better of going for the Synology DS716+II NAS.
5. Is Tower or Rackmount better for scalability and expandability?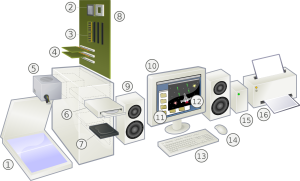 What to do when your NAS, DAS or SAN is full? I know many of you are away of the advantages of expansions – in short it acts as a means of increasing your readily available pool of available storage, without having to delete data to make space, change directories to a new location or buying a brand new unit at 3x the cost. Of course expansion units for the leading brands like Synology, QNAP, and Promise are available in both Desktop and Rackmount units BUT the limits to how much you can expand in terms of drives an Terabytes will be hit very early in desktop environments when compared to rack mounted storage. The most I have seen is a 10 NAS, connected to 2 more 8 bay Expansions – so a total of 26 available Drives (with perhaps a RAID 6 spread across them). With Rack mounted storage, not only can you start with anything from a 4 to a 24-Bay unit, but each expansion can be connected to another that acts as a pass-through. Meaning you are theoretically only limited expansion wise by the number of holes in your rack cabinet!
6. Should I buy a SAS Tower or SAS Rackmount?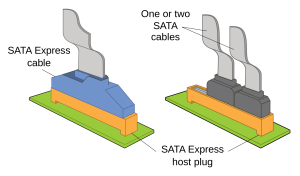 Are you feeling the bottleneck of 6GB/s SATA? Especially in NAS desktop units, you are limited to SATA HDD and SSD, and although SSD has reported read speeds of 550MB/s, you will still only be able to access it via SATA and even then in the NAS or SAN environment you will be bottlenecked further. Rackmount NAS gives you the ability to use the SAS connection with 12GB/s and particularly (but not limited to) SAN environment, you will certainly see enormous increases in the power and ability of your storage. Be warned though, it will cost you!
I hope this guide has helped you with your NAS choice. Why not check out SPAN.COM for more advice and tutorials on all things NAS, DAS and SAN.
Thanks for Reading. Don't forget to subscribe!