Are Synology Budget NAS devices worth the money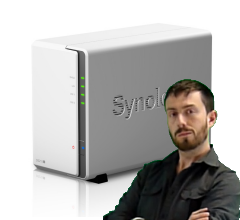 When it comes to buying your first NAS, it is easy overwhelmed and confused by the sheer number of units available, their different strengths and weaknesses laid out in hardware and software can be intimidating to even hose well versed in the world of IT. So what chance does a first time NAS buyer have with so much on offer and they only want a basic NAS Server to do the job. In the last 5 years, Network Attached Storage has really taken off and it's no longer just about buying NAS that can do everything, but a NAS that can perform certain tasks better than others. Into this arena we look at the cost effective NAS… aka The Cheap NAS. The NAS that may not be able to perform as a Plex Media Server or as a host to multiple VMs – No I am talking about the NAS equivalent of the car the vicar drives just the get back to the shops and back.
Cheap Synology NAS versus Budget Synology NAS – is there a difference?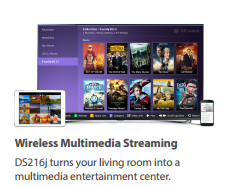 Of course, even the label 'cheap' doesn't quite cover the spectrum. Some NAS servers from Synology and QNAP (not to mention WD, Thecus, Seagate and more) even manage to create sub-divisions in their budget range and todays comparison is to take a look at that very division. Today we want to look at the cheapest 2-Bay NAS in their Synology 2016 NAS range, the Synology DS216se and face it off against the cost effective 2-Bay NAS and net up in the food chain, the Synology DS216J NAS. What we want to know is whether you get more for just spending a few pounds, euros and dollars m.ore or is the difference between them all skin deep and good marketing?
What can the Synology NAS do?
Straight off the bat, I am glad to tell you that both of these devices are able to delivery a solid, if slightly modest NAS experience. Whether you buy the DS216J or the DS216se, you have a NAS that is all of the following:
DLNA Certified
Both NAS can be used for Backup Images
Both NAS support migration with 3rd Party Cloud Services
Both NAS support JBOD, RAID 0, and RAID 1
Both NAS are compatible with Windows and Mac Environments
Both NAS have multiple IOS and Android Apps available
Both NAS have Multi-Lingual Language Support
Both NAS use an EXT 4 internal File System
So, obviously both these unit can perform the traditional NAS tasks easily (though one more than the other in some respects, see below). However that still doesn't answer our question – Which NAS is the best NAS for those on a budget?
If we look at the Software and Hardware Specs below, we an see where some differences truly lie between the cheap NAS and the cost-effective NAS and see if we can shed some light on this.
Synology NAS vs Synology NAS – Which one wins the Specs Round?
| | | |
| --- | --- | --- |
|   Design |   |   |
|   Model   | The Synology  | The Synology |
|   Price ex.VAT   |   £93 |   £115 |
|     CPU   |   Marvell Armada 370 Single Core 88F6707 800MHz |   Marvell Armada 385 88F6820 dual-core 1.0GHz |
|   RAM   |   256MB | 512MB |
|   Ports   |   1x LAN 2x USB 2.0 | 1x LAN 2x USB 3.0 |
|   Power Consumption   |   13.73 W (Access) 5.12 W (HDD Hibernation) | 13.42W (Access) 5.28W (HDD Hibernation) |
|   Drive installation   |   Screw – Internal Install – No Hot Swap |   Screw – Internal Install – No Hot Swap |
| Warranty |   2 Year Warranty |   2 Year Warranty |
| Read & Write | Average   102 MB/sec Read 59 MB/sec Write   RAID 1 Config | Average   105.8 MB/s Read 87.6 MB/s Write   RAID 1 Config |
|   Transcoding   |   No |   No |
|   Expansion   |   No |   No |
|   Internal File System   |   EXT4 |   EXT4 |
|   Surveillance   Max Cameras |   2 Licences Inc   Maximum   IP camera: 5 |   2 Licences Inc   Maximum   IP camera: 10 |
|   Download  #   |   Upto 20X |   Upto 30X |
|   Shared Folders #   |   Upto x256 |   Upto x256 |
|   Plex   Transfer   | Transcoding is not supported on ARMv7   only remuxing | Transcoding is not supported on ARMv7   only remuxing |
Straight away it becomes clear that the DS216J is the more powerful NAS of the two. Early on the DS216se takes a solid lead with in the price, being less than £100 without VAT or HDDs. However the saving you make (that would most likely wanted to put into NAS Hard Drives) soon lost when you see the drop in Read and Write (Upload and Download in real terms), the loss of those USB 3.0 ports and, most damning of all, the fact the CPU and RAM is more than half that of the DS216J if you buy the DS216se NAS. Even in areas such as Download servers, file Sharing servers and NVR Surveillance NAS – The DS216se is left very much lagging and in all likelyhood will leave you very disappointed when you hit it's top potential early on.
Which NAS should I buy? Cheap or Cost Effective?
It will come as no surprise that I will urge you to go for the cost-effective Synology DS216J NAS. Yes, it is the more expensive of the to (with the price being more than £20-25 more expensive), but you get so much more for your money with that little extra spend than if you saved your pennies and went for the Synology DS216se NAS. In real terms you will not even be able to get an extra 1TB per NAS Drive for that money and the small amount that you save will soon be lost in the frustrations, regret and time the unit will spend getting the jobs done when you compare with the DS216J – not even thinking about the energy consumption when you push that 800Mhz CPU to breaking point!! So, there you have it, that is what I would recommend for those looing for NAS but have a tight budget. Do yourself a favour and nip out and buy the Synology 216j NAS from SPAN.COM today.