Synology NAS throw down the gauntlet for 2017 with it's most powerful Desktop NAS Ever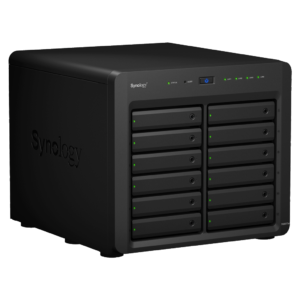 No strangers to to network Attached Storage, one of the most popular NAS brands in the world, Synology, have unveiled their most ambitious enterprise desktop NAS ever- The 12-Bay DS3617xs DiskStation NAS. This is a real change of scene for their range and a follow up to the business niche DS3615xs NAS of 2015. Unlike the older unit though, this is no small step in terms of hardware, but a GIANT LEAP for NAS kind. Soon we will be hosting how these two units compare, but the new device and it's breath takingly powerful hardware, coupled with the latest release of Synology DSM for business applications in 2017 will really make this the standalone enterprise and business choice for NAS applications in 2017.
What are the Specifications for the new Synology DS3617xs NAS?
The Synology DS3617xs 12-Bay NAS will be available from SPAN.COM for around £1800 without VAT or HDD media. But for that money you get a whole lot of bang for your buck! The specs are as follows: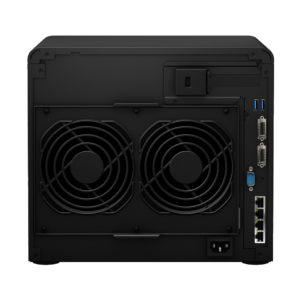 Intel Xeon D-1527 Quad-Core CPU (2.2GHz that can be burst to 2.7GHz)

16 GB (up to 48 GB) DDR4 ECC SODIMM across 2 Slots

2 x USB 3.0 port

4 x 1GbE (RJ45)

PCIe Port for 10GBe cards and more

AES-NI Encryption supported

BTRFS internal operations

Virtualization support for VMware®, Citrix®, Microsoft® Hyper-V® and OpenStack®

Latest version of DSM 6 compatibile

SRS Cover Included

Expand your Storasge to 36 drives with 2 x Synology Expansion Unit DX1215
THAT is some serious specifications for a desktop NAS. If we delve a little deeper into those specification, we can see that is why this is Synology's most ambitious desktop NAS yet.
Why buy the Synology DS3617xs for your Business Class NAS server?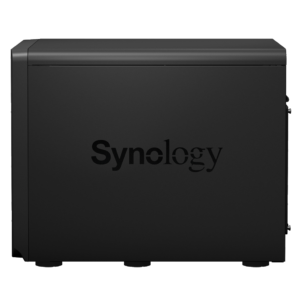 First off we can talk about the, Synology's Replacement Service, or SRS, which arrives this unit. It's an advanced product replacement service, which can expedite the process of replacing defective products and minimise service downtime. With SRS, Synology can ship replacement products to you, even before you return defective products to Synology With a next business day replacement service. Coverage like this will be invaluable to any business needing fault protection on a physical level and peace of mind to recover from hardware failure and replacememnt downtime.
Next we can talk about upgrading and scalability. Not only does this unit arrive with a PCIe x3 slot on the rear for upgrading your connectivity from 1GBe ports to the ten times faster 10GBe and more, but the unit can also be expanded with two DX1215 expansion units from Synology to upgrade your NAS to an impressive 36 Bays. Once you install popular 10TB NAS hard drives like the Seagate Ironwolf NAS 10TB, you are looking at 360TB of RAW desktop storage space to play with, virtually unheard of in a single NAS desktop array.
Also supported is the ever popular Advanced Btrfs file system that is making it to all Synology top end NAS devices for 2017, offering 65,000 system-wide snapshots and 1,024 snapshots per shared folder. In real terms that means that integrity checks and image checks are being conducted in the background and with a much, much lower impact on your hardware whilst in operation. Such low resource hogging system checks are especially useful once you look into using the Synology DS3617xs for it's support of virtualization solutions for VMware®, Citrix®, Microsoft® Hyper-V® and OpenStack®

Where can I buy the Synology DS3617xs Enterprise NAS?

All this information points to the Synology DS3617 being the best and recommend Business NAS choice for 2017. To get your hands on the unit with or with out Hard Drives, visit SPAN.COM for the link below for WorldWide and Competitive delivery.