QNAP unveil the latest innovation in their 2017 NAS line up – The QNAP TGX-150 1-Bay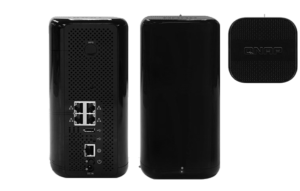 Will the dust settling after CES 2017 it is fair to say that QNAP have been very, VERY busy and have some really exciting plans for NAS in 2017. There was mention of both big and small units, everything from Optical Media NAS (yes – that's right, Blu Ray, DVD, etc), Thunderbolt 3 NAS and even 8 Core intel Xeon NAS! However they still haven't finished. Today I want to talk about one of the more overlooked items from QNAP 2017 NAS – The compact and tiny QNAP TGX-150 1-Bay Wifi NAS.
What is special about the QNAP TGX-150 NAS – Why is it so different?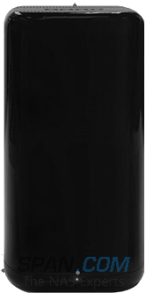 A perfectly valid question. QNAP have released 1-Bay NAS server devices before and therefore what makes this new model so different? Well first and foremost this is more than just a NAS. This is a netowrk attached storage device to replace your Router, provide WiFi and an access point to users, Multiple LAN connections for RJ45 connectivity AND give you all the access you would expect from a QNAP NAS server. The unit houses a single HDD or SSD, but thanks to an impressive dual core Intel CPU and 2GB of DDR3 memory. Along with 512MB of flash memory. Here is everything we know so far.
What are the specs of the QNAP TGX-150 Home Gateway NAS
 A New and compact mini-tower Chassis at 175mm x 95mm x 34mm

1-Bay 2.5″ HDD and SSD Bay

1 WAN port

4x LAN ports

Built in wifi Access Point via the intel Wireless LAN controller (2.4GHz / 5GHz Dual-Band)

Router capabilities along with 11ac MU-MIMO WiFi

Intel AnyWAN GRX750 CPU dual-core (2.0 – 2.5 GHz)

2 GB of DDR3 RAM

512 MB of flash memory

USB 3.0 Type A port

USB 3.0 Type C port

a lighter and faster NAS operating system in QNAP QTS Lite
So, it seems clear that QNAP are ready to do battle with the Synology RT2600ac and Synology RT1900ac, but how will it fair? QNAP are no stranger to the qwerky and innovative in NAS, but is this unit a step too far? Why not let me know in the comments.
SPAN.COM will be one of the first wordwide to stock the QNAP TGX-150. Click below to find out more about the release date, stock and how to buy.