What new releases do we want from Synology 2017  in NAS at CeBit 2017?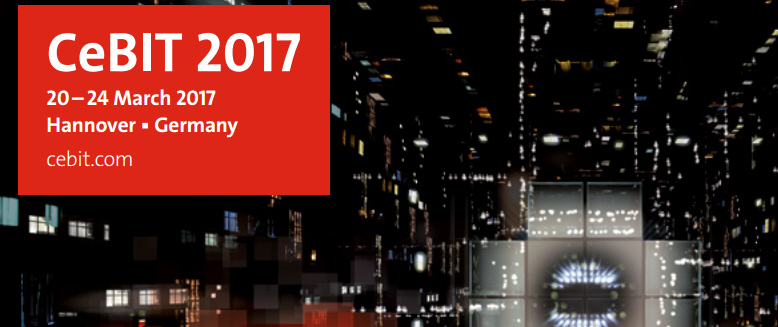 Today we begin our 4 part breakdown on our countdown to CeBit2017. One of the biggest the events of the year is almost upon us, CeBit in Germany, and a number of you are waiting with baited breath as to what new innovations and releases are about to be unveiling from the giants of network Attached Storage for Home and Business. With hints and theories buzzing around on Twitter, Reddit and more, it is safe to say that we hope to see some fireworks! We at NASCompares try our hardest to get the news on the latest releases to you before everyone else and already have some solid intel as well as some market indicators and even a couple of educated guesses. Below are a few of the safest bets we can give. We start with what is possibly considered to be the most anticipated brand at the show, Synology NAS.
Why is everyone asking about Synology NAS and their releases this 2017?

 Synology have been behaving oddly. There is no other way to put this. Sharing the top 1-2 places with their arch rivals QNAP NAS, Synology in 2017 has been a peculiar one. Over the last few years, as regular as clockwork, they have released their annual 2-Bay, 4-bay and 8-Bay NAS device for home and business and many have come to rely on this regularity of release as a sign of company prosperity and market penetration. However Synology in 2017 has really been Big Business focused! Without a single home NAS release since the Synology DS916+ NAS, it does seem an interesting change of pace. Instead of the release of the much coveted DS217, DS417 or… dare we say it, a DS1817+ NAS, they have focuses heavily on Rackmount (Rackstation) NAS devices throughout Q3 and Q4 as well as shining a bigger spotlight on their software applications. Even the last desktop Synology 2017 NAS release, the DS3617xs, could hardly be called 'one of the home'. It has seemed a tremendous shift indeed and we can only hope that this is not a complete change of direction for the company indefinitely.
What do we expect from Synology NAS at CeBit 2017?
I choose to be both an optimist and (more importantly) someone who has followed Synology NAS and their releases for a number of years (see my History of Synology NAS 2-Bay here). It is because of this that I believe that the wait is over. I am positive Synology will finally pull the rabbit out of the hat and give us what we want. Get ready for the Synology DS217 2-Bay NAS to be unveiled. Maybe they will play it safe and show off a J or SE NAS in 2-Bay or 4-Bay for 2017, but I have no doubt they will bring something special to the table. You can find a link to Synology' stand information at CeBit here and I will of course update you all as and when everything gets released for 2017. But below you will find my suggestions for Synology NAS at CeBit 2017, Germany.
The Synology DS217J NAS

2-Bay NAS Server Device

Annapurna Dual Core ARM CPU

1GB of DDR3 Memory

USB 3.0 Throughout

(Same Chassis as the Previous white J Series Units



Synology have a History of starting the year on the Cost Effect NAS route and I cannot see 2017 NAS being any different. I think we shall see at least 2 new units that are at opposing ends of a power/price spectrum. Perhaps a DS217J or DS417J NAS, paired alongside something with a little more power!
 

The Synology DS1517+ NAS

5-Bay NAS Server Device

Intel J Series Quad Core x86 CPU

2GB of DDR3 Memory

USB 3.0 Throughout

Front Mounted One Touch Copy Button

(Same Chassis as the Previous DS1515+ NAS)



Many think that with the incredible popularity of the Synology DS916+, that there will not be a mid range sized follow up. I tend to disagree. The DS1815+ and DS1515+ were solid NAS releases and with the recent issues regarding the Intel Atom CPU failures and despite Synology increasing the warranty on these devices with another Year of coverage, I would not be surprised to see a follow up in the form of the DS1517+ or DS1817+.
 

The Synology DS1817+ NAS

8-Bay NAS Server Device

Intel Pentium or i3 Series Quad Core x86 CPU

2GB -8GB of DDR3 Memory

USB 3.0 Throughout

Front Mounted One Touch Copy Button

2 eSATA expansion ports

Pcie Slot perhaps

(Same Chassis as the Previous DS1815+ NAS)



As already mentioned, I think we will see some great things from Synology in 2017 but the most anticipated item for many home and small office users who do not have ideal access to rackmount solutions, will be the Synology DS1817+ 8-Bay NAS. Users have been asking for a follow up for the over 2 year old predecessor and the question is, will Synology deliver the new 8-Bay NAS or will their new enterprise marketing and release model assume people are happy with the recently released DS3617xs? We will find out soon at CeBit 2017 and I will update you to the highlights for all the new NAS releases, as well as everything else in the wonderful world of data storage.