Helping you solve your Problems with Thunderbolt for Mac and Windows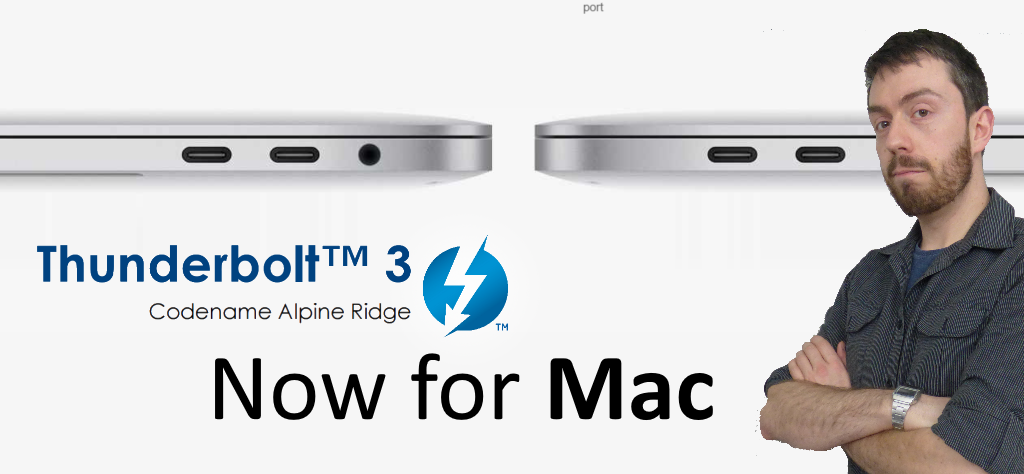 Here at  NASCompares, we get all manner of questions from users trying to make the most of their data storage environment. We truly believe there is no such thing as a small or silly question and encourage users to get in touch with their questions about NAS, DAS, Thunderbolt, SSD, Hard Drives and more. 
Today we want to shine the spotlight on Thunderbolt. Thunderbolt 3 has recently been released, with Thunderbolt 2 and Thunderbolt 1 being available for Mac and Windows users for a while now. However it is not a cheap way to work and for many there is many a question left hanging, many a problem to solve and many an issue needing fixed. Below are a few of the more frequently asked Questions. More to follow! 
What difference do different CPU make when choosing my first NAS?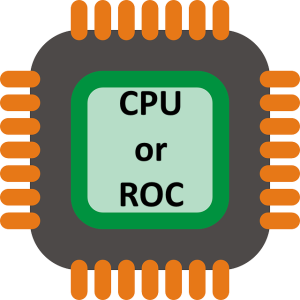 Hello, I was wandering if you could help me understand the role the different processors play in the different Qnap Thunderbolt models. I"ve had the fortune of being able to play around a bit with the TVS-871T but our company is looking at purchasing one of the x82 Series of Qnap NAS devices. We are a small to mid-sized video production company. I just want to understand what role the processor plays in each of the devices? Why a i3 in the small 6 bay unit but an i5 or i7 in the bigger unit? What are the advantages and limitations? Etc.
I would be happy to provide more information if needed. Thanks 
Good afternoon Victor,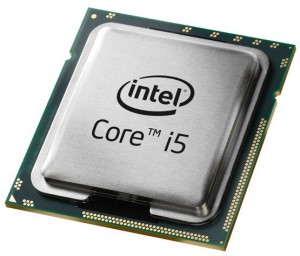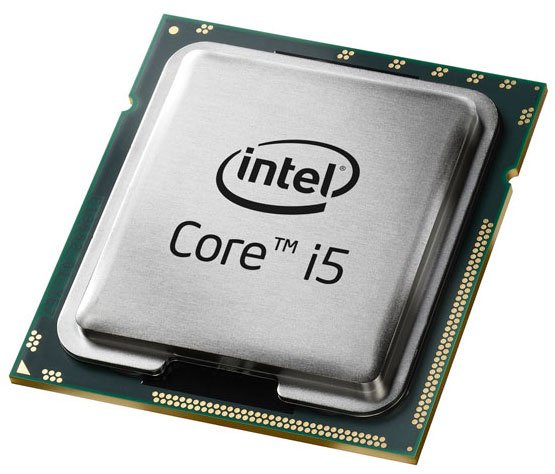 Thank you for your enquiry. Excellent question. The main reason for the i3 in smaller units is a combination of two factors. One is that users opting for smaller units generally have either a lower power demand or a more rigid budget. When the TVS-871T arrived, QNAP did not know how popular the product would be and therefore limited the distribution to large scale, enterprise 8 bay enclosures. Now that Thunderbolt NAS has proven to be popular, they have created a more diverse range of sizes (in terms of price and power) to open up the product to people.
The second reason is once again to do making the range clear for users. If they had PT, i3, i5 and i7 options for each enclosure, as well as 4GB, 8GB, 16GB and 32GB memory options, it would create almost different configurations in the 100's. 
Regarding limitations of ability of each CPU, that is truly dependant on the tasks required to perform. Obviously the higher the resources, the greater the ability generally. Without knowing the nature of your requirements, it's hard to recommend a set configuration. Would it be possible for you to send a few details over? Also, if you can include a name, your company name and a contract number, I can speak with our sales team to arrange the best possible prices possible. Just include a rough budget and whether you will require SSDs and HDDs installed (all physical installation and setup is provided at no additional cost). 
Thank you for contacting us and I look forward to hearing from you.
Kind regards,
Rob
What is the biggest HDD supported by the Areca 8050T2 can be populated with?
 Hello, I would like to know whether the Areca ARC-8050T2 8-bay Thunderbolt 2 RAID Enclosure supports 8TB and/or 10TB hard disks. (eg.: 8TB x 8 = 64TB in total).
Kind regards
Good afternoon Giorgio,

Thank you for your enquiry. I can confirm that according to the official Areca compatibility list, this unit is compatible with Seagate 8TB drives. It may be too early for the recently released 10TB drives to be added to the compatibility list (and we will of course adjust accordingly on our website when Areca update) but I have provided a link below to this unit with the drives that are recommended:

If you purhase with SPAN we will of course install the drives, update the unit to the latest firmware, have your chosen RAID level built and integrity tests performed on the drives at no additional cost. Thank you for your question and for visiting nascompares.com.
Kind regards,
Rob
Is there a separate Thunderbolt 2 or Thunderbolt 3 PCIe card from QNAP?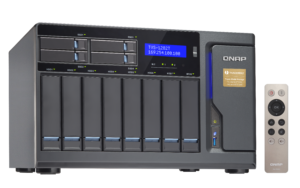 Hi,
I"m looking at getting a QNAP TVS-x82[T]. I would like the Thunderbolt version but have no need for 10Gb ethernet. Do you know if it"s possible to buy a separate Thunderbolt PCIE card to add to the TVS-x82? So creating an x82T without 10GbE? Hopefully saving some money. If so, do you have a Thunderbolt card you recommend? Thanks

Thank you for your e-mail Simon,
I am afraid there is not currently a Thunderbolt Card available for this unit/range from QNAP. There are alternative versions of the TVS-x82 series that do not have both the Thunderbolt and 10GBe card and at a later date if QNAP release the Thunderbolt Card you can upgrade then. However without a concrete release date on the Thundebrolt Card (anytime in 2017 at the earliest), I can only recommend purchasing the TVS-682T, TVS-882T or TVS-1282T here – https://nascompares.com/xxx//search/82t/10-
If you want to save some of your busget, I would recommend adding the item and drives to your basket, heading over to the checkout, registering your details and selecting Quote Request (without any payment details required). Thank you for contacting us at nascompares.com.
Kind regards,
Rob
Is this Akitio Thunderbolt 3 device compatibile with my Mac?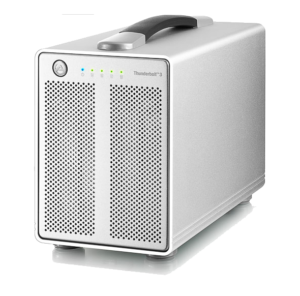 Hi, Will the AKiTiO Thunder3 be compatible with my 5k imac (late 2015)? I currently have thunderbolt 2 also, will this be compatible? What graphics cards can be used with the product and do you sell any? 
Ed
Thank you for your enquiry Ed
Currently this device is not supported by Mac (though this may change in spring 2017). I would recommend you purchase the Thunderbolt 2 version. However the Akitio series does not support Graphics cards in Max environments due to graphics kernal issues. For graphics cards in a Mac environment, I would recommend you purchase a Sonnet PCIe expansion such as one the units here – https://nascompares.com/xxx//search/Sonnet_space_PCIe_space_thunderbolt_space_chassis/10-
Regarding Graphics Cards, we cannot make a recommendation as we do not sell the cards, also you would need to check sonnet's own compatibility list first. Thank you for your question and I hope you choose nascompares.com.
Kind regards,
Rob
Can you recommend a Thunderbolt 3 Case for my Mac?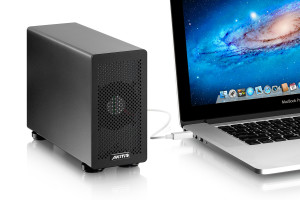 Hi
I"m looking for a Thunderbolt 3 capable external hard drive case with 4 drive RAID 0 but unlike the AKITIO cases I want hardware RAID, so the unit can be moved around my office.
I"m trying to remember the name of the feature that some enterprise drives have which increases their fault tolerance when used with hardware raid controllers.
Please advise if you can
Thank you for your enquiry Nigel,
Unfortunately given the relative new marketing inclusion of Thunderbolt 3, there are few products currently available that fit your requirements. Our full list of Thunderbolt 3 enclosures can be found here – https://nascompares.com/xxx//search/thunderbolt3/10-
Regarding RAID support on the unit itself, currently the only unit with TB3 and this is the Promise Pegasus3 Series. They are soon to be released and we will be the first to stock this item in Europe and ahead of most U.S. stores. Thank you for your question and for visiting nascompares.com.
Kind regards,
Rob
Recommend RAID enclosure for use with Lightroom, Premiere, Nuke and aftereffects?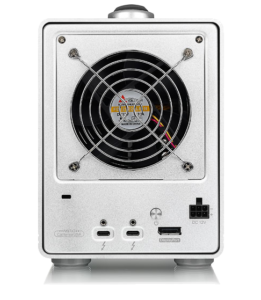 Hi,
I was looking to get an external enclosure (4T for now) to set RAID0 for max speed, constantly backed up on another external one of the same size that I already have.
I"ve seen these:
AKiTiO – Thunder2 Duo Pro
AKiTiO – Thunder3 Duo Pro
At the moment I have a macbook pro late 2014, equipped with thunderbolt 2.
I don"t think I"m gonna upgrade any time soon, but I was wondering if would be better to invest in the thunder 3 option anyway, to be more future proof…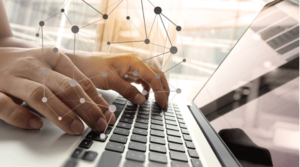 I work in visual effect and photography, mainly with 2d image retouching software (lightroom on raw files, photoshop), video editing with HD or somethimes 4K (Premiere), compositing and 3d software (Nuke, AfterEffects; Maya and other 3d apps).
This would be my main hard disk for media files, as a library for constant read, as fast as possible but big. I"ll get another smaller external for scratch and cache, maybe SD ~500gb.
2 questions, if you have time:
_I think it can be used through and external adapter, thunder 3 to 2 (http://www.apple.com/uk/shop/product/MMEL2ZM/A/thunderbolt-3-usb-c-to-thunderbolt-2-adapter?afid=p231%7Ccamref%3A1100lmNh&cid=AOS-UK-Aff-PHG
)… can you confirm that?
_I loved your website and your youtube reviews! if I may ask an honest opinion, do you think is worth T3? Or do you have any different setup/product would you recommend?
Many thanks
Thank you for your enquiry Alessandro,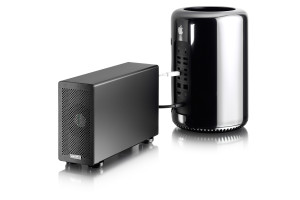 Of those two, I would certainly recommend the Akitio Thunder2 Duo Pro, as the Thunder3 is still not fully compatible with Mac Systems and as we are unable to fully confirm that they will resolve this incompatibility, I would err on the side of caution and go for a TB2 solution. Likewise, if you do upgrade your host system to a TB3 Mac, then an adapter such as the Akitio T3T will easily give you backwards compatibility to this device (and at just £25 without VAT). The Akitio is certainly a unit we recommend for this kind of setup and use (as it also arrives with additional ports in things like DP and HDMI for daisy-chaining. However it does have a rather long leadtime, so if you are able to wait, use the link below.
4TB Akitio Thunder2 –  product/AKiTiO-2-Bay-SATA-to-USB3+Thunderbolt2-Thunder2-Duo-Pro-T2DP-THU3IAA-AKTU-Case-for-2x-SATA-HD-RAID-0-1-2x-TB2-1x-HDMI-~50087/spanstor=50985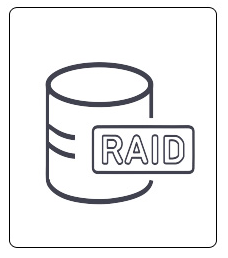 If you need something sooner, I would recommend the Startech Thunderbolt2 RAID solution 4-Bay –  product/StarTech-4-Bay-SATA-to-Thunderbolt2-S354SMTB2R-Case-for-4x-SATA-HD-RAID-0-1-10~46218/spanstor=50984
I know you are looking at 2-Bays, but this 4-Bay will give you greater RAID options as well as give you more room to upgrade your storage at a later date. As well as open up the option to install an SSD in the enclosure too for those commoon accessed files in the edit. Thank you for visiting nascompares.com and I hope you choose to buy with us today.
Kind regards,
Rob
Recommended Thunderbolt 2 RAID storage for a 2015 MacBook Pro?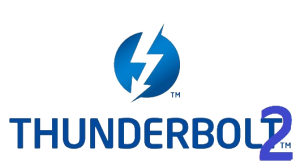 Hi,
I"d like some advice.
I"m looking for a backup solution for a 2015 MacBook Pro.
I"d like a Thunderbolt 2 connection, and perhaps a RAID setup.
The following two products have got my interest: Promise Pegasus2 R4; Areca ARC 6-bay. Looking for 6-12 TB.
I"d like the Areca but it"s expensive when complete, so can I buy it alone with a couple of drives of my choice, and built it up from there?
I will only plug in the Mac now and again to backup, so is this the best setup or should I be considering something completely different?
Let me know if it"s best to call to discuss.
Thanks
Thank you for your enquiry Paul,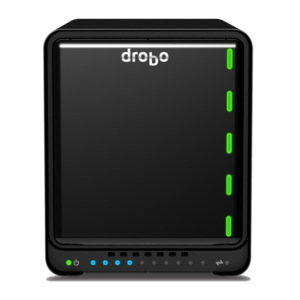 For a 2015 MacBook you are looking at 2 of the most popular choices for a thunderbolt 2 enabled RAID setup up (there are a few other options out there from Akitio, Lacie and Seagate, but the pegasus2 and ARC-5028T2 certainly take the lead in terms of value, power and RAID. Of these two I would recommend the areca as not only can you populate it gradually (as you wish) but it also includes an additional USB 3.0 connectivity to use in the even of you needing the TB2 port for other devices and daisy-chaining not being an option.
Regarding populating the device with fewer than 6 drives, you can buy the unit empty here –  product/Areca-Thunderbolt2-RAID-Enclosure-ARC-5028T2-6-Bay-SATA-RAID-0-1-5-6-2x-TB2-1x-USB3~45869
Then you can buy Hard Drives from us (I would recommend the WD Red if you intend this device to be left on for days at a time, as they are made with this kind of use in mind) in the quantities you need, then at checkout you will see an option to have your HDD's installed into your device at no additional cost (a button at checkout to click). Here are the WD Red Drives –
search/wd_space_red/1-WD
Thank you for contacting us at nascompares.com.
Kind regards,
What is the difference between Thunderbolt 1 and Thunderbolt 2 Cables?

Question, is there a difference on thunderbolt cables used on a mac and thunderbolt used on a pc ?

Thank you for your enquiry tich
If you have a thunderbolt port on your PC/Mac, there are no differences whatsoever (both in design or output). However, ensure that the port is a Thunderbolt Port and not a DisplayPort (same connector) – I know that sounds silly to check, but you'd be surprised how often that mistake is made. Thank you for your questions.
Kind regards,
Rob
robbie@nascompares.com
Should I buy the QNAP Thunderbolt NAS or a Synology NAS and separate Thunderbolt RAID Enclosure?


 Hi there. Firstly thank you for all your great videos which have helped in understanding NAS drives more. Im a mac user and want to get a NAS. I also edit video but is it correct that I"d be better doing that with a thunderbolt hd and just use the NAS for bulk file storage? I notice that some QNAP devices are thunderbolt too which sounds good but that you don"t really recommend those for mac users. Is that correct? The DS 916+ probably looks fave but do you have any advice given the video side? Im editing 1080 now but may well do 4K in the near future.
Many thanks for any help you can offer.
Thank you for your enquiry Paul


 We thoroughly recommend the Thunderbolt 2 NAS series from QNAP from video and photo editors in a Mac environment – especially if the storage device would be connected via TB2 by 2 Mac systems (something a standard DAS storage device does not support). Both the QNAP Thunderbolt2 NAS devices, the Synology DS916+ and a few other options are a great place to start. It really comes down to your storage requirements, budget and workflow environment. Could you give me a breakdown of your storage needs and perhaps your budget and then I can provide the best possible solution for you. Alternatively you can call us tomorrow after 9:30am and one of our technical sales team can assist you. Failing that, you can provide me with a contact number and we will contact you at a time that is convenient to you.
Thank you for visiting nascompares.com and for your compliments on our YouTube Channel.
Kind regards,

Rob
Can I connect USB 3.1 Gen 2 to my Thunderbolt 2 Port?

 Hello
is there an adapter that would allow me to plug AKiTiO USB3.1 Gen2 Desktop Case NT2 U3.1 into the thunderbolt 2 connector on my 2015 macbook pro instead of using the usb 3 port and if there is would there be a difference in speed hope you can help
Thank you for your enquiry Kevin,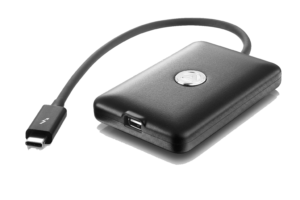 There are adapters available. The popular Mac user choice is this unit –  product/Sonnet-Thunderbolt-Adapter-TB-USB3GE-Thunderbolt-to-USB3-+-Gigabit-Ethernet~47054 , we have 1 unit left in stock
However you will only report speeds of USB 3.1 Gen 1 – 5GBs (not the 10GB/s of USB 3.1 Gen 2, or the 20GB/s of Thunderbolt 2) – this however will happen regardless of the adapter you use on Thunderbolt 2. Additionally this adapter will give you an network port if required.
Thank you for visiting nascompares.com.
Kind regards,
Rob
Need Advice on Data Storage from the Experts?
Visit nascompares.com via the link below for help with all things Data Storage for your Home or Business Needs. You can call them on 0208 2888 555, email them at support@nascompares.com, Use their convenient LiveChat facility or just leave a message in the comments below here at NASCompares.com
📧 LET ME KNOW ABOUT NEW POSTS 🔔
Join 1,570 other subscribers
Get an alert every time something gets added to this specific article!
This description contains links to Amazon. These links will take you to some of the products mentioned in today's content. As an Amazon Associate, I earn from qualifying purchases. Visit the NASCompares Deal Finder to find the best place to buy this device in your region, based on Service, Support and Reputation - Just Search for your NAS Drive in the Box Below
Need Advice on Data Storage from an Expert?
We want to keep the free advice on NASCompares FREE for as long as we can. Since this service started back in Jan '18, We have helped hundreds of users every month solve their storage woes, but we can only continue to do this with your support. So please do choose to buy at Amazon US and Amazon UK on the articles when buying to provide advert revenue support or to donate/support the site below.

Finally, for free advice about your setup, j
ust leave a message in the comments below here at NASCompares.com and we will get back to you.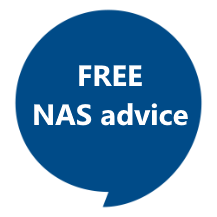 Need Help?
Where possible (and where appropriate) please provide as much information about your requirements, as then I can arrange the best answer and solution to your needs. Do not worry about your e-mail address being required, it will NOT be used in a mailing list and will NOT be used in any way other than to respond to your enquiry.
Support What We Do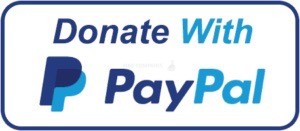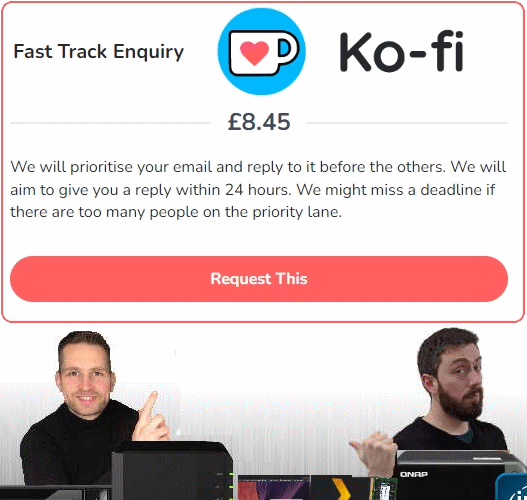 Terms and Conditions
Alternatively, why not ask me on the
ASK NASCompares forum
, by clicking the button below. This is a community hub that serves as a place that I can answer your question, chew the fat, share new release information and even get corrections posted. I will always get around to answering ALL queries, but as a one-man operation, I cannot promise speed! So by sharing your query in the
ASK NASCompares
section below, you can get a better range of solutions and suggestions, alongside my own.