Comparing the 2015 QNAP TS-251+ and the 2017 TS-253B NAS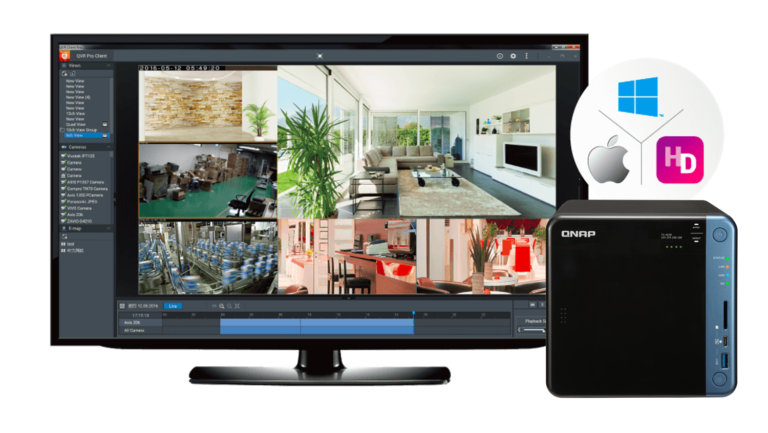 Before I get down to which of these units is better at what task, I think it is important to know the things that BOTH of these QNAP NAS devices can do. So, whether you decide upon the QNAP TS-251+-4G NAS or the QNAP TS-253B-4G, you will definitely be able to:
Host a Virtualisation Platform – setup and run multiple VMs, supporting multiple Operating systems and enhanced by the Docker app, Container Station

Create a standalone PC with the additional of a keyboard, mouse and monitor

Both units arrive with a remote to maximize the media uses of that HDMI port

Serve as a cross platform service – bridging connections and transfers of files between Mac and Windows systems over the network

Heavily support RTRR and comprehensive snapshot technology meaning you will have an equal amount of backup options whichever you go for. As well as migration, connection and interaction with existing cloud services like dropbox, Google Drive ElephantDrive

Create a comprehensive Surveillance solutions, supporting multiple IP cameras and even arriving with some licences included

Access exactly the same NAS OS that is updated regularly and has a huge app store to really customise your setup to make it your own
What are the Pros and Cons of the QNAP TS-251+ NAS released in 2015?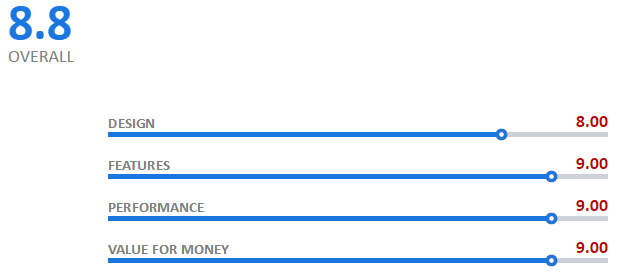 VALUE

For just over £200 you will be hard pushed to find a better 2-bay NAS. Add to that the ever versatile QNAP operating system and the wealth of features that it offers. If you haven't already ordered this NAS – PUT IT IN YOUR BASKET NOW.

FEATURES

With the exception of 4K transcoding and AES-NI level encryption, this NAS can do everything! Of course if you want things done to an enterprise level, then you should go for some bigger units, but you will be hard pushed to find a better 2 bay NAS for Plex Media Server NAS use, Virtual Machines and All things NAS – particularly at just over £200 to buy this NAS!

PERFORMANCE

Again, easily a front runner in the 2-BAY NAS market for performance across all NAS use types. In this league of excellence you will find the QNAP TS-253A-4G and the Synology DS716+ NAS. Any of these 3 NAS devices will give you first class Network Attached Storage performance!

DESIGN

Second only to the QNAP TS-253A, the QNAP TS-251+ is one of the best 2-bay NAS units from QNAP in the market this 2016. The design is the result of years of chassis design in previous unit and is very easy on the eye. A good combination of plastic and metal throughout where it counts..

VALUE

Suited to all operating systems but those in the Mac community might want to cast a glance at the Synology DS716+II first.

FEATURES

Just the lack of AES-NI encryption to speed up encrypted data transmissions is missing.

PERFORMANCE

The only remark I can make about performance is that it is only slightly (and I really mean slightly…like teeny tiny) less user-friendly than the Synology DS716+II.

DESIGN

Only available in Black/Grey – So you Mac fans of everything in brushed silver or white will be disappointed.
What are the Pros and Cons of the QNAP TS-253B NAS released in 2017?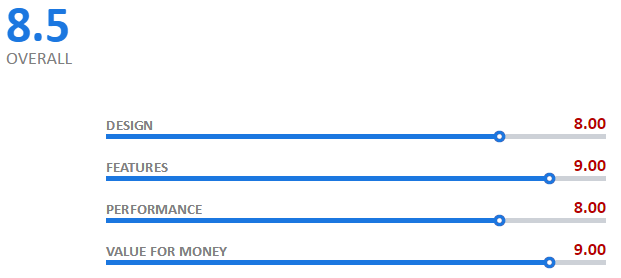 VALUE

For the pure funtionality and ability, you will struggle to do better than this NAS. It is designed to be the answer to your NAS needs and delivers in almost everyway. It brings years of technical evolution and innovation to a climax and produces a fantastic little NAS solution in the TS-253B..

FEATURES

easily one of the most fully featured NAS servers in this price range available to date! With many of the key hardware and software applications of the QNAP TVS-473, TS-451A, TS-453A and more – but all available in this single NAS. Dual HDMI, DUAL LAN, PCIe Slot, SD Card reader, Quick Connect DAS, one touch USB 3.0 Copy, Hot Swapping, new and improved remote control and more. This is fast becoming the home and SMB NAS to beat in 2017!

PERFORMANCE

Supporting everything from Plex, Kodi over HDMI in Linux Station, VMs, standalone surveillance, all RAID levels, DLNA support, apple time machine, Mac and Windows full RTRRR, QVR Pro Beta and more – you will struggle to find something this NAS cannot do!!

DESIGN

Very unique chassis design from QNAP in the newly release TS-253B NAS for 2017. It is both compact and remarkably packed with features. The removable front panel acts as both protection for the HDD trays and a preventative measure for dust. Also the addition of an LCD panel, SD Card Reader, Direct Attached Connection and 1 Touch copy button mean this small little NAS has an incredible number of features.ct and once up and running will be easily ignored.

VALUE

Misses the mark just a little without arriving with TB3 connectivity and some users may be put off by the plastic chassis..

FEATURES

Those looking for something for enterprise use will perhaps be better looking for something in the TVS-1282 Series in an i5 or i7. This NAS is about being able to do many, many things very well, rather than 1 or 2 things incredibly!

PERFORMANCE

We just wish QNAP released the Thunderbolt 3 Card to buy seperately. A two Bay Thunderbolt 3 NAS would be incredible! Such a shame…but you never know!

DESIGN

Shame it is almost 80% plastic externally. Yes that reduces noise and makes it quite, but some may be put off by this.