Comparing the 2017 Synology DS1817 and the 2014 Synology DS1815+ NAS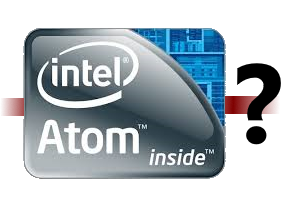 What can both  NAS server's do? Before I get down to which of these units is better at what task, I think it is important to know the things that BOTH of these NAS devices can do. So, whether you decide upon the 2017 released Synology DS1817+ NAS or the Synology DS1815+ NAS released back in 2014, you will definitely be able to:
Host a Virtualisation or Container Platform – setup and run multiple VMs, supporting multiple Operating systems and enhanced by the Docker app, Container Station

Can be used as a fantastic Plex Media Server with transcoding enabled, as well as native transcoding with an option for 4K on the DS1817+ NAS

Full access to your media from mobile devices, PC, Laptop and console devices

Serve as a cross platform service – bridging connections and transfers of files between Mac and Windows systems over the network

Heavily support background data checks and comprehensive snapshot technology meaning you will have an equal amount of backup options whichever you go for. As well as migration, connection and interaction with existing cloud services like dropbox, Google Drive ElephantDrive

Create a comprehensive Surveillance solutions, supporting multiple IP cameras and even arriving with some licences included

Access exactly the same NAS OS that is updated regularly and has a huge app store to really customise your setup to make it your own
What are the Pros and Cons of the Synology DS1815+ NAS release in 2014?




VALUE




The DS1815+ same as the DS1817 (2GB) is made by Synology. People often choose Synology because of user friendly interface as well as being suited for Mac and Windows based environments. It is relatively easy to set up and use, and those who are new to Network Attached Storage are advised to go for the Synology. Same as the DS1817 (2GB) this box has the Intel Atom C2538 Quad Core 2.4 GHz processor. With its ATOM processor, this box should have no trouble transcoding your videos up to 720P via the native MANUFACTURER apps. Just like the DS1817 (2GB) this box has 2GB RAM.




FEATURES




With four LAN ports this box is making good enterprise level NAS. Four USB3 ports on this Synology is offering you up to 5Gb/s transfer speeds of external devices. It is fast enough to get your files through fairly quickly with this speed and make backing up with an external drive or Apple Time Machine a quick and easy process. There are two eSATA ports on DS1815+ giving you up to 6Gb/s transfer speeds. Sometimes when your business grows, you might consider getting a box with expansion capabilities. With this box you have all opportunities to do so




PERFORMANCE




With 8 bay unit you are having additional advantages. You can choose from number of RAID solutions to set up. There could be RAID that saves your data even if one of the drives fail so you can still recover your data. This would be slightly more safe option to keep your data. Besides you can still access your documents or media files over your private network or even internet. This box comes with 3 year warranty for your peace of mind and long term hardware security. This Synology is £67.00 cheaper than the most expensive unit DS1817 (2GB).




DESIGN




Keeping with the well established and uniform chassis design present in the entire Synology NAS series, it is a very modest looking device and alongside being very compact, also performs a little more quietly than previous units and especially compared with QNAP NAS units of the same size and price




VALUE




As this unit is a little old now, you will pick it up cheaper. However the hardware inside is not exactly breath-taking and hardly something to boast about since it's release in late 2014. You will be paying less, but for internal technology that is almost 5 years since industry wide reslease




FEATURES




Able to perform most basic NAS tasks, this unit will struggle with a number of very high end 2017 NAS tasks. Yes, this unit supports the latest enterprise and high end collaboration tools, but it will not perform anywhere near as well as the newer and more powerful DS1817 NAS




PERFORMANCE




In the early stages of 2017 it was widely reported that there were problems with the Intel Atom c2000 series (not just in NAS, but across the wider spectrum of technology) with failures. Synology countered this with an additional year of warranty coverage, as well as making a fix/patch available. Still, many users are weary.




DESIGN




With a near identical chassis to the DS1813+ and newer DS1817, some might think Synology are sharing a similar outlook to Drobo on the design front. It might be compact and uniform.. but it is getting a little stale now.










 
What are the Pros and Cons of the 8-Bay DS1817 NAS released in 2017?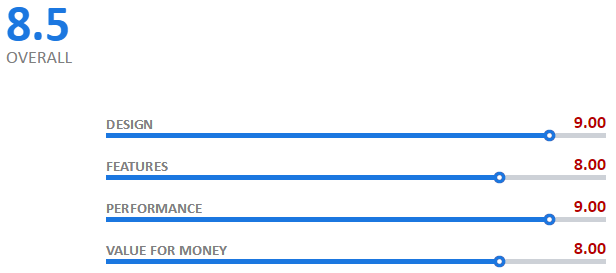 VALUE




Although this might not be the cheapest 5-Bay NAS in the market, the Synology DS1817 NAS is the go-to NAS server for Mac users, those who want a streamlined and user-friendly UI and most importantly of all, the people who want a NAS that sits there doing the job it needs and don;t want to tinker. An excellent NAS server and some fantastic product output buy the joint best NAS providers of 2017




FEATURES




The remarkably powerful Quad-Core CPU that the DS1817 arrives with is an excellent multi-tasking and single task NAS. Those who are familiar with the Synology software and the Synology range will take one look at this unit and what it can do and fall in love! Also, arriving with either 2GB or 8GB or DDR3 memory (which can be expanded further to 16GB!!!) whatever you did in your previous desktop Synology NAS, the DS1517 and DS1817 will do it better




PERFORMANCE




With this being the highest powered Synology Desktop NAS yet (if you overlook the DS3617xs) then it won't come as a shock that the DS1517 and DS1817 are two of the best performing NAS ever released from Synology. Whatever you need your NAS to do, however you need it to perform, this unit can do it. And don't forget that to expand your storage, you can always use two of the DX517 Synology NAS Expansion devices to add an extra 10 HDD to your storage capacity. This can be independent storage, one GIANT RAID combining all potential 15 HDD bays, or used as a synchronised backup from the NAS to the expansion. A terrific and full featured NAS server




DESIGN




If it ain't broke, don't fix it! That is the motto of Synology by the look of their chassis design this last few years and in the DS1817+ NAS from Synology, this is kept in check! A great combination of metal and plastic where it count, this unit much like it's predecessor (the DS1815+) factors like noise and heat are kept low and this enclosure definitely ticks the boxes for all the Mac users out there – plus looks really nice on your desk! Not exactly vital, but in an age of modern design, a welcome addition




VALUE




f you are of a mind to upgrade more, to tinker with the hardware, to play with your device in the settings, direct access and generally are of a slightly more technical mind, then the Synology DS1517 might seen a little too expensive for what you get. For you, I recommend the QNAP TVS-671, TVS-673 or the TVS-682. All 6-Bays and all in a similar price range to the DS1817 NAS




FEATURES




Synology NAS still lack functions like HDMI, LCD, DAS connectivity, Thunderbolt, remote controls and more. A little bit of a pity that we are still yet to see more action from Synology on this, as QNAP really dominate on these areas




PERFORMANCE




Because the DS1817 NAS is a closed system (no direct access), all performance and application use is limited to network only. Of course, given the improved encryption system 'AES-NI' in use and all login and access permissions and credentials are checked constantly and the BTRFS file system for background checks and snapshots, this is only a partial disadvantage




DESIGN




features like a lack of LCD, remote control and one touch copy button will put some users off – if you need these features, then then QNAP TVS-473 may well be the NAS server for you